Nana offered to pick Jack up from school on Wednesday afternoons, so that both Todd and I can attend the boys soccer practice. (I am not able to go on Mondays because it is from 6:30p - 7:30p, and Jack's bedtime is at 7:00p...). I will tell ya, it was wonderful to be able to sit back in a lawn chair, watch Brody and Wade practice and not chase around a toddler that wants to be part of their every move.
Oh, and did I mention that I am in love with natural light? Dusk, is by far, my favorite time of the day. Especially on a chilly, sunny evening...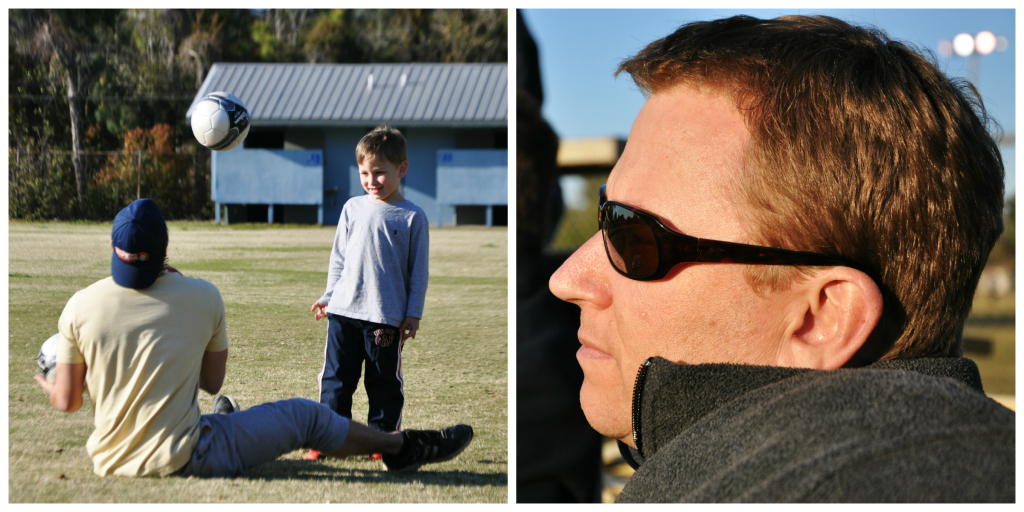 The little Hipsh gals: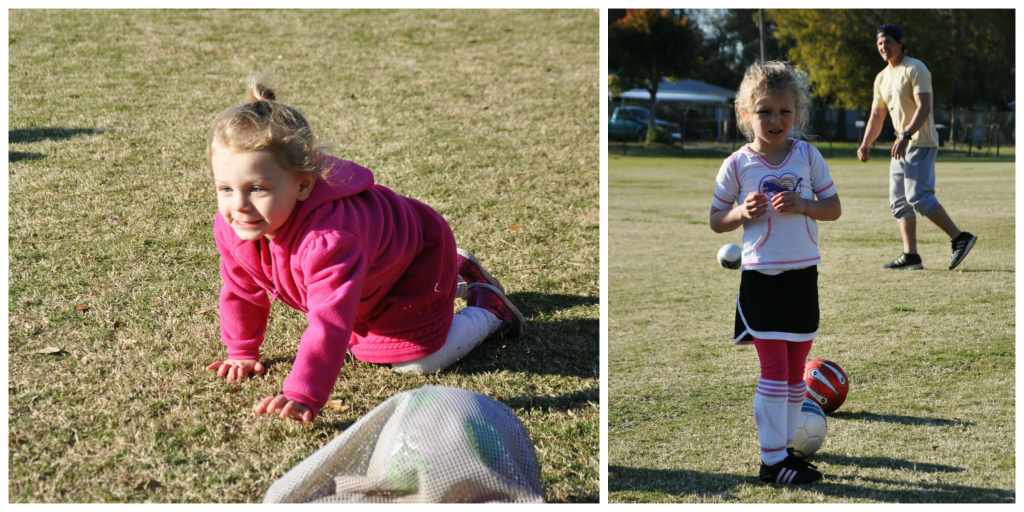 During a water break, Mr. Larry stepped in as goalie, and Campbell scored!!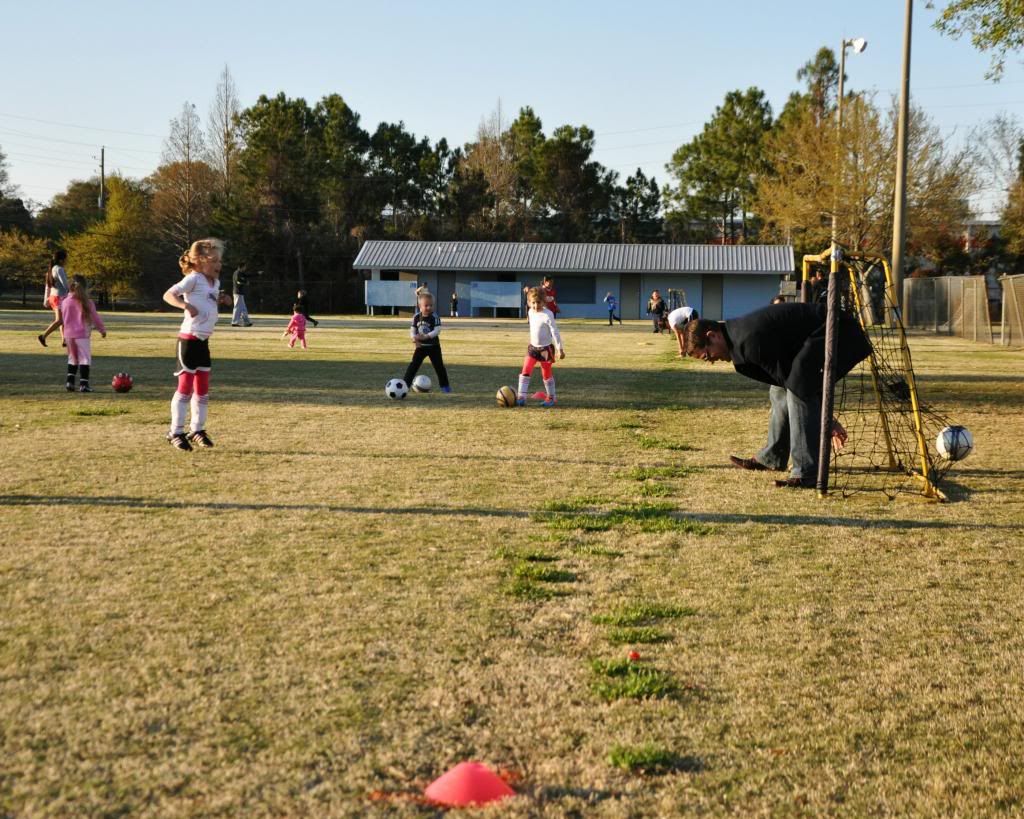 Then, Coach Phillip had them pair off, fight for the ball and defend each other. First up, Campbell vs. Wade:
She kicks....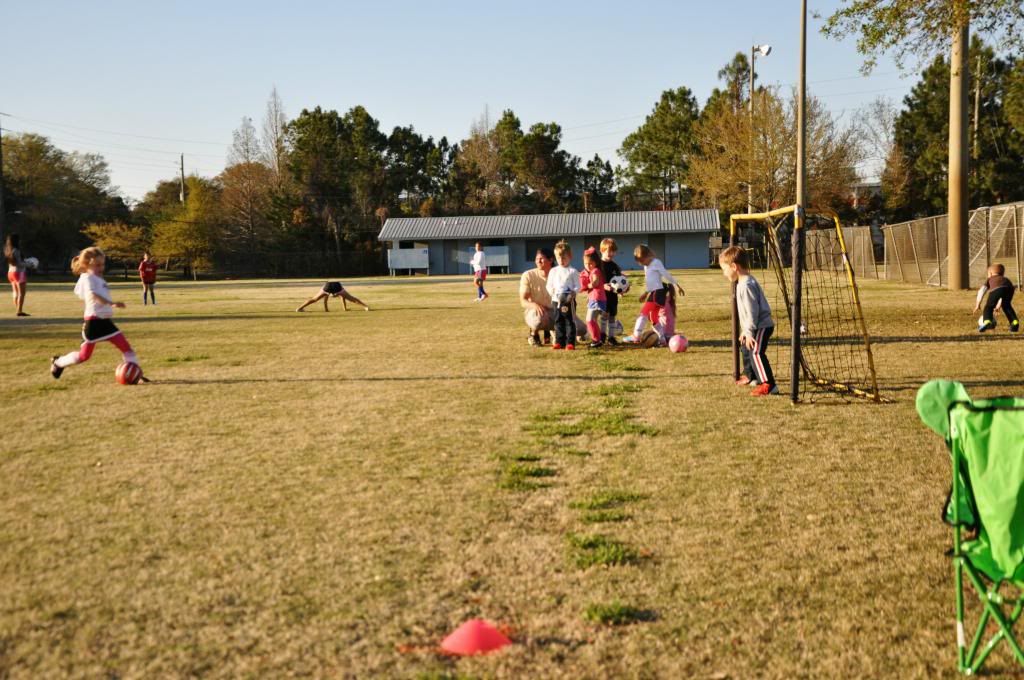 He blocked!
He then put twin against twin...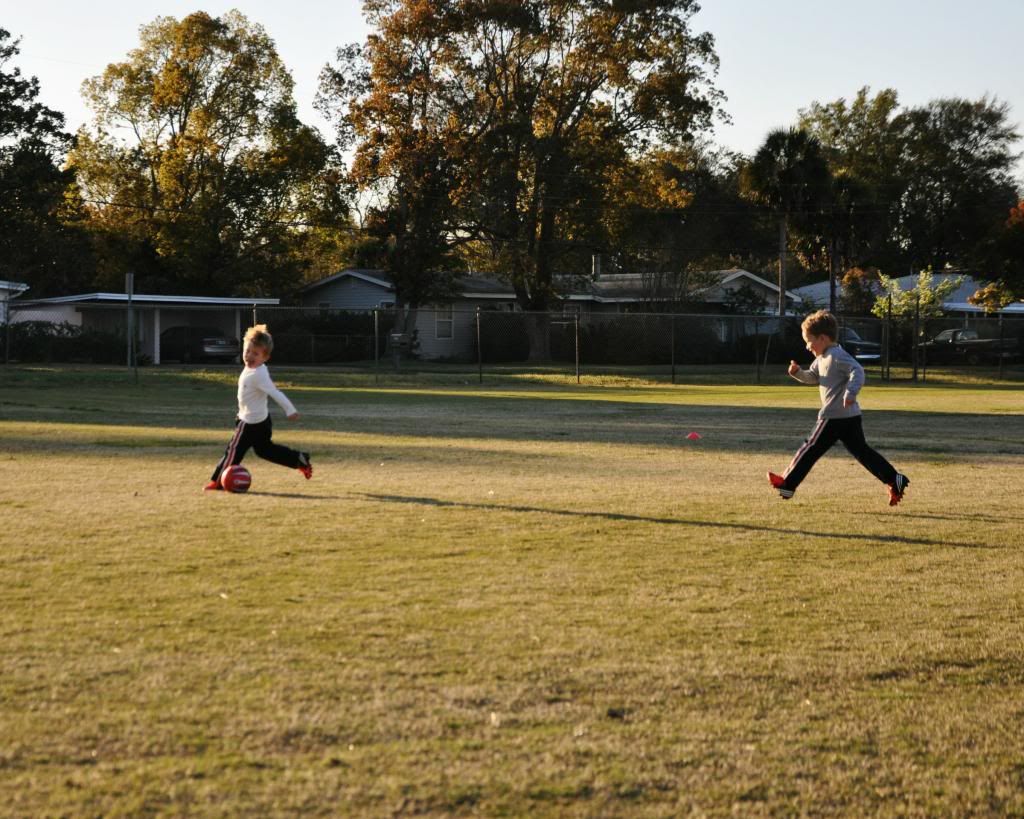 Here comes the B-man....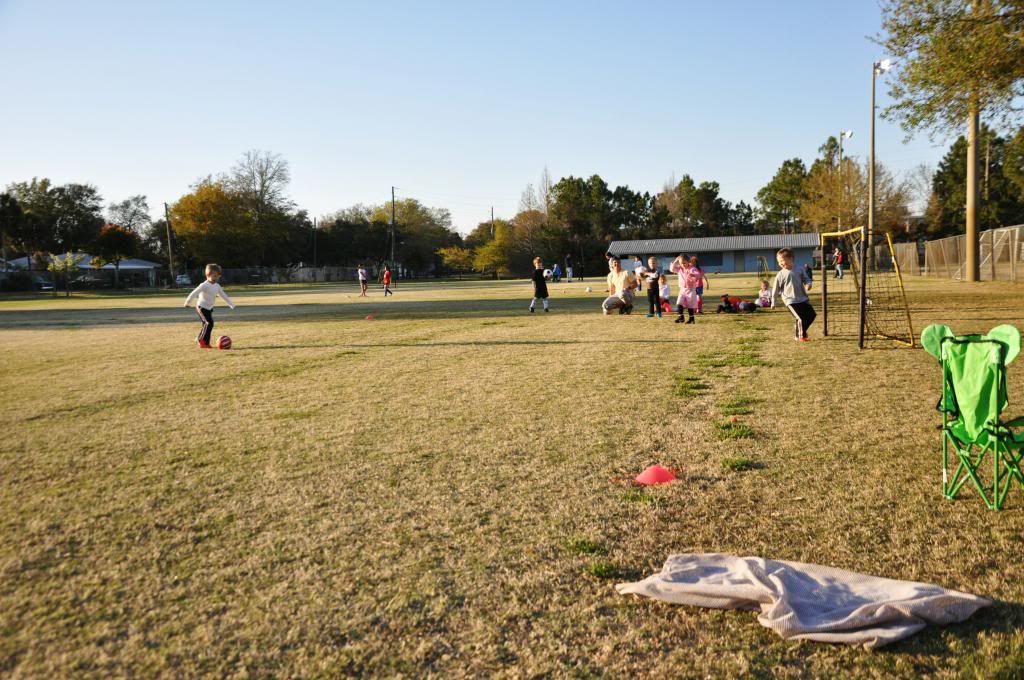 And, he actually scored against Wade, but I was too busy cheering to capture the shot!!
After soccer practice, we headed over to Nana and Gator's for Easter dinner and Easter baskets! We had ham and green beans and mac-n-cheese and the boys all time favorite, crescent rolls. (We will be in MacClenny visiting Great Grandmother for Easter Sunday this year, so we had to celebrate early!)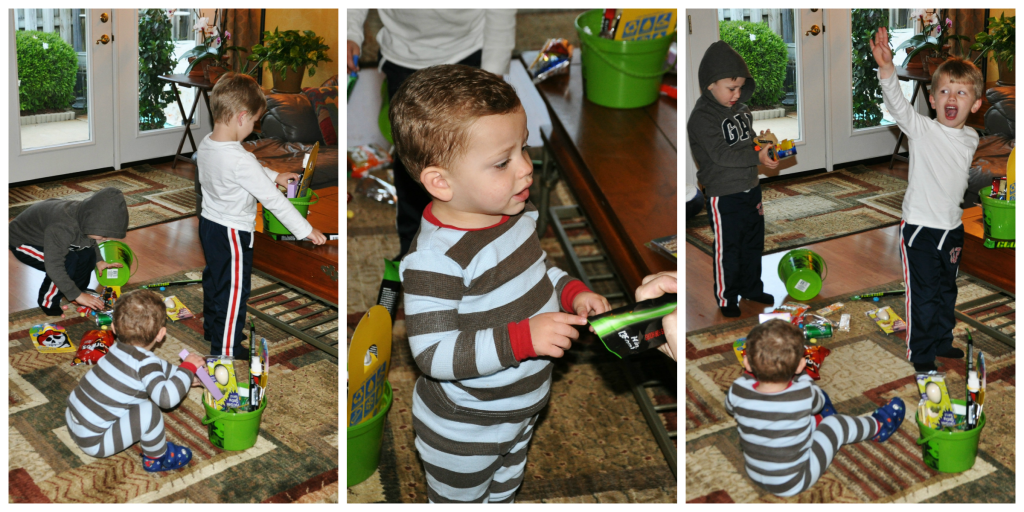 I turned around for one second.....oh Jack...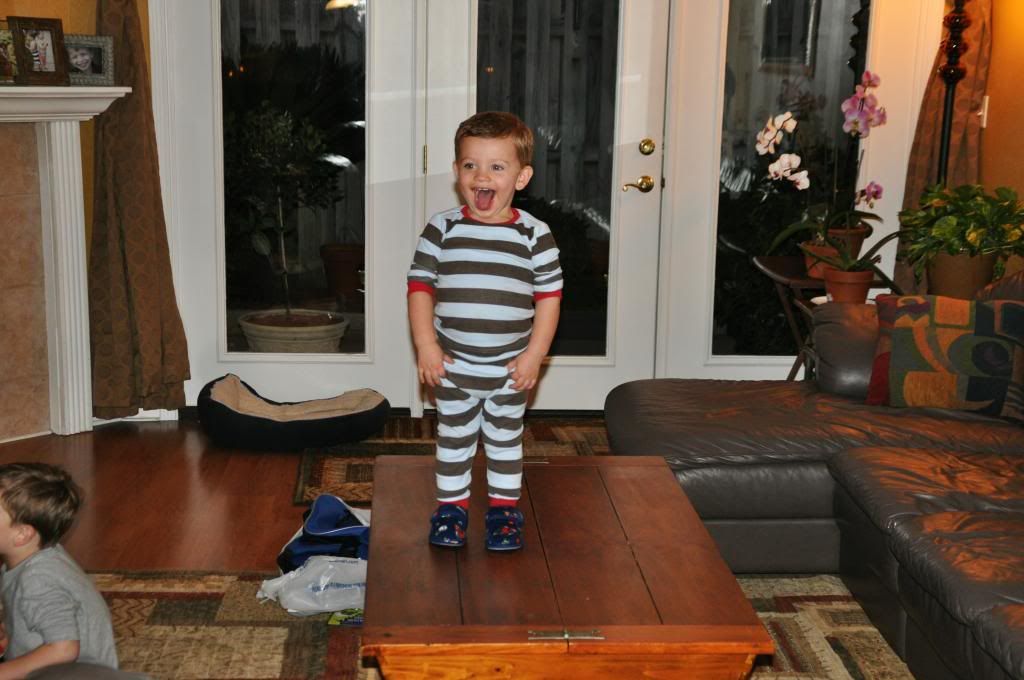 And Nana finally completed the tree skirt she made me for Christmas...it took longer than she expected. It is an heirloom that I will be able to pass down someday. It is beautiful and intricate and incredibly special to me! Thank you Mom!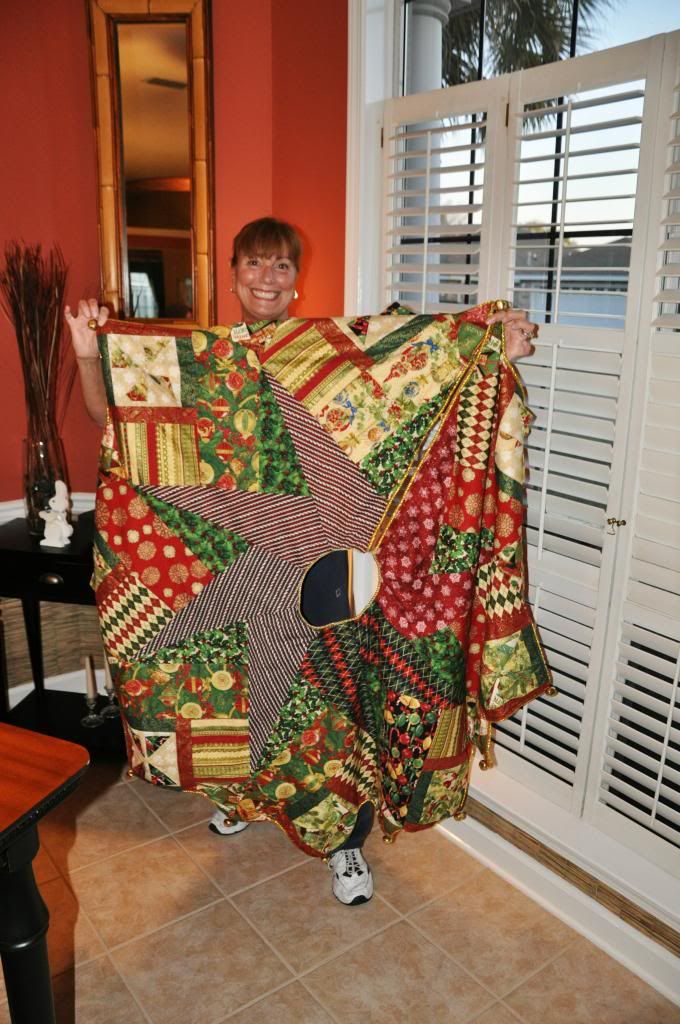 Just a few school pics from their week so far...(I have muted out a few faces of the little ones, because I do not know their parents and do not know how they feel about their children on a public Internet blog)