We loaded up the family early Saturday morning and headed back home to celebrate Thanksgiving with my family! Uncle Dave and his girlfriend, Rebecca, were up visiting for the weekend...Dave's request was to watch the Florida/Florida State game....grrrr...and to have a low country boil (our 2nd in a week...how lucky are we??)...so that is what we did!
The boys showing off their Nole pride: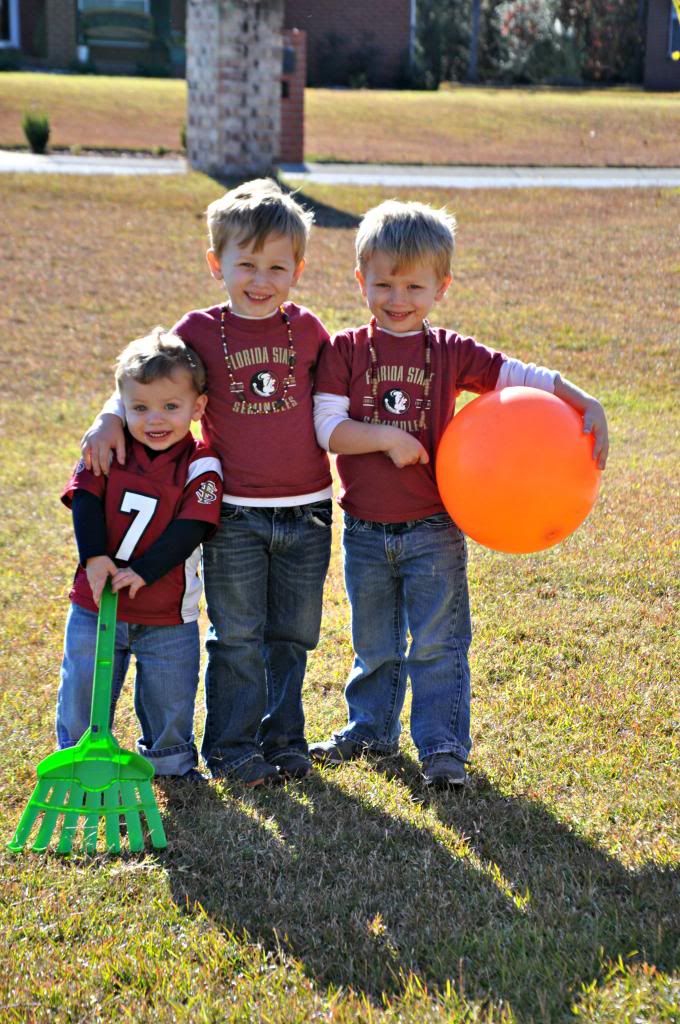 We were so thrilled to be able to spend time with Dave and to meet his
stunning
best girl, Rebecca!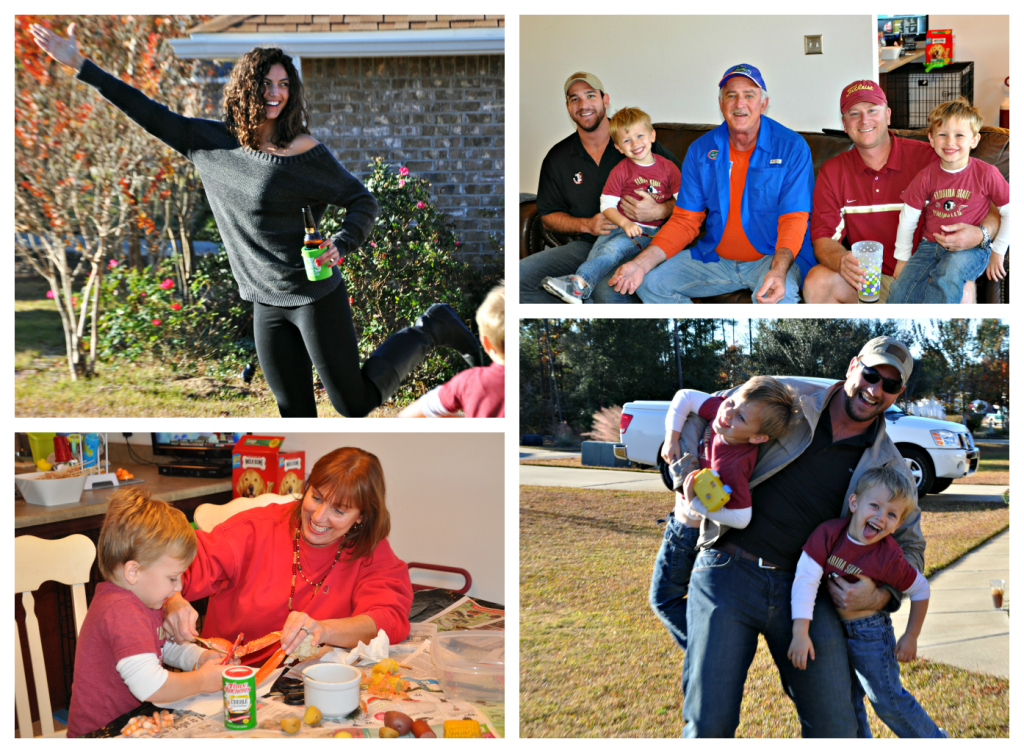 I love this picture...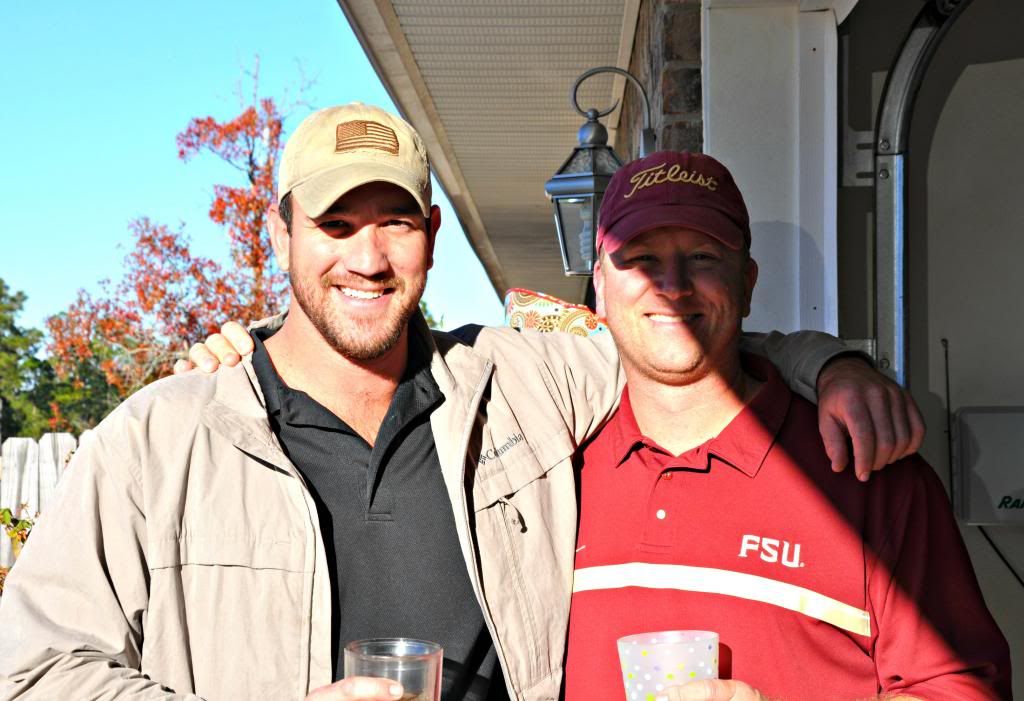 Nobody was more thrilled to have Dave there than Nana...she was beaming!!
And so were we...
I just wish they could have stayed longer....(and that the Seminoles would have won!!). We miss you already Uncle Dave...hurry back...we love you!