Following tradition, we loaded up the family and headed to Macclenny to visit with the East coast Harrell's at Grandmother's house!!
Uncle Andy and Aunt Marilyn showered the boys with gifts, crafts and games throughout the whole week we were there...which ended up keeping the
ENTIRE
family entertained...Thank you so very much!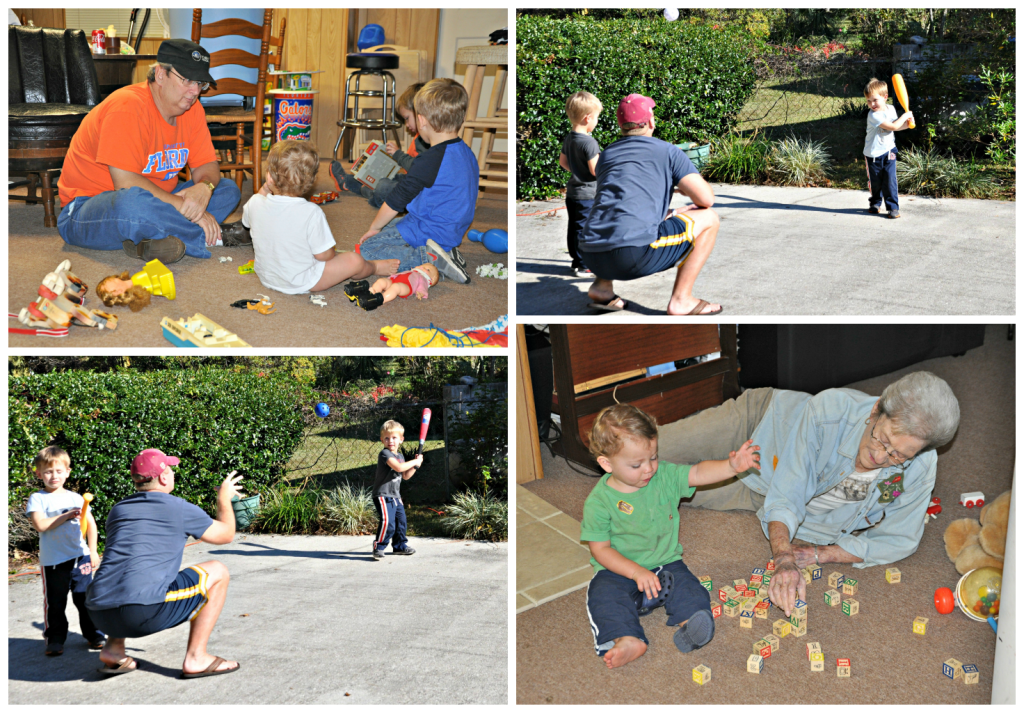 The making of our Thankful Tree:
and the finished product:
Pop's brought along Gingerbread houses and gingerbread men as well...they had a blast!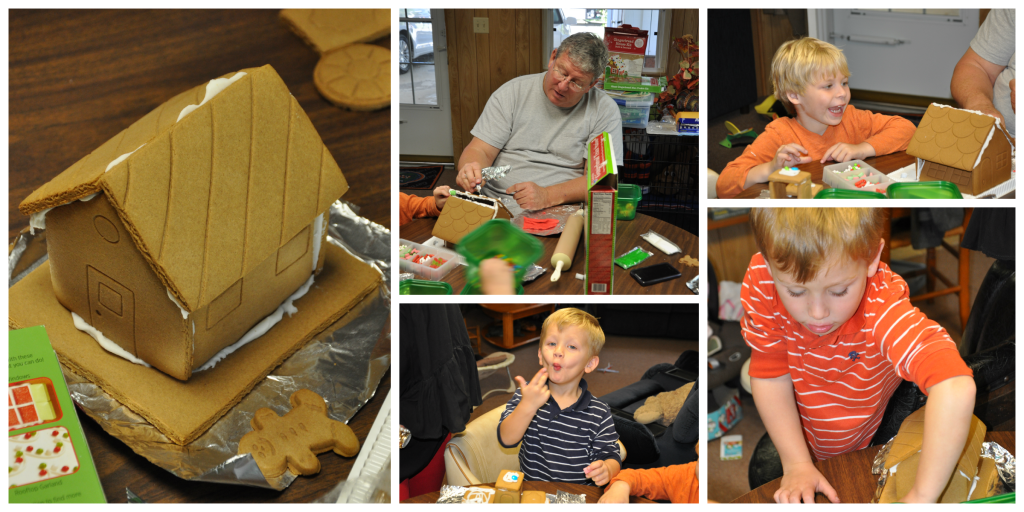 We spent a lot of time outdoors, playing with cousins, loving on all of our extended family members and making memories: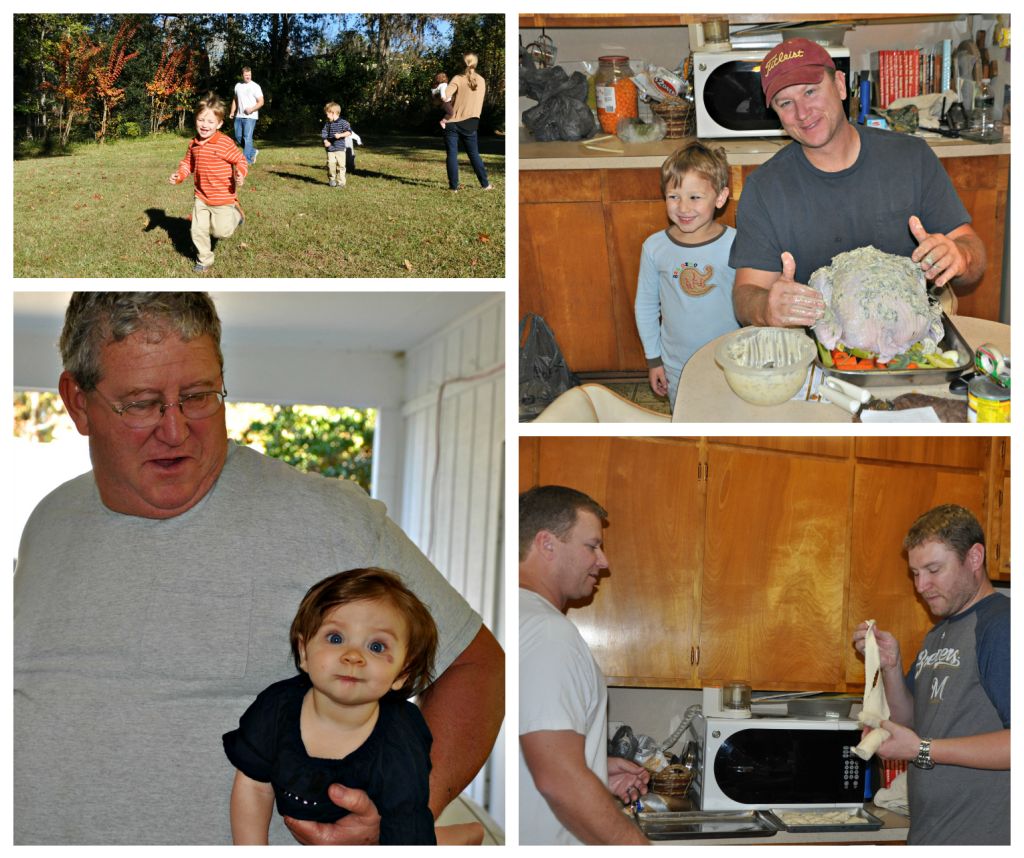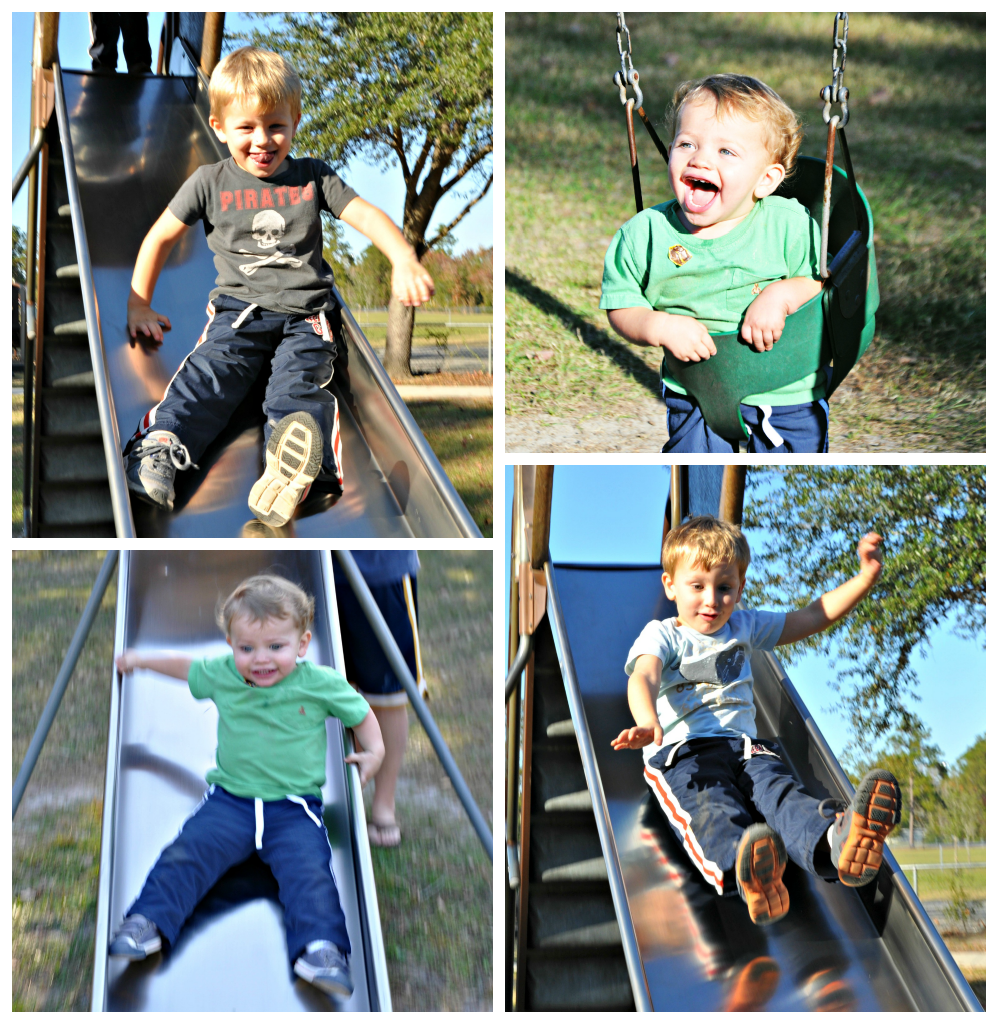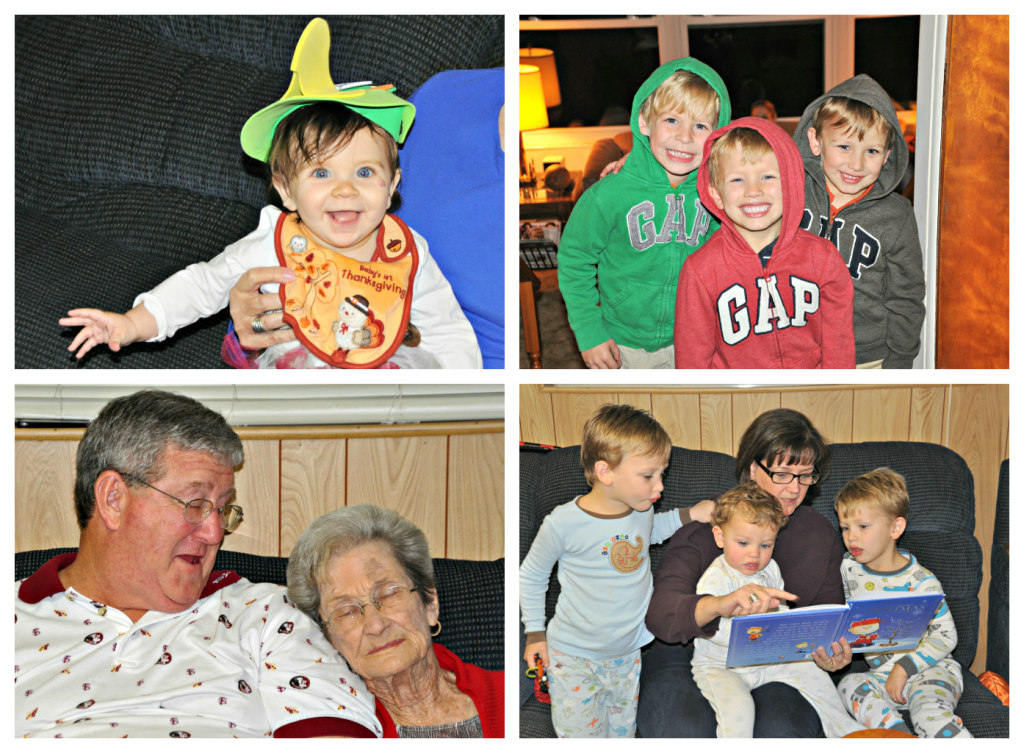 Jack Jack absolutely loved his baby cousin, Ensley...he was always kissing and hugging her! The two youngest Harrell's gotta stick together!
Happy 2nd Thanksgiving baby boy!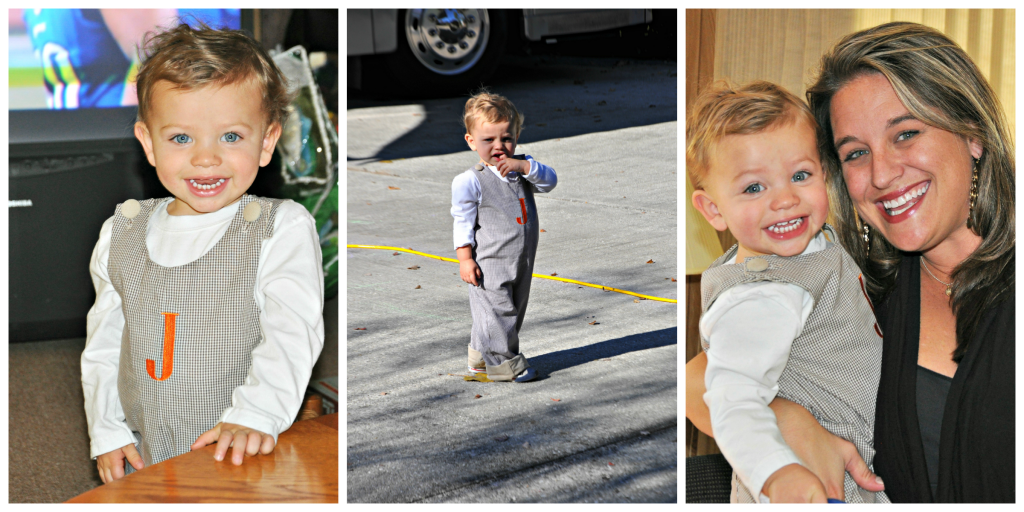 And, of course, the annual lighting of Grandmother's outside Christmas tree is always exciting:

We had a wonderful Thanksgiving...our bellies were full and our hearts were filled with love!