We are finally returning to a normal way of life! For the past 2 months, we dealt with lots of sickness, packing, moving, un-packing, re-adjusting and are now pretty much settled back into a normal routine. Thank goodness, cause this once spontaneous Momma, now prefers consistency and schedules. (Just saying) Normal for us, includes a jam packed weekend, full of family activities and adventures. This weekend started off with a trip to one of our new parks in "the Tucky": This is what Todd calls Crestview. Some people call Crestview Crest-tucky, as in Kentucky...so he took it upon himself to shorten it to "the tucky". Anyways, back to the new park. It is called Twin Hills Park and it is a very "Lake-Ella" like park...with the huge lake to walk around, but it also boasts football, basketball and soccer field's, as well as a HUGE park that has water stations all over it!! Kids can press various buttons throughout the park, that in turn, create waterfalls and sprinklers and water spouts galore! After school on Friday, we grabbed suits and towels and were on our way!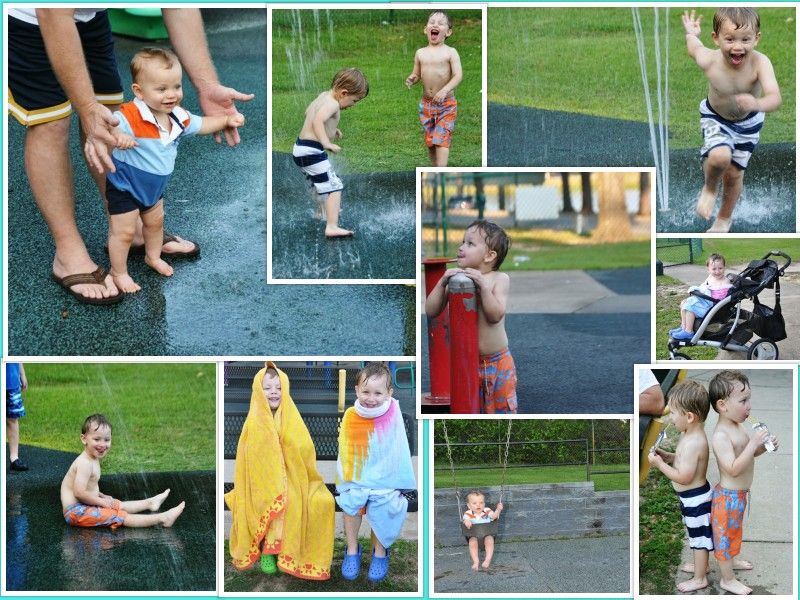 After a good nights rest, we applied sunscreen and headed to baker for our 2nd annual strawberry pickin'! The B-man could not help himself and managed to pick and eat berries simultaneously, Wade picked the most berries out of the entire family and refuses to even taste one and JackJack just hung out and took it all in! At one point, Todd and I gasped as we watched in horror: Wade was pushing Jack in the stroller down the muddy pathways between the patches, and low and behold, it tipped. With Jack in it. Yes, on its side. With Jack attached. We both lunged, soothed the startled, unscratched babe, kissed him all over and went on our way. Thank God for the resilience of kids. (We even ran into Kathy Ard and Courtney Davis and all of their kiddos. Trevor taught all of the kids how to plank and Tebow :) )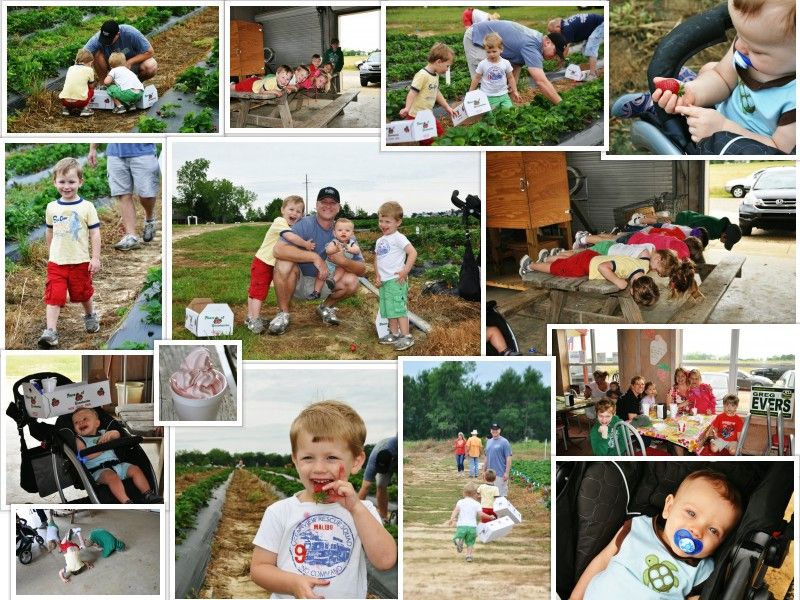 Then, came the rain. The kind of rain that has no thunder or lightning. Steady and thick...and cold. We took full advantage and played in the rain! Well, Mommy, Daddy and Littlest Brother watched while the 2 knuckleheads raced and darted all over the yard!
Sunday morning came early, as Todd and I attended a Bowlegs Event Saturday night while Jessamyn spoiled the boys...but have no fear, more adventures were had. This time, we tried to go to Blackwater State Park, but instead, ended up driving for 3 hours to the middle of nowhere and back home again. Sigh. The boys all slept the entire trip and Todd and I enjoyed some adult conversation. When we got home, we headed out to the front yard again, except this time, the weather was GORGEOUS!!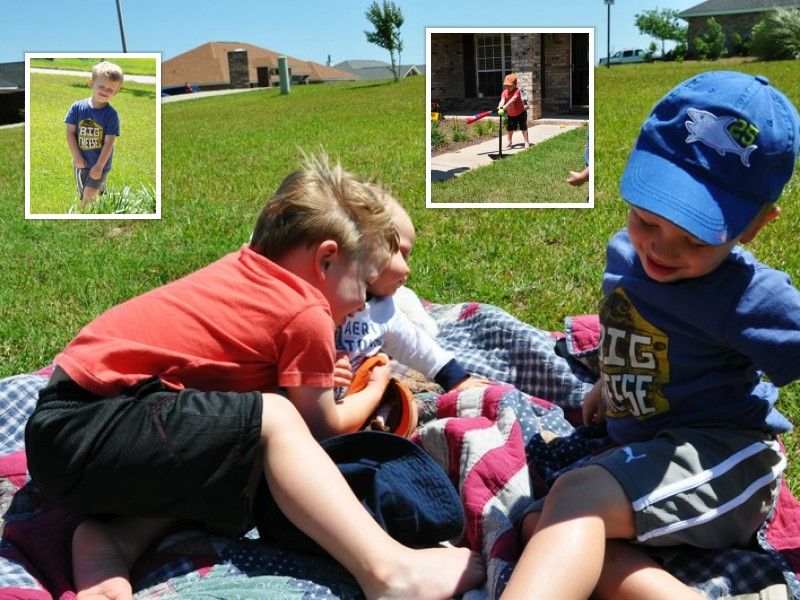 After consulting with Google, we re-loaded up the kiddos and headed, the correct way, to the Blackwater River State Park. It was beautiful...too cold for the place to be swarmed, but not cold enough to keep the Harrell boys out of the water and sand...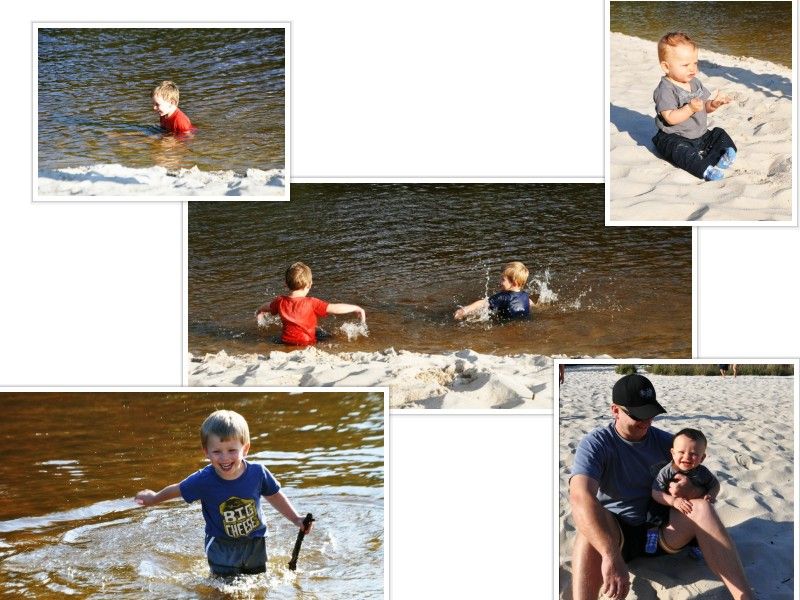 We cannot wait to go back when it is not so late in the afternoon! The weekend ended with Jack showing off his crazy crawling and standing skills. Little dude is nuts!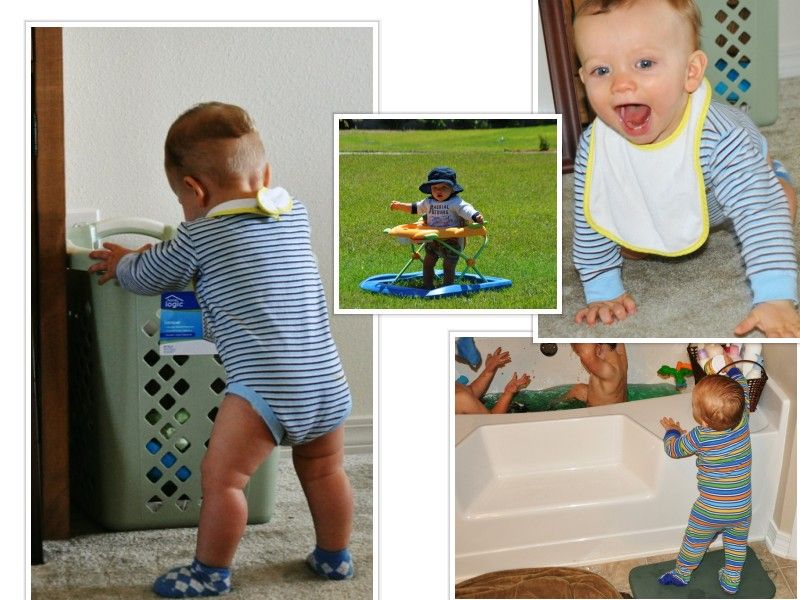 And a bath to wash away the weekend and start fresh on Monday!