I was on the phone last night, explaining my day to my Mother in Law, and we were both dying towards the end of the conversation, as my days are typically filled with lots of Murphy's Law related situations. Pretty much from sun up to sun down. And during sleeping hours, as well. Did I mention I am always tired?
I will try my absolute hardest to make a better effort at blogging again...but the truth is, I am not sure how. There is just no time left at the end of the day...maybe once the holidays are over and we are back to some normalcy...whatever that might be...
So, to get caught up...From Turkey Day until now.
Without further ado:
Headed East to Macclenny for our annual Thanksgiving break spent at Grandmother's house! We always have the absolute best time...We started off the break with a delicious crab and shrimp boil that Pop's and Donna brought over from PCB and Uncle Frank cooked. There must have been at least 20 people there from the Taylor side of the family! It would not Thanksgiving if we didn't spend time preparing some of the food ahead of time...The boys really enjoyed helping me make the banana pudding and helping Aunt Marilyn make pancakes!


Andy and Marilyn's grandchildren live across the country, and they miss them terribly, so they really enjoy spoiling our kiddos with tons of love, cuddles, arts and crafts, games, and of course, disc guns! The entire family had a blast with these...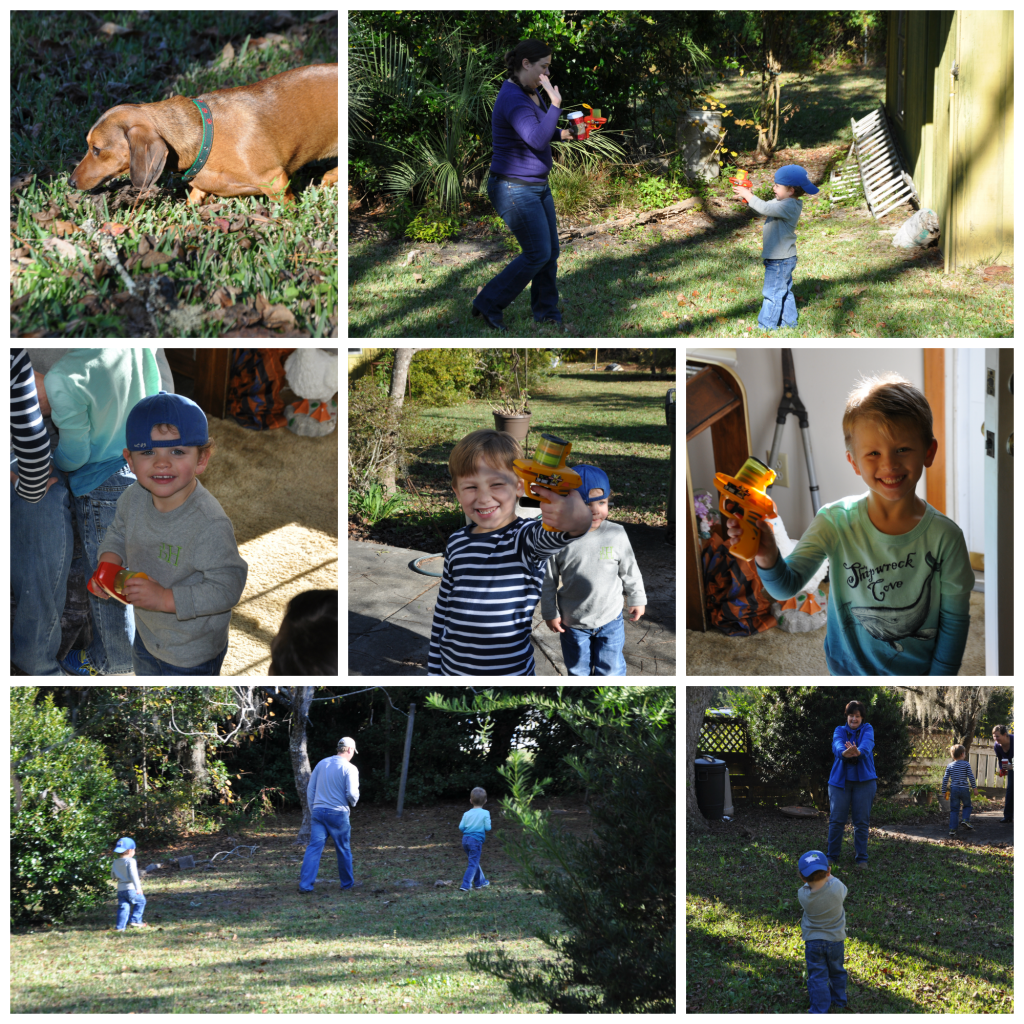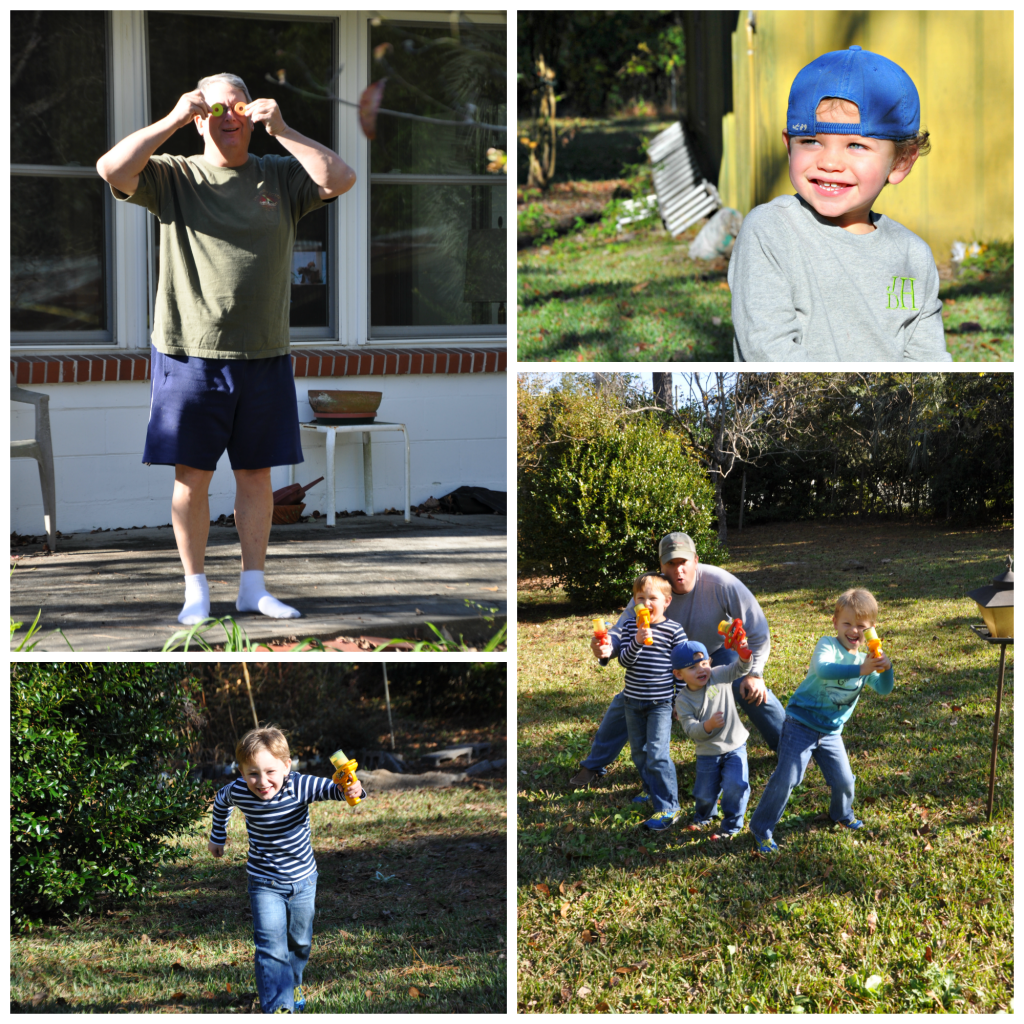 Well, then we tried to capture cute family photos. As you can see, this did not go very well!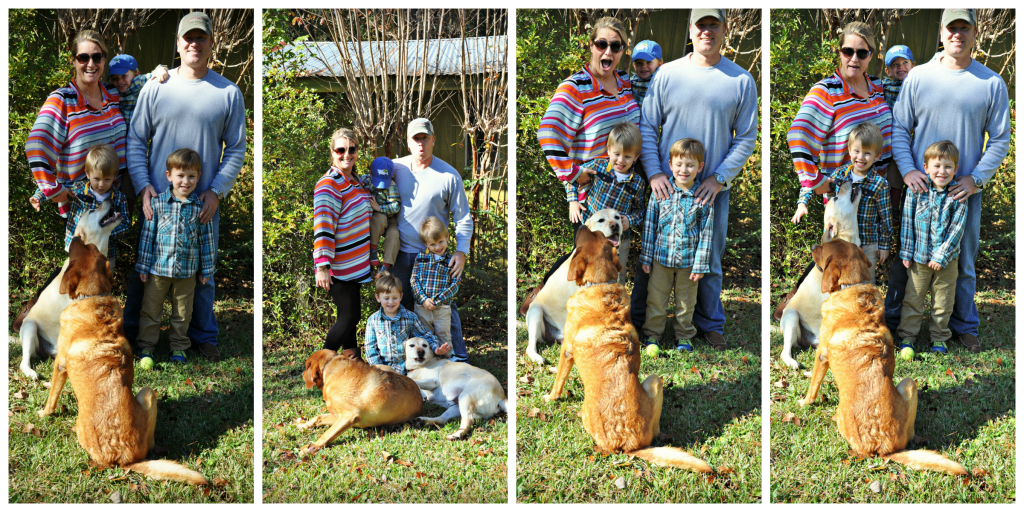 We did manage to capture a few decent ones along the way...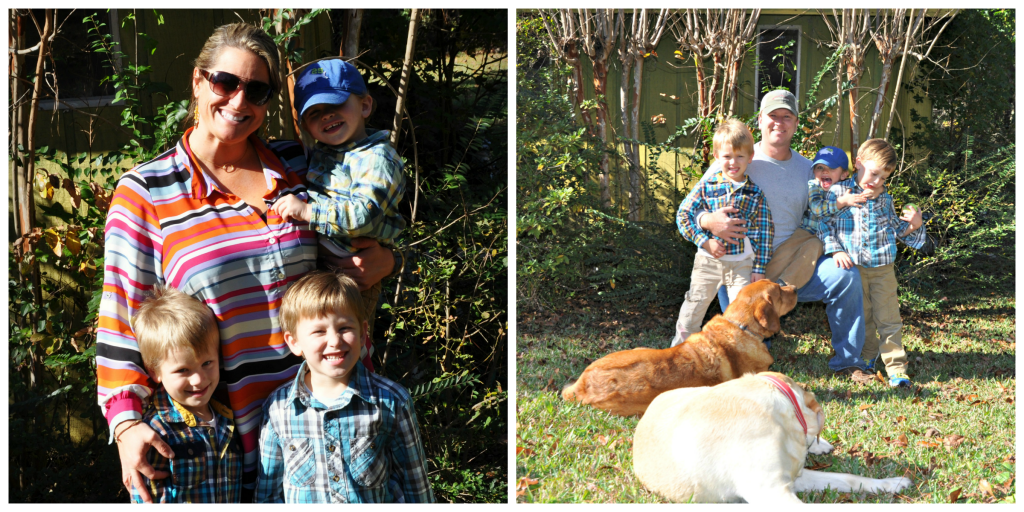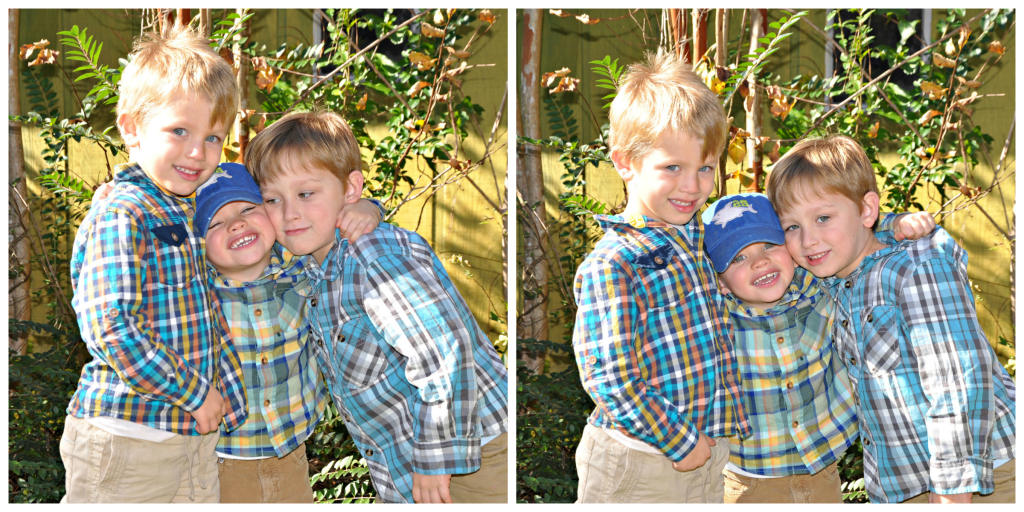 The of course, there was the meal! And what a feast it was! Just a little tip from the kitchen of Uncle Andy...when baking a ham, spread orange marmalade on it...get out of town. We all swore it was the very best ham we have ever eaten!
Must run off the food after eating...what better than a good game of football with Pop's and Dad...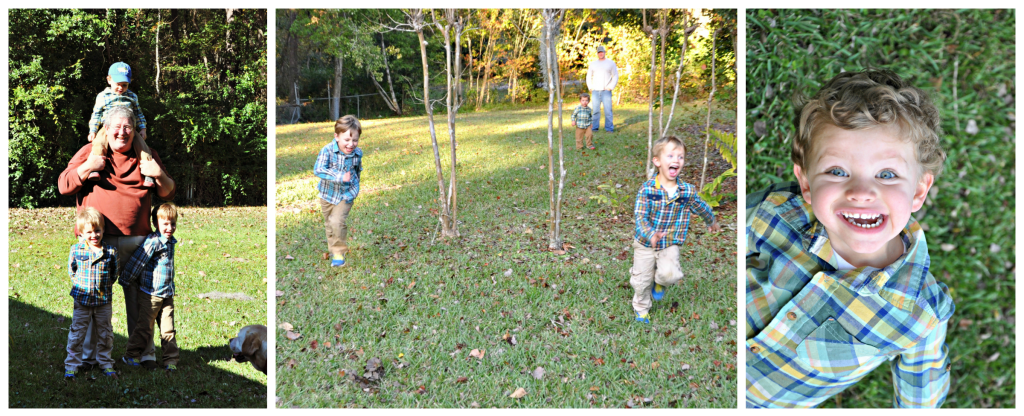 The weather was perfect, the food was delicious and the company was even better...it was a perfect day!
Friday afternoon, we loaded up the kiddos and headed to St. Augustine to explore and to see the Night of Lights. The literally light up the entire city...all of the shops and houses and cobblestone walkways...the boats and bridges and buildings. It was quite spectacular! Before the day gave way and the sun went down, we headed out to the Fort Mantanzas and took a long walk all over the nature trails. We opted out of the boat tour to the actual Fort, because it was pretty chilly...the boys loved being able to run freely! The trees were breathtaking and the whole place was serene. You could definitely hear the Harrell clan moving about...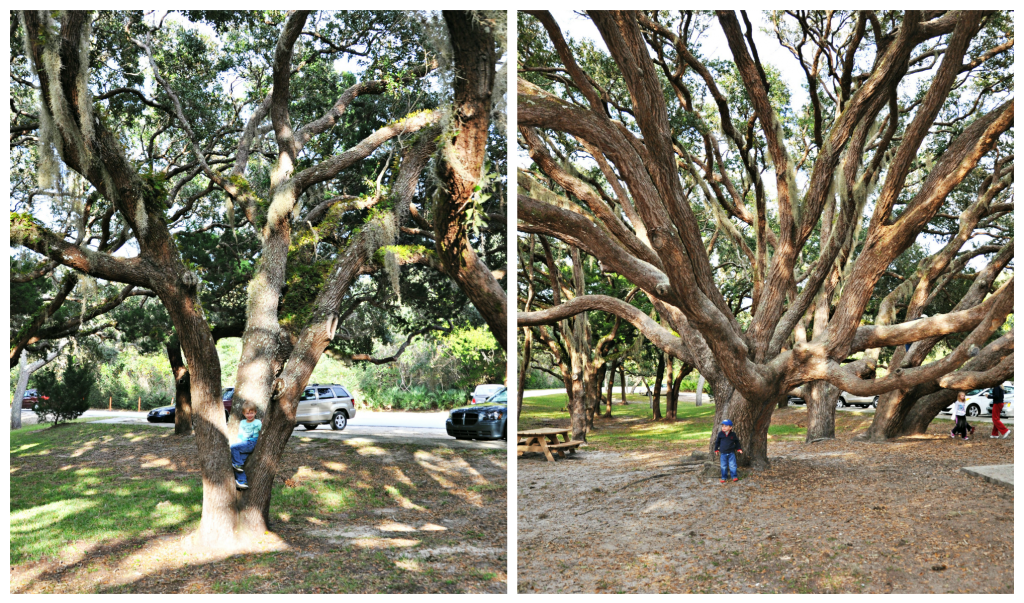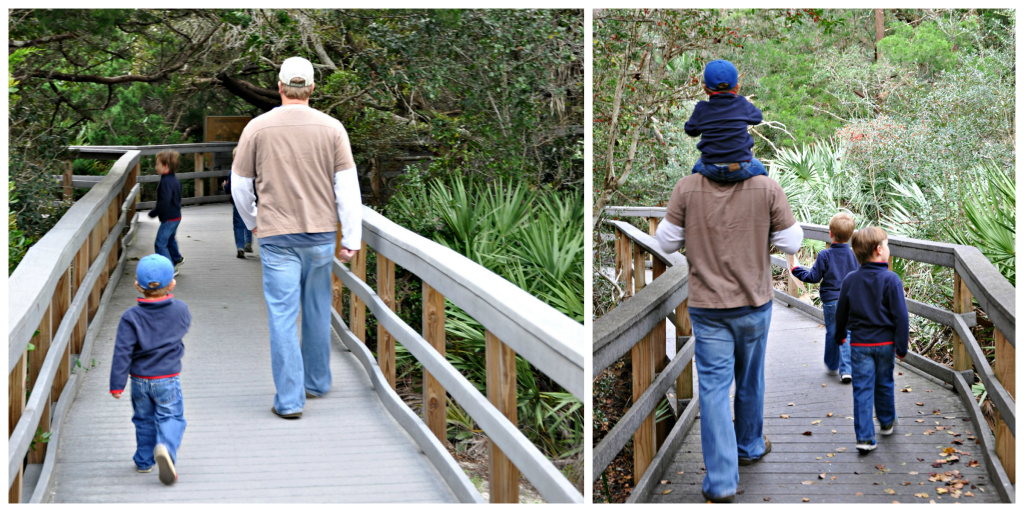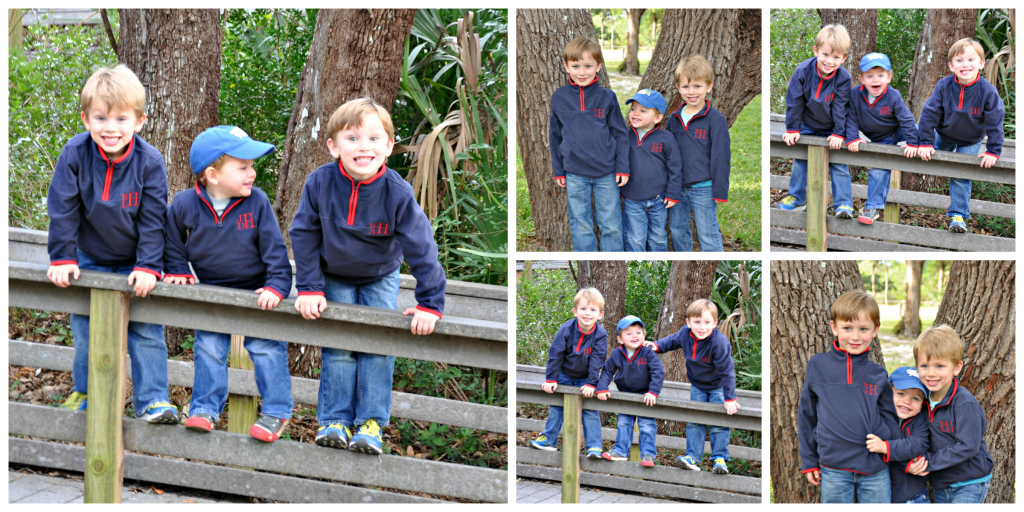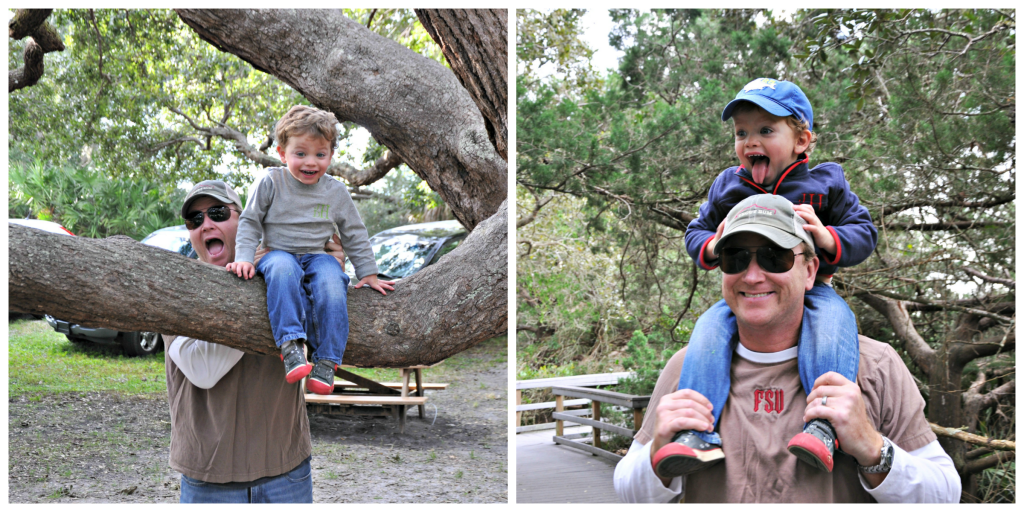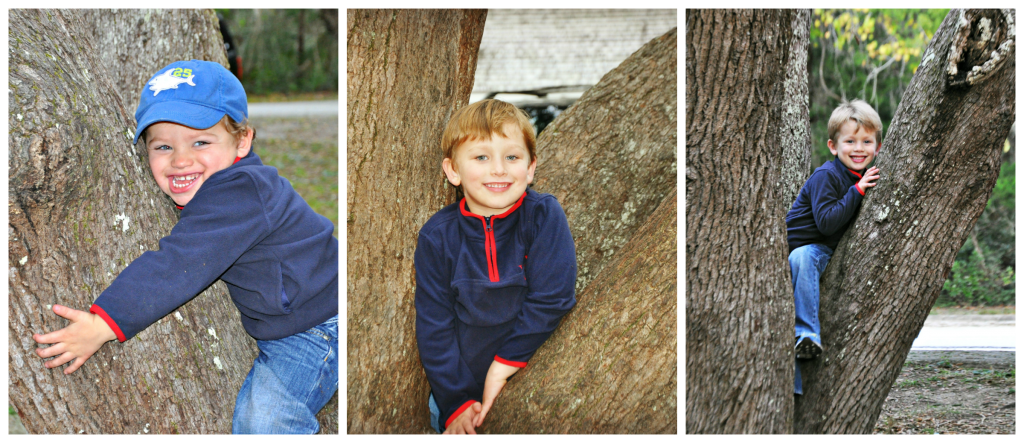 And, the beautiful sunset while crossing over the drawbridge and a glimpse into the city all lit up!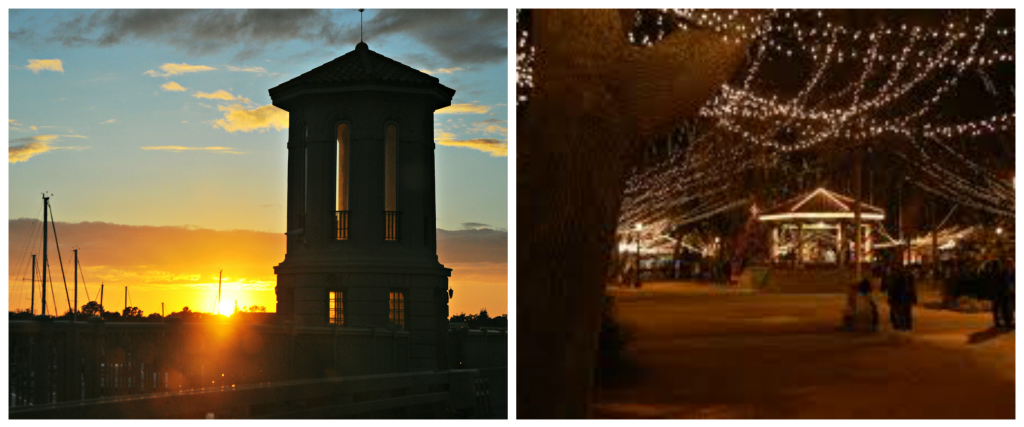 We also made gingerbread houses with Pop's, Donna and Grandmother! Wade used every single peppermint and had them lined up, just so. Brody had every single type of candy, plastered all over the house and Jack ate most of his! I even think Louie got in on the action!!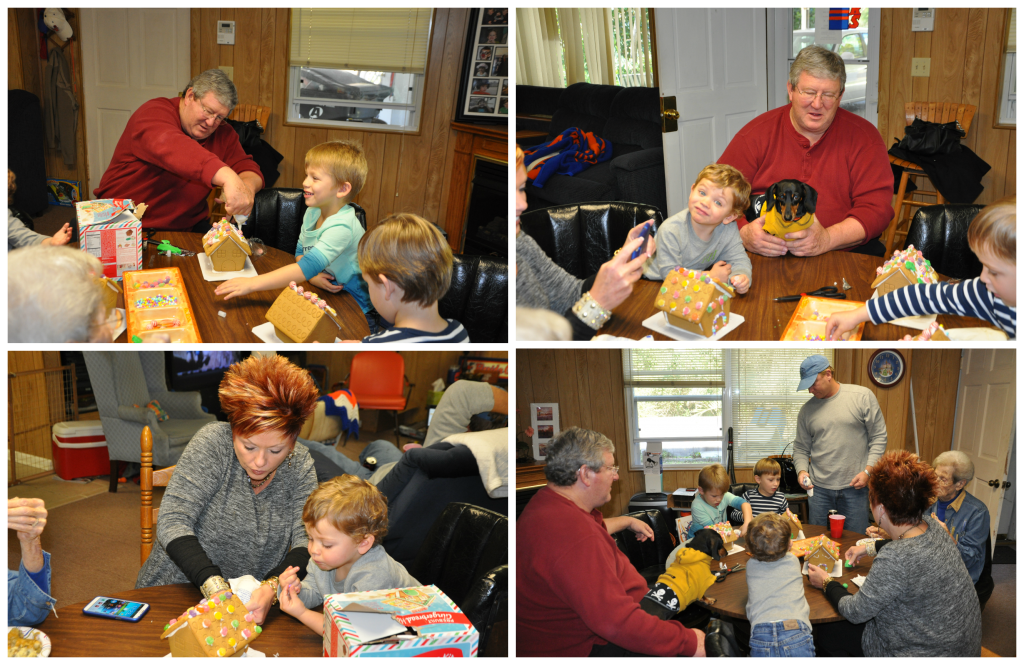 Thank you all for another wonderful Thanksgiving...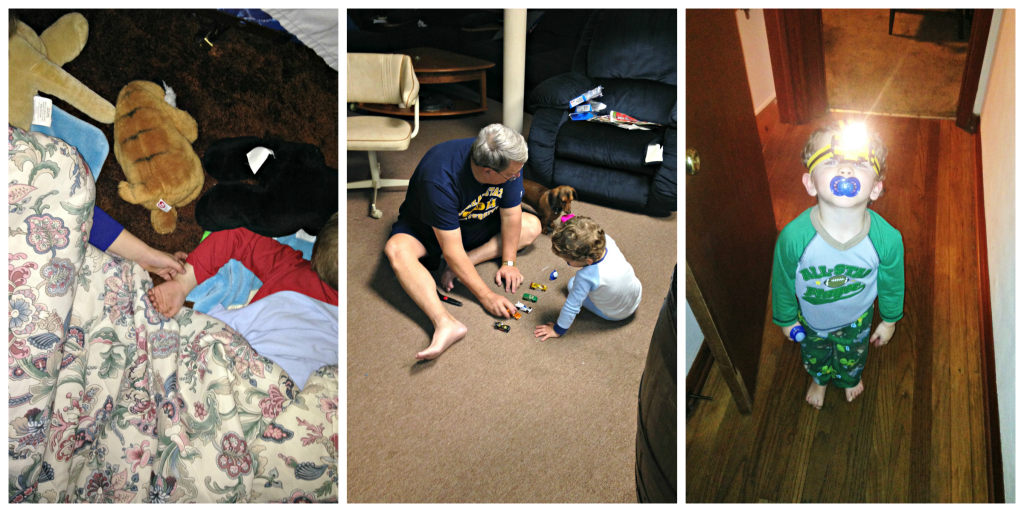 When we arrived back home, Pete the Elf was back from The North Pole! He has been up to some crazy shenanigans since he arrived...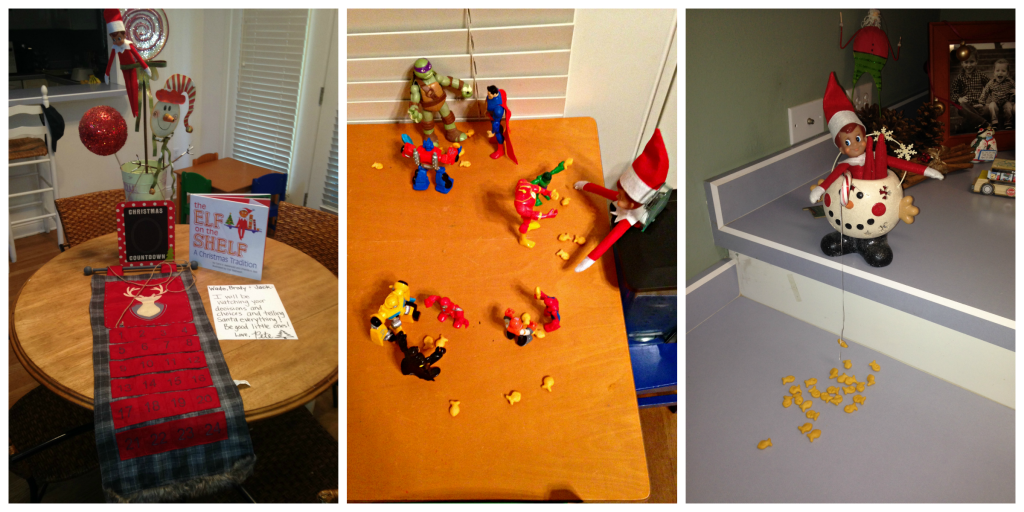 And so has this little crazy dude...he is in full terrible twos mode...defiant and testing and over the top. But man, is he edible. I could kiss him all day long!
Oh, and then there was a trip to the ER for a pulled groin muscle, a playground vs. teeth/gums accident and a self inflicted powered screwdriver to the cheekbone incident...all in a weekend for the Harrell boys! I mean, seriously. I am not going to make it through their teenage years.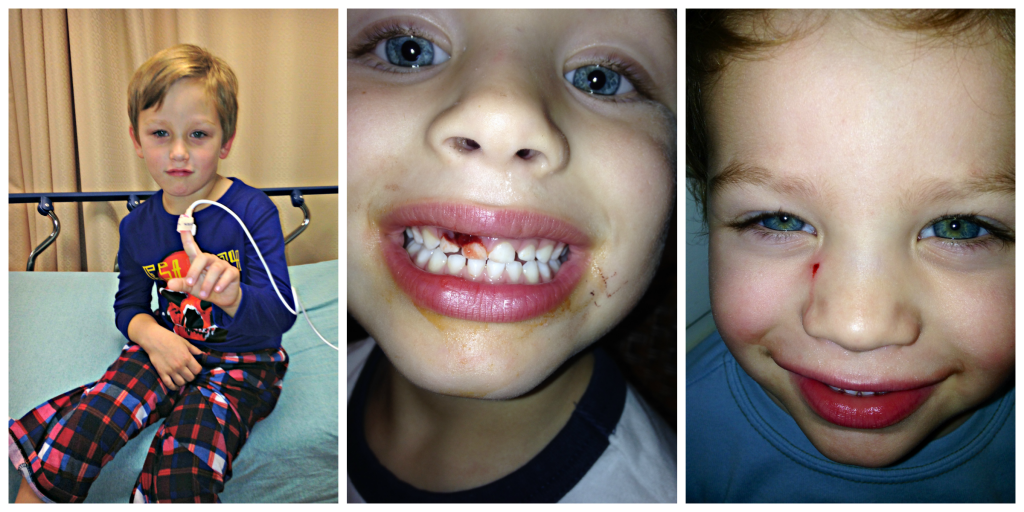 And, we started basketball! Game One...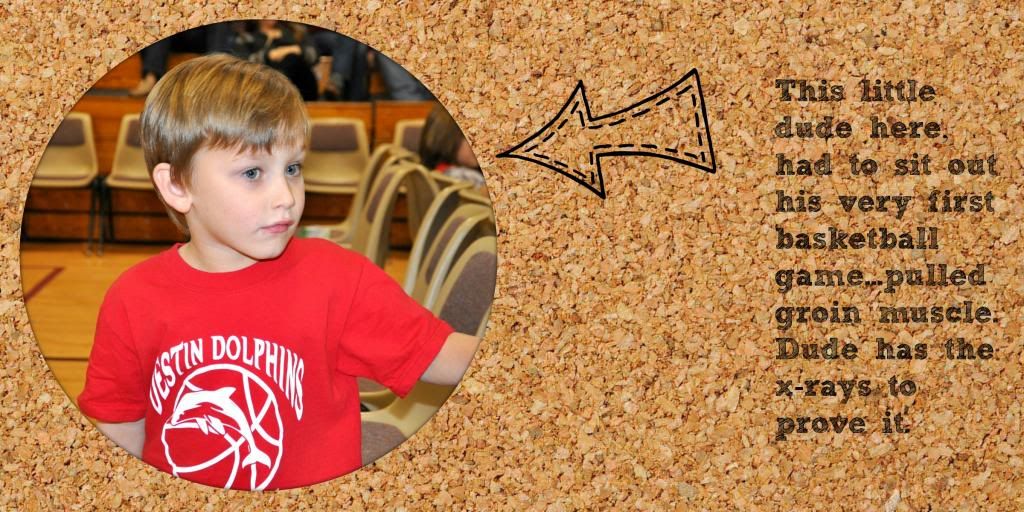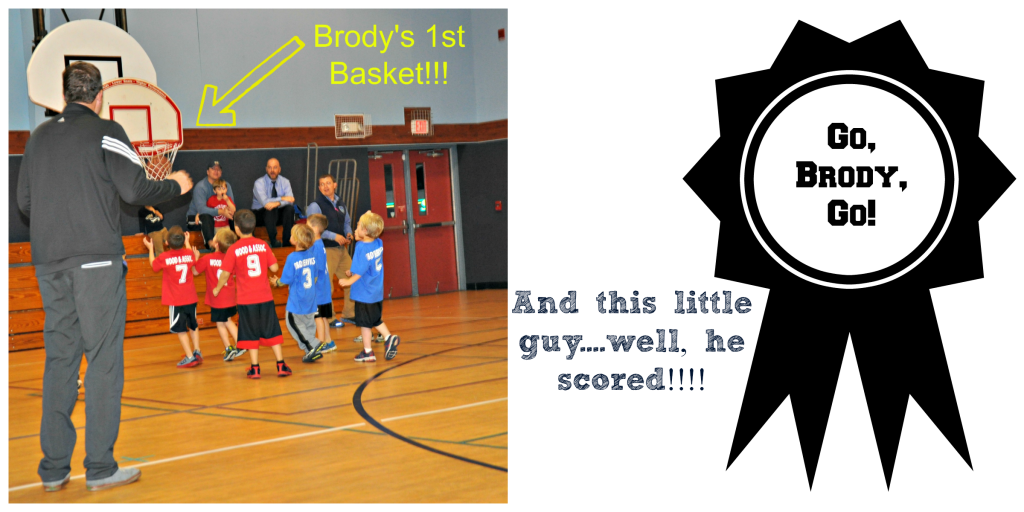 First game was a success!! Go Sharks!
We put up a 12 foot Christmas tree...I am in love and our house smells so delicious!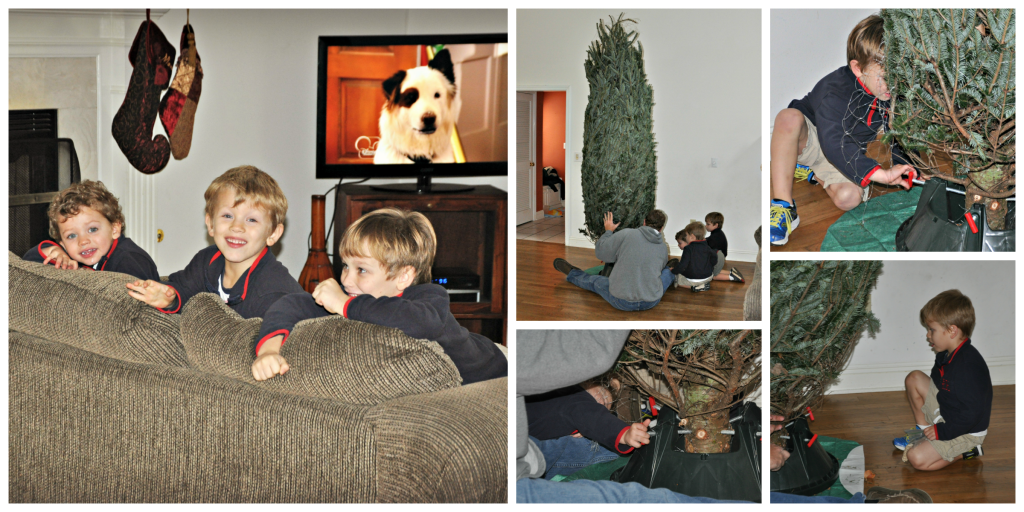 And we were finally able to display the beautiful tree skirt that my mom made for us! Isn't it all so beautiful?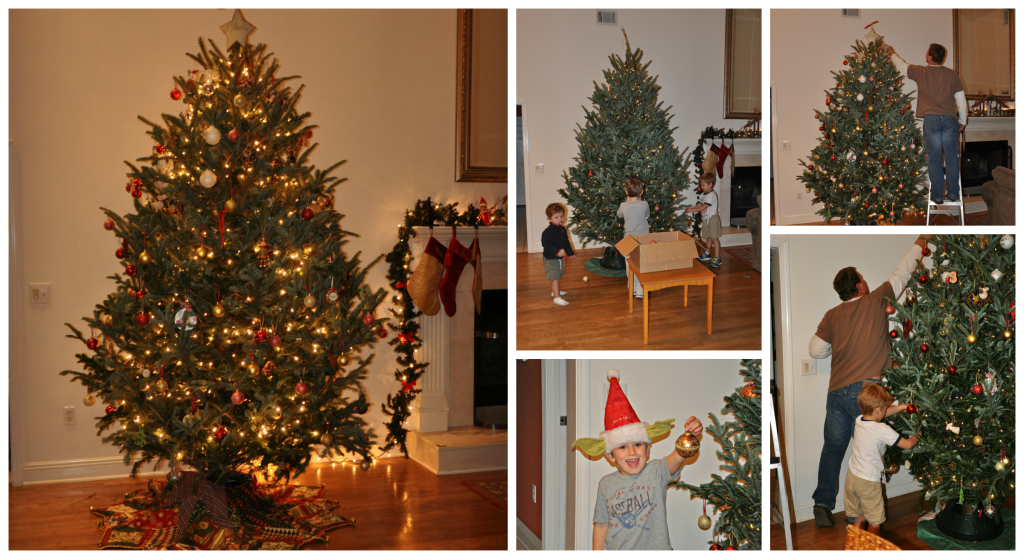 We sent out our annual Christmas card...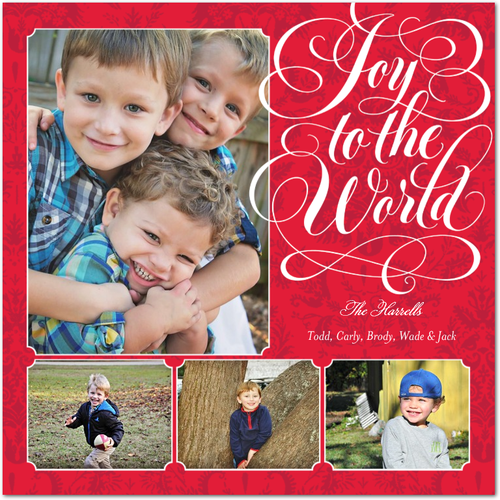 The weather dipped into the 20's (temporarily) and I was blessed to enjoy a girls day/overnight trip with some pretty special ladies...we shopped and ate and drank and laughed!!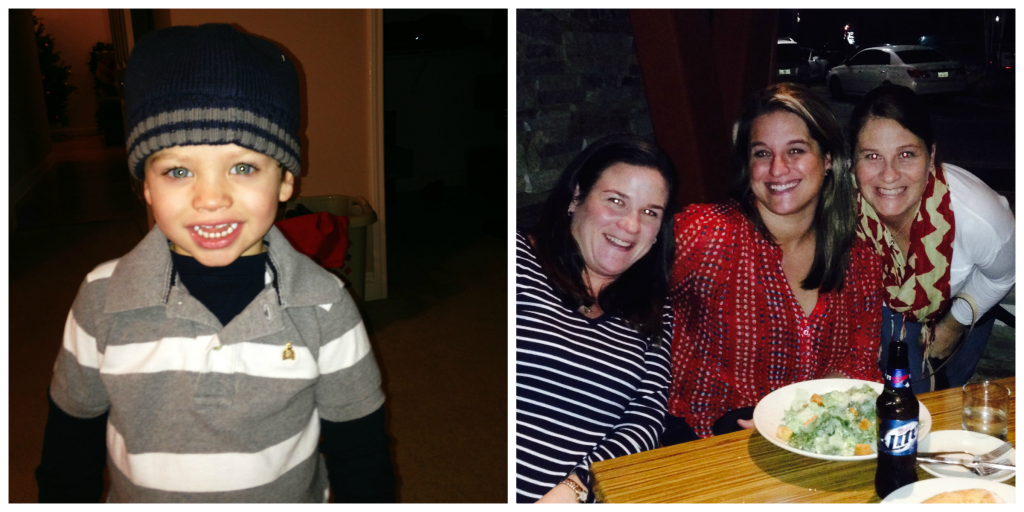 We were disciplined at home for our poor decision making at school...Brody is posted in this particular picture, but Wade and Jack had a tough beginning to the week, as well. Maybe it is all of the Christmas excitement? Still, no excuse for not minding their teachers. Brody atually told on himself on the way home from school that day. He said, "I had to sit out today two times...". He explained what he did and we explained to him that we were proud of him for telling us the truth. It is tough being a parent at times! I will forever cherish these pics...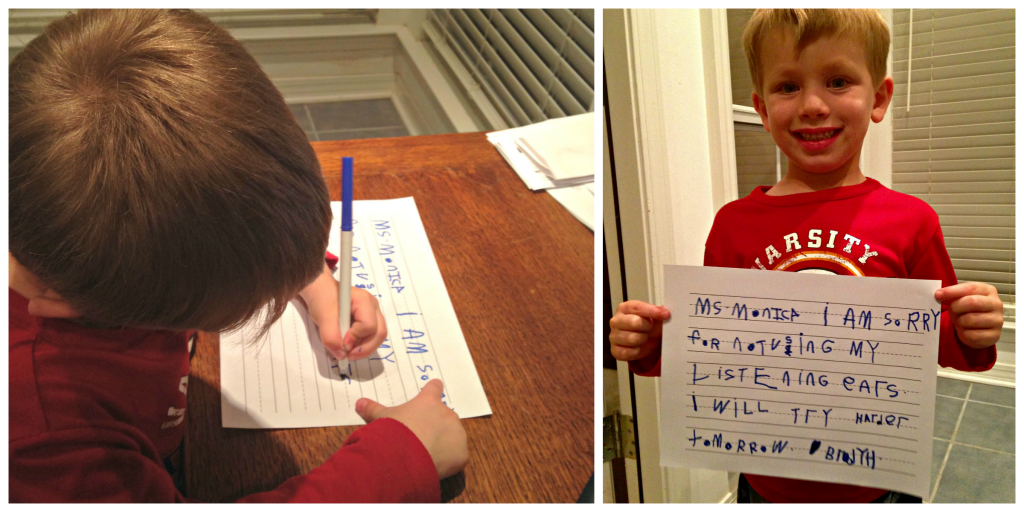 We visited Santa and had jammie day at school!
And made red velvet cupcakes with applesauce instead of oil and used a silicone muffin pan where the holes are shaped like flowers...so the cupcakes came out rounded on the top and the bottom and had the texture of a wet sponge. Yuck...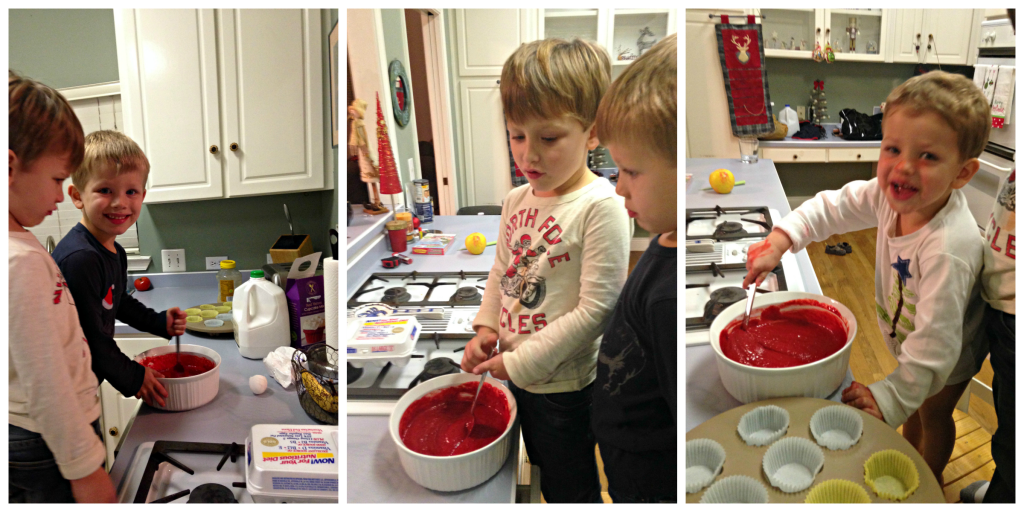 And last, but not least, we had our 2nd basketball game last night! Both boys played great defense and their team won, again! Go Sharks! I had my camera on the wrong setting, so the pics are horrible and blurry :(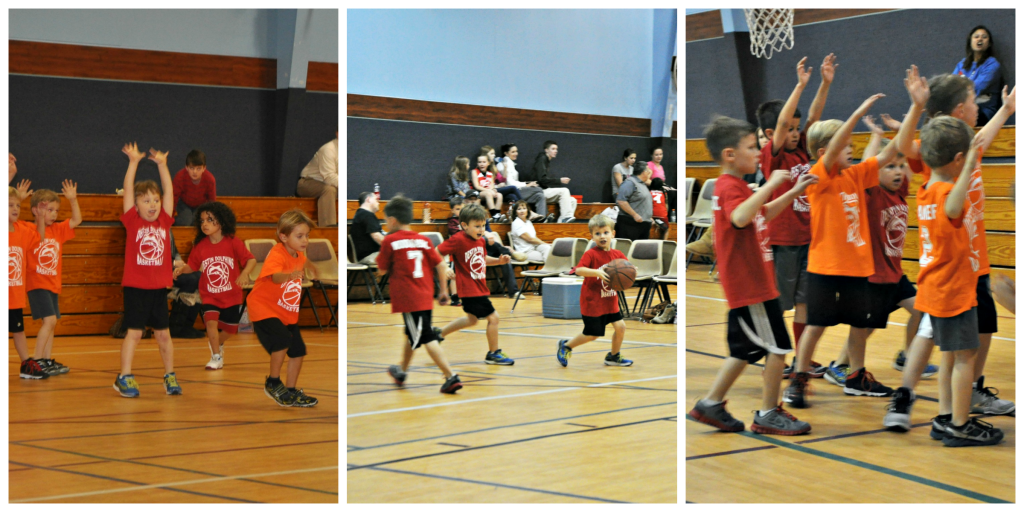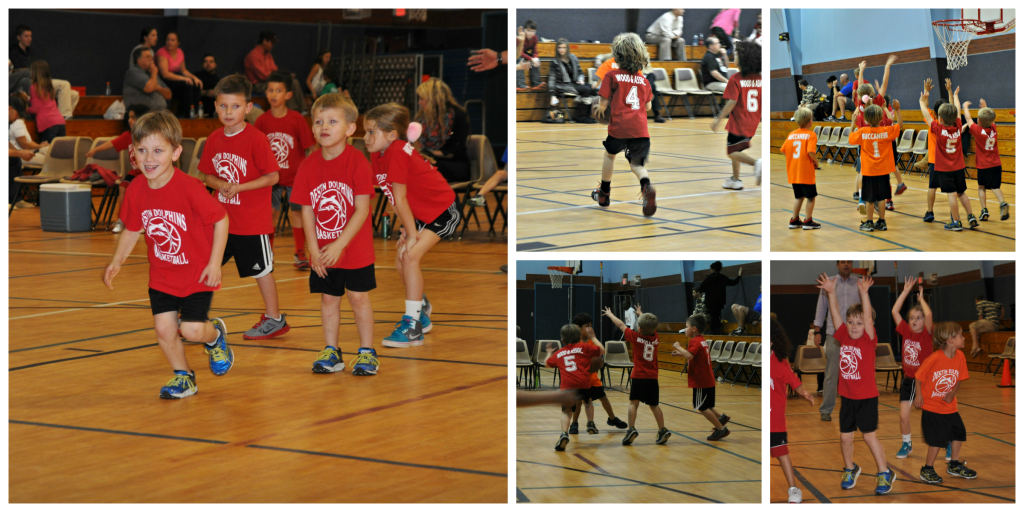 And, a certain someone threw his shoe out the window...and watched the game with one shoe on and one shoe off. I do not think one person even noticed! Come to find he had thrown it out in our own driveway before we left for the game, thank goodness. Little stinker.
So, there ya have it. The highlights from our past month. Keep the Christmas cards a coming and have a very Merry Christmas!!