My sweet B-man....

You, my dear, are a hot mess. And I love each and every ounce of that hot mess. You are outspoken, a natural born leader and quite the stinker. Your heart is pure and wide and your bright eyes make me get up each and every morning. You are incredibly intelligent...most people say, "He is too smart for his own good". I have always explained 'you' to people, as, "he just gets it". You read adults better than most adults read other adults. You love to test your boundaries and have been oppositional lately. You want things in life to go your way,(I mean, heck, who doesn't...) and you become visibly upset if it does not. But, at the same time, you can turn off your tears and your face explodes into a smile within a mili-second if we quickly change the subject. God, I love that about you. You are very strong in your convictions at this young age of 2. You are kind and inquisitive and love things that go high and fast. You shovel your food in at record speeds and think Daddy is the greatest person on Earth. You are independent and thrive on having your personal space, but will spend precious times cuddling with me and Daddy...something you do not do well with others. You do not like it when anybody is close to your face or in your "personal" space. It takes you a long time to warm up to people (in the physical sense), but when you do, watch out. You are quite the charmer. I call it "playing hard to get." When you are asked for a hug by anybody but me or Daddy, you actually flutter your eyelashes, your little body goes all squirmy, your smile lights up the room and say, "noooo"...all the while, keeping up the "bashful" act you have perfected!!. I love how you genuinely care when someone else is crying or hurt and you think the world has crashed down if you are scolded or disciplined. You do not like to disappoint. You love your teddy bear and always call out for him if you are tired, hungry, hurt or sad. You watch older children in awe and want to do everything by yourself. You came up to me yesterday, put your hand on my lap, kissed my cheek and said, "I love you Mommy...". I love you more and more and more each and everyday sweet BB...you are the light of mine and Daddy's life. Your personality is dynamic and I hope that never changes.......................... Love, Mom


My Sweet Wade...

My sweet and sensitive little guy. You are such a love...to anybody and everybody, but you are a Mama's boy when it comes down to it. You seem to lean towards the "B type" personality spectrum and are pretty easy going. You are hard to discipline, as you immediately change the subject...like pointing to the airplane in the sky or the stain on my shirt or whatever distraction you can think of...you absolutely hate it and cry very easily and say sorry immediately. You even put yourself in time-out if you have done something you know you are not supposed to do!! Your athletic abilities are quite an amazing act to watch. You jump high, run fast and your agility leaves me speechless. You continue to be enamored with all types of animals and you know each and everyone by name and color and what noise they make. You often fall asleep with your soft puppy dog in one arm and a couple of toy animal figurines in the other. I think you would love roam wild with the puma's and elephant's...guess a trip to Animal Kingdom is in our near future. You are fantastic at following directions and rarely bend the rules, but when you do, you do it big. Oh, my Wade. I could just stare at you for hours, watching your eyes open in awe with the wonderment that the world offers...how every little new experience is incredibly exciting and you drink it all in, giggling the whole way. You are kind, loving, jovial, spunky and the entertainer. You are such a little gentleman...something you were born with and something everybody around you notices. You kiss and hug all of your teachers before leaving school and yell "bye" or "hi" to anybody and everybody within earshot. You even ran after neighbor's taking a stroll the other day, in just a diaper, yelling, "Bye!!!!!!". They walked away, dying laughing, as you were incredibly serious and stood in the very corner of the yard, stating your goodbyes until they were just a speck down the road. My love for you is fierce and Daddy and I wake up every morning because of you. Please keep your kindness and willingness to please...it melts my heart. I love you more and more each day Punky..................................................... Love, Mom

A few pics of our life over the past week.......................................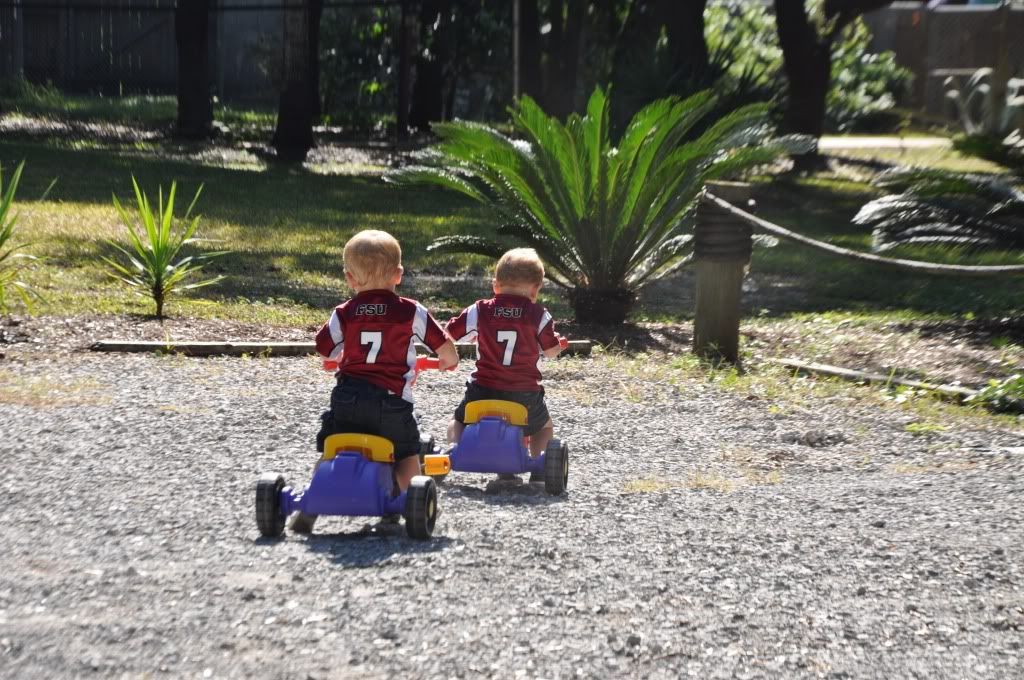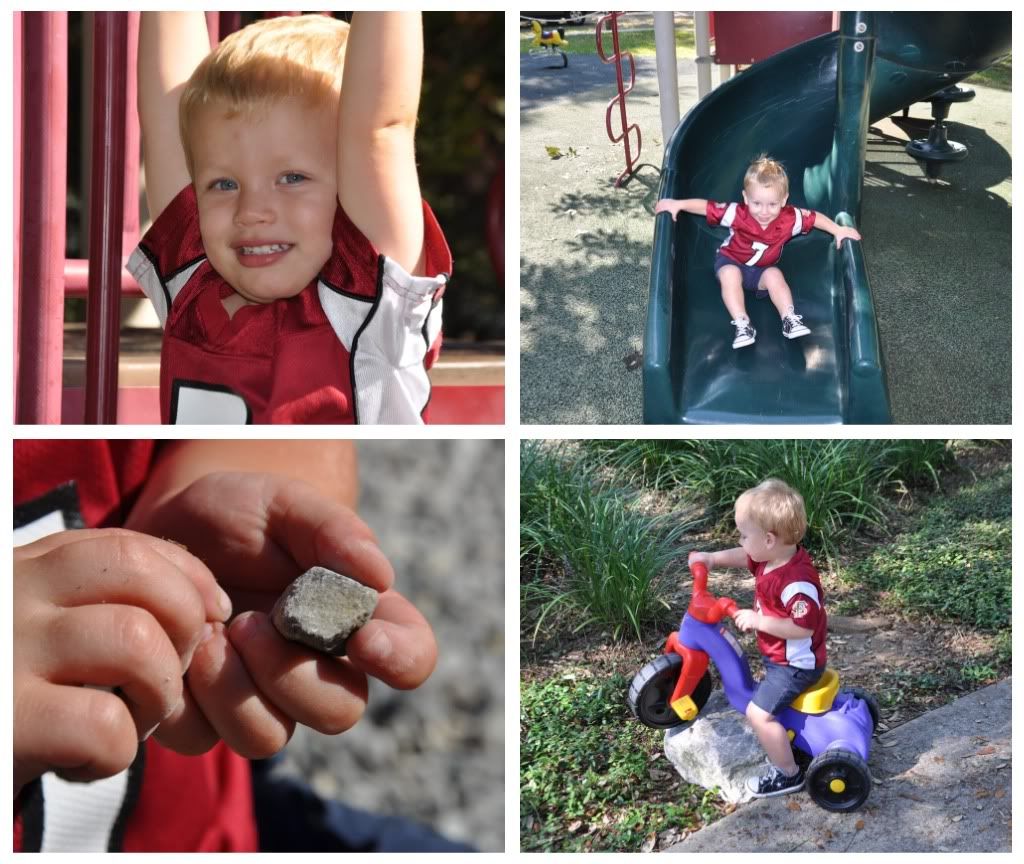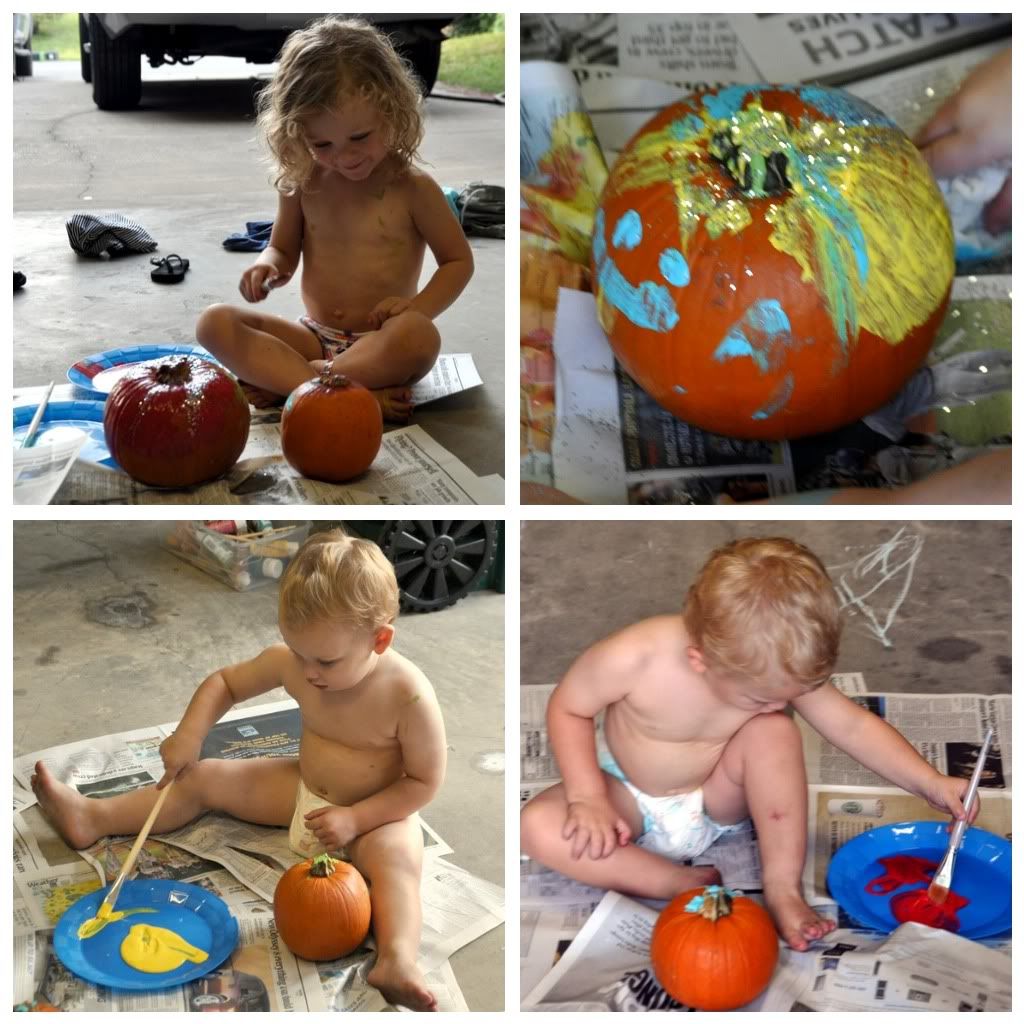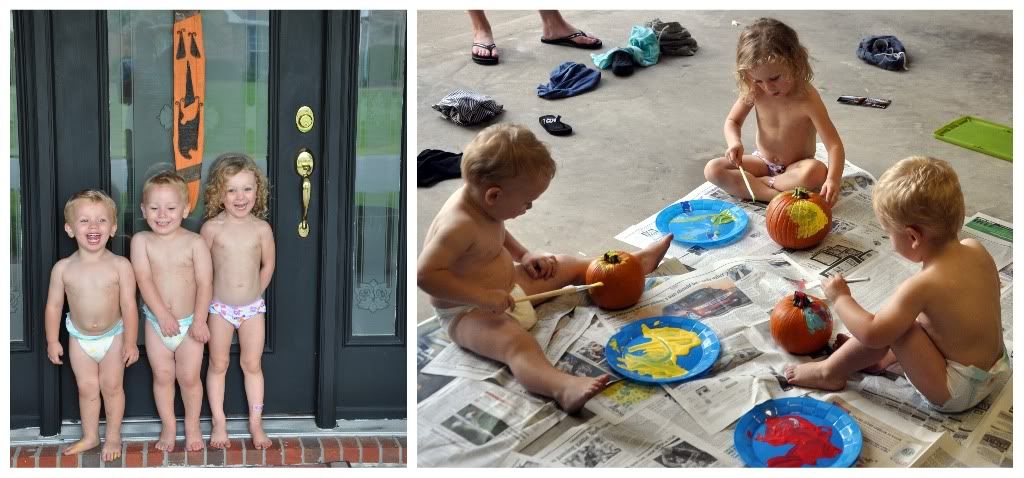 The boy's and I were out for a drive when I decided to pull off of 98, strip the boys down and snap a few pics. You see, we had no intention of stopping for a swim, so we had no towels, bathing suits...nothin'. Our little dip in the ocean lasted 2.5 hours...the boy's jumping while I just sat back and took it all in. I think the pictures speak for themselves as to just how much fun we had on our Saturday afternoon adventure!!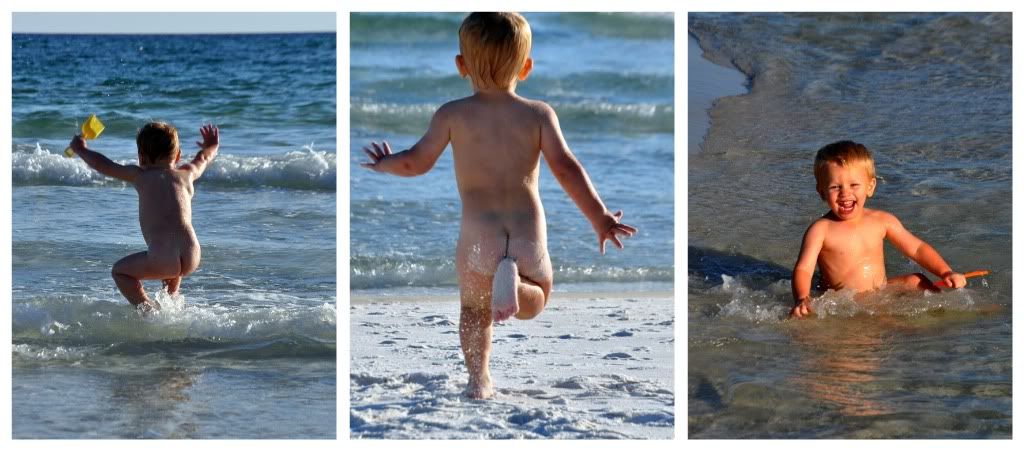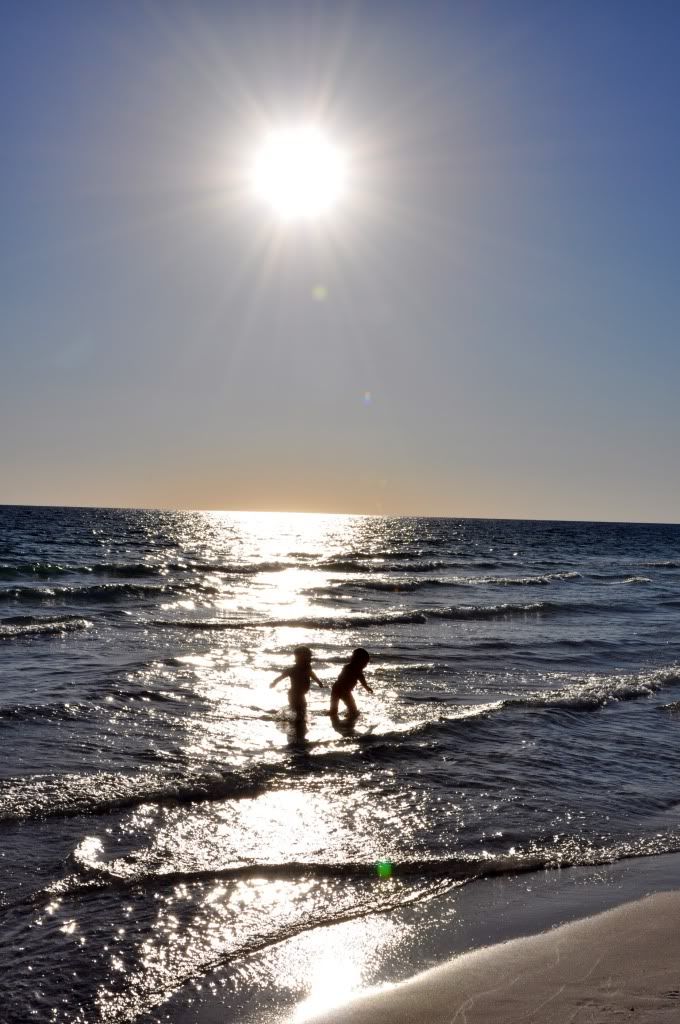 I love that you boys are as spontaneous as your Mama. Tons of good times ahead boys!