The Halloween costumes have arrived! I am so excited to see B and W in their little boxer men costumes. Todd and I have a bet, as to whether or not they will actually wear the gloves. (I say they will, as I plan to bribe them with candy!) We were dying laughing the other night when we took the costumes out of the package...the little muscles are attached to the shorts. It has a cape. And a champion belt. Oh Lord, lots and lots of laughs to come! (And of course, I just had to buy new chucks to go with the costume. B-mans are red and Wade's are black. Can you tell I am excited???) A little sneak peak:



Gearing up for the big day...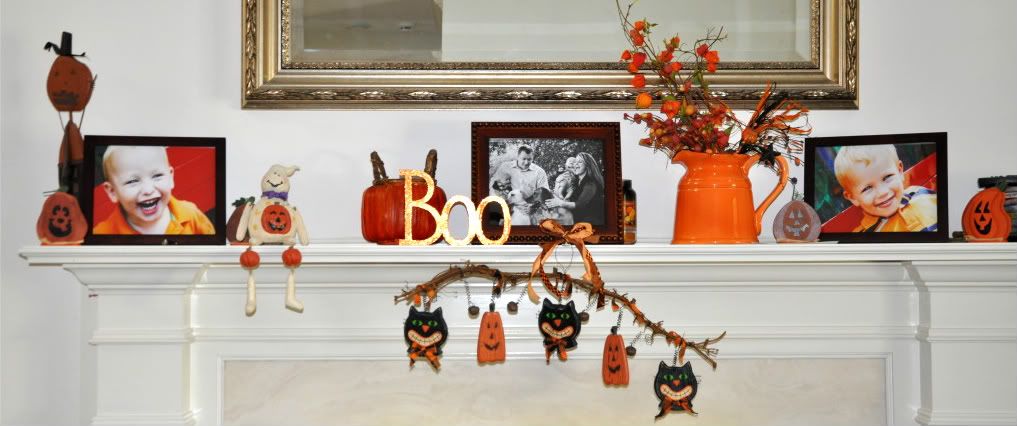 We had the pleasure of watching Daddy take part in his annual alumni baseball game at Gulf Coast. He pitched here before being transfered to FSU to play ball. The relationships that he formed, with the coaches, players and extended GCCC families, are still strong and what an amazing time all of the guys had reliving their glory days! Todd could barely move his shoulder the rest of the weekend and realized that "he just ain't 19 anymore"!!




My man has still got it baby...




B-man was in awe of the game unfolding before him and Wade could not understand why he could not be out on the field playing with his Daddy. He was literally trying to climb the netting to get to him. Just a couple of more years buddies...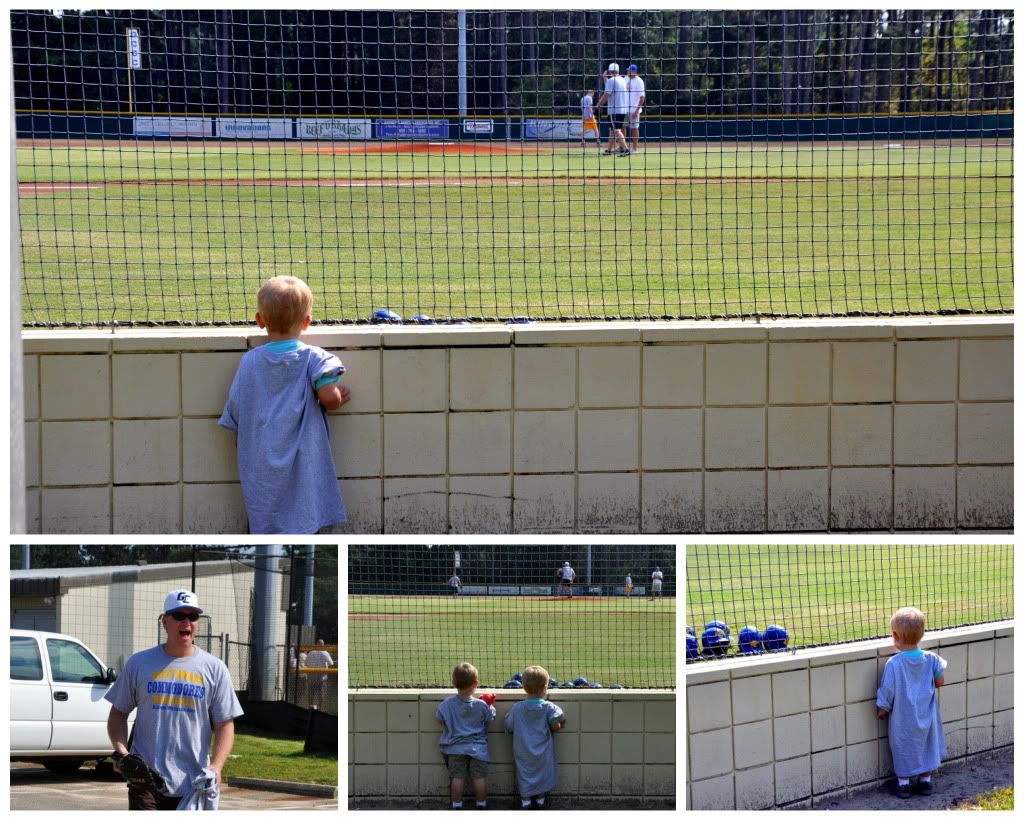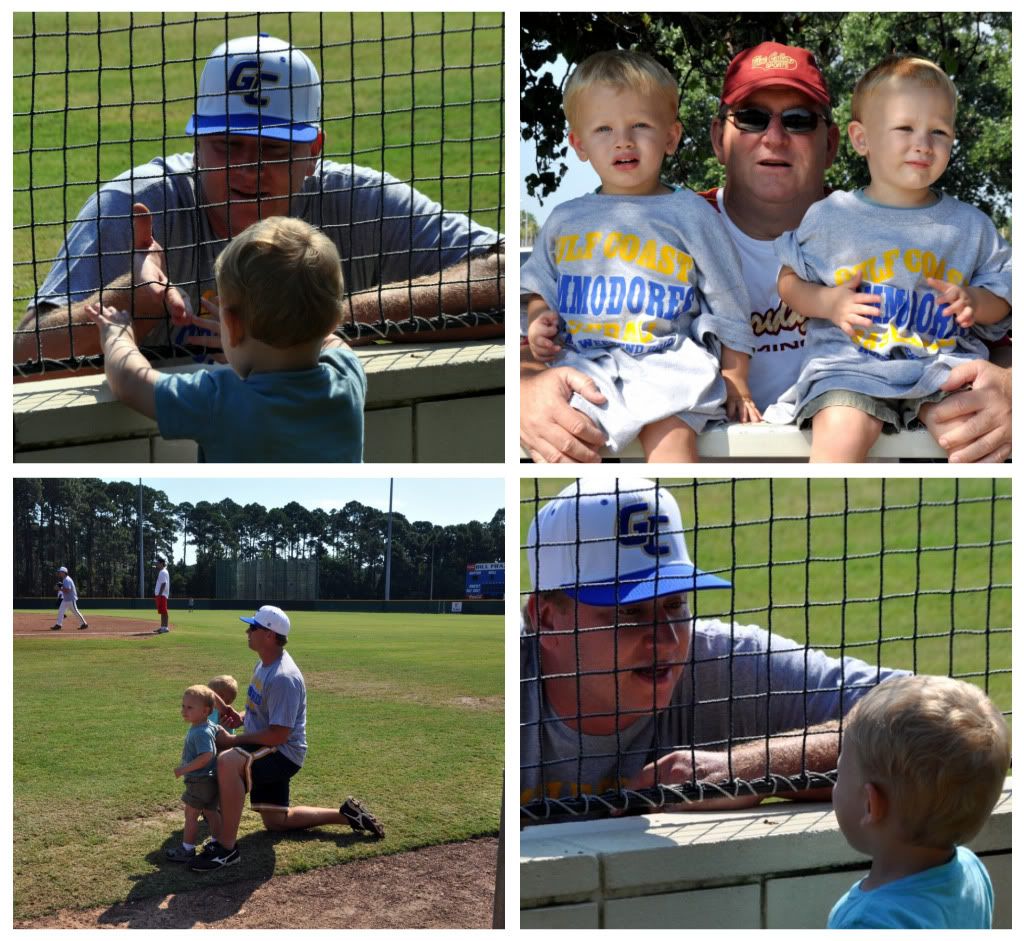 I have an incredibly bad habit of leaving my shoes all over the house. Wherever I slip them off, they land. And stay, until I put them back on. We continue to giggle as the boys explore their world around them...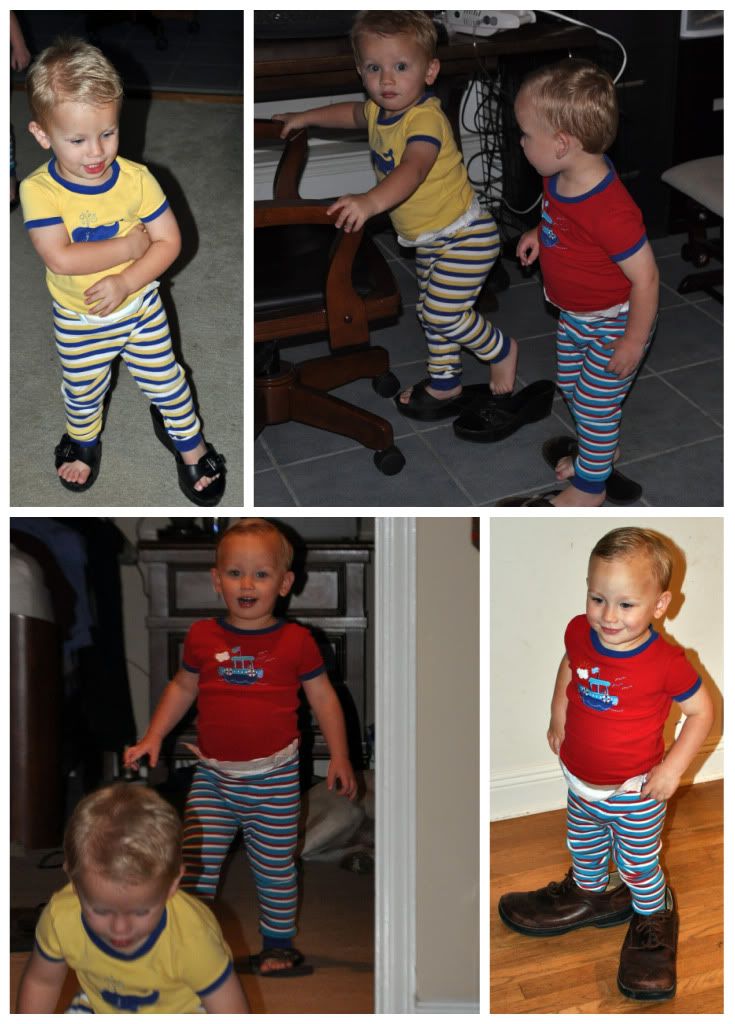 They thought they were big stuff, prancing around the house in Mommy's shoes.
If you are looking for great toys to help your little ones fine tune their fine motor skills, Melissa & Doug and Target both make GREAT wooden toys for exactly that! The bead stringing has been especially fun, watching them start by becoming easily frustrated, to
finally
almost figuring it out! I LOVE to watch my boys learn a new task and beam with happiness and pride once all of their perseverance has paid off!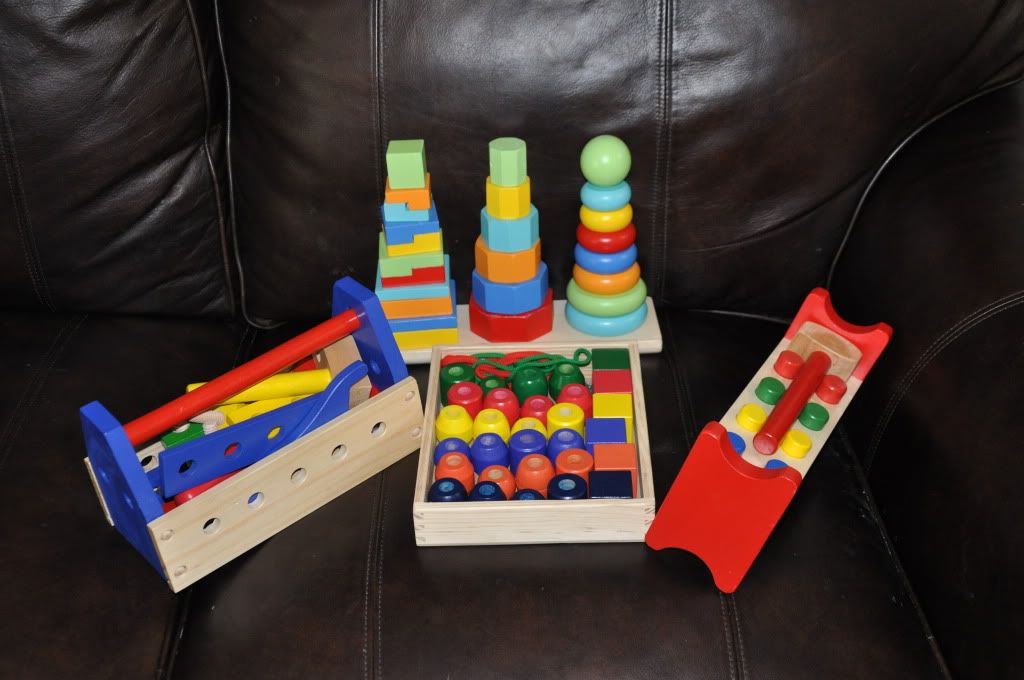 Other fun crafts we are going to get into this month...
Rolling pine cones in peanut butter, then in bird seed for an instant bird feeder!
Painting dry ziti noodles, then stringing them to make a necklace for our friends at school!
Taking model clay and pressing our handprints into it...then painting them after they dry!
Carving pumpkins, painting pumpkins and making homemade pumpkin pie and roasted pumpkin seeds!