I survived 5 days alone with 2 ACTIVE toddlers, and it even rained 2 of the days, which meant no park, stroller rides, etc...So, we found things to keep us busy.

We played with a headband for 30 minutes, at one point....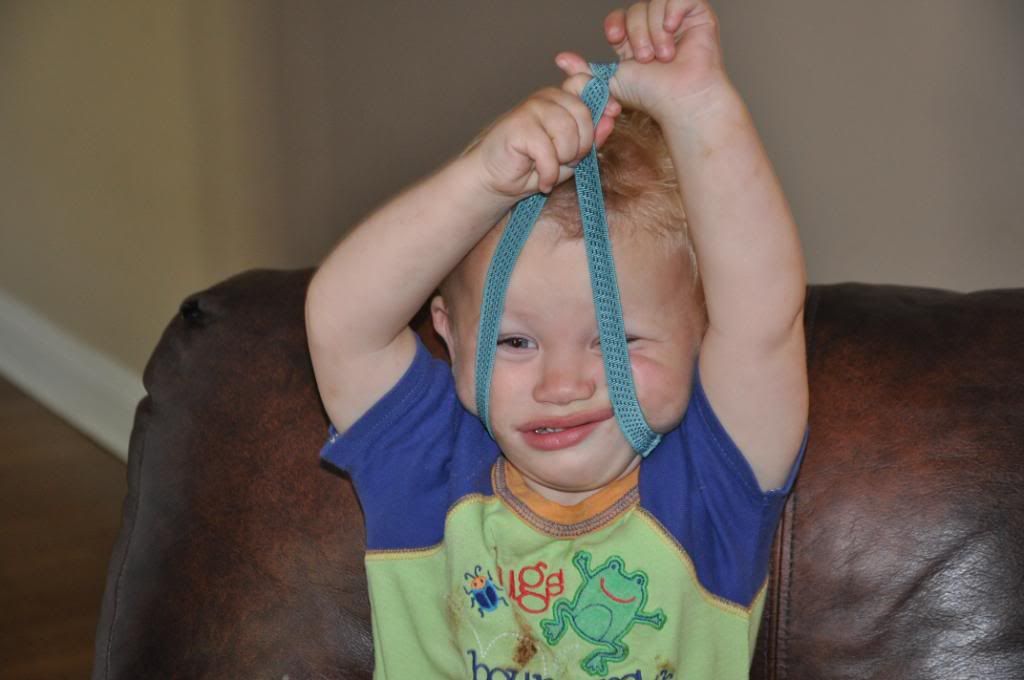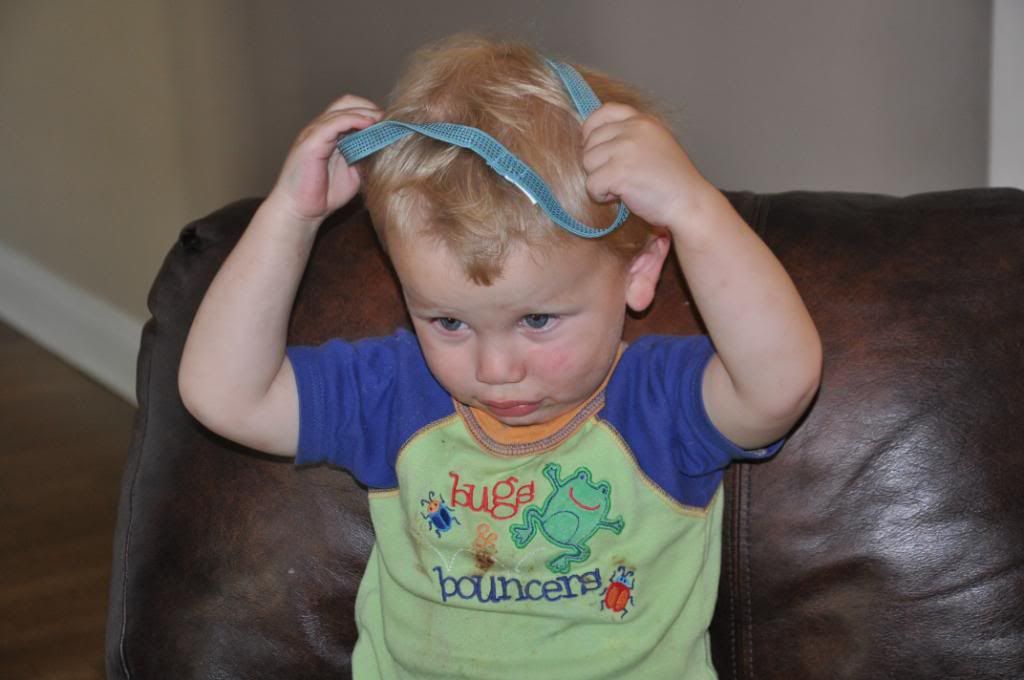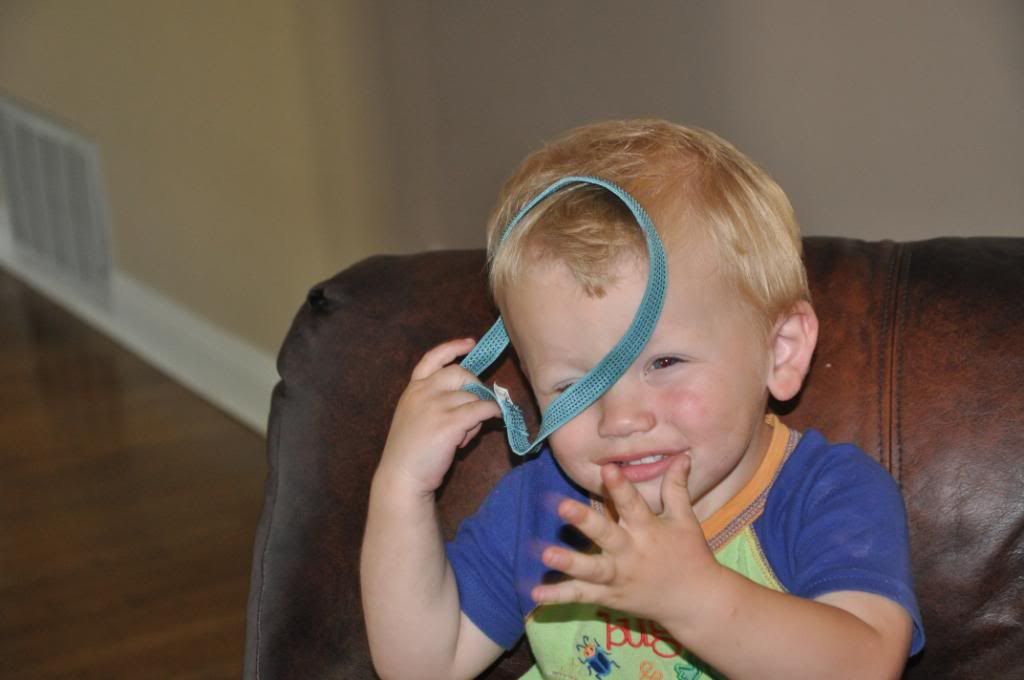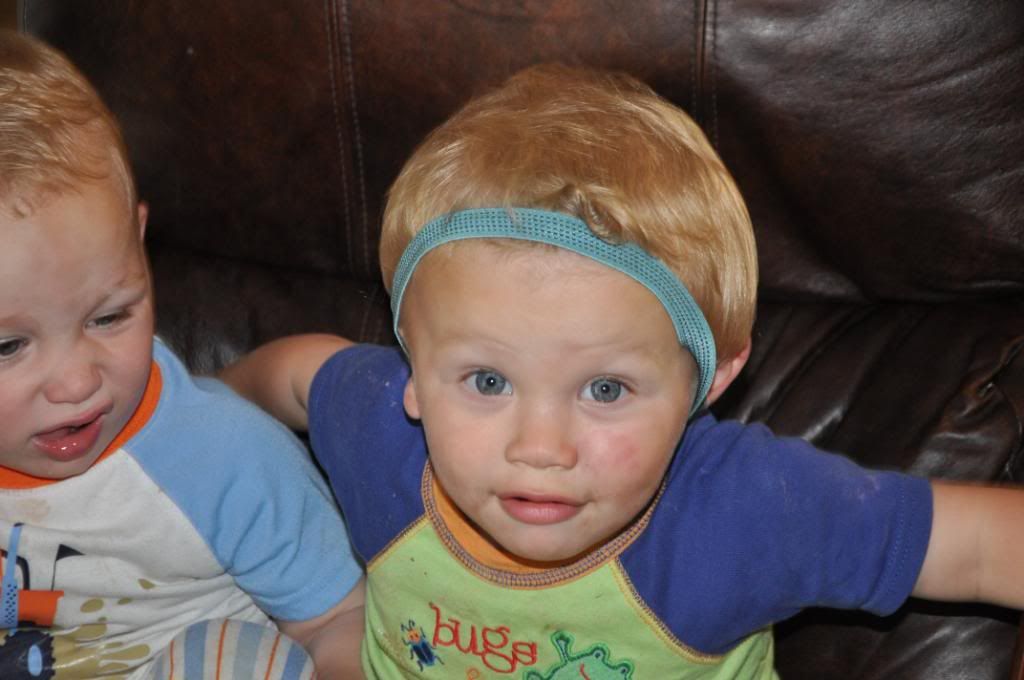 ahhh.......SUCCESS!!!!!!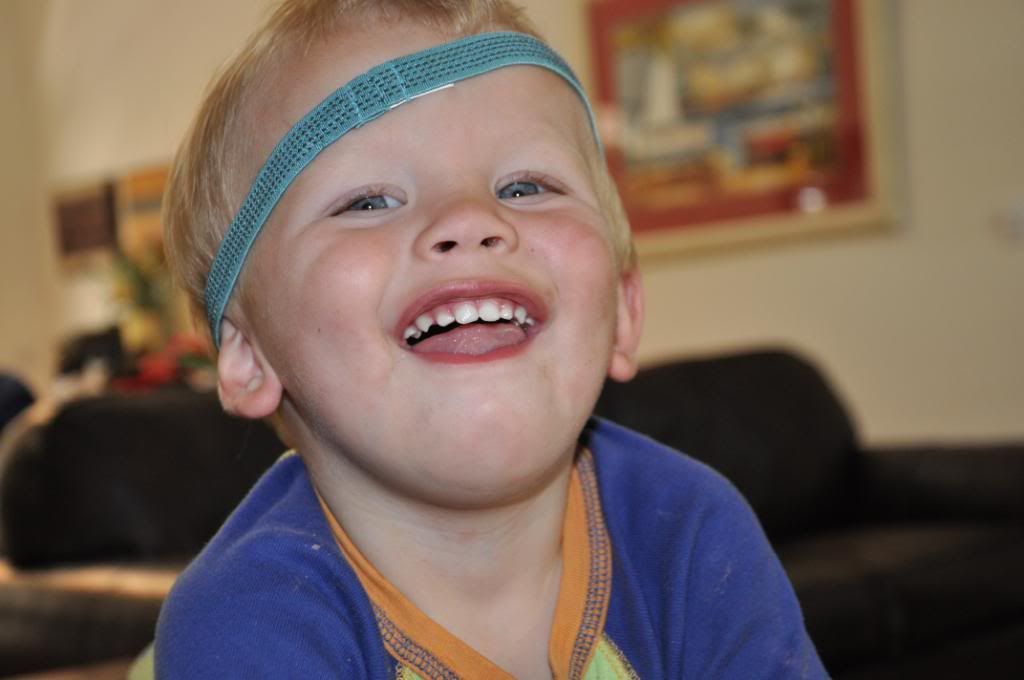 And played in the curtains........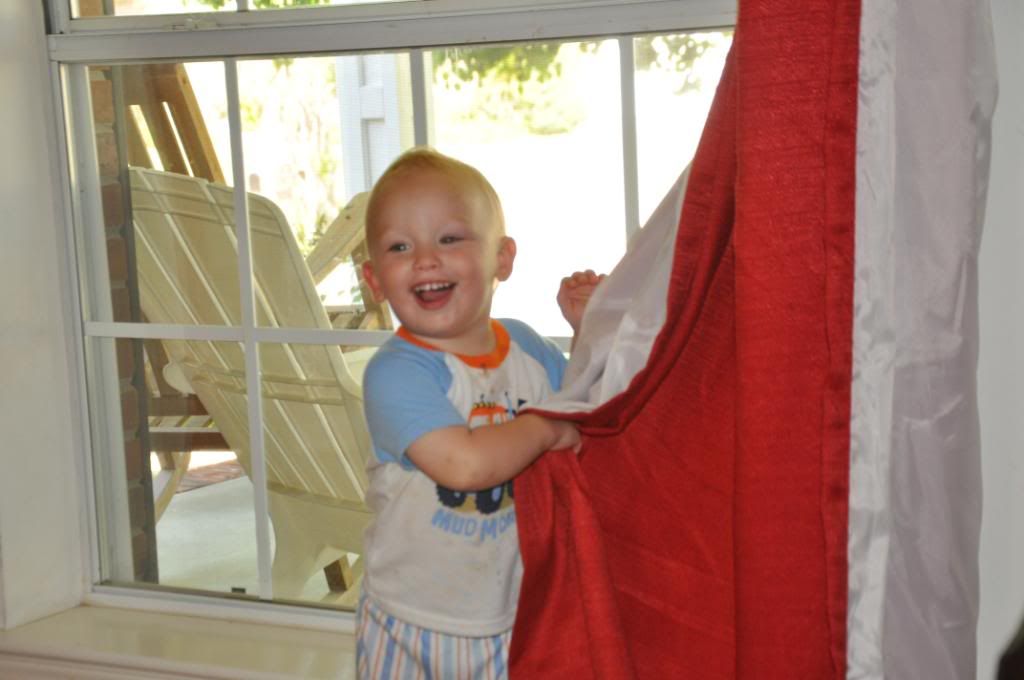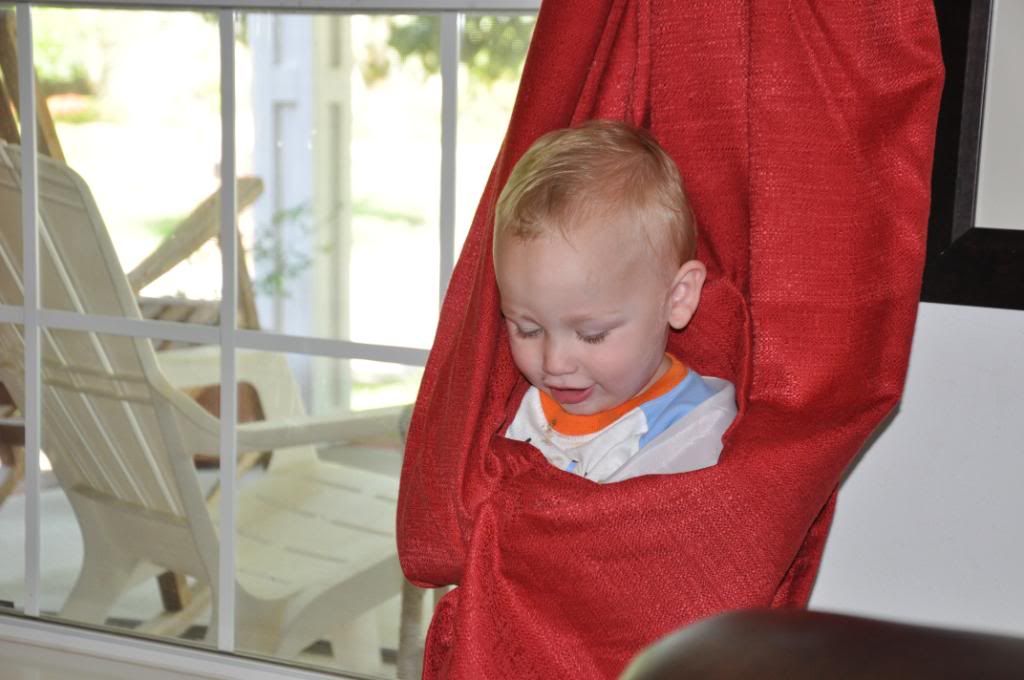 And played outside while it rained, under the safe haven of the back porch....literally, for hours and hours on end. We drew with chalk and colored with crayons and rode bikes and ate tons of snacks. Gotta love rainy days. I do!!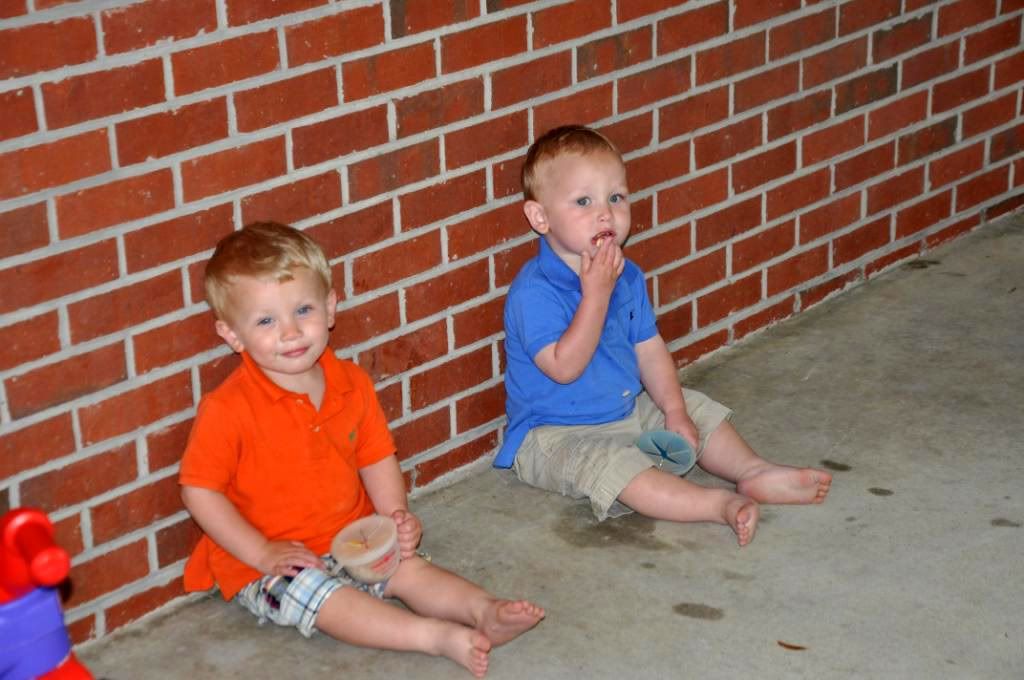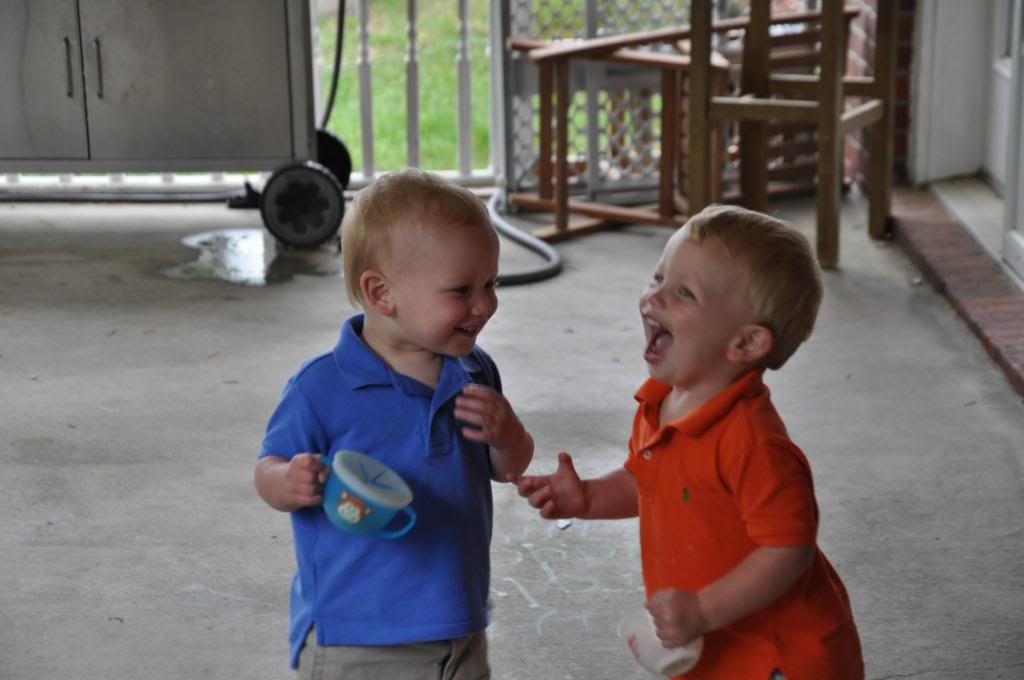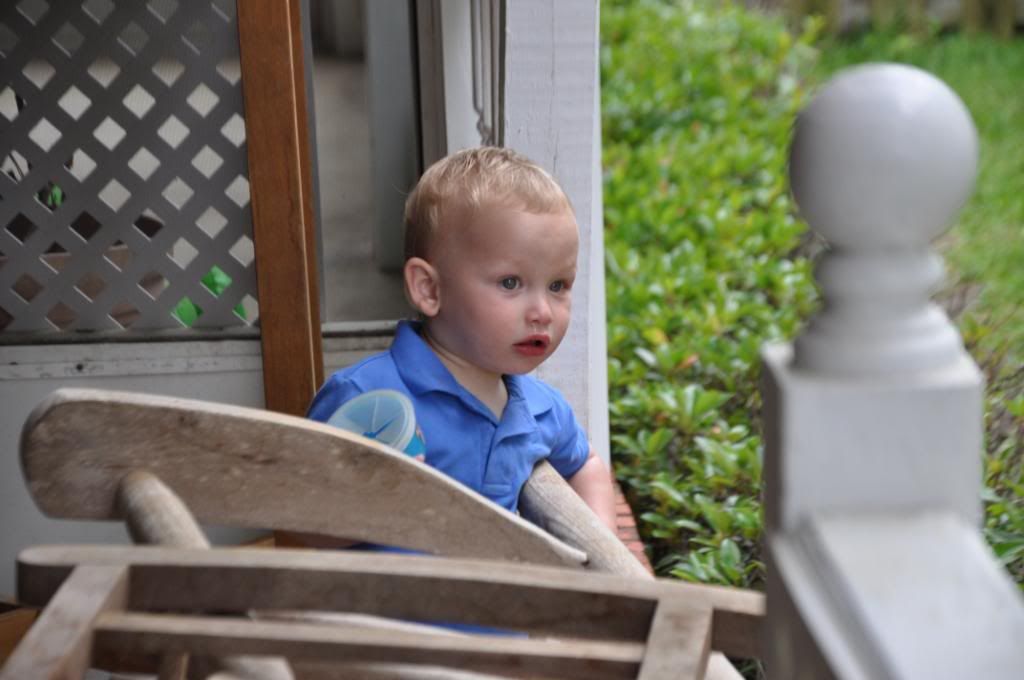 One other poop tidbit to leave you with...Brody is continuing to announce that he has pooped. I am thrilled and know this is the beginning to our adventure into potty training....Well, on Friday night, the boys were taking their bath, and I always take 1 of them out to dry him off, apply lotion, diaper, jammies, etc...This time I chose Wade and let Brody play in the bath while Wade and I did the nighttime routine, laying down right next to the bathtub. Brody looks at me, with his huge blue eyes and his captivating smile, and says, "Mommy, I poot!". (Poot=Pooped). The blood drained from my face, as he was the one still in the tub, and I said, "You mean, you have to poop?". He said, "I poot!". I ever so cautiously looked over the edge of the tub, and what do you know. He pooped.