...to the Georgia Mountains! We needed it. Looked forward to it...and enjoyed each and every second of our first family vacation as a family of 5, 7 if you include the dogs!!
The Clampett's meet the Griswold's: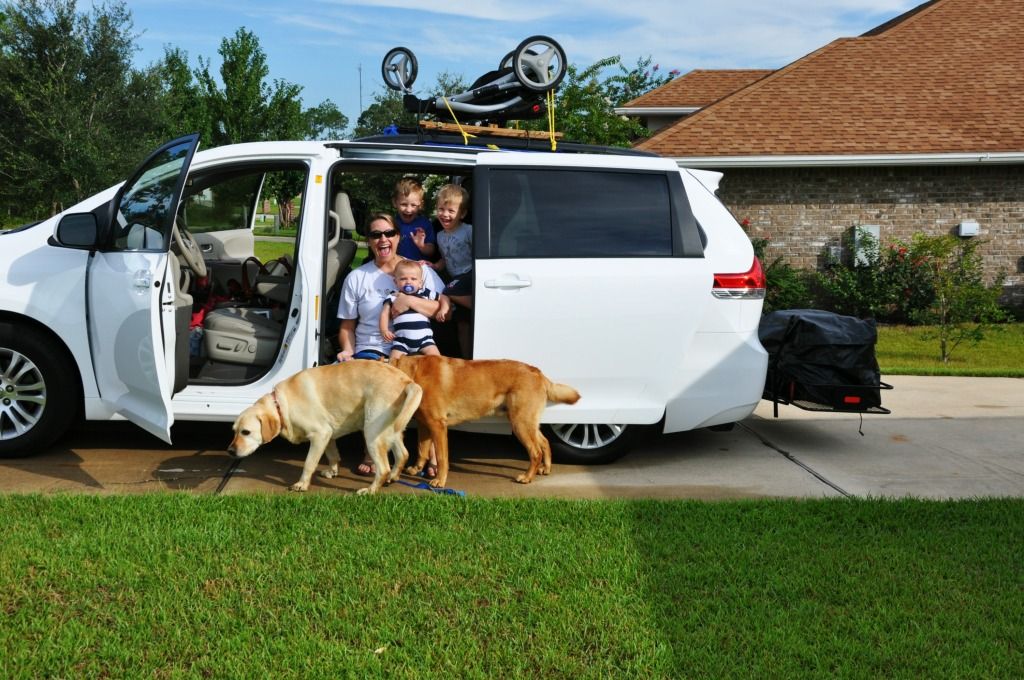 This picture happens to be the only picture I am in, from the whole trip. No, Mom, I am not kidding.......pppfftttt! I promise I was there! We counted 36 cemeteries, 19 rebel flags and about 100 churches from our start in FL, to our destination near Cleveland, GA. We know so, because this is how Todd and I stayed entertained on the 7 hour road trip with 3 kids under 4 and 2, 80lb dogs...We savored each moment, making memories along the way!
Our cabin had 4 bedrooms, a full kitchen, family room, laundry room, huge wrap around porch for the dogs and a fire pit:(Since I am only in one picture, I have decided to use it twice.)
We spent hours making rock and grass soup, fished with Daddy, enjoyed our nightly bonfires and breathed in the mountain air: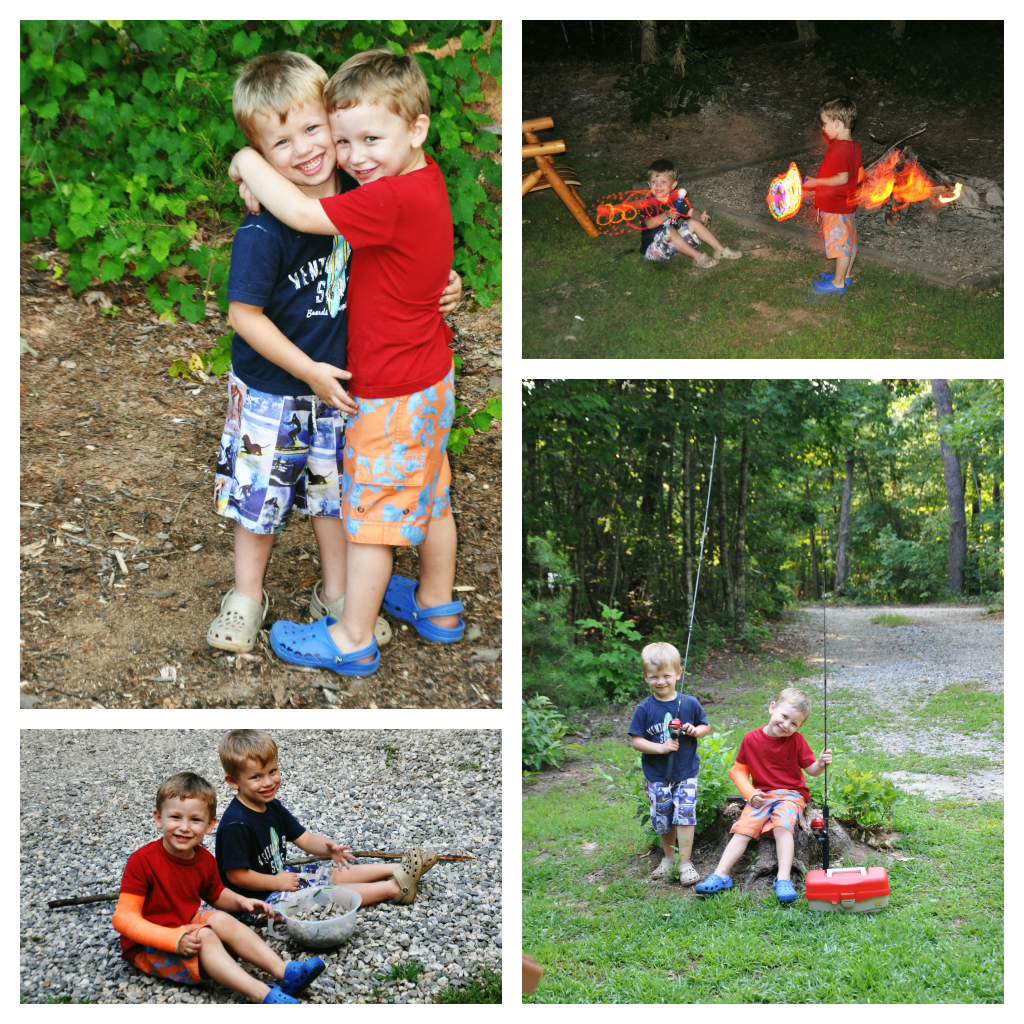 We roasted our first marshmallows and found out that we enjoyed throwing them in the fire, as opposed to eating them. Well, the roasted ones, anyways. Brody ate about 6 before we realized it and took the bag away!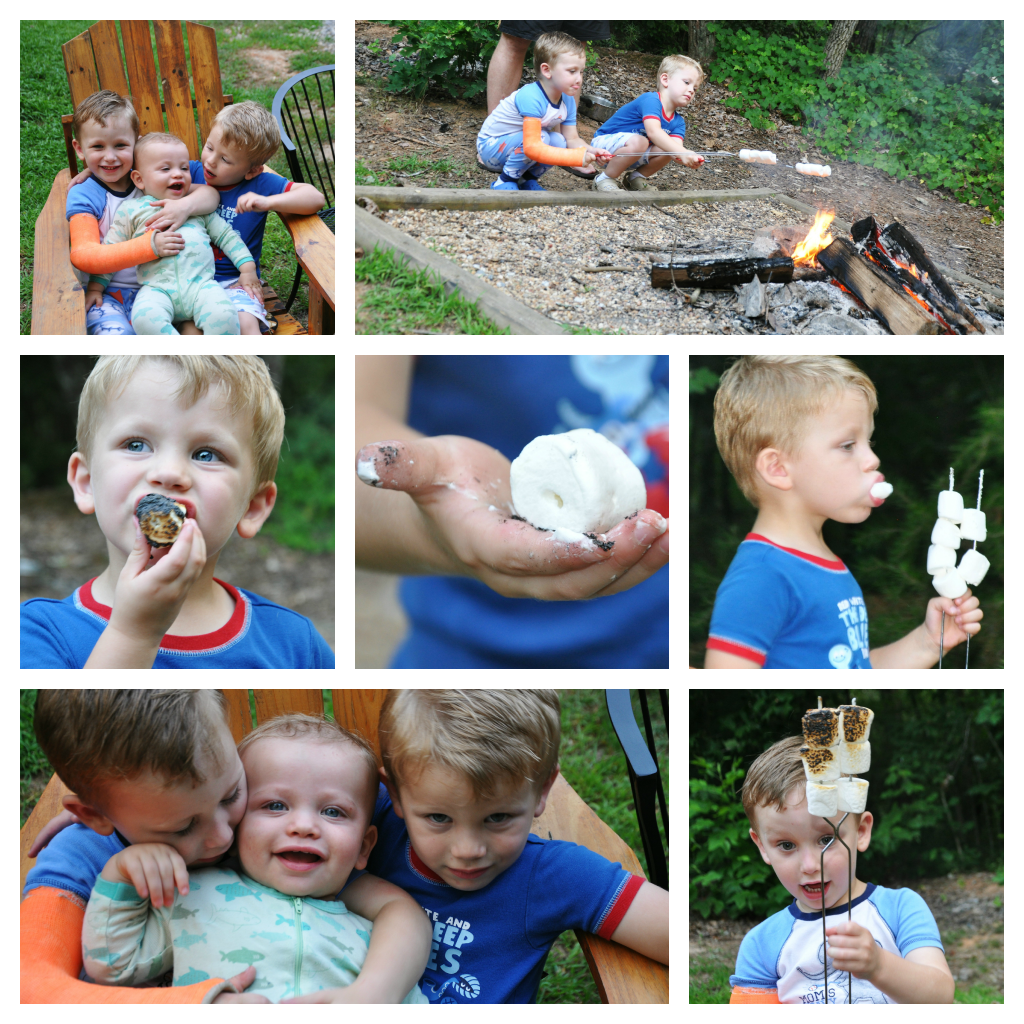 We explored Clarkesville, visited the
North 40 Lodge
to quickly catch up with the Blackburn's and were awed by the beautiful Soque River...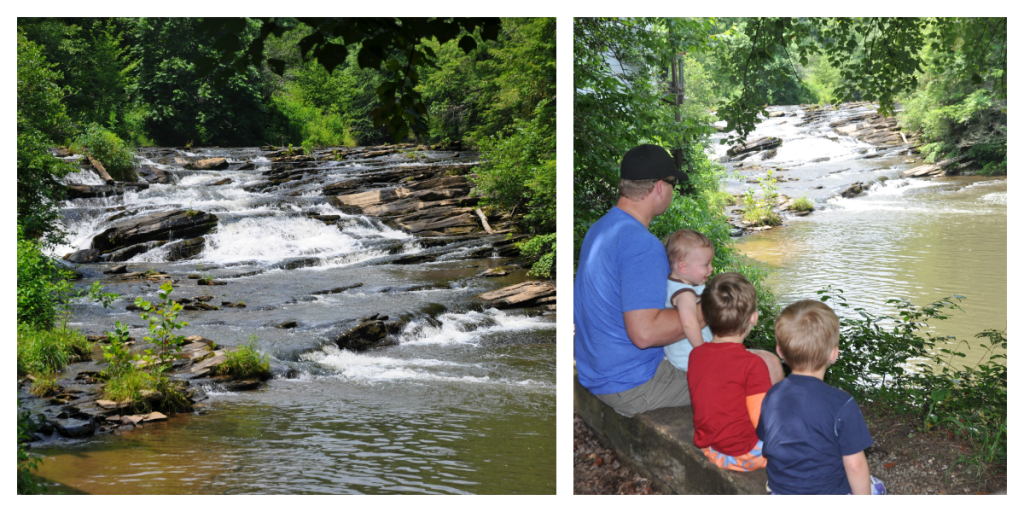 As well as the Chattahoochee River:

We ventured down to Atlanta and spent the day at the
Georgia Aqurarium
. The boys loved the whale sharks and the huge grouper!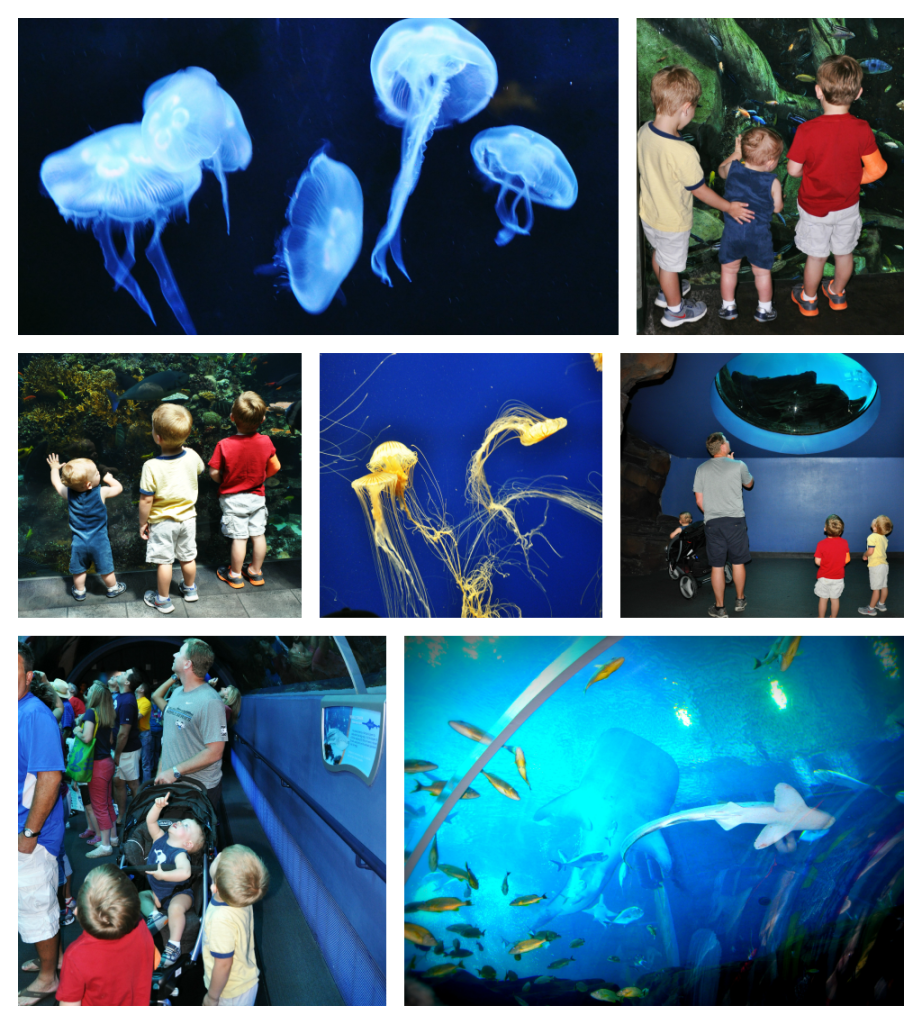 And, last but not least, we saw
Goats on the Roof
while eating ice cream!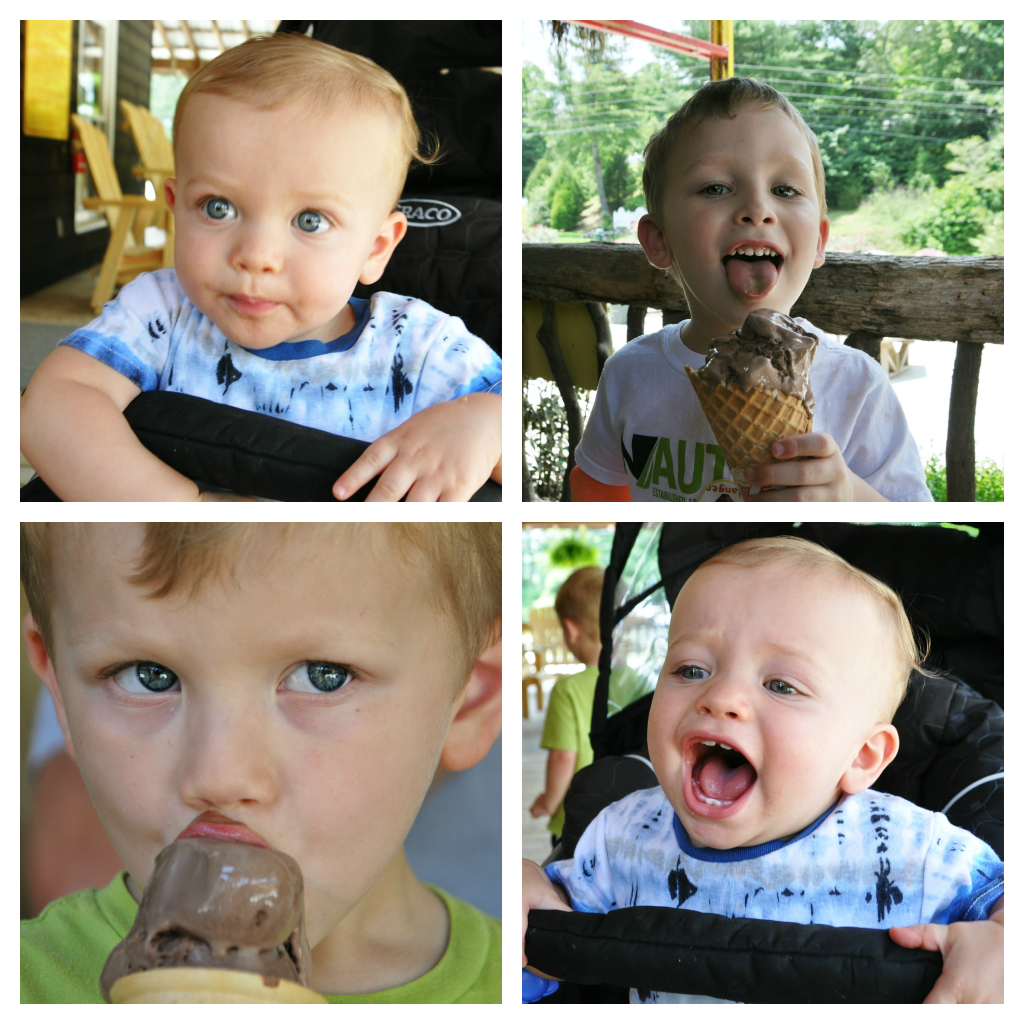 Thank you Georgia for spoiling our family! See you next year!