We celebrated the Daddy all day on Sunday...the boys really have no idea just yet, how lucky they are to have Todd as their Dad!!!!!
Started off with a birthday party, where the weather and water were GORGEOUS!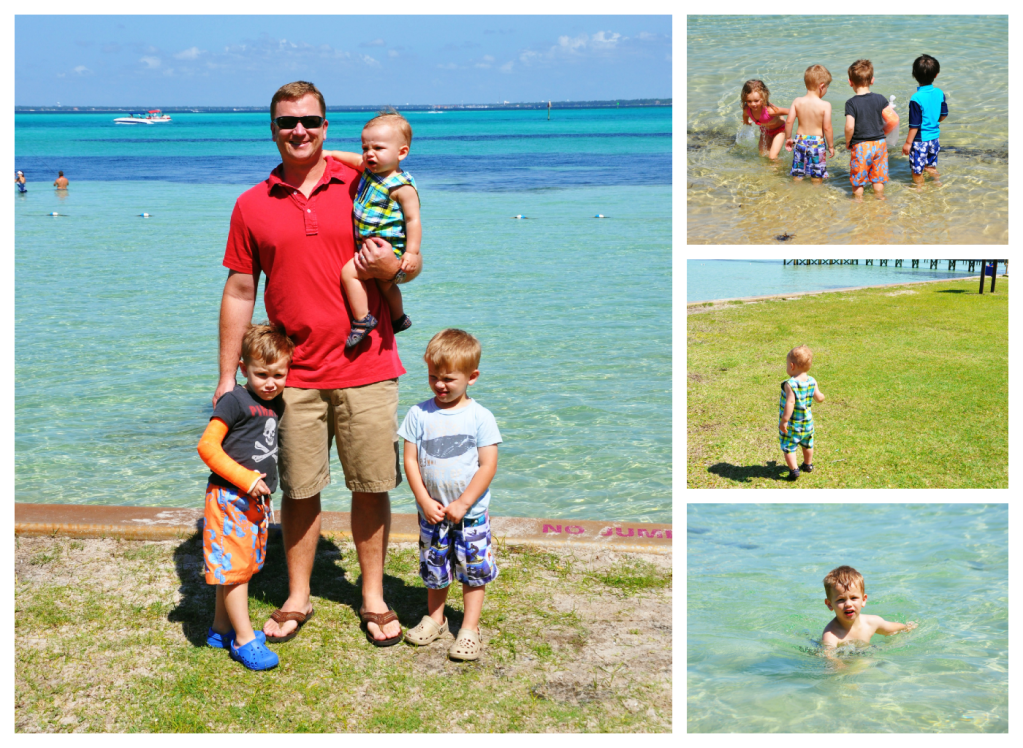 While Brody and Jack played in the water...Wade got some 1-on-1 time with Daddy...and he caught a fish!
We continued on in the afternoon with shuckin' oysters and cold beer on the back porch, a visit from Nana and Gator, a nap for Todd and fresh Ahi tuna tuna for dinner!