Friday Night, 9/27,
Soccer Game #2, Dolphins 2-0
:
Sweet Jesus...Wade finally threw his fears to way side and scored 3 goals!!! He took ahold of the ball and ran. Little dude was on fire...and so proud.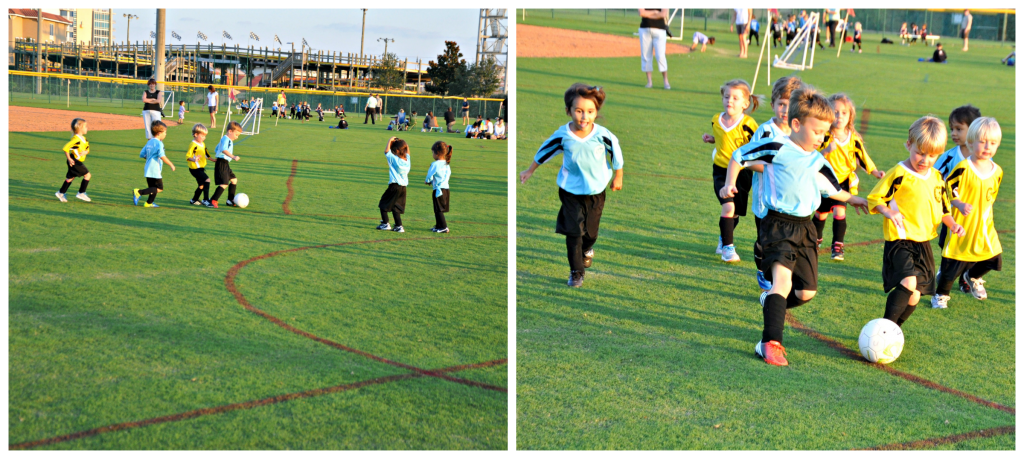 And B-man gave it all he had, smiling the enitire time, jumping for joy when he scored his goal! He is relentless and loves the game!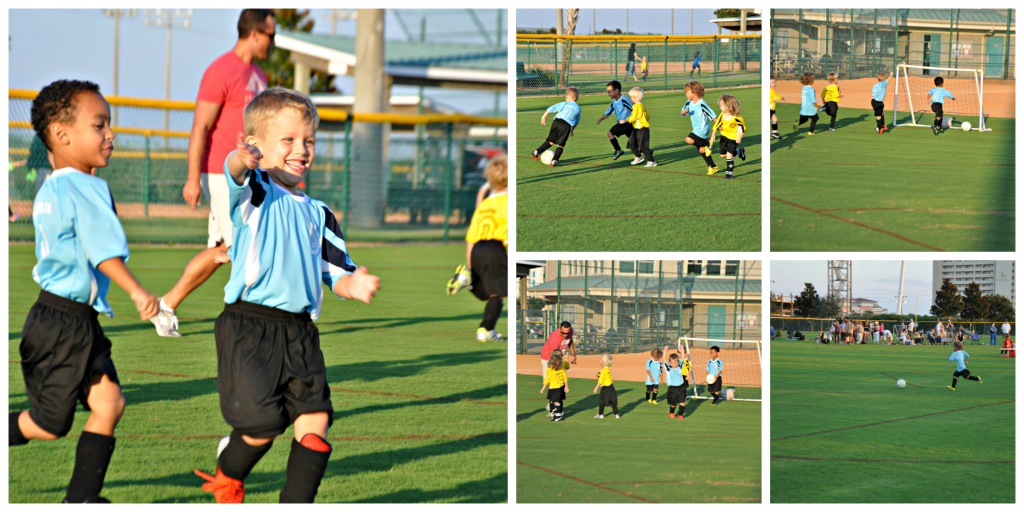 I am incredibly grateful for their little team, allowing Jack to sit with them on the sidelines and "participate" in end of game talks with Coach Dave. Coach Dave encourages him to be involved as much as possible...be still my heart...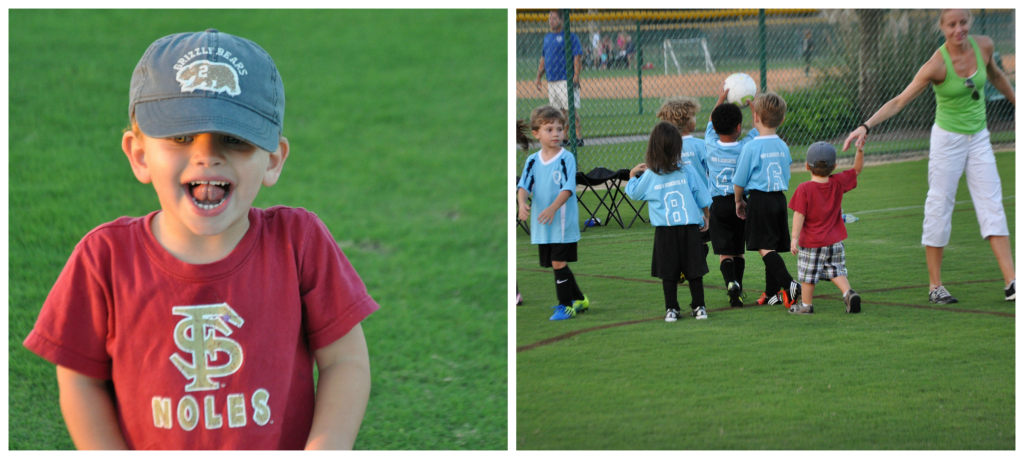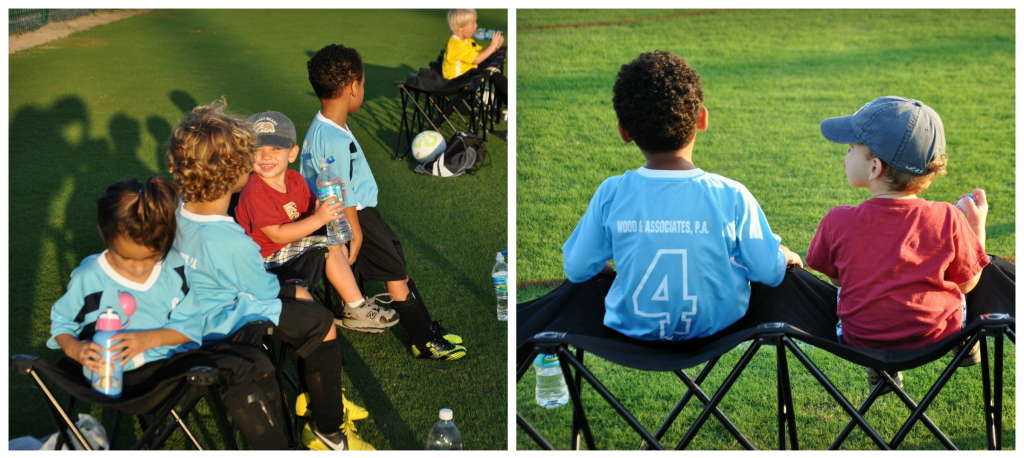 Cheering section, mid-game action and snuggles from Nanny and Gator...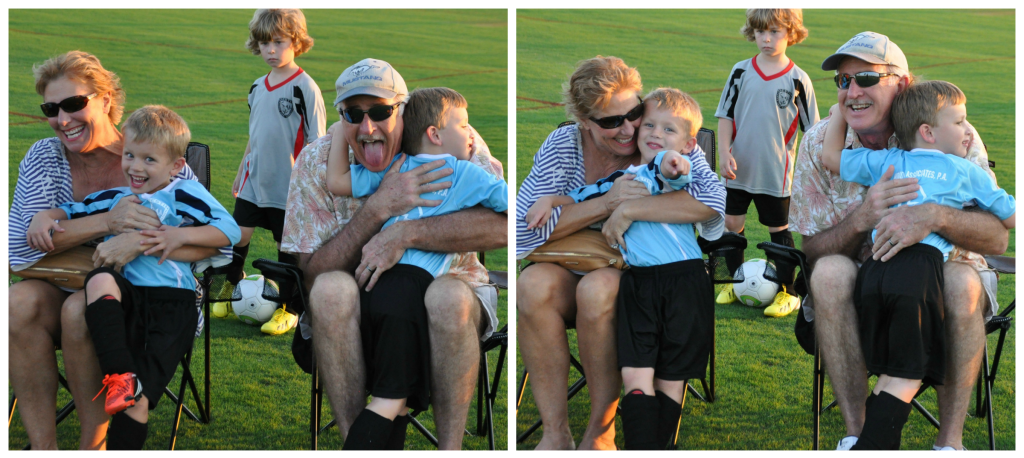 Saturday morning parktime with Nanny: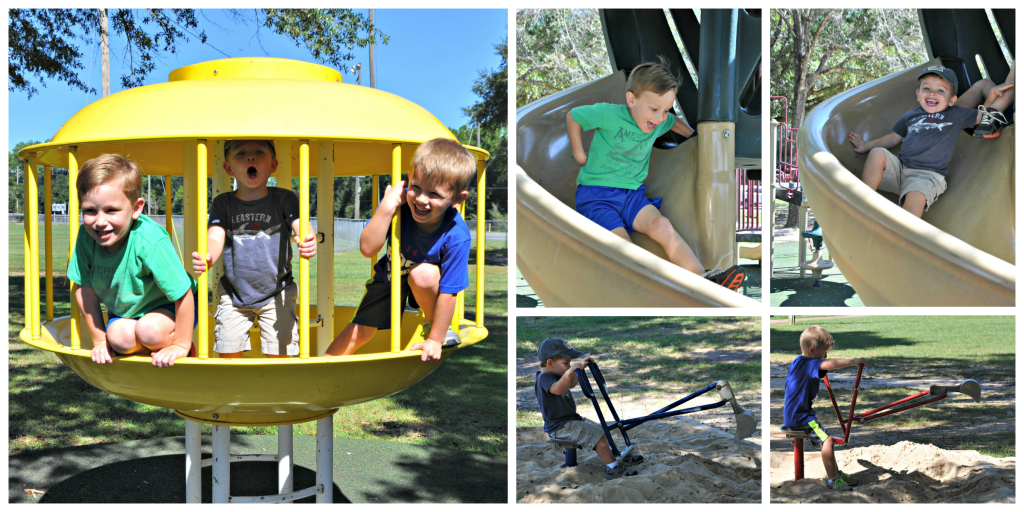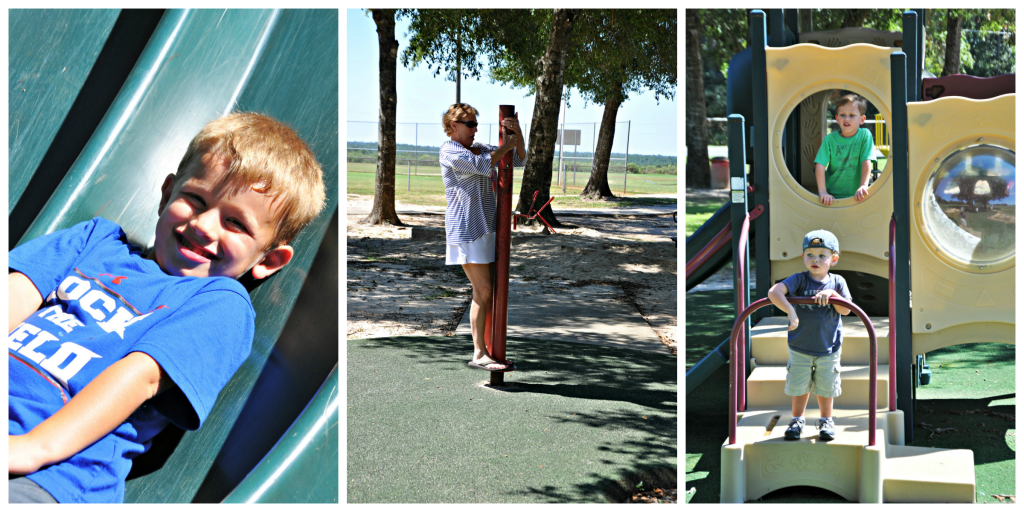 Little worm caught everyones eye!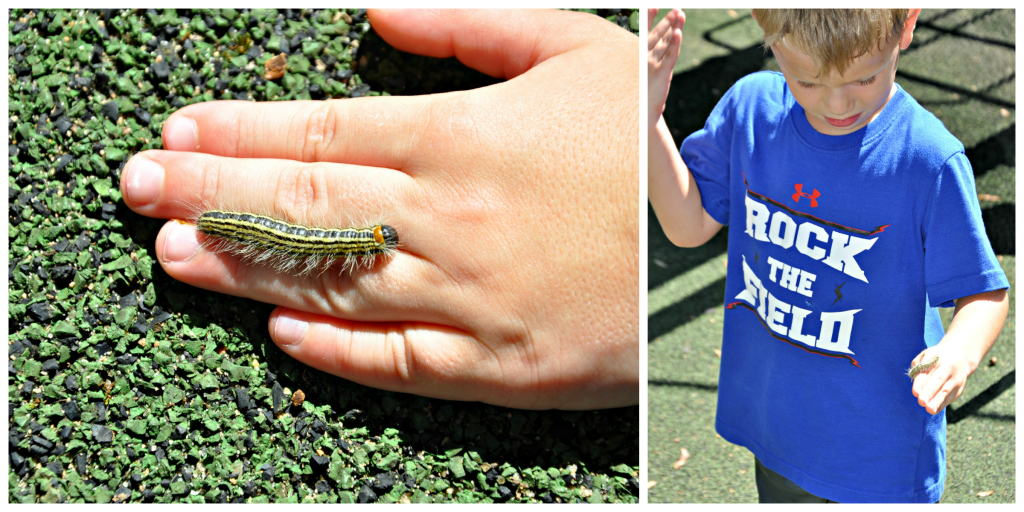 Saturday Afternoon:
After a quick bite to eat, we headed to Anthony's 4th birthday party! Anthony is a little friend from school...they had a blast in the bounce house...and took turns swinging at a pinata!
Waiting very patiently...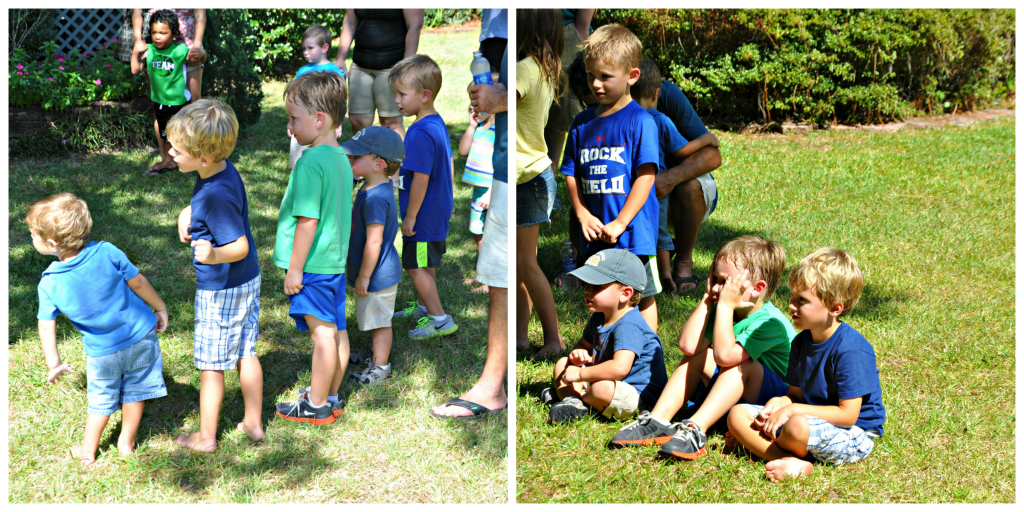 Brody!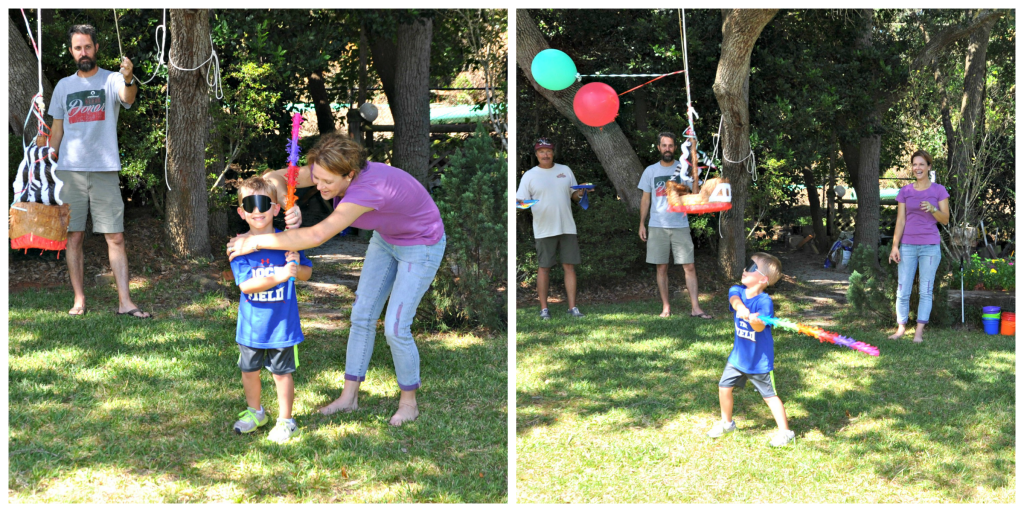 Wade!
Anthony, Jack and Sean!

Sunday Morning:
We headed to our old stomping grounds and played at the Shalimar Park...
What a difference 2 1/2 years makes!!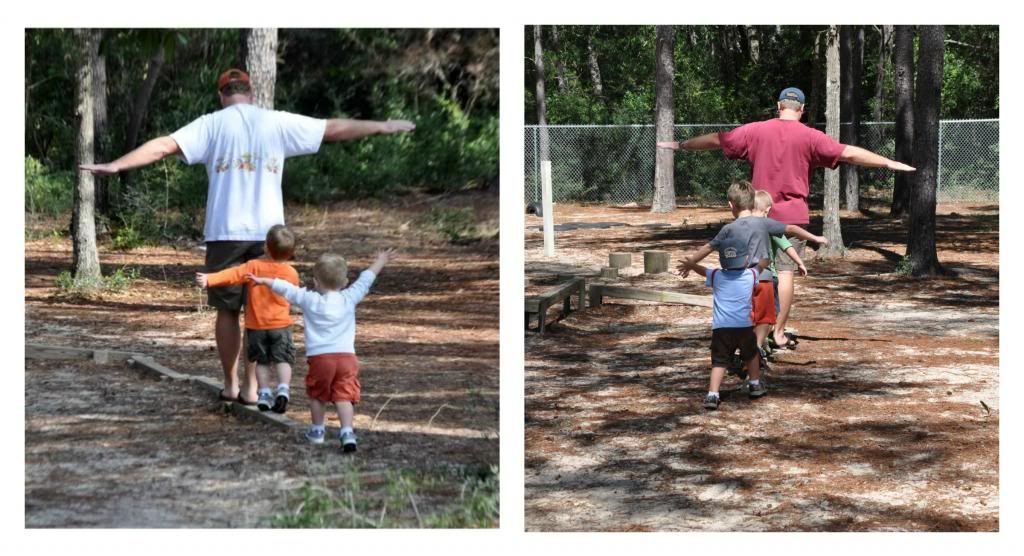 Sweet Boys...

This past weekend...
We were all prepared to be stuck inside all weekend from Tropical Storm/Hurricane Karen...that only brought us rain on Sunday!! The storm ended up hunkering down in the Gulf...which can make the storm fall apart or gain strength. Thank goodness it fell apart and we were able to just continue on...

We took Jack to his first movie with The Wood Family(Jack lasted about 45 minutes into the movie, and then he had enough. I didn't mind...we walked around the Common's, watched the fish at Bass Pro and ran in and out of stores, dodging the rain storms) and I captured a sweet moment: an after bath, impromtu, nighttime prayer pic :)
We did arts and crafts, played with blocks, legos, made forts and watched movies...enjoyed family time!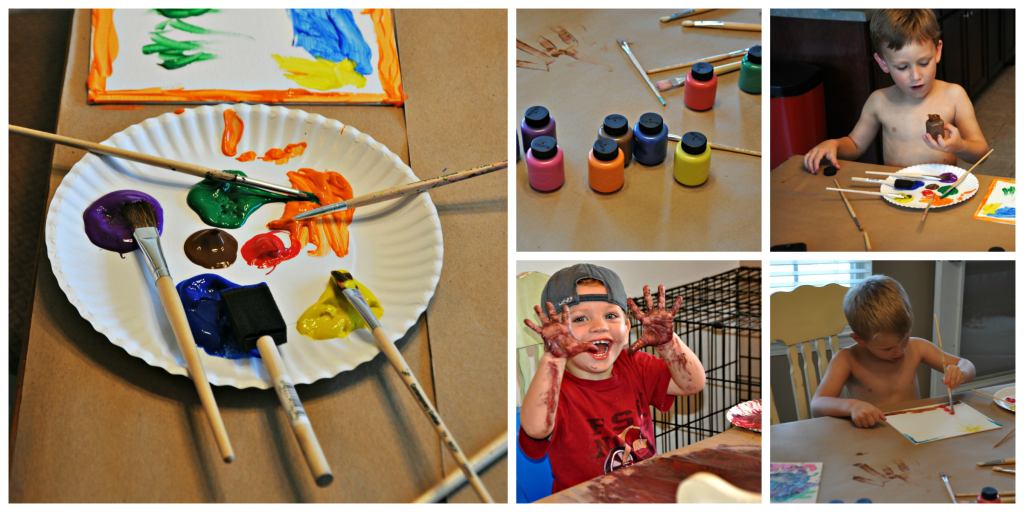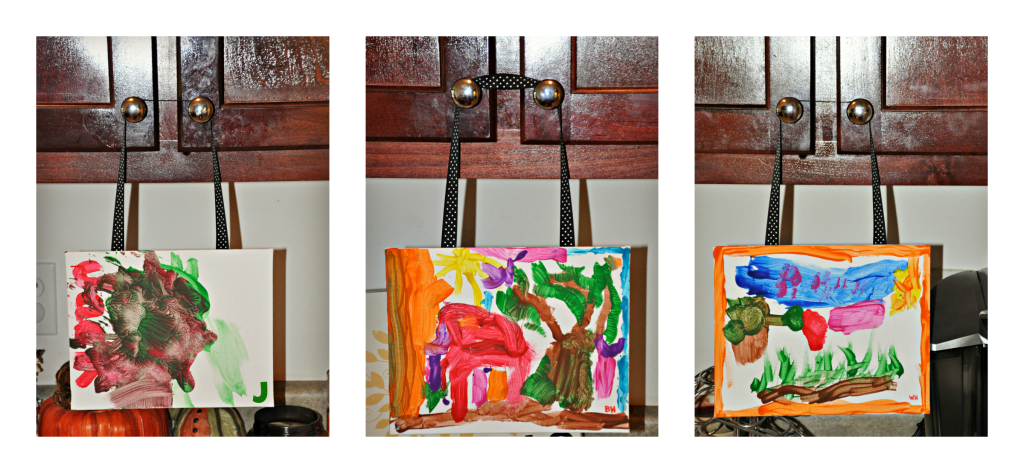 And one last pic of these two stinkers from practice Tuesday night...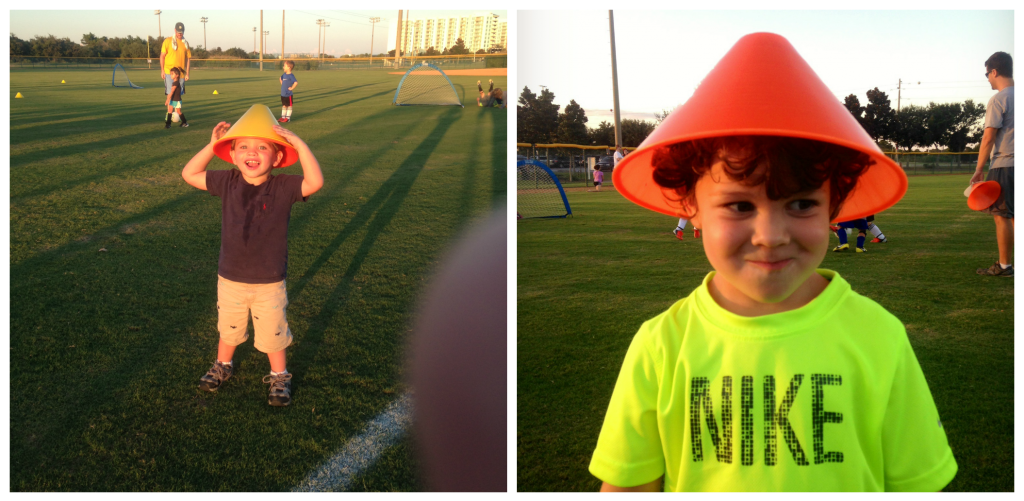 Happy Weekend!!