Wow. I just printed out the entire last year of my little monkey's lives. Wow. Am I ever happy and forever joyous that I documented each and every little detail...memories that have already faded, brought tears streaming down my cheek, as I paused and giggled and pointed and watched in awe as my little babies grew into toddlers. Thank God I recorded it all! Talk about a minute by minute "baby book"! I have had people comment to me on various occasions..."How do you find the time?". Well, I technically DO NOT HAVE THE TIME. Trust me. But I make the time and I am incredibly grateful that I have...

To love a child is something that one cannot comprehend until you are chosen to be a parent. Before I was a mom, I'd heard of maternal love, that a mom feels for her babe. I'd heard of it, but I really had no idea of the significance that it would have on my life. Happy 2nd birthday to the boys who have changed my everything: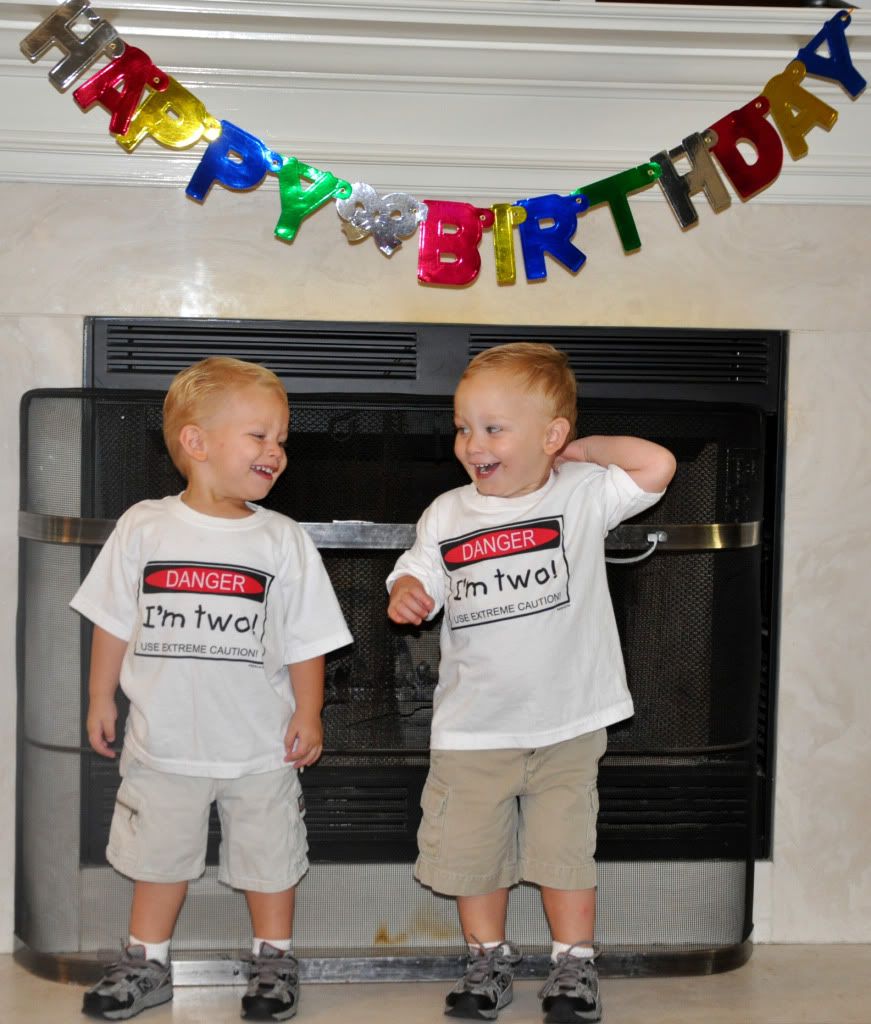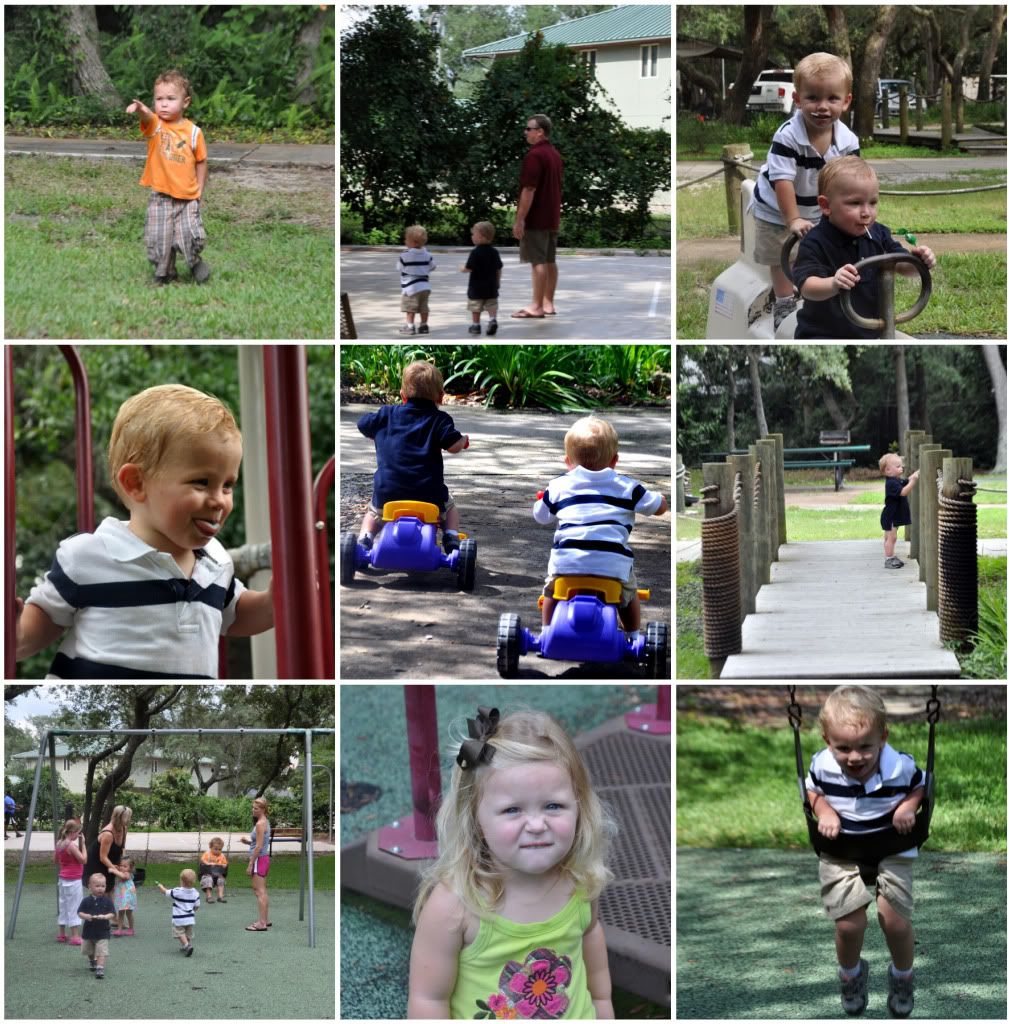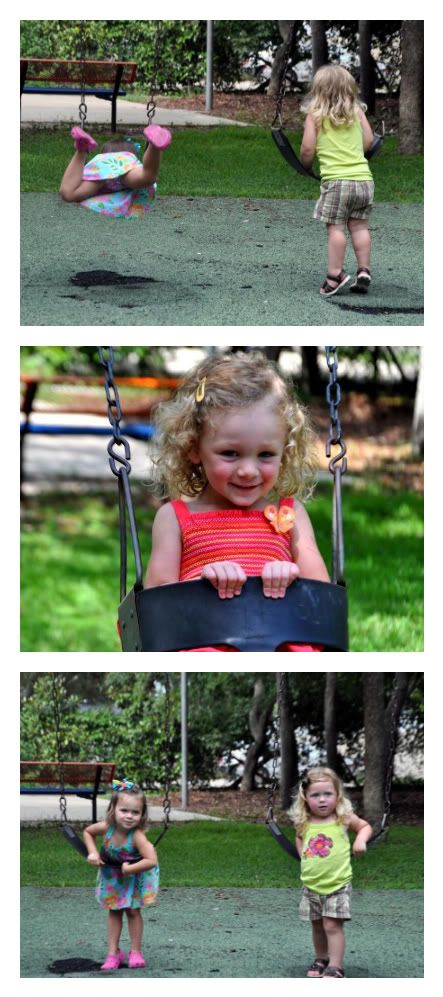 Their birthday cake was actually cupcakes, made to look like a cake...a great idea for outside parties, as we needed no knife to separate the pieces...you just peel apart and away ya go! The entire party was drenched in sweat after about, oh, maybe 1 minute of stepping out of their air conditioned cars. Nothing like an outdoor birthday party, in the middle of August, at 3pm, at a park with no pool or place to cool you off. Ended up being my awesome idea...but trust me, the kiddos had a blast and that is all that counts in the end.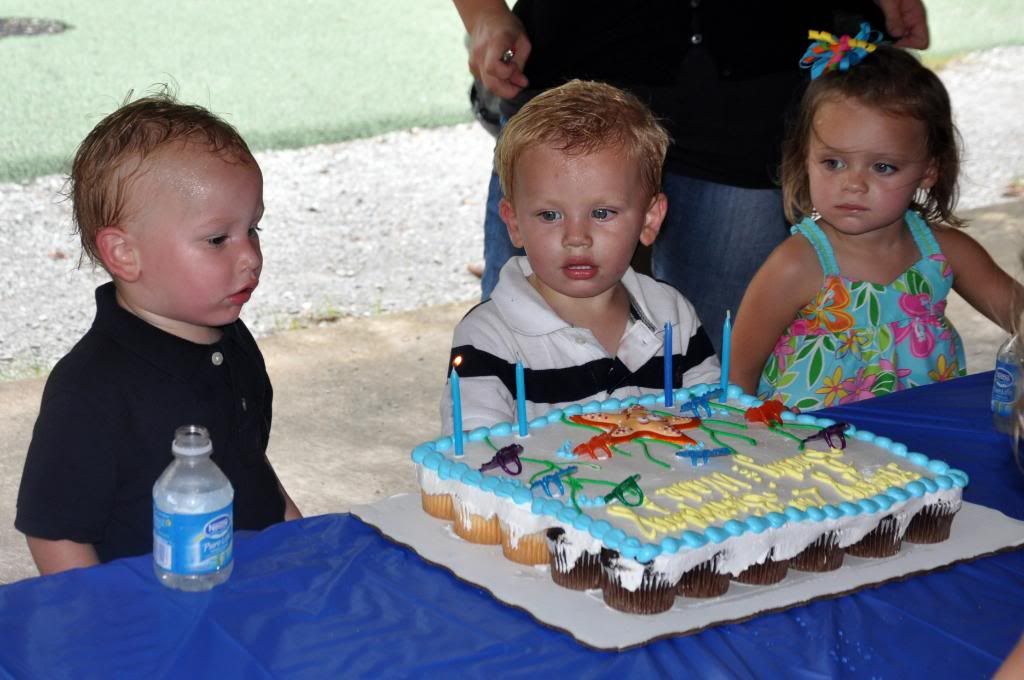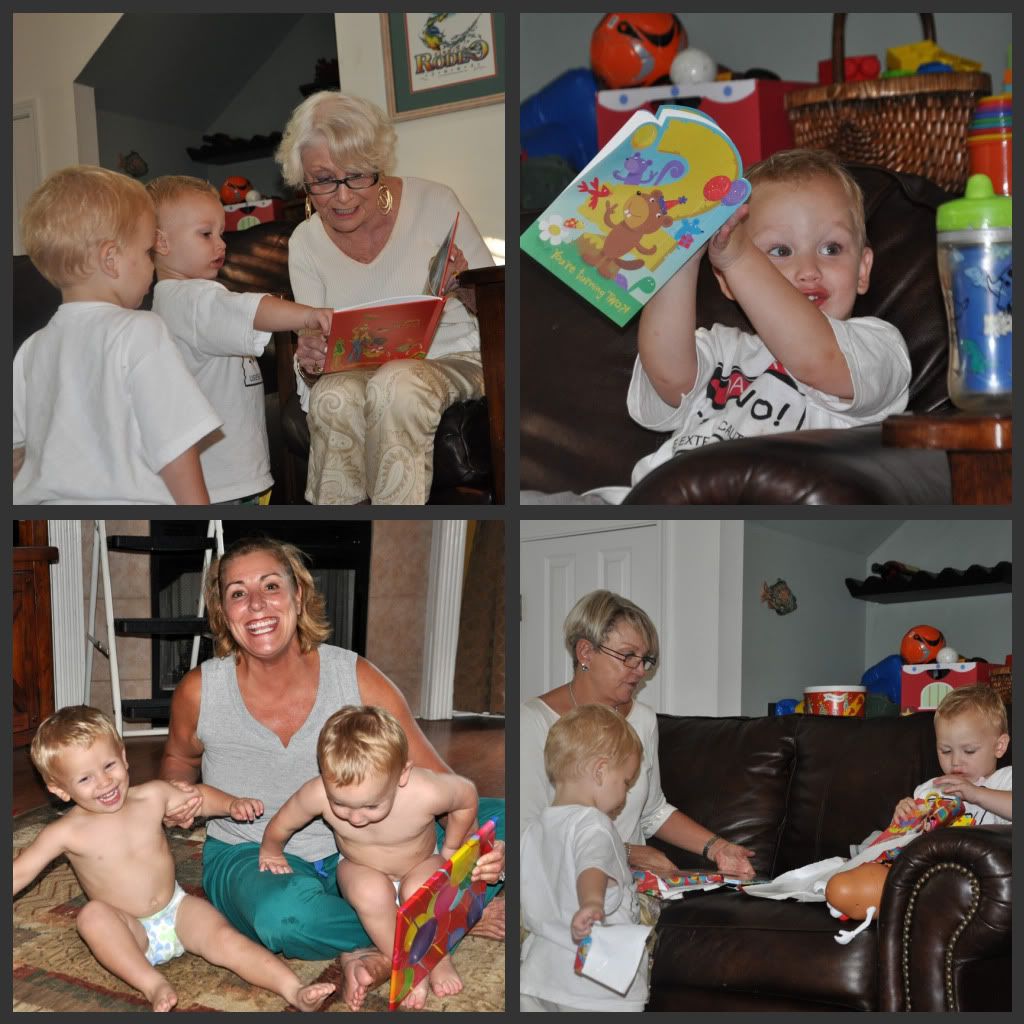 Thank you to all of our family that traveled to celebrate with us and to all of our local family and friends who helped make our party special!

The Tallahassee Harrell's were not able to make the party weekend as a complete family, so we opted on waiting until this past weekend to get together! I think these pictures speak volumes at how much fun the 3 Harrell cousins had together...and let me just say, they are ALL BOY. Tons of rough housing and jumping and trucks and cars...throwing and chasing and splashing and screeching...we had a blast! Grammie even decided to hop on over and partake in the craziness!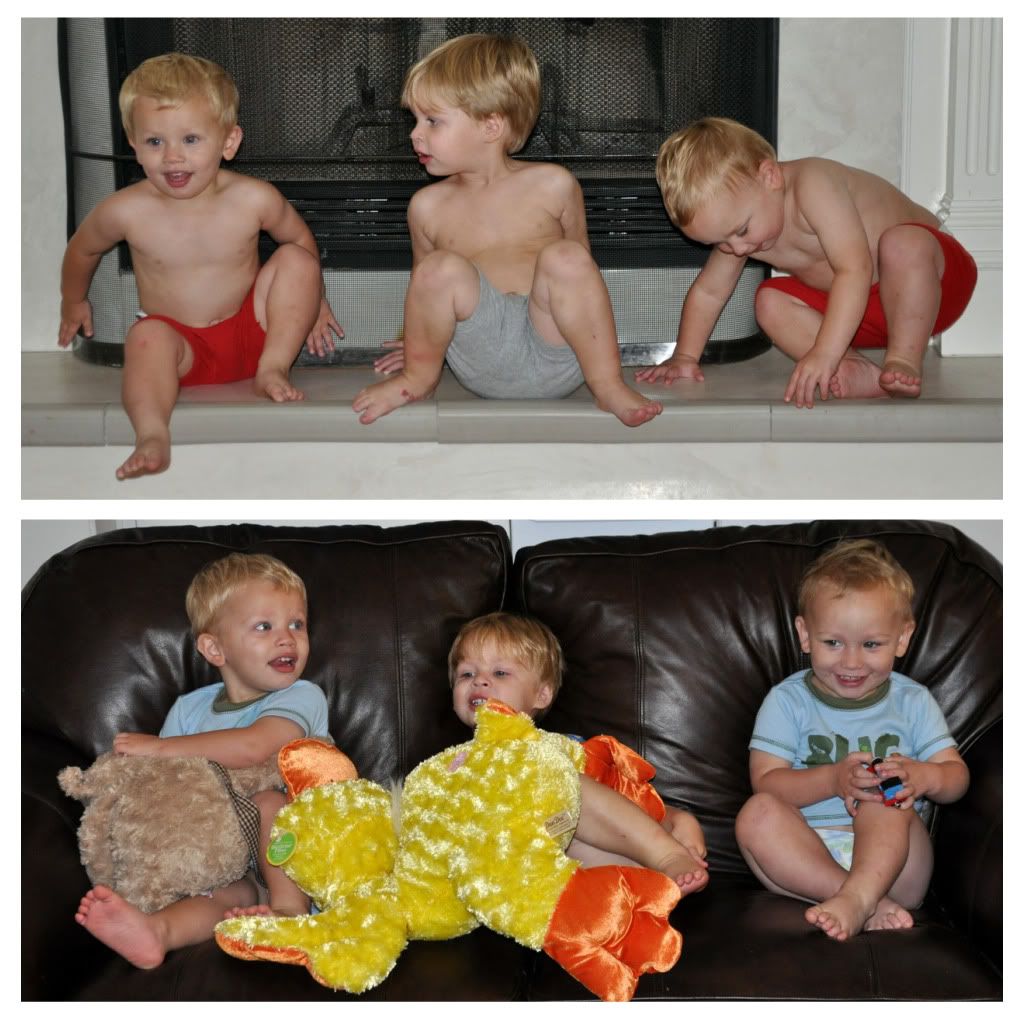 One of the highlights from the weekend was jumping off of the fireplace. Over and over and over again!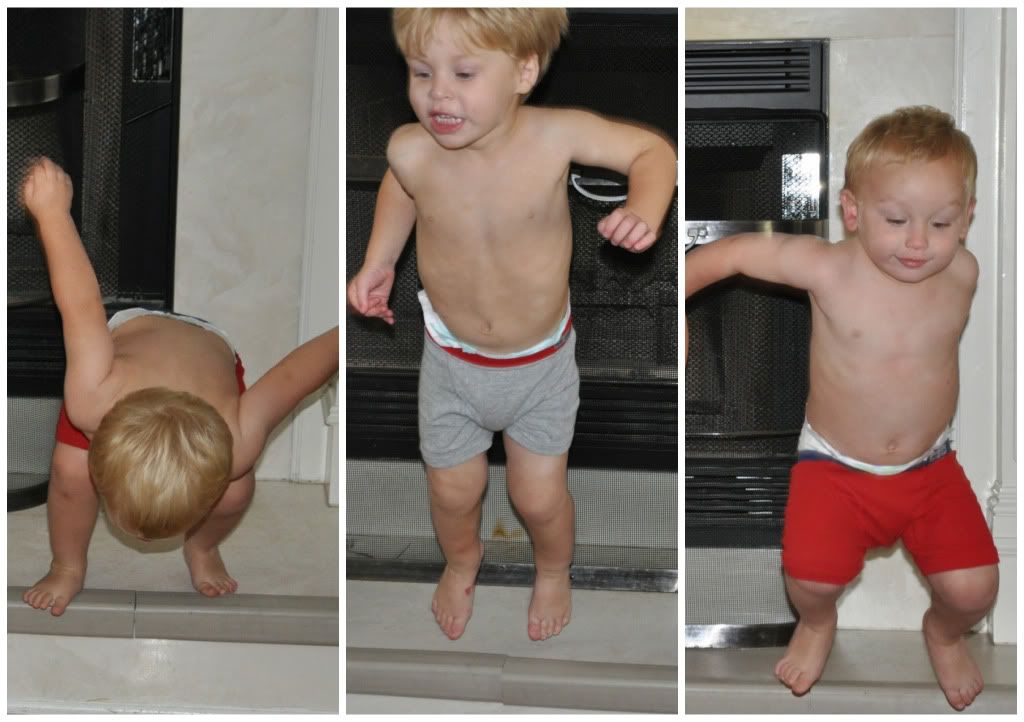 This video "kind of"depicts the pandemonium that took place on the fireplace, sporting their new boxer briefs, over their diapers, of course:


And Caden fell in love with Miller and Buckley. Since he has been old enough to really understand, he has a small pomeranian named Riley and a new puppy named Britain. I think he loved the fact that Mill and Buck weigh 85lbs and he was able to snuggle up with them. All 3 boys took full advantage of Miller's willingness to just lay there and take it. (Such a lab!) You can definitely tell these 3 cuties share a common gene: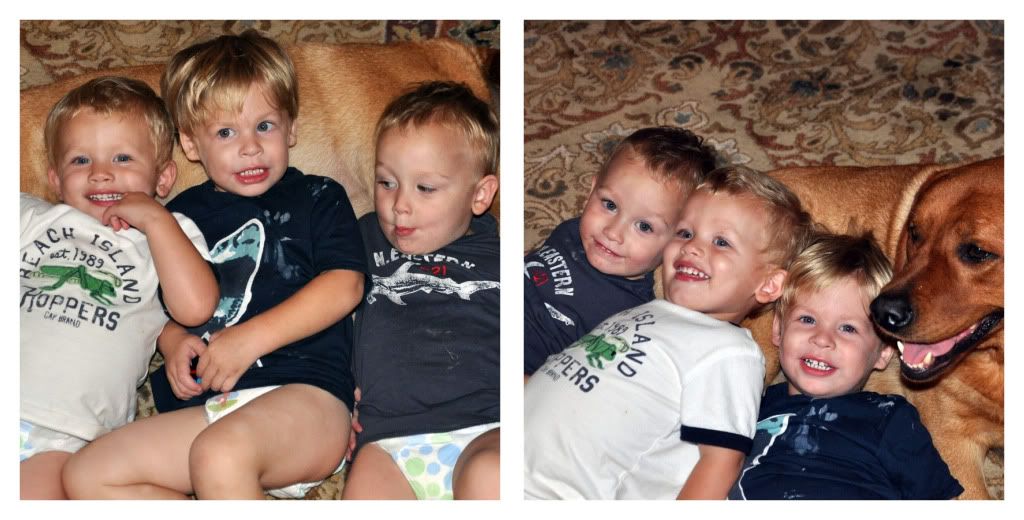 We miss you guys already...when are we going to do it again??
The boys not only celebrated their birthday this month, but also their teacher, Mrs. Kim's birthday! They had a blast making her a card...filling it to the brim with stickers and markers and crayons and colored pencils. Kim let me know that they were thrilled to show her their creation and they were beaming with pride as she opened them up. (Somehow, Playdoh always seems to make its appearance...) Check out how the B-man chooses his left hand more frequently than his right and how Crazy Wade loves to pile and store and hoard everything he can get his little hands on. Oh, and check out the beard Brody plastered his face with!!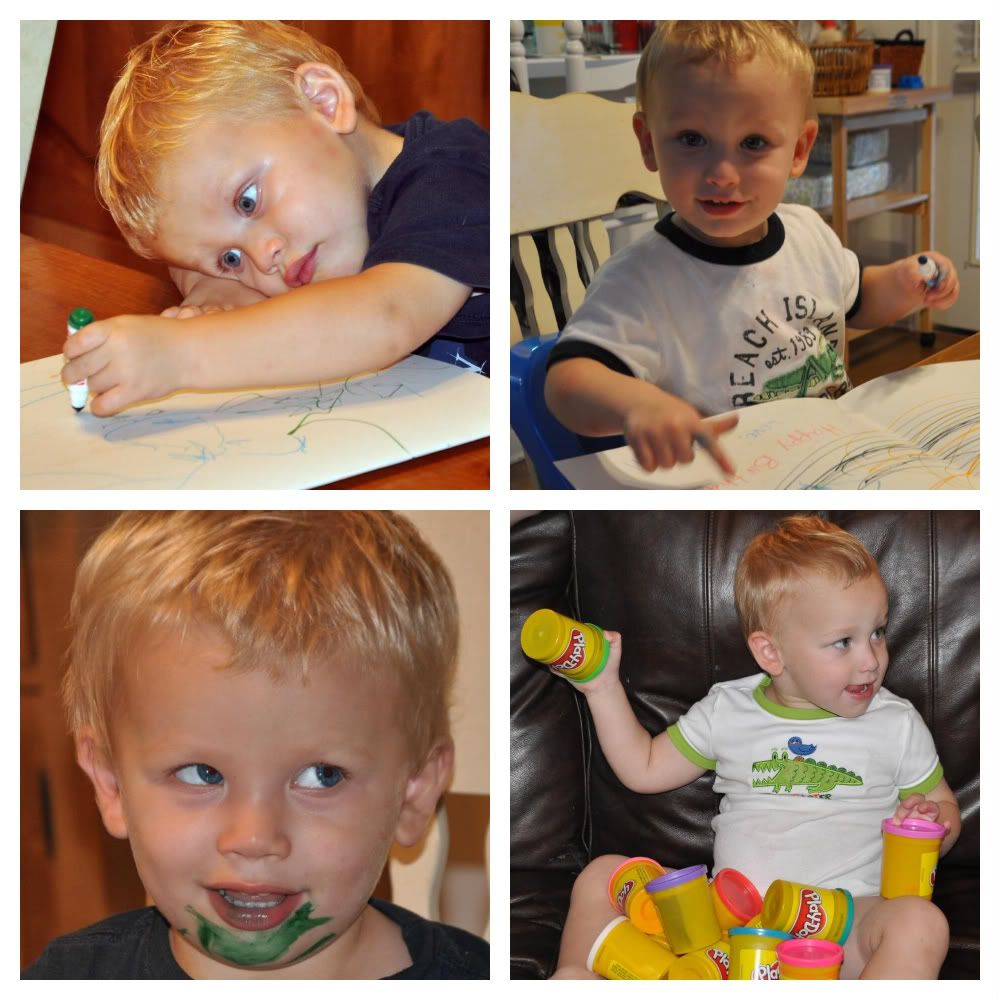 And, finally, we capped off our weekend at the Harbor, where we enjoyed loads of rain, fun with friends, balloon sword fighting and eating shrimp at AJ's...a few pics of the big boys before we headed out into the summer rain storm for an afternoon adventure: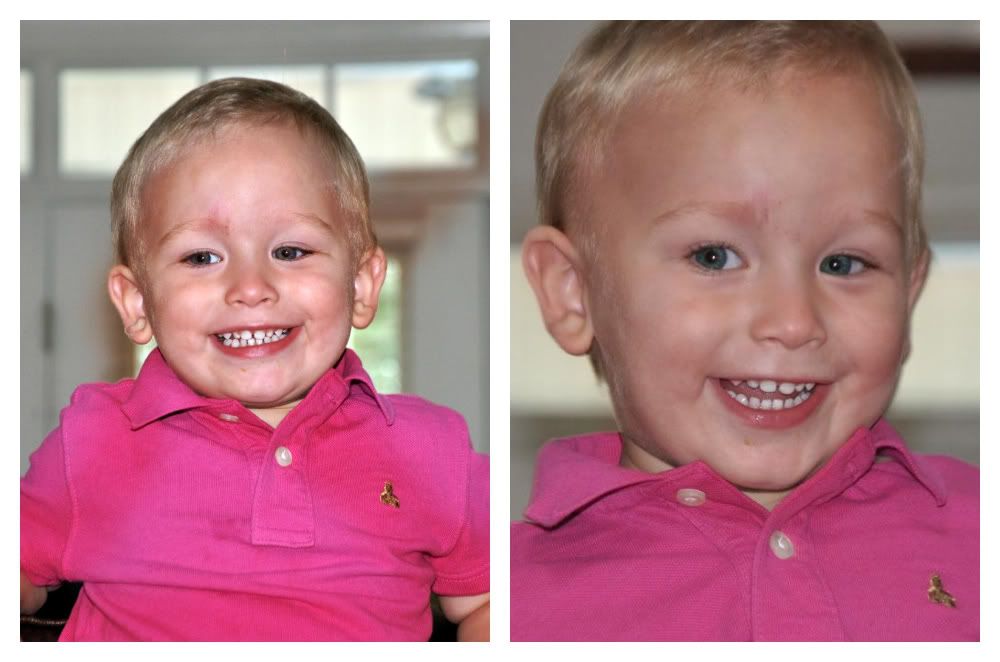 Happy Monday to all and to all a good night...................