Headed over to the Laird's/Deal's house on Sunday for a BBQ/get together with all of the kiddos..Deal made Beer can chicken, the ladies caught up in the kitchen, the kiddos played hard and everybody had Wal-Mart feet at the end of the day :)
These are the 2 best eaters in the group, well, besides Cailey bug!

I would have to say a fun time was had by all!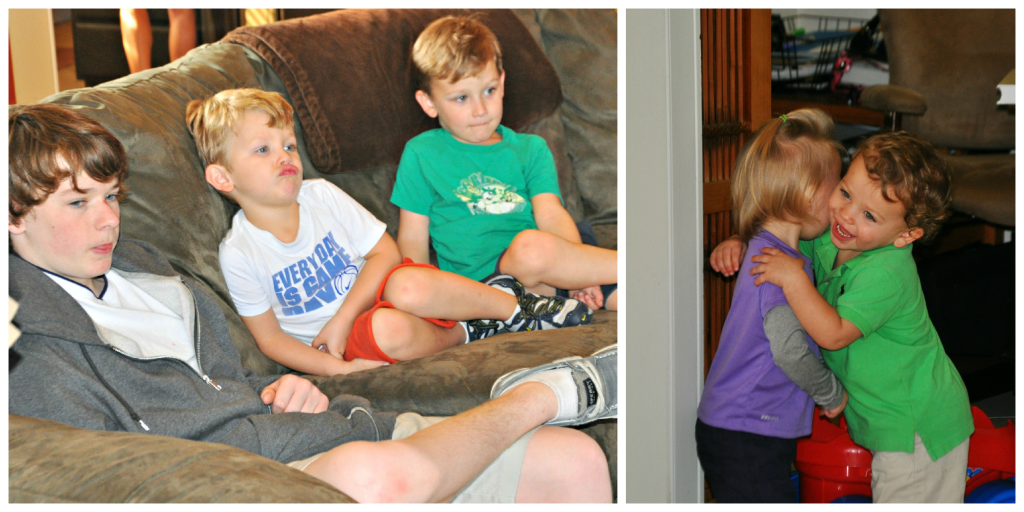 Can you imagine these 6 in 10 years?