For sake of time...and to make sure that I do at least do finish off 2012 properly, this will be a very photo heavy post!
The boys were able to see Santa again, aka Dan Nelson, at school! B-man hoped right up, again; Wade conquered his fears and slowly jumped up on his lap, bless his little heart; Jack still wanted nothing to do with him, again. He was terrified!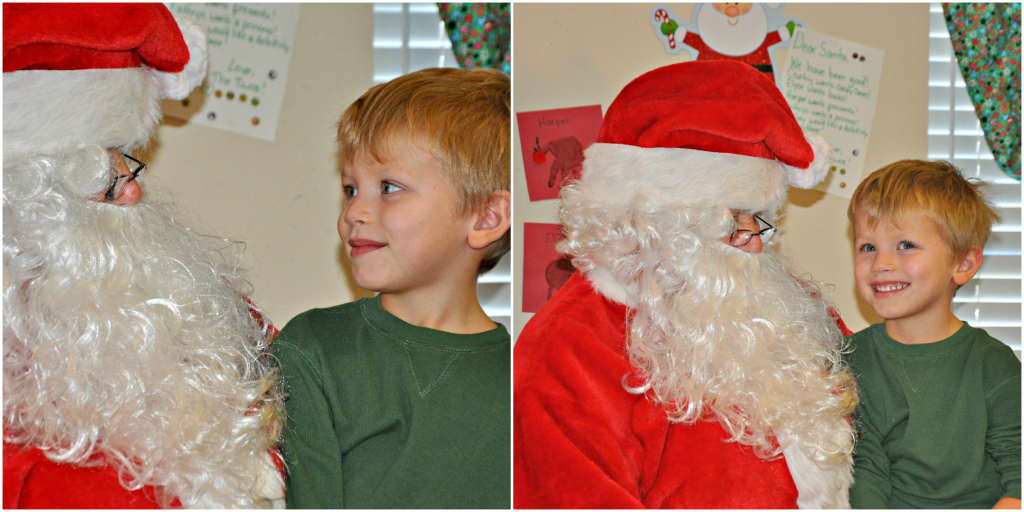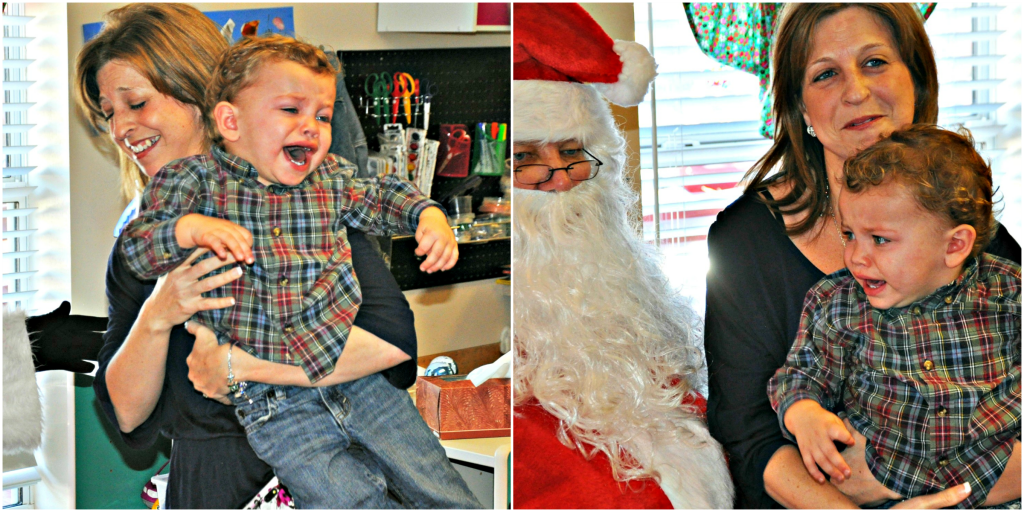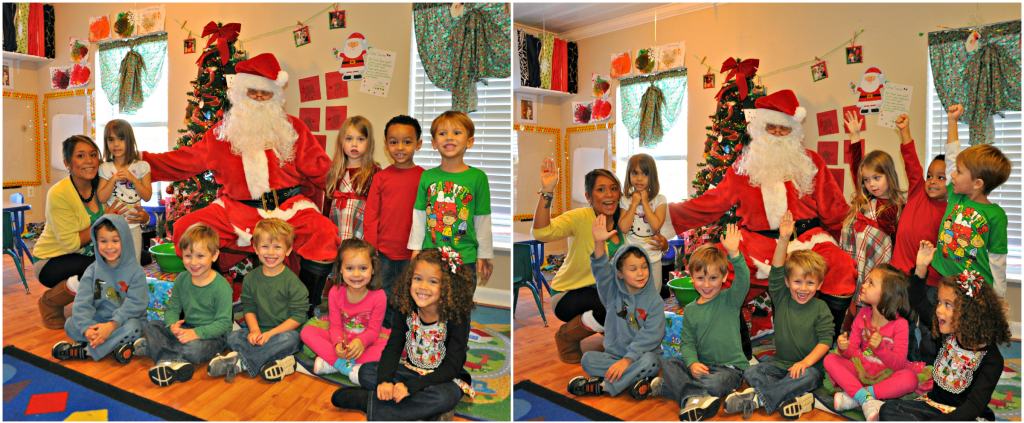 We ended the week with their annual school Christmas party...

And enjoyed our fire and family time that evening...
Although I do not include these sweet boys in many pics, they are a huge part of our family and are always joining in our chaos! Sweet Buckley and Miller!
Santa even sent each boy an email!! Their little expressions were heartwarming and to experience the magic of Christmas through your children's eyes is definitely something you don't forget:

Copy and paste this link in your browser if you want to hear what they listened to. (There were obviously 3 different messages, all tailored to Brody, Wade and Jack):
http://www.portablenorthpole.com/watch/gNRyl7edVLFHfam2yUhjFug
On Sunday, we headed over to Tallahassee to celebrate Pop's birthday and exchange Christmas presents!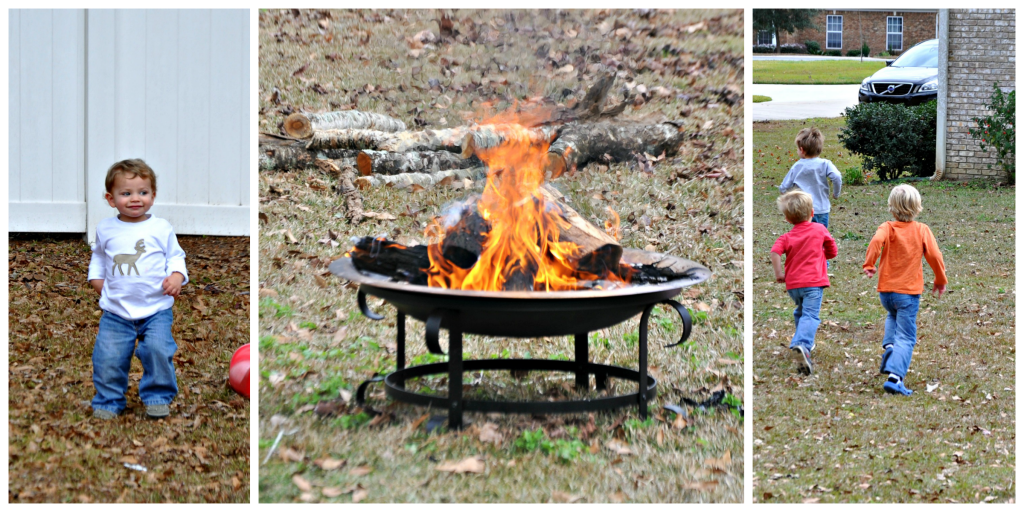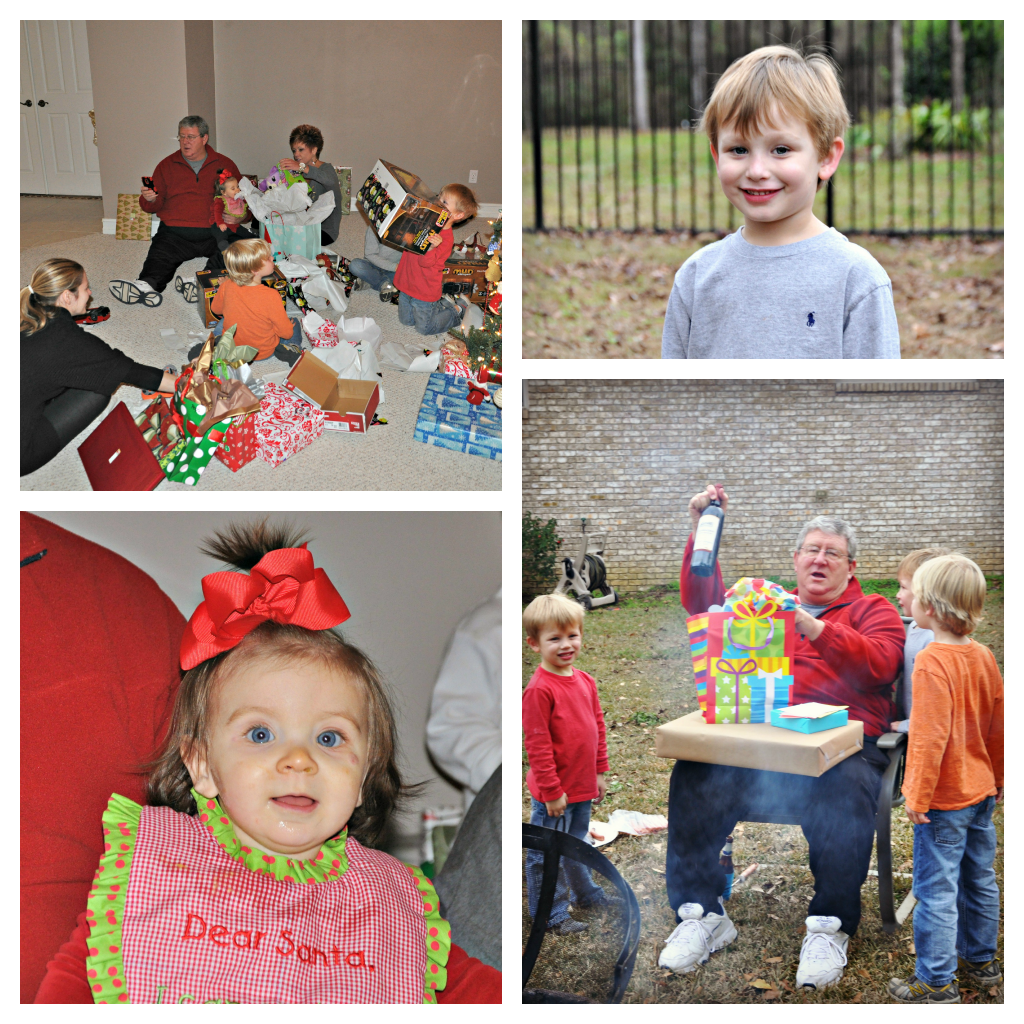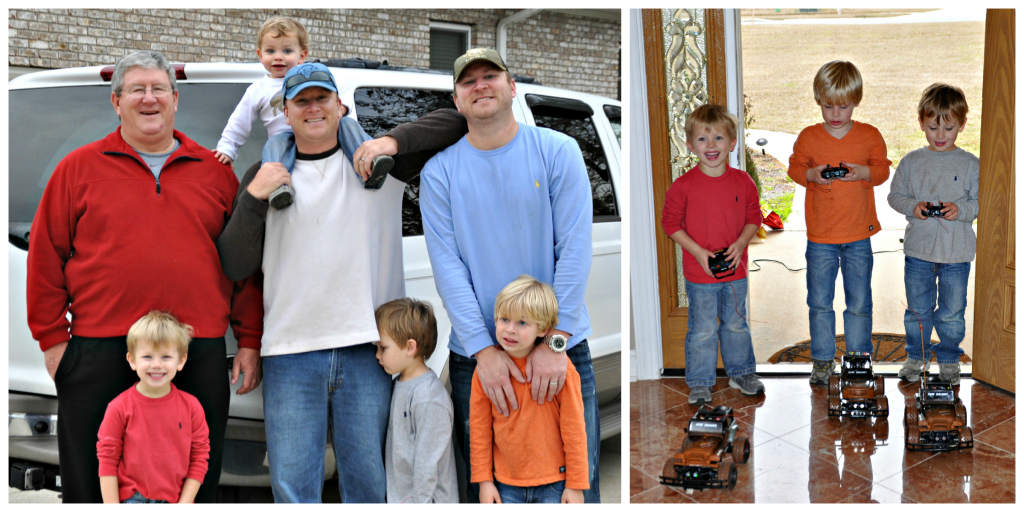 We went back home that evening, and woke up on Christmas Eve and celebrated my birthday, with our annual Reuben lunch, and exchanged Christmas gifts with Nana and Gator...(I finally got a sewing machine, and a Kindle Fire!! Wooohoo!)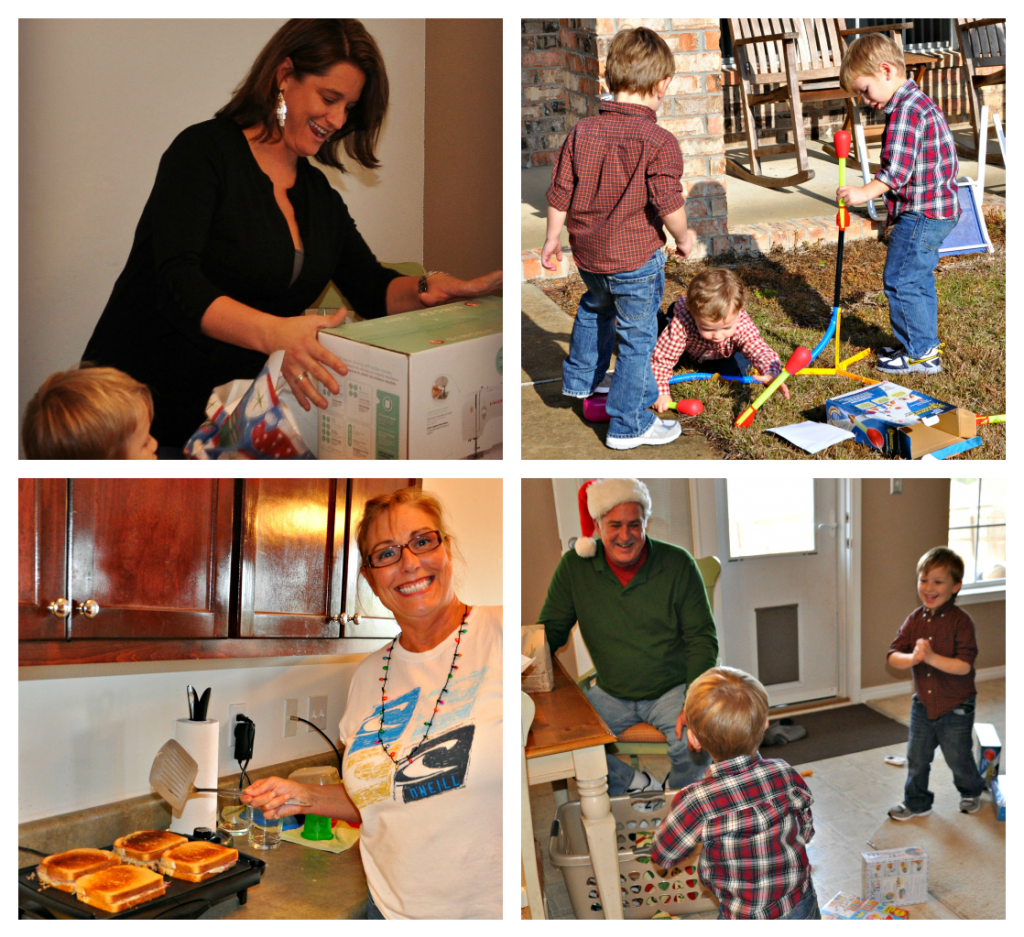 After Nana and Gator headed home, we re-packed the car and headed back to Tallahassee for Christmas! (Lot's of back and forth going on...)
Christmas Eve night, we opened presents from Grammie and Mimi and just enjoyed each others company!
After sprinkling reindeer food and leaving cookies for Santa, all of the kiddos were snug in their beds...(until Caden woke up and came out right in the middle of Santa's Elves putting together his trampoline...thank God he was still half asleep):

Christmas morning Santa came!!!!!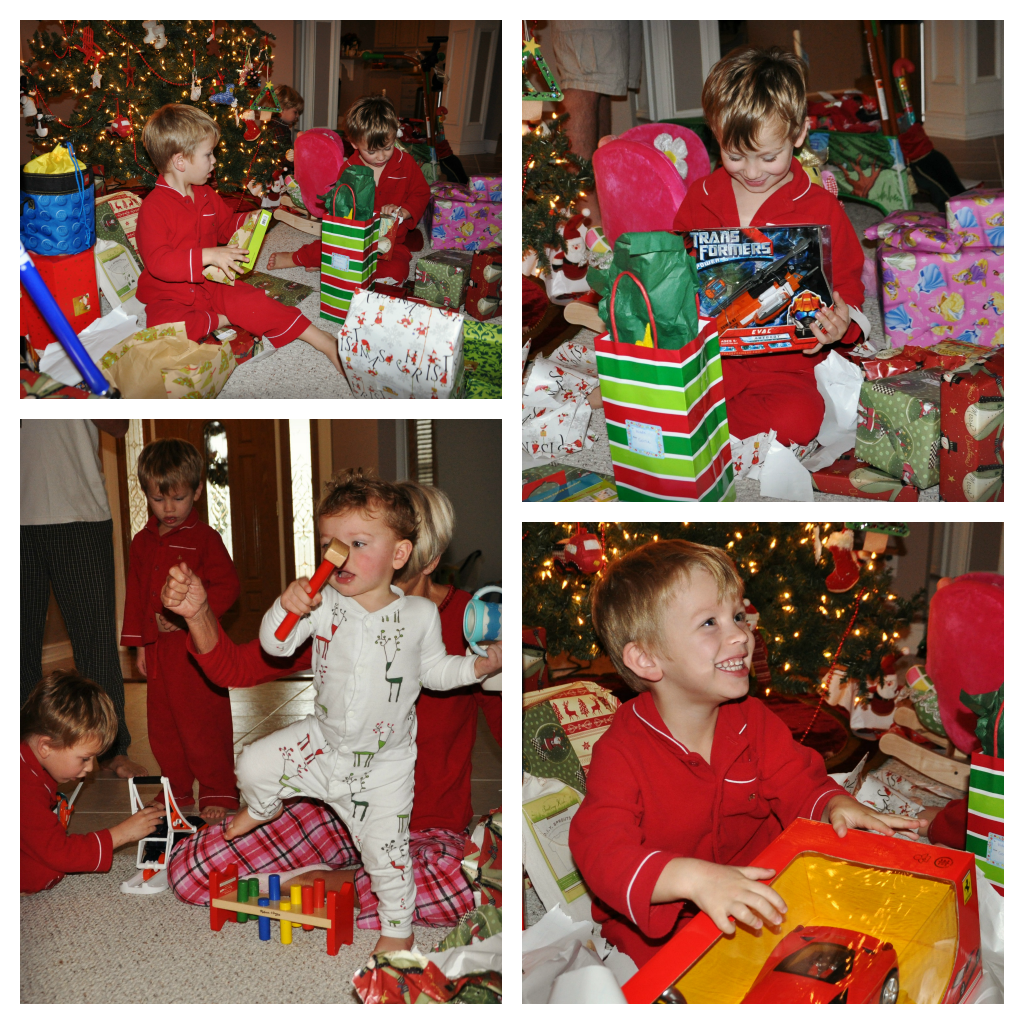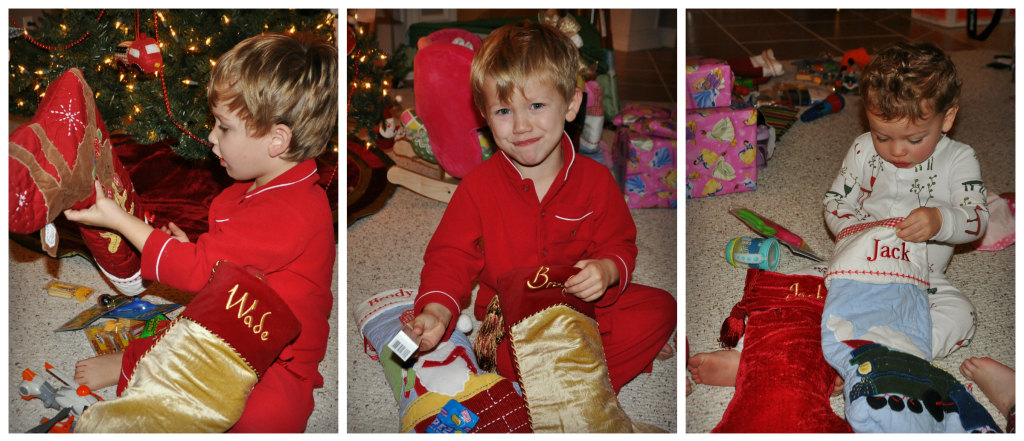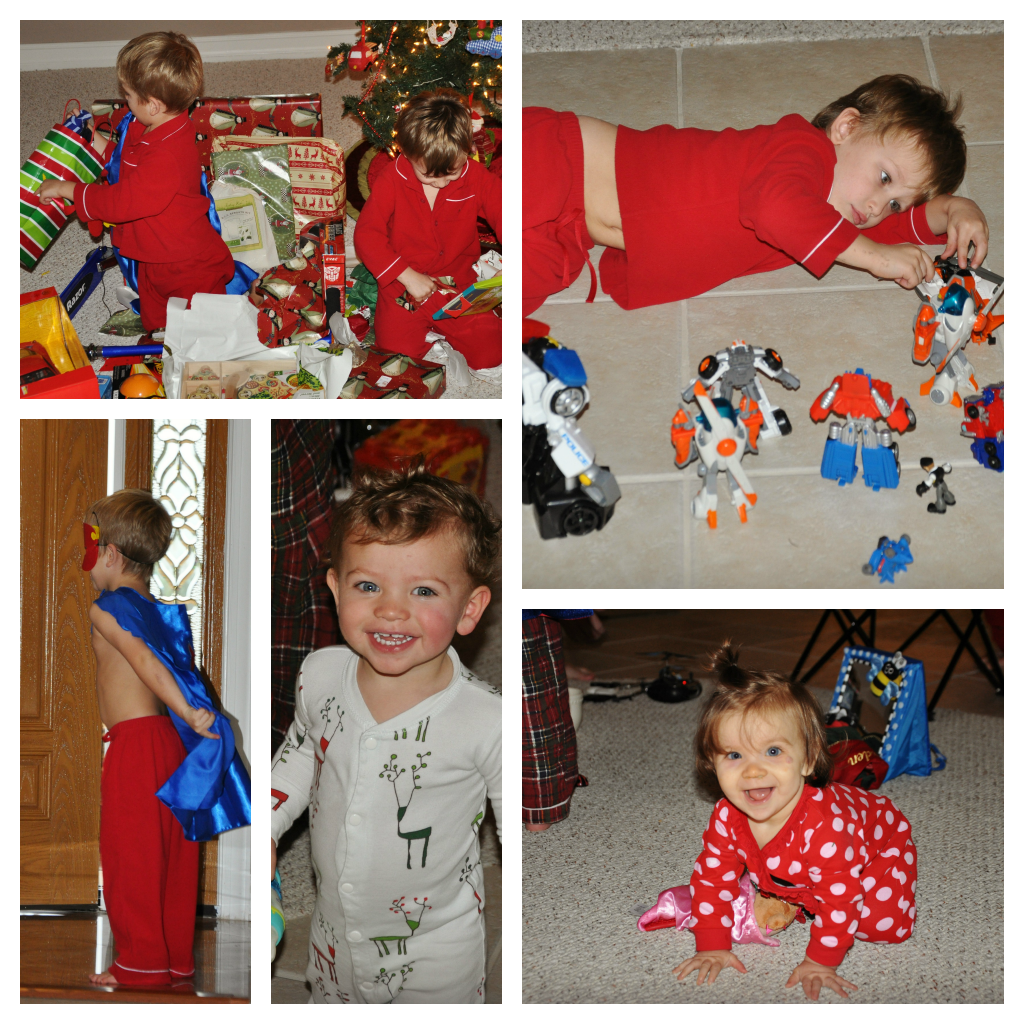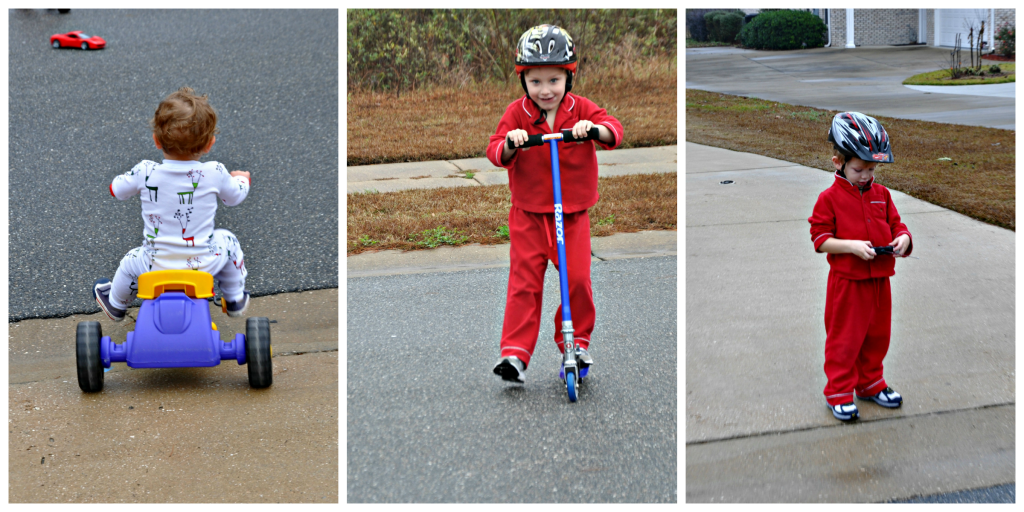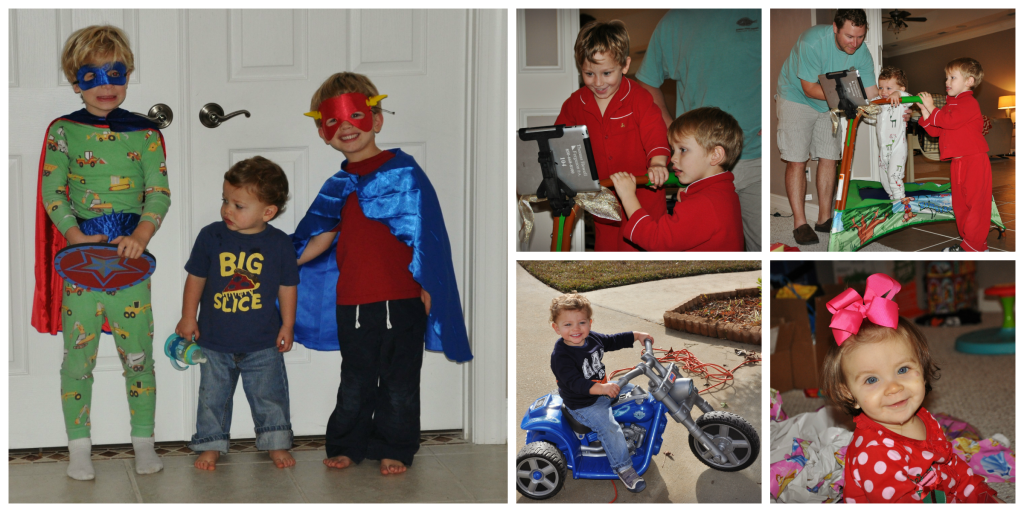 Christmas night, we loaded up the kiddos and headed to see the lights at Dorothy B. Oven Park...it was a great end to our busy days...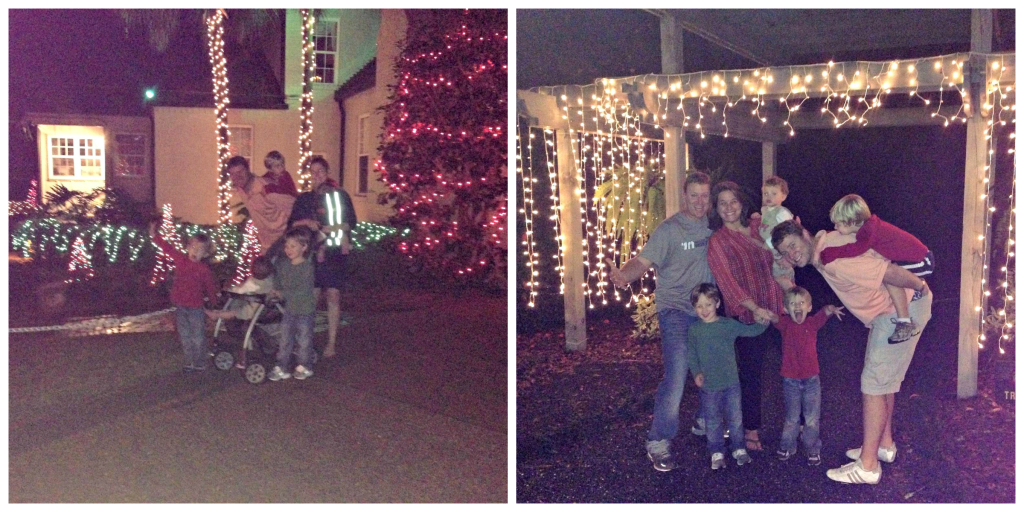 For all of the pictures I tried to get...this was the best I could get!! Ha!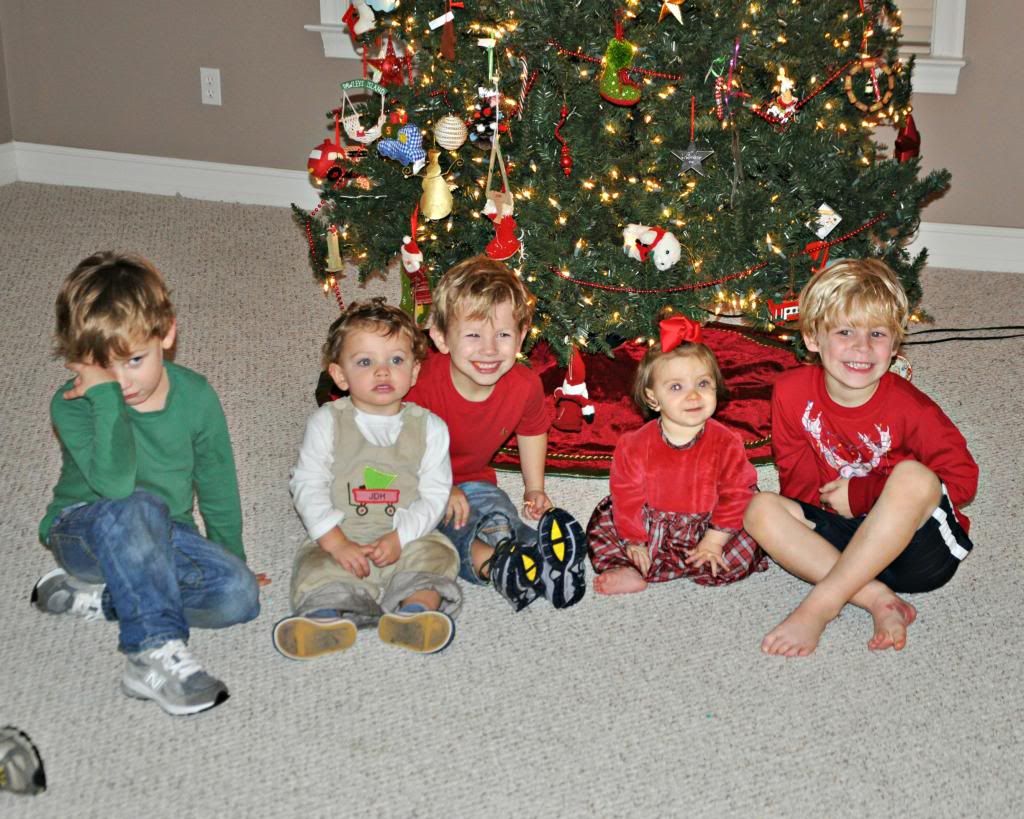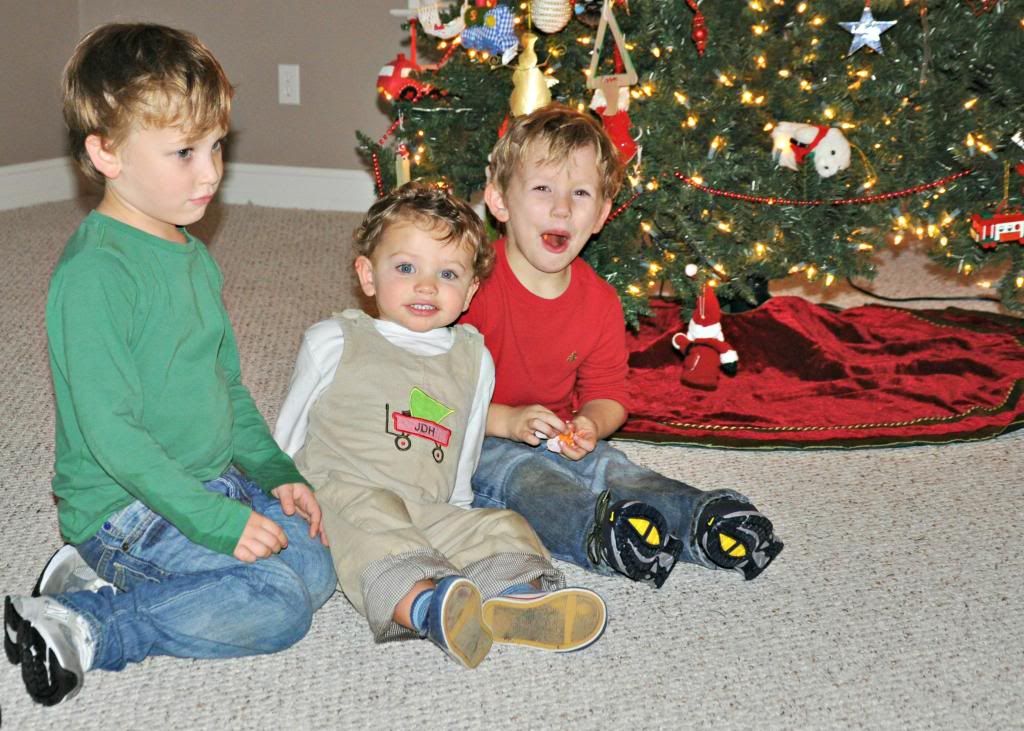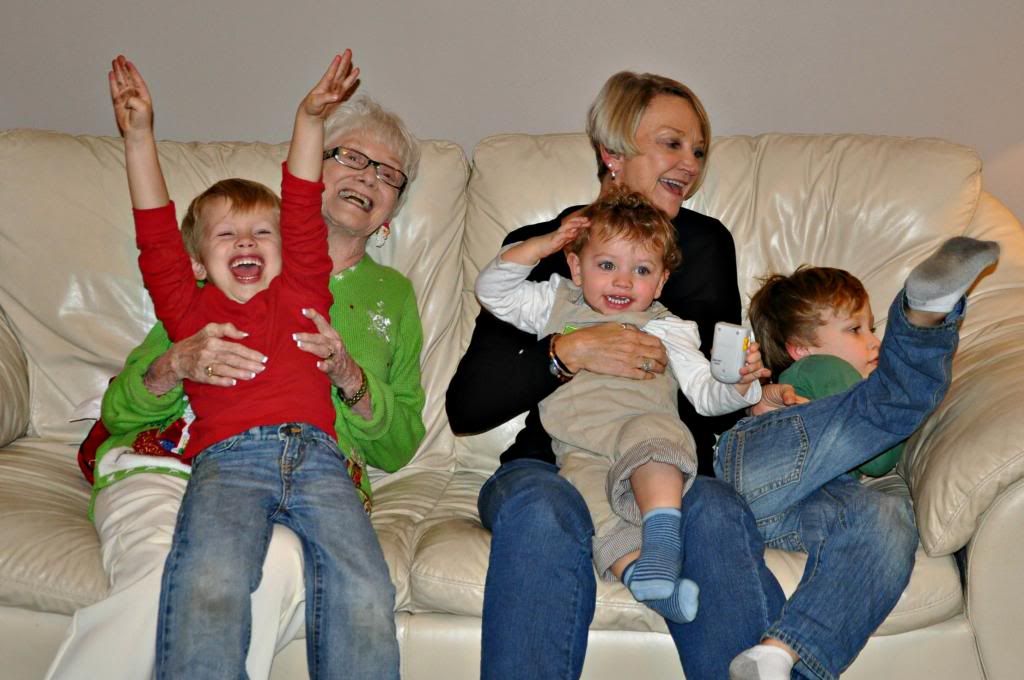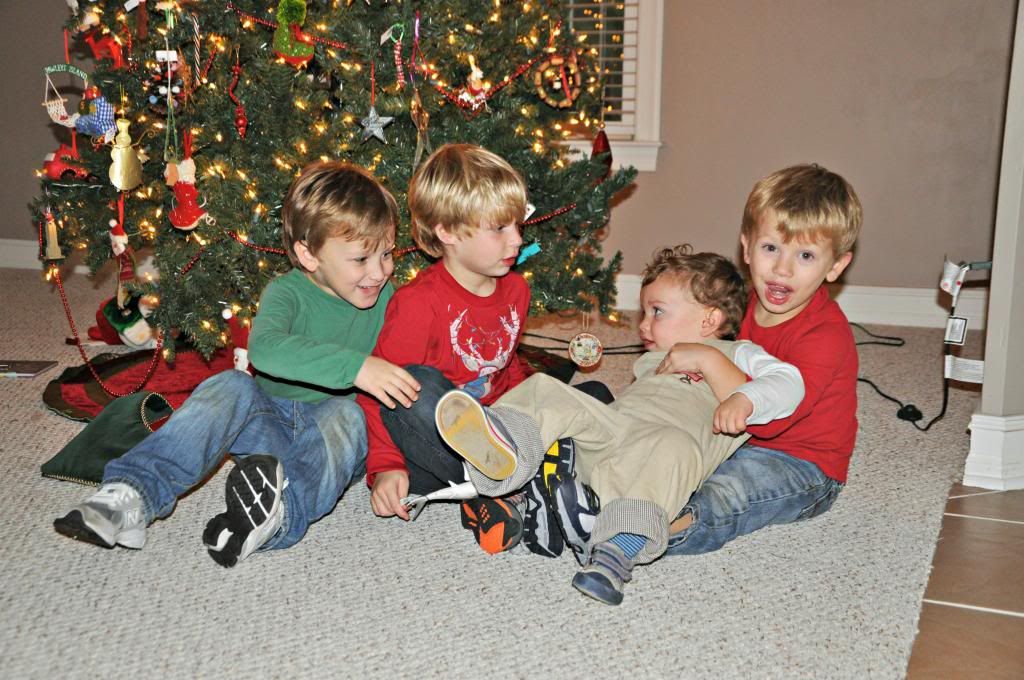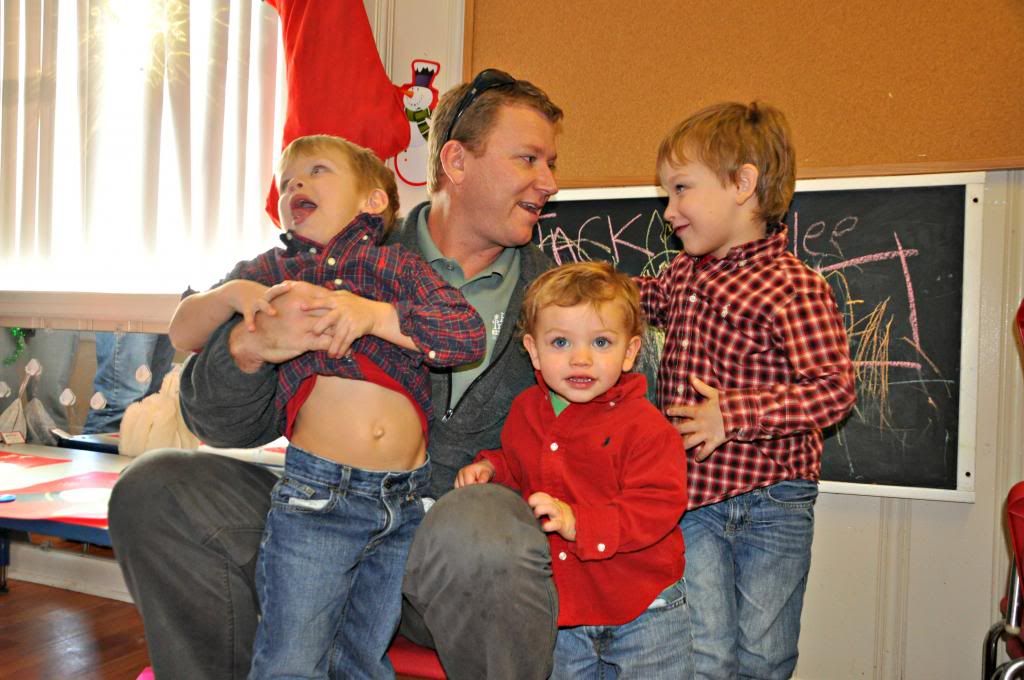 Thank you to ALL of the Santa's that showered our family with presents...we are still discovering gifts and relishing in all of our new things! Thank you, thank you, thank you!!