For the sake of my limited time this week...I figured a quick post would be better than no post at all...since this blog is technically my boys' baby books!

JackJack started crawling...finally!! And boy is he into EVERYTHING! Seriously...he seems to like objects that he is not supposed to have best. He particularly loves anything that Wade is holding...and Wade, being 3 years old, is having a hard time understanding why he has to share with Jack. We will figure this stage out soon enough... :) Jack also said his first word, and now says it all of the time: "Bye!" He has the sweetest little wave to accompany his first word...And, his top teeth finally came through! It has been a busy month of mile stones for our 10 month old! He loves all table food...especially fish, chicken, yogurt and goldfish. I swear, these boys are already eating us out of house and home! He loves to play peek-a-boo and still takes a 3 hour nap in the mornings...life is good with our smallest Harrell!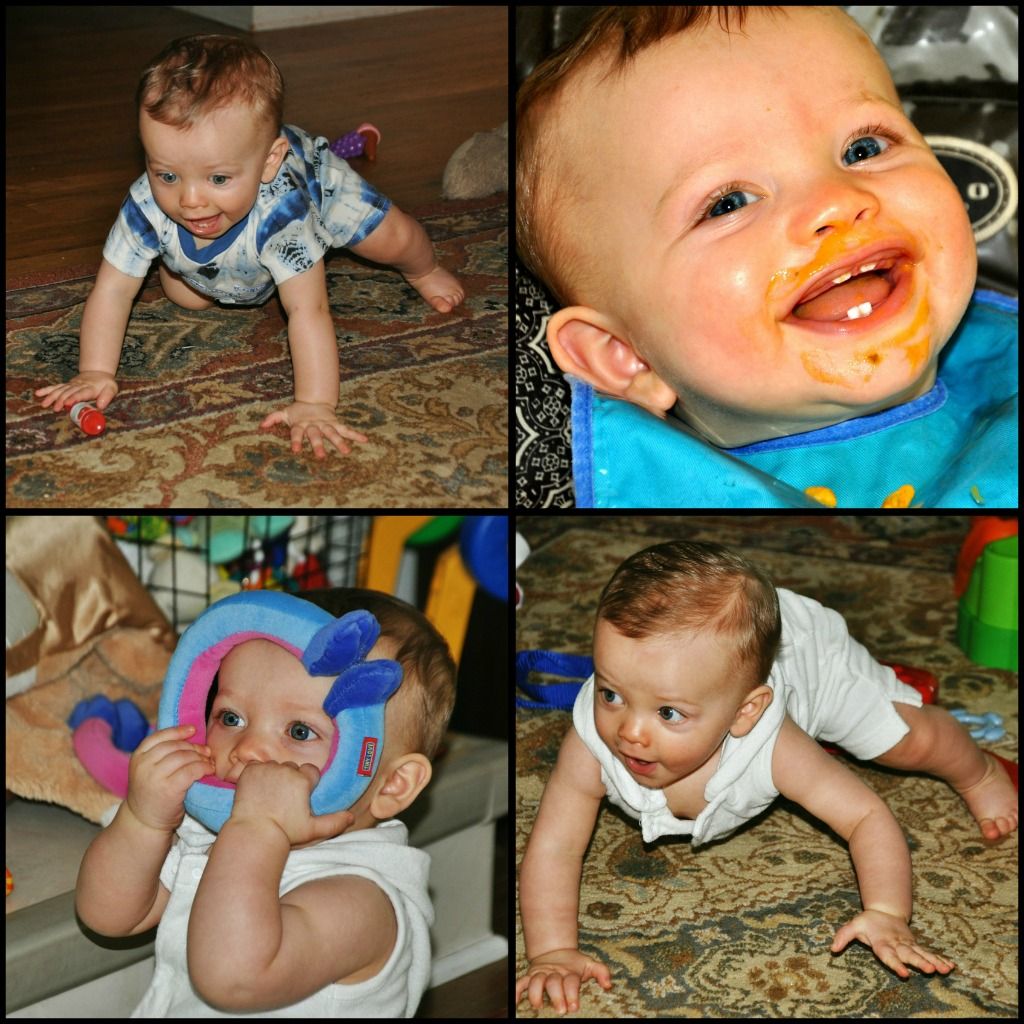 We are officially moved out of our home in Shalimar...who says moving cannot be fun??



Thank you to everybody who either watched the kiddos or helped us prepare for the movers...it really does take a village!

Wade, Jack and Brody had their annual Easter egg hunt at school last Friday! B and W were able to get in on all of the action, while baby J looked on through the window...so sweet!