We have finally arrived at sports time. Todd wanted to wait until the boys were around 4 1/2 to start any sport, so we are starting with soccer!
This Saturday, the Spring soccer league started by having a tryout/meet & greet with all of the players and coaches. The boys got to run different drills and the coaches took note to each kids skill level. (They do this so they can "even out" each team with the varying of skills.) Poor JackJack wanted to be right in the mix of things...he wanted to run the drills, kick the ball and stand with his big bros... :(
They were so excited and listened very attentively and followed every direction...It is too cute to watch their different little personalties shine through. Wade appears more cautious, watching others to
follow
their lead. Brody appears to have a competitive spirit, wanting to
be
the lead.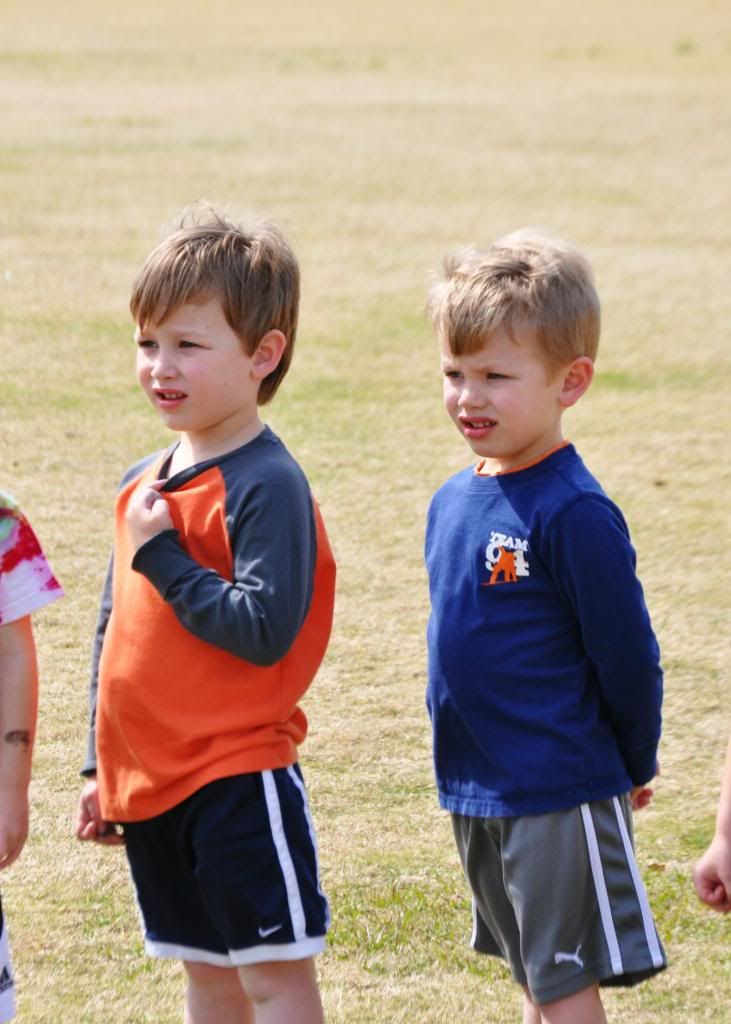 Wade in Action!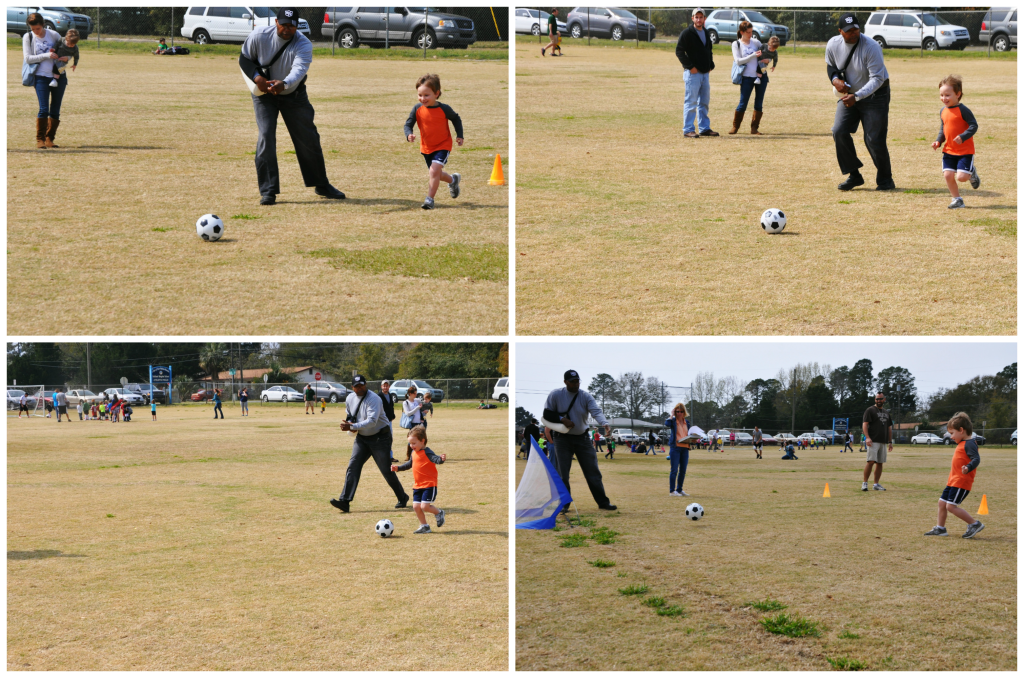 Brody in action!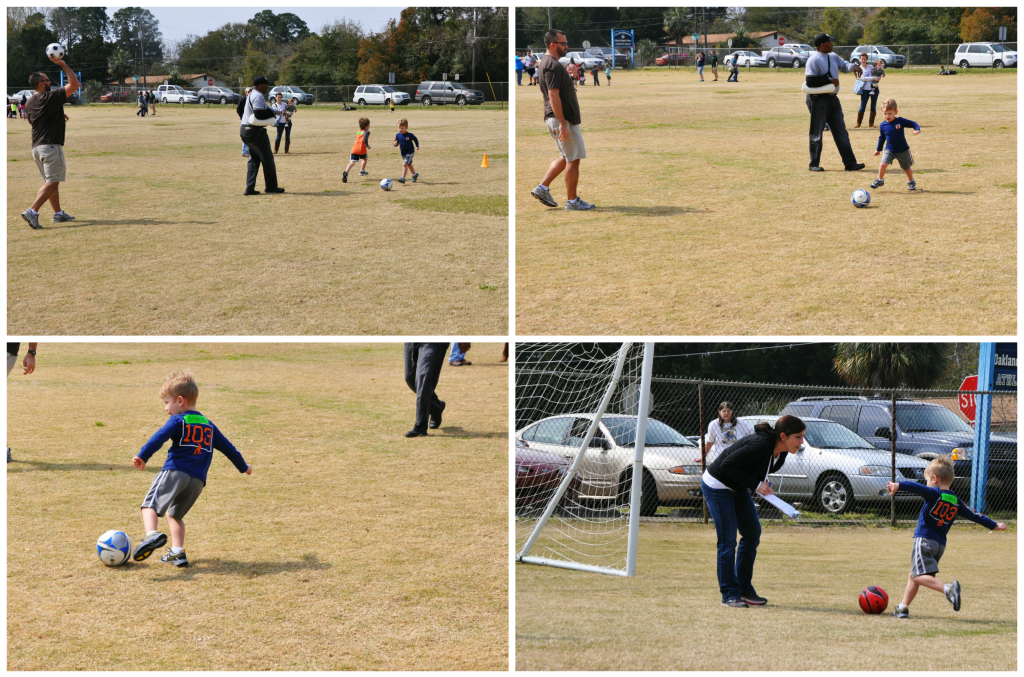 We had not purchased cleats before the Saturday tryouts, so they were super pumped to buy all of their soccer gear afterwards. They, of course, picked the loudest, most flashy pair! (Brody actually picked out a blue/green pair at first...equally as flashy, but after trying them on again at home, they just didn't fit right...so back to Hibbett's we went, where he ended up choosing the same pair as Wade.)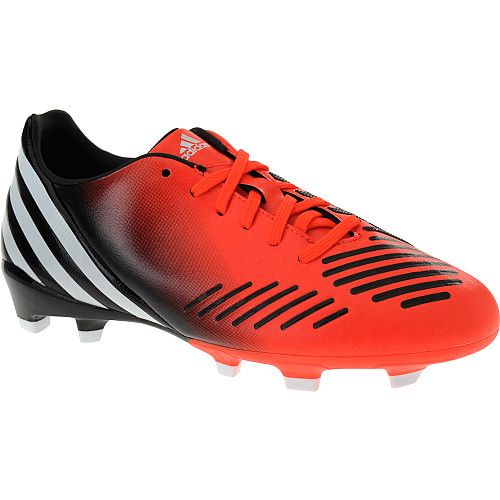 The rest of the weekend was spent park hopping: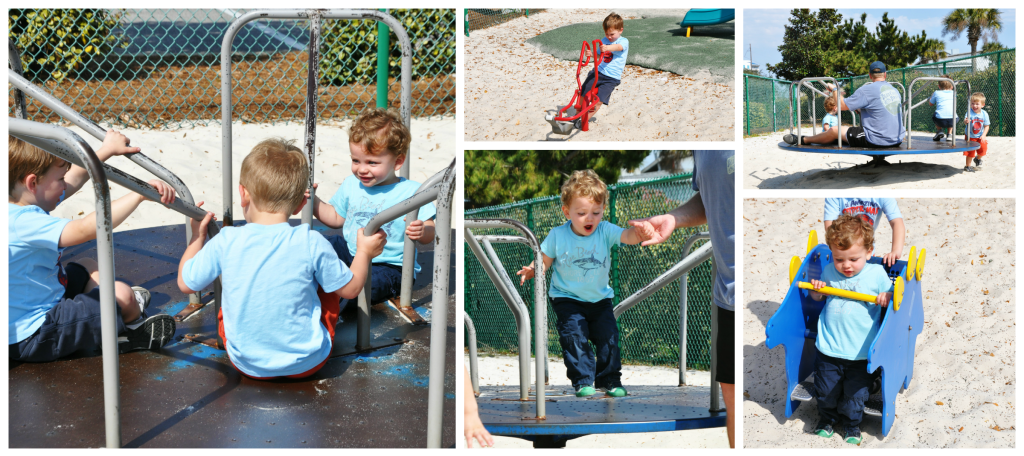 Where Jack rode his first merry go round...