The boys school was closed on Monday for Columbus Day, so we loaded up the family and headed over to Great Grandmothers house for some R & R...
They literally played on our chalk raceway that I made for them one morning for hours and hours on end. It provided the best entertainment, for the kids and the adults!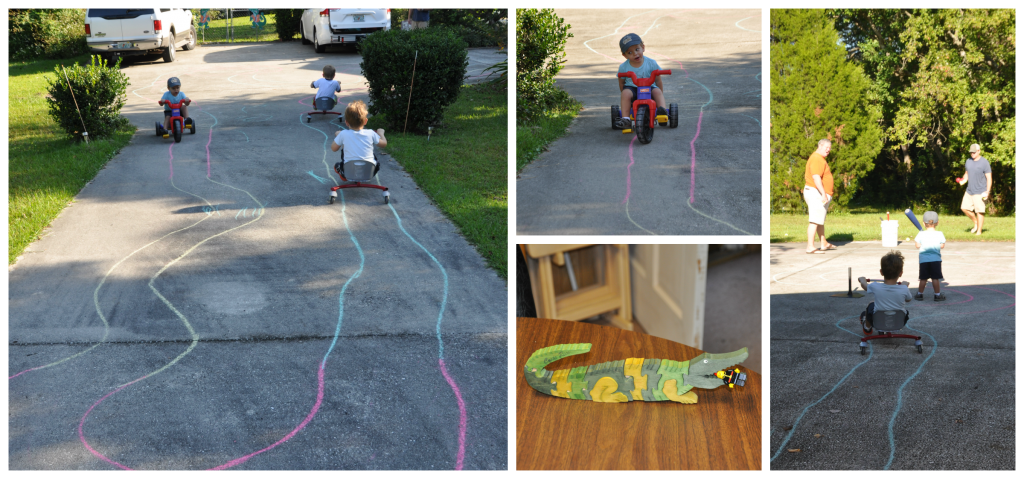 We slept in, took naps, watched football, went to a park and loved on on Grandmother!