Nothing better than a relaxing summer afternoon/evening with good friends! The boys perfected:
Their high and tight back flips (not to be confused with the haircut)...
Brody:
Wade: (Poor guy and his chlorine eyes. He fell asleep in my lap in the middle of dinner!)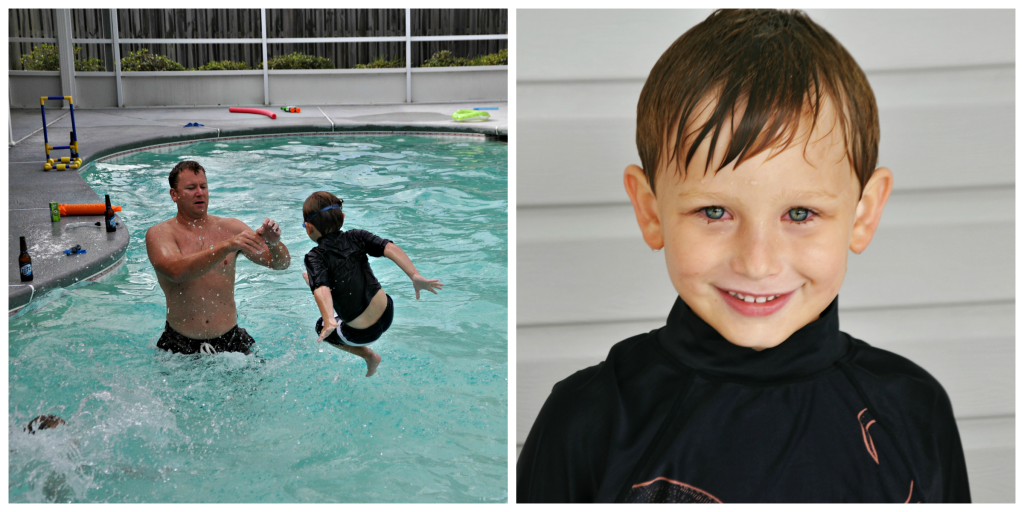 Grayson:
'Aiming' on the grass, pool deck and each other, eating ice, chewing gum, chucking every toy into the pool and diving for pool rockets...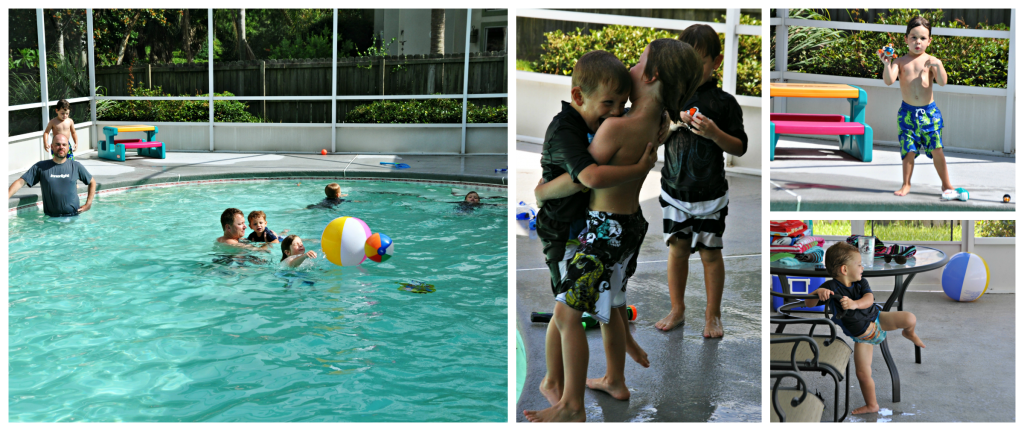 These 5...aren't they just the cutest?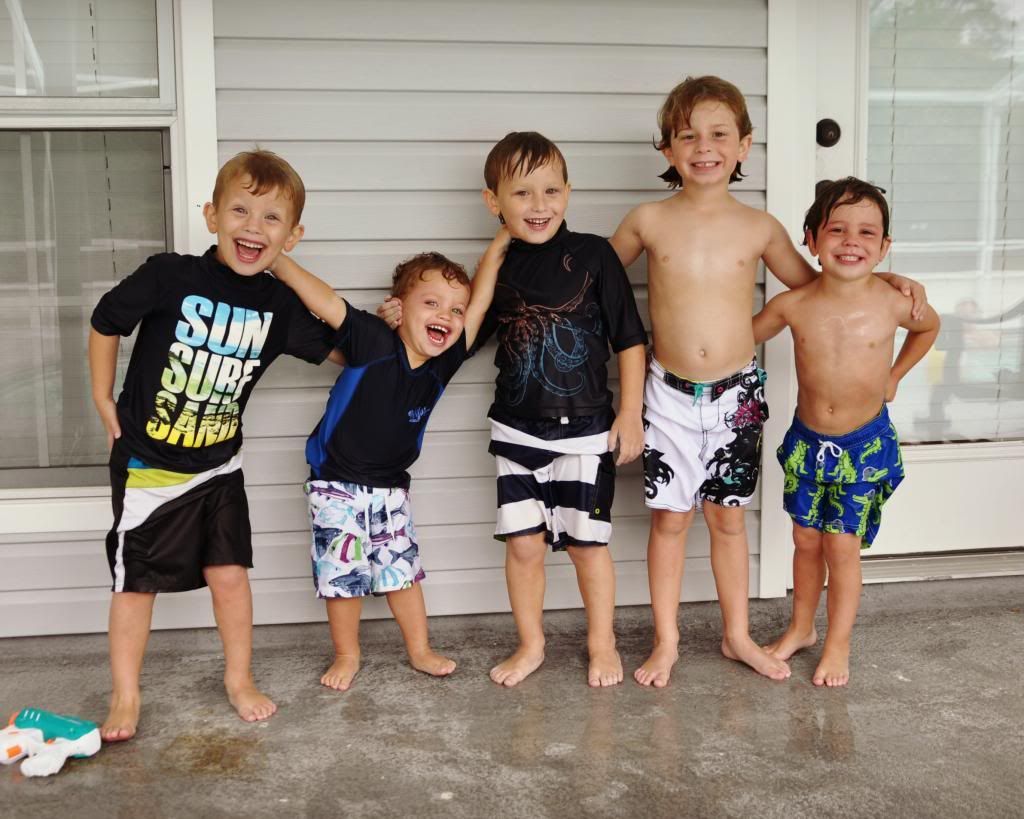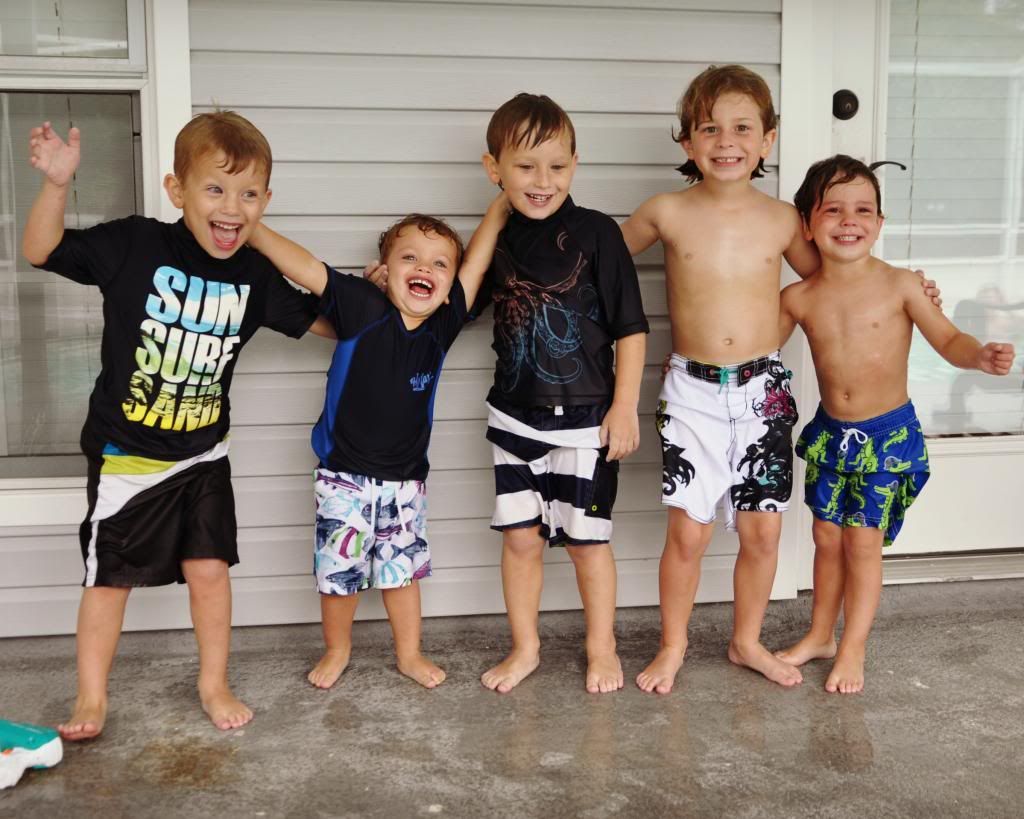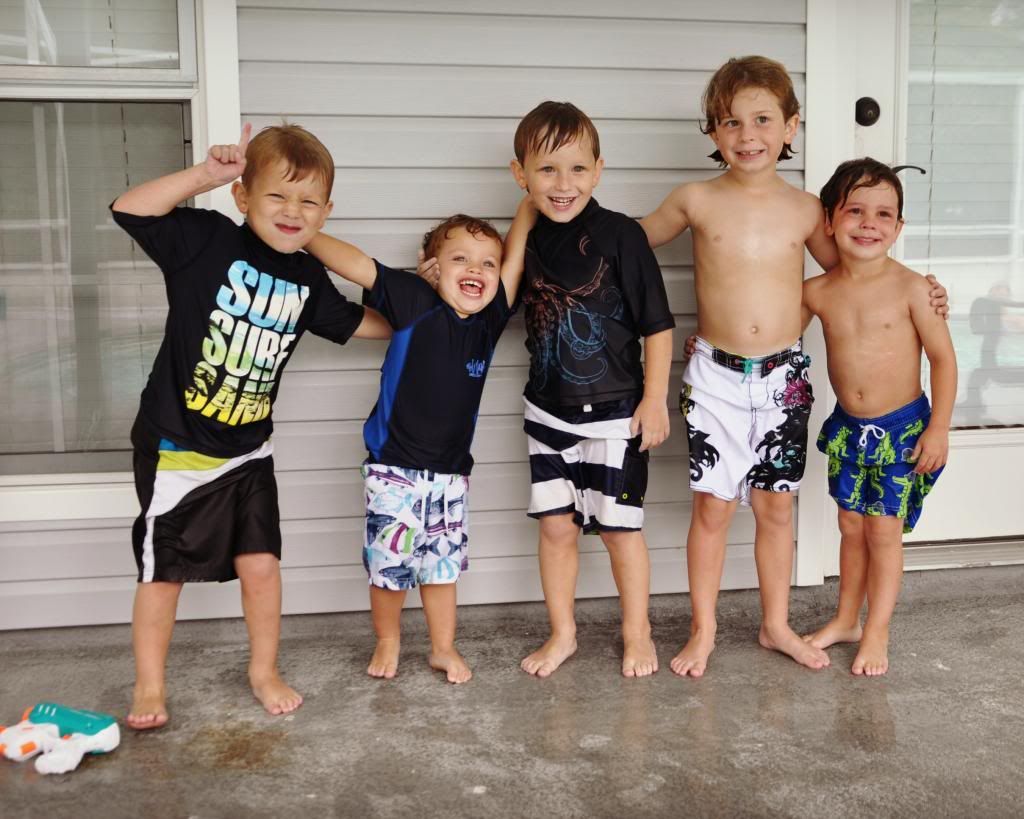 Stomping on Mrs. Stacey's sandcastles and fishing with the daddies...