Happy 41st Birthday Daddyman!! We love you so very much!! I still remember when we first started dating and you were only 30 years old! (The only pics I have from the whole day are VERY, VERY random cell pics.)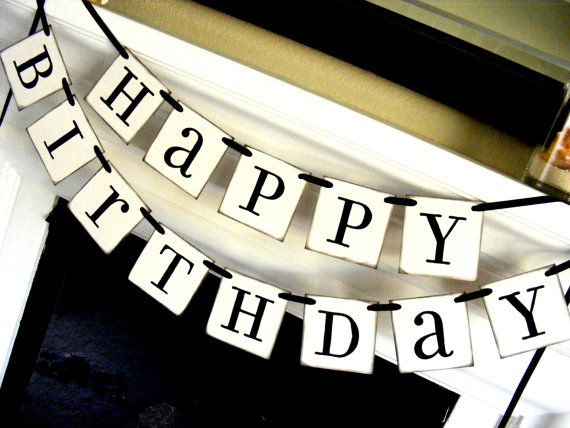 Yay, cake!!! (Jack and the birthday boy polish off the remnants of the cake)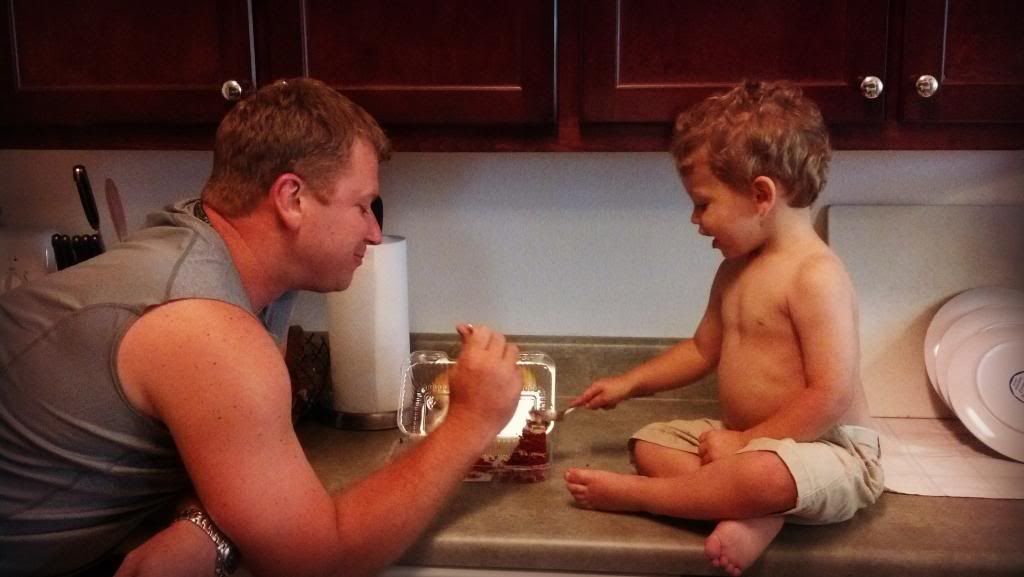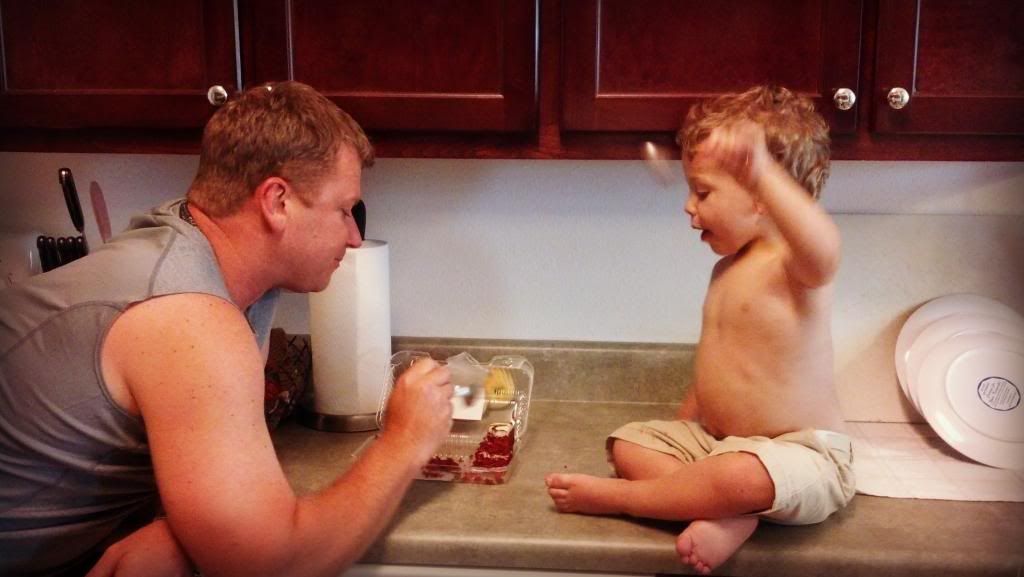 Serious about their cake!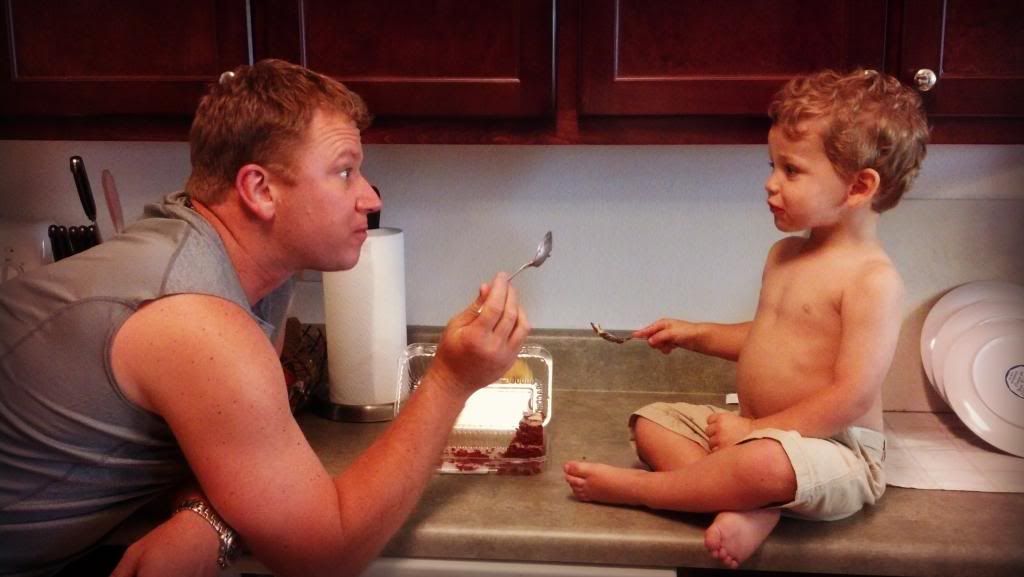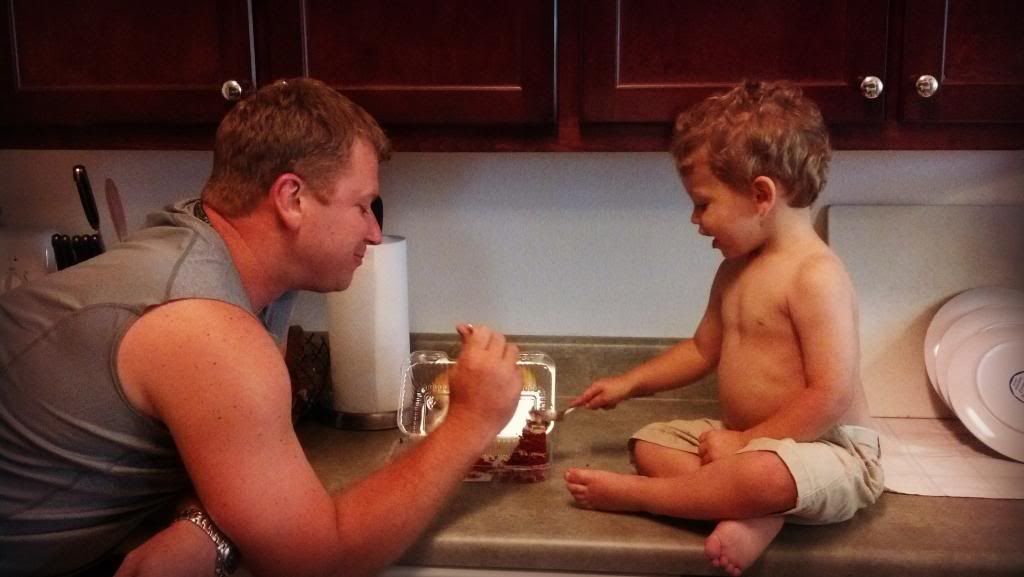 And, the brisket that he smoked for 10 hours. He was proud!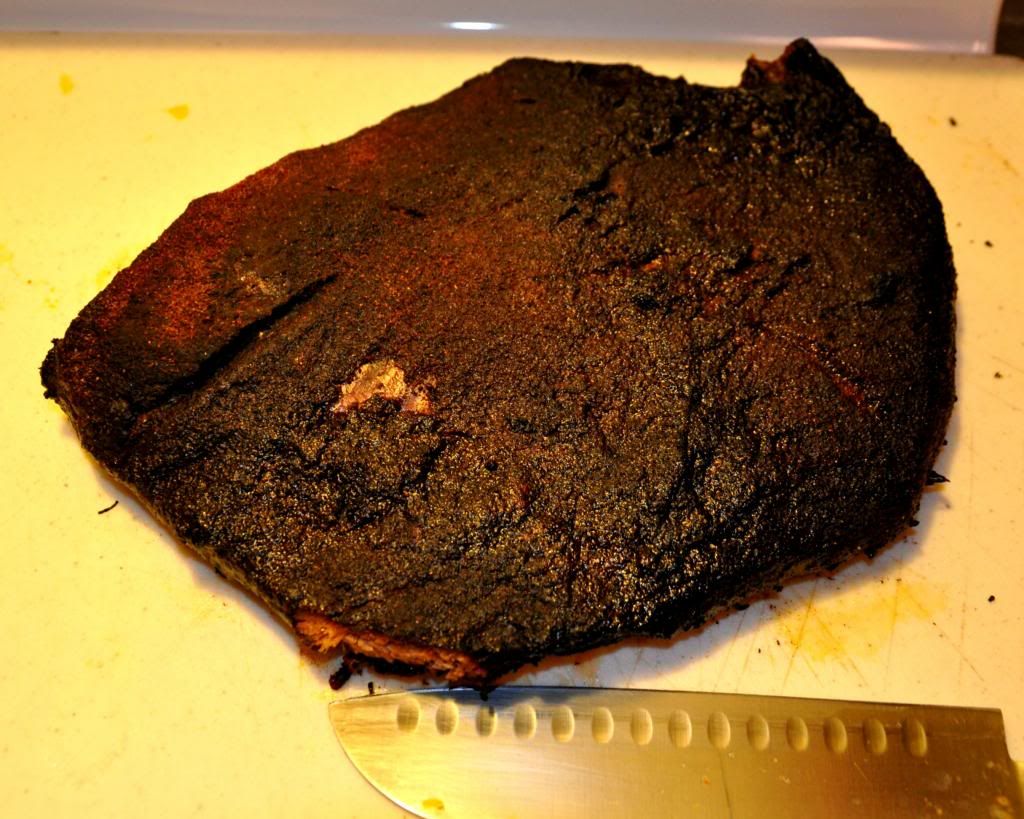 And Brody with a rubber dart stuck to his. He was also proud!
And Jack tried on 18 different hats before 9am.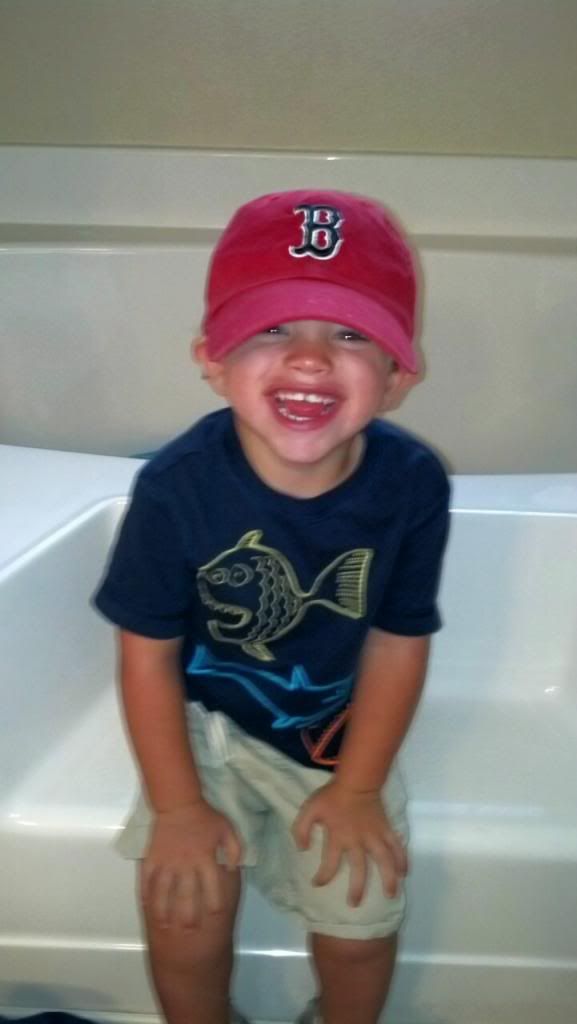 And, brought Daddy peaches and a HUGE spork for a birfday snaaaack.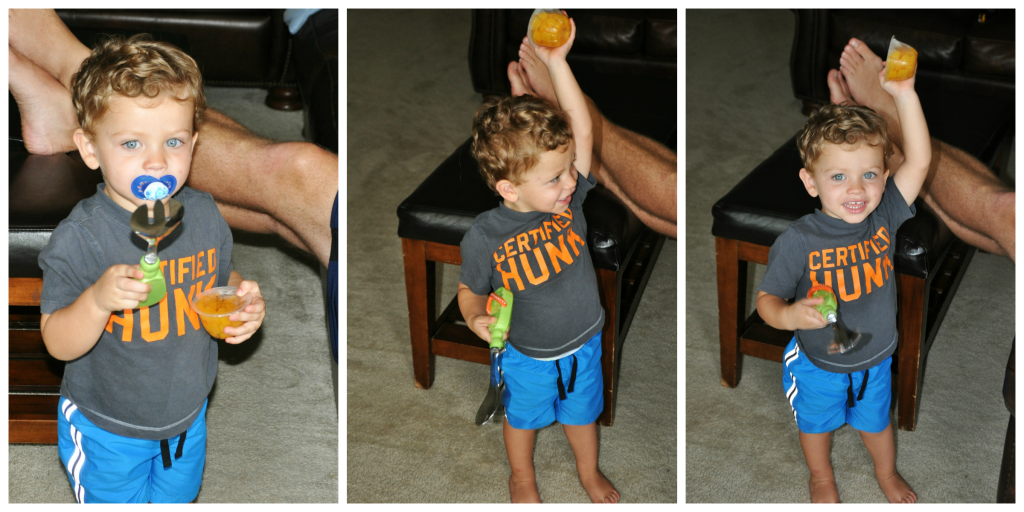 And Wade put together 9 of Jack's puzzles in 93 seconds. Sweet boy put his hands on his hips when he was all done, smirked and walked away...like it was no big deal!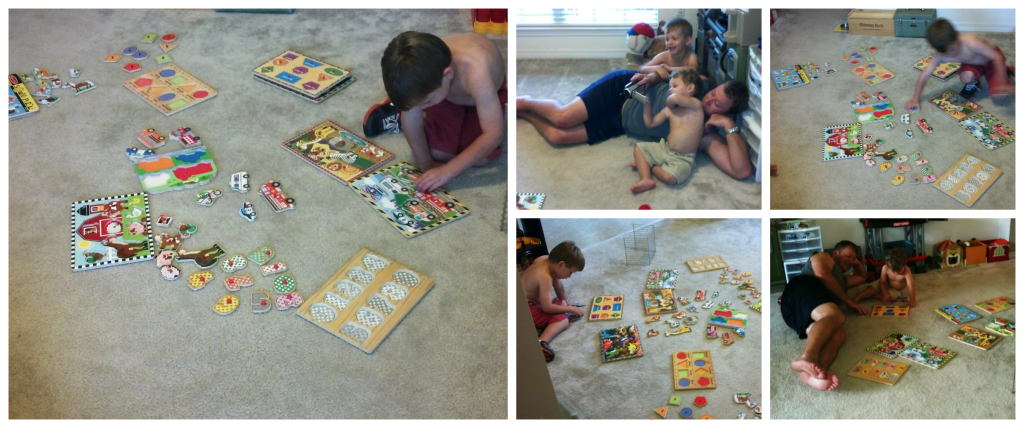 Todd is such a simple man...only wanted to be with our little family on his birthday. How did we get so lucky? We won the husband/Daddy lottery!!