Stay young baby boy...Momma wants to feel like you still
need
me. You always will, right?
You get yourself out of the tub, help to dry yourself off and even help me lotion up your soft skin...
You want to brush your teeth by yourself..."NoMommy. NoMommy. Jackie does." Oh, it is already melting my heart...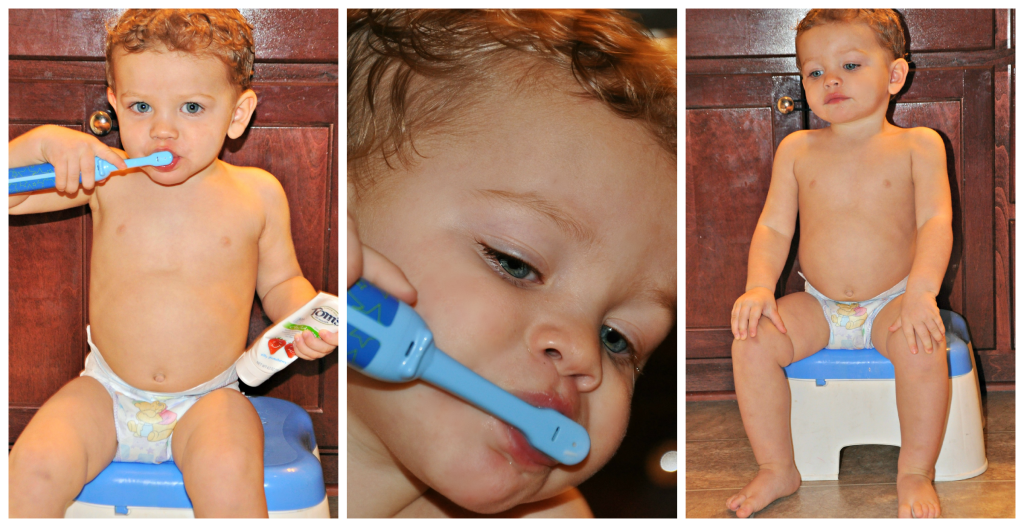 I think you are the first child in our family to ever ask to go to bed. You come to me when your little body is all worn out, look up at me with your glossy tired eyes, "Mup Mommy". (Up Mommy)...Then, you rest your head on my shoulder and say, "Nite Nite Mommy", and that's it. I hold you and rock you in my arms, we say our nighttime prayer, you gather up your 3 Noonies, and giggle as you try each and every one out, every single night. Man oh man, you love your Noonies. I then rub your forehead, stroke your curly hair, cover you up, press your light-up, rainforest crib thingy, turn on your humidifier and purifier (to drown out as much noise as possible), turn off your lights and close the door.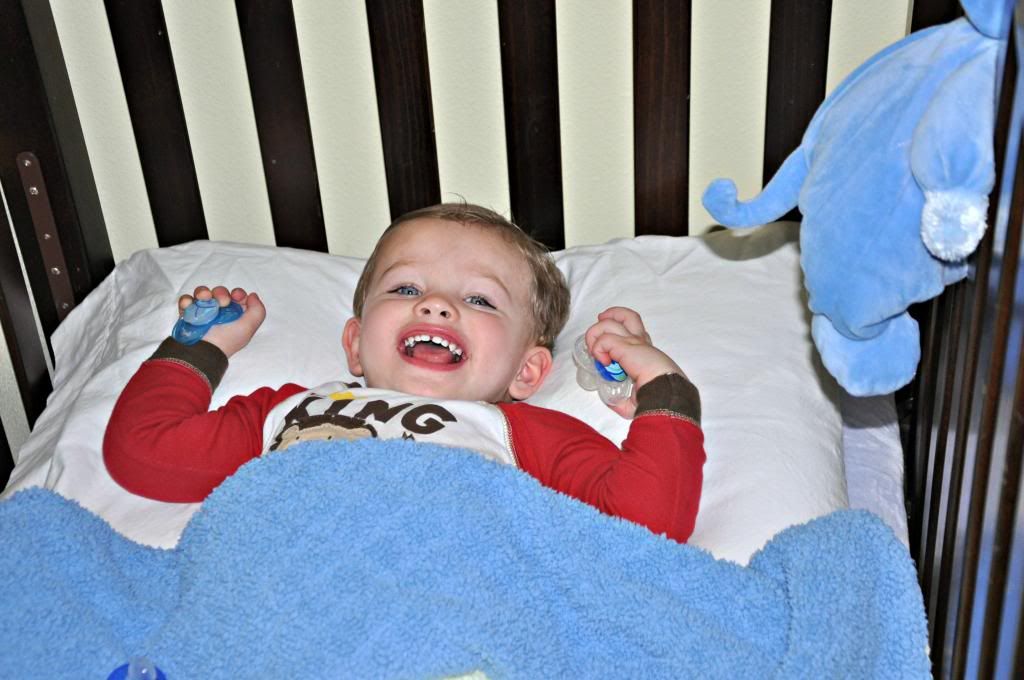 I then take a deep breath, think to myself, "One down, 2 to go..." and walk out towards the light :)