We have picked up a large amount of clients at work, so I have been slammed and mentally exhausted, so when the kiddos go to bed, the last thing I want to do is work on my blog. So I didn't, but I am back. Hello!!

Since my last post, we have....

Introduced cereal to a cute little guy...Ha!



Built a fort that brought us endless hours of entertainment...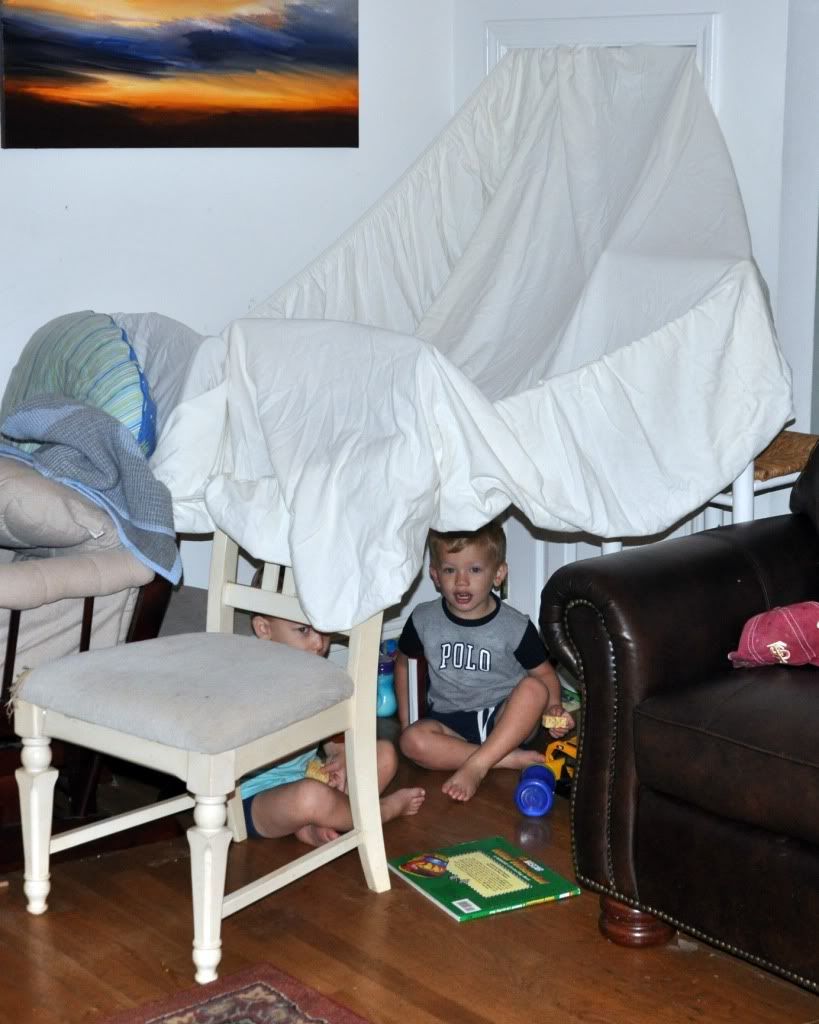 Spent time with Nana...and tasted our very first caramel apple!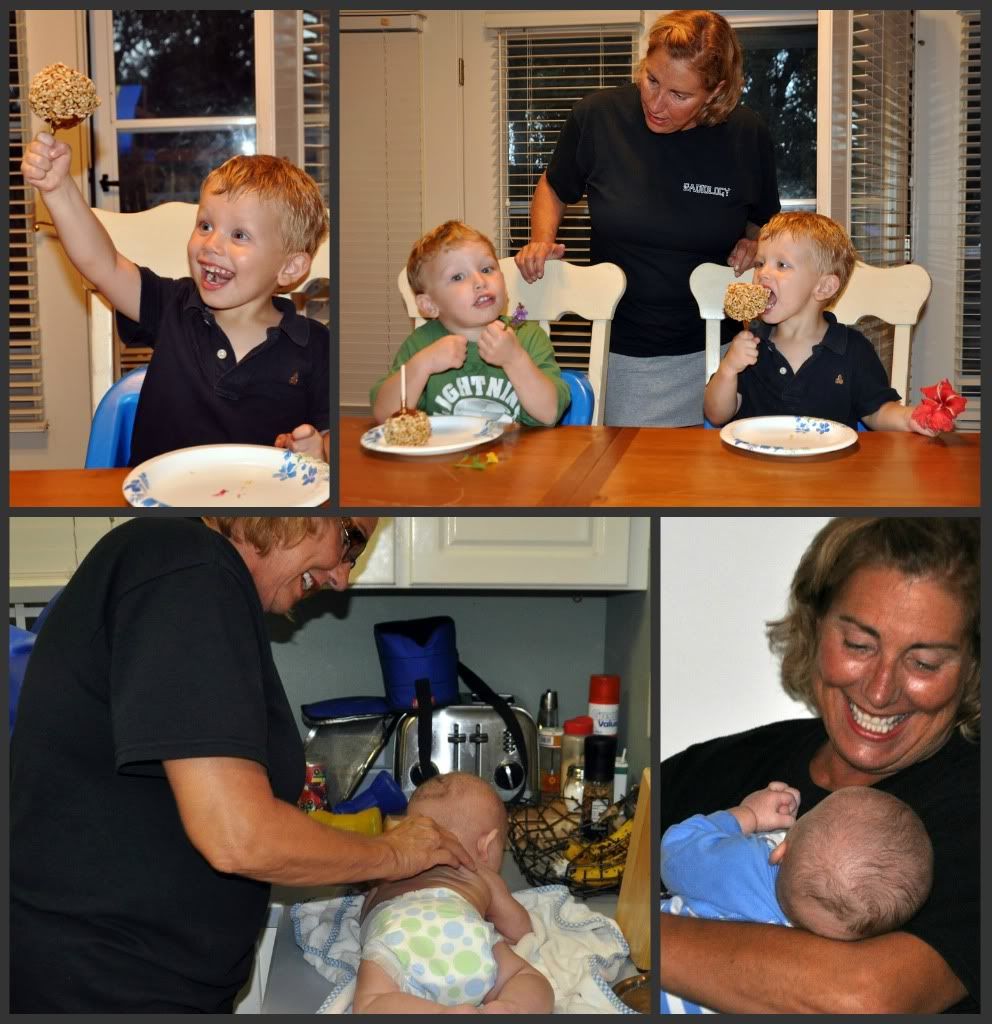 Spent time with Grammie and Pop's (and Mommy and Daddy had a kiddo free night!)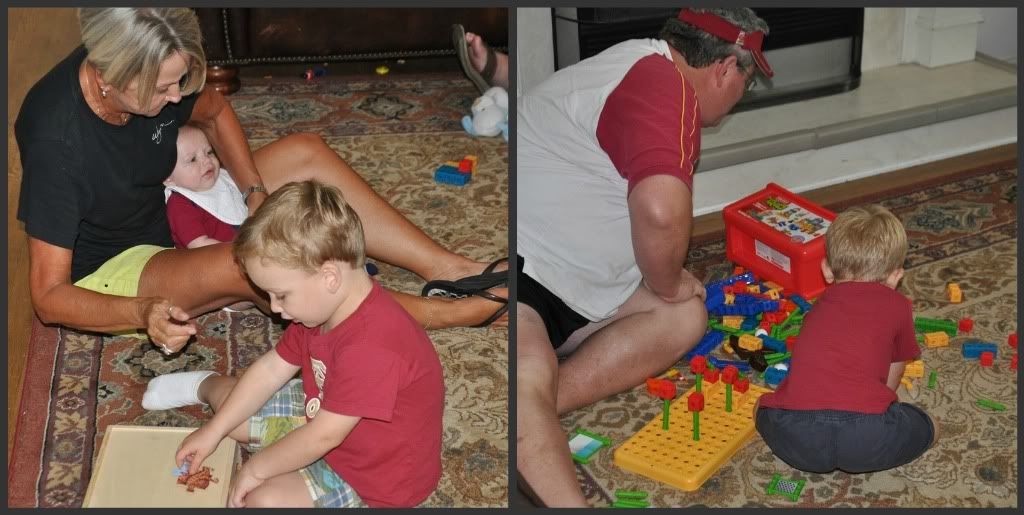 Played in the sprinkler water at dusk in the driveway...boys will be boys I guess...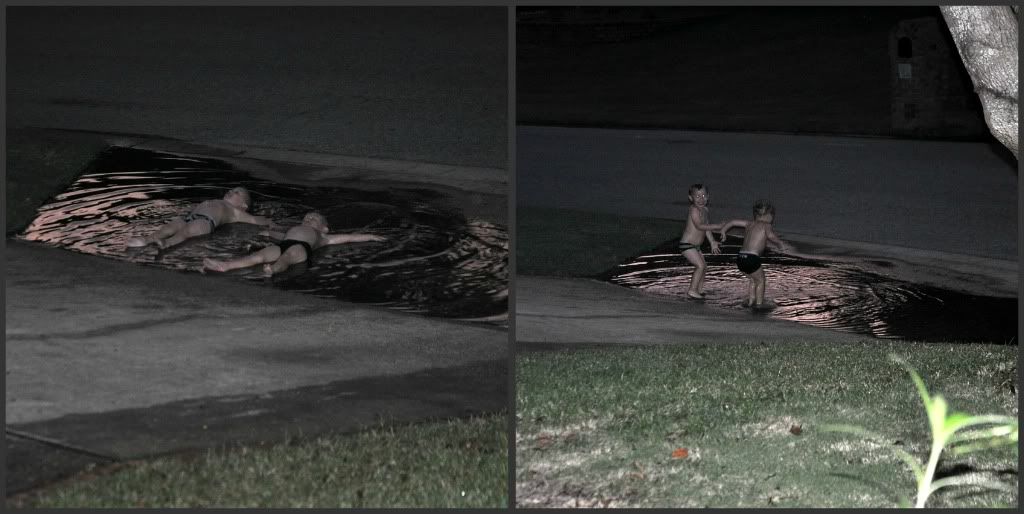 Made our very own pizza...They had a blast!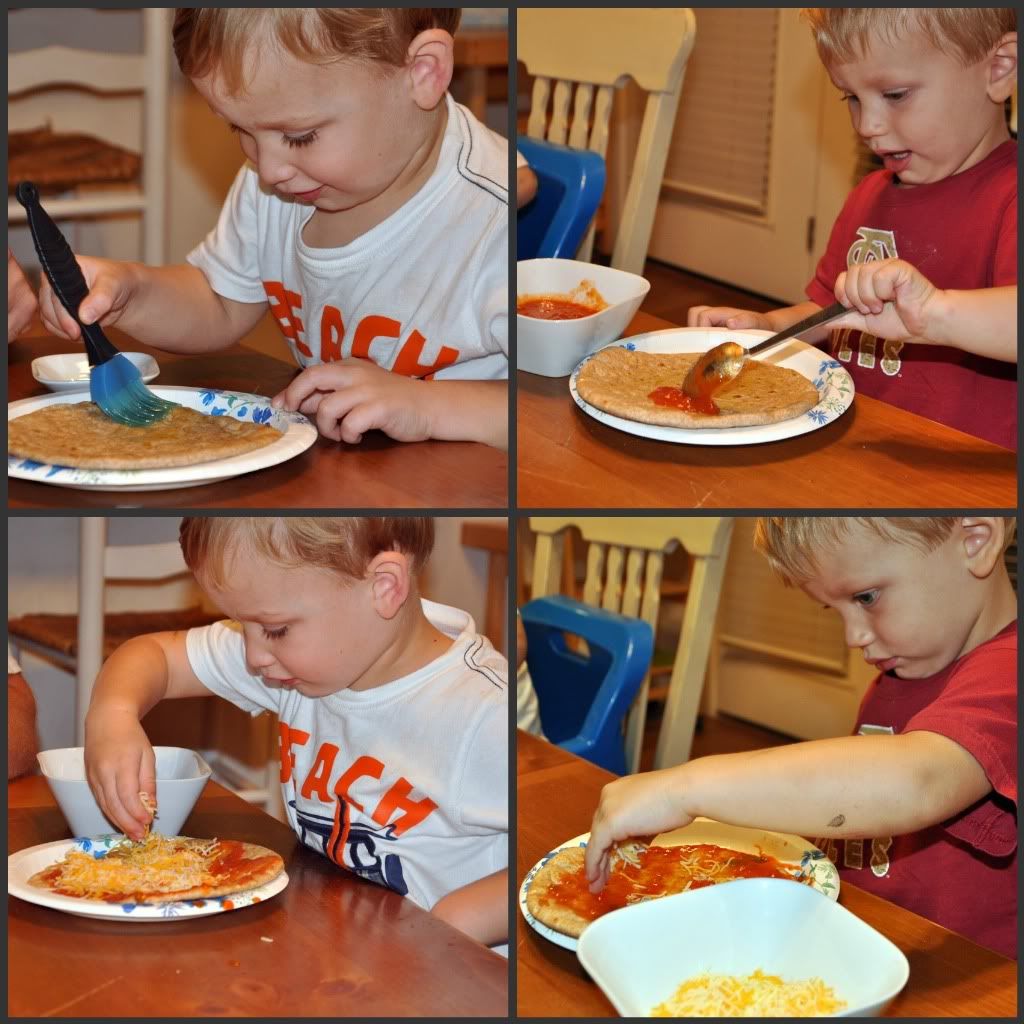 The finished product...and we didn't forget about baby J!
Top Left: Wade methodically placed each pepperoni perfectly in place and arranged his cheese and sauce just so.

Top Right: Brody spread all of his toppings all over the pizza, no rhyme or reason to placement.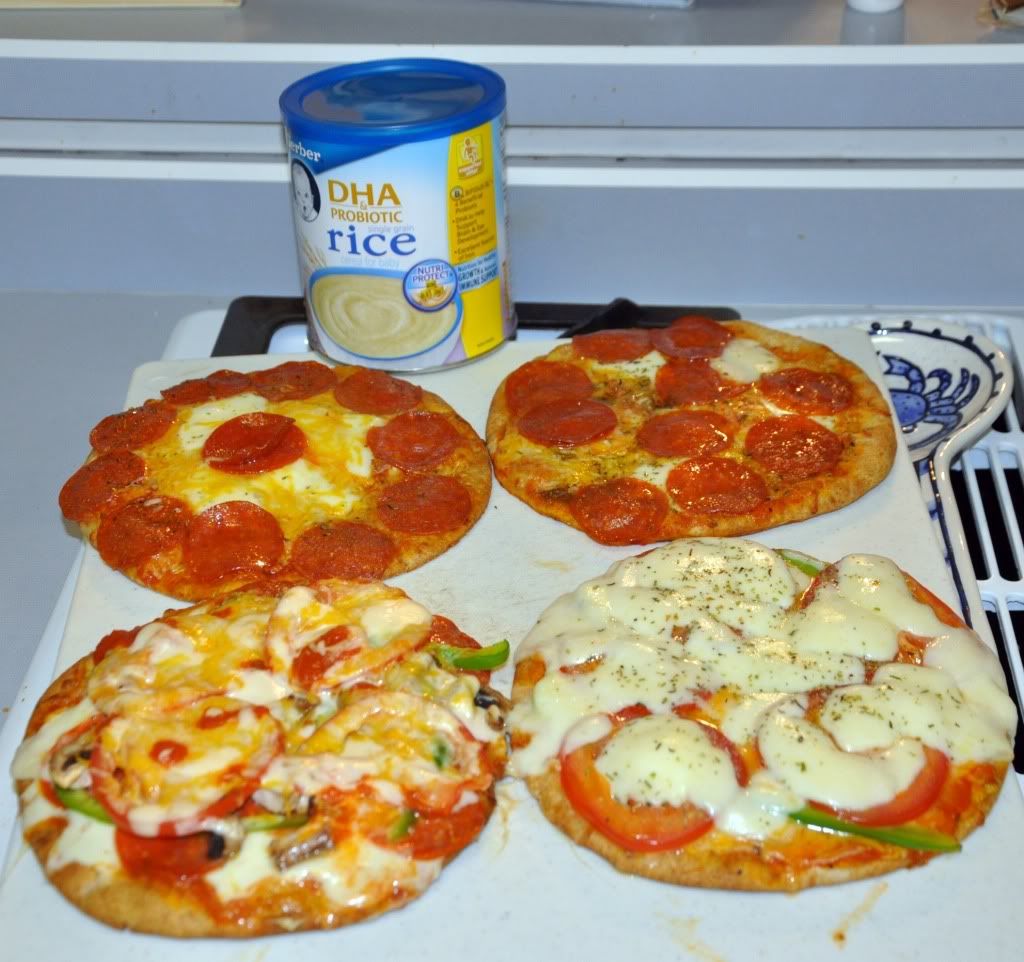 Enjoyed life...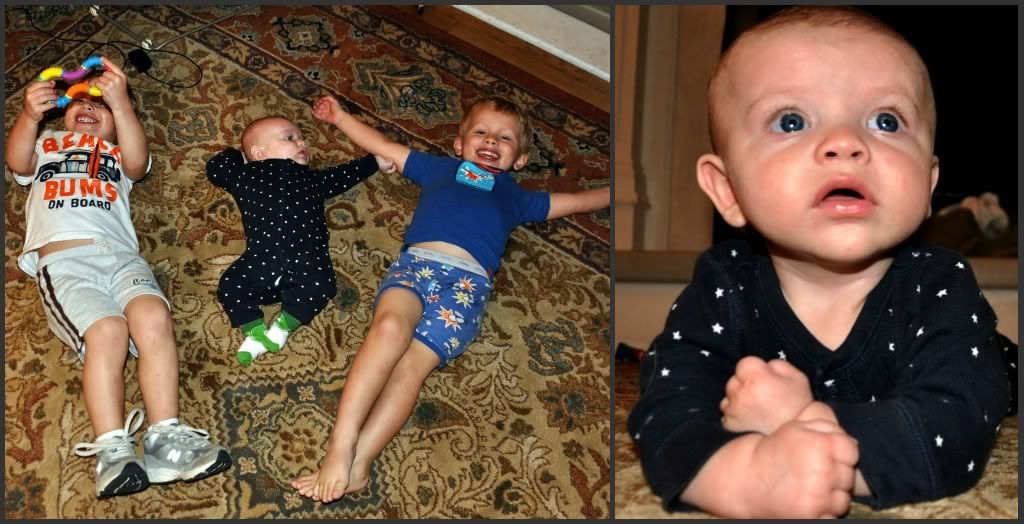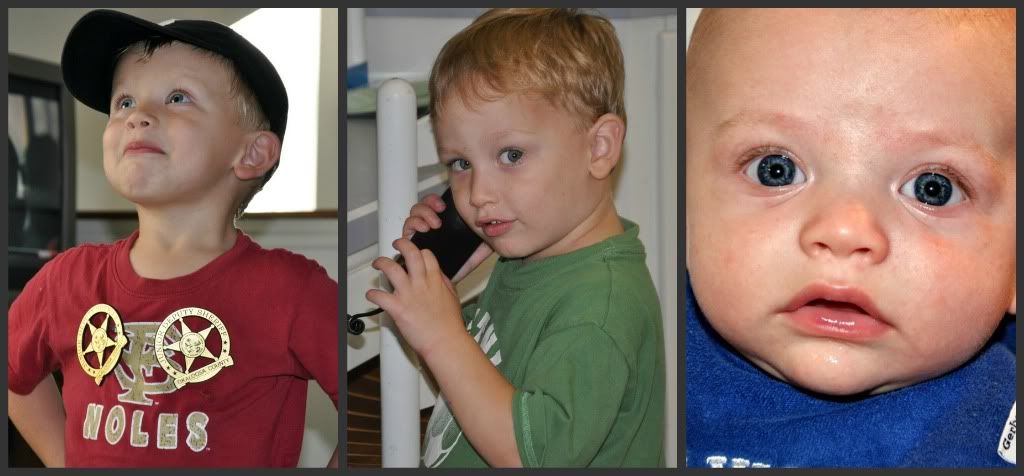 Goofed off at Bass Pro...



And saw our very first movie at the movie theater! The Lion King...They did WAY better than expected. Well, we did not really know what to expect, as it was 3D, but they did awesome!