Looking for a fun and easy project to do with your kids? Make slime! I found this recipe on Pinterest, my latest addiction..., purchased the ingredients and viola!

Mix 1 cup of water with 1 teaspoon of Borax, set aside.
Mix 1/2 cup of water, 4oz. of Elmers glue and food coloring until blended.

Mix Borax solution and glue solution= slime! Drain remaining water and enjoy...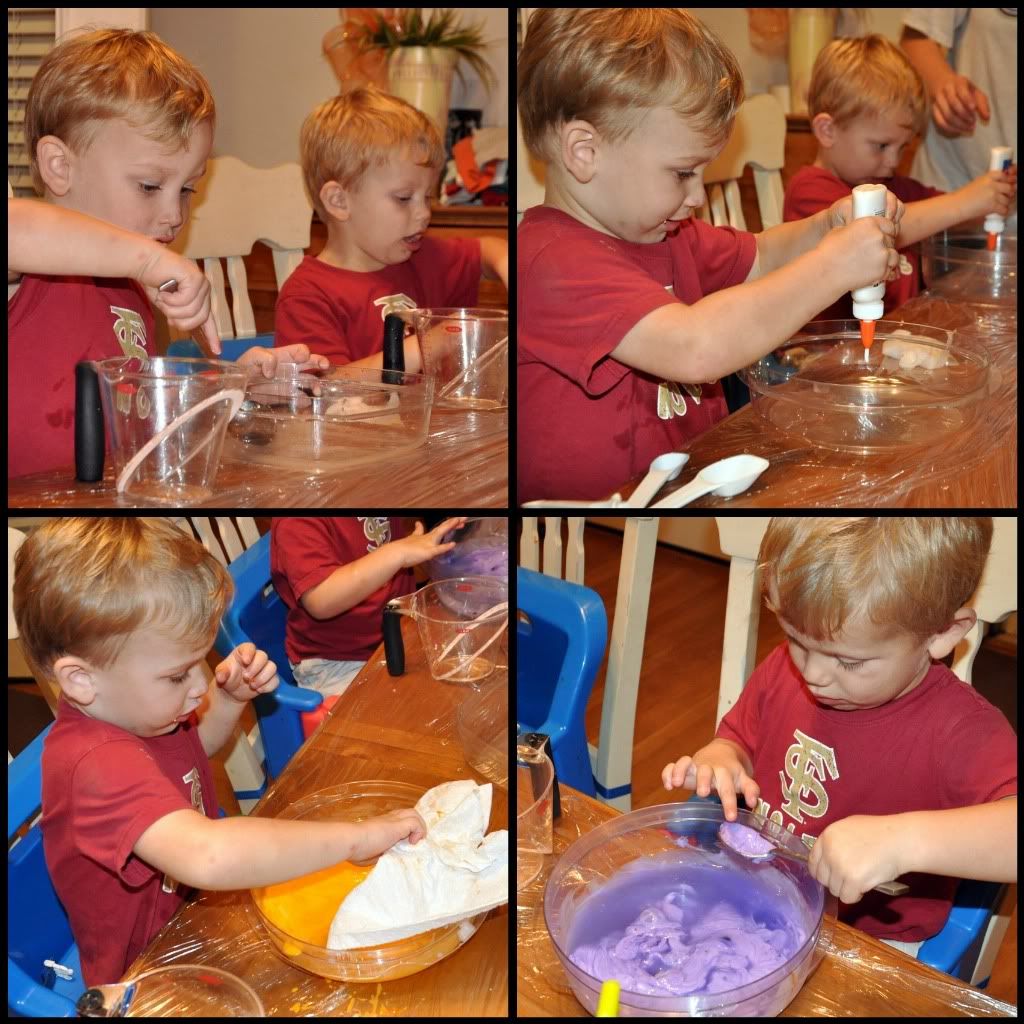 During their nap, I decided to make a variety of colors! They had a blast and were blown away that they made slime. Jack even got in some texture time!