JackJack at 4 months:
15 lbs 1 oz/ 25 3/4 inches long
He is meeting all of his milestones and is in the 75th percentile for height and 50th percentile for weight. Go, Jack, Go.

Fun to compare:Boys at 4 months:
Wade: 13lbs 6oz/ 24 3/4 inches long
Brody: 15lbs 3oz/ 24 3/4 inches long

You can tell they are brothers!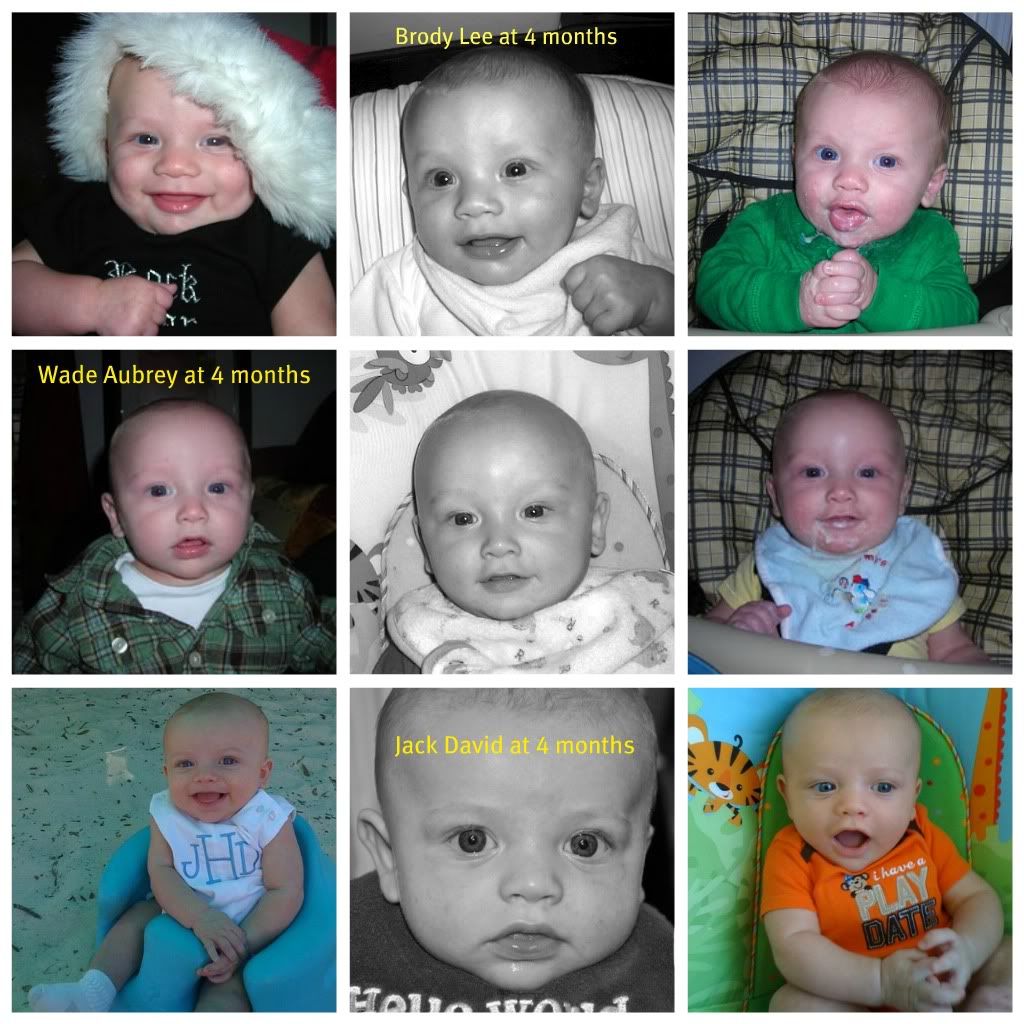 And the boys at their 3 year check up, just a month late...
Wade: 40 lbs/ 40 inches tall Above 95th percentile in both
Brody: 38 lbs/ 38 inches tall 75th percentile for height and 95th for weight

They answered all of Dr. Keefe's questions on que...meeting all developmental milestones and very healthy! Wade's tubes are starting to fall out...which we expected as it has been over a year since they were inserted. Neither one cried when they received their flu shot...talk about impressive! Wade just said, "Ow!" and Brody did not make a peep! The only thing we need to work on with them is encouraging them to get completely dressed on their own and learn to button.

I cannot believe how fast time is flying............