Daddy and Uncle Scotty had their quarterly Performax meeting, and this time, the "Harrell franchises" were the city hosts! The group decided to meet out at the resort, so we (me & the boys and Allie & Caden...Grammie and Pop's even joined in for about 24 hours!) tagged along. (This is where Todd and I were married, so it was special having all of our boys along with us this time.) What a treat to only travel 30 minutes and feel far away from home...Here are a few pics from our adventures:
We spent TONS of time outdoors, especially on the enourmous all wood playground:

There was a Brewfest going on, which meant lots of people and outdoor music! The boys had a blast dancing with the band...Shake your groove thang' baby! Thank goodness the band finally took a break, as the boys would have danced all night long!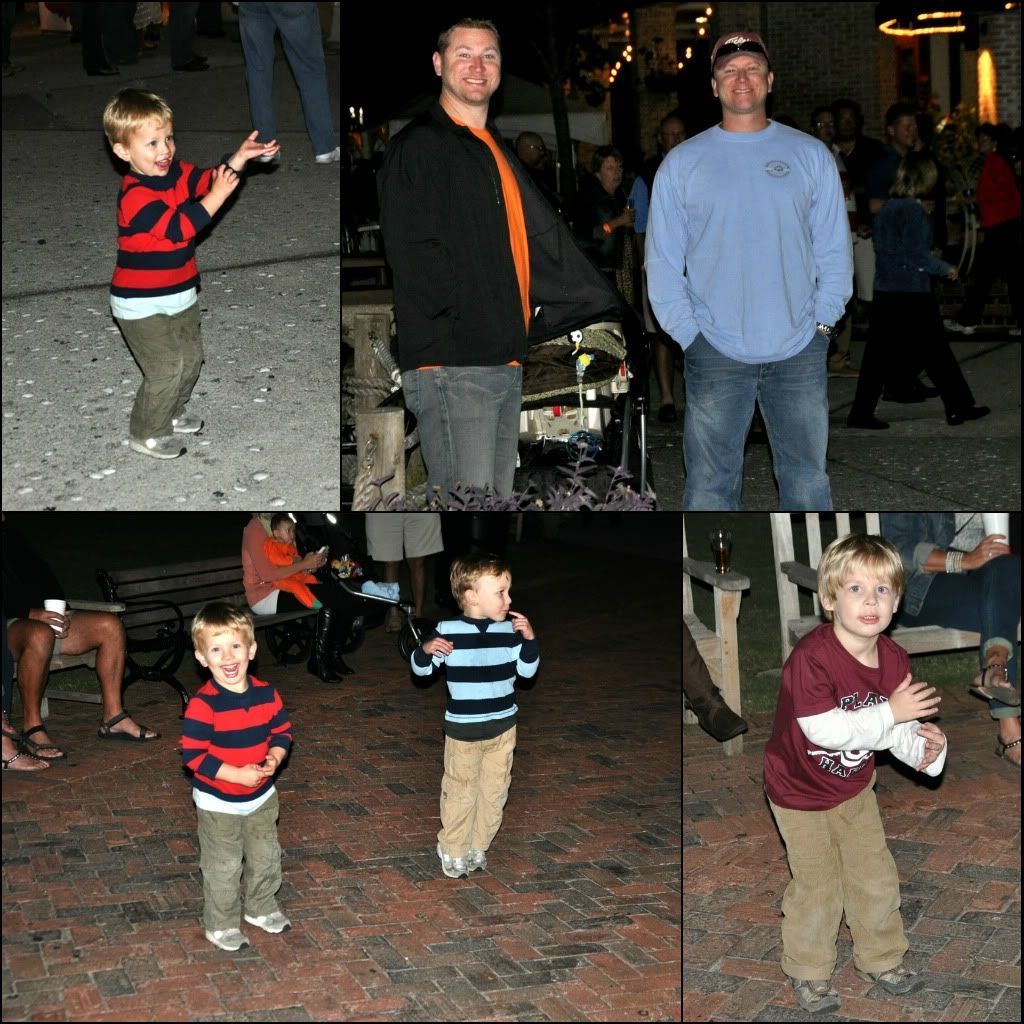 We sure enjoyed our condo and its spectacular outdoor space and panoramic views! Great for bubbles...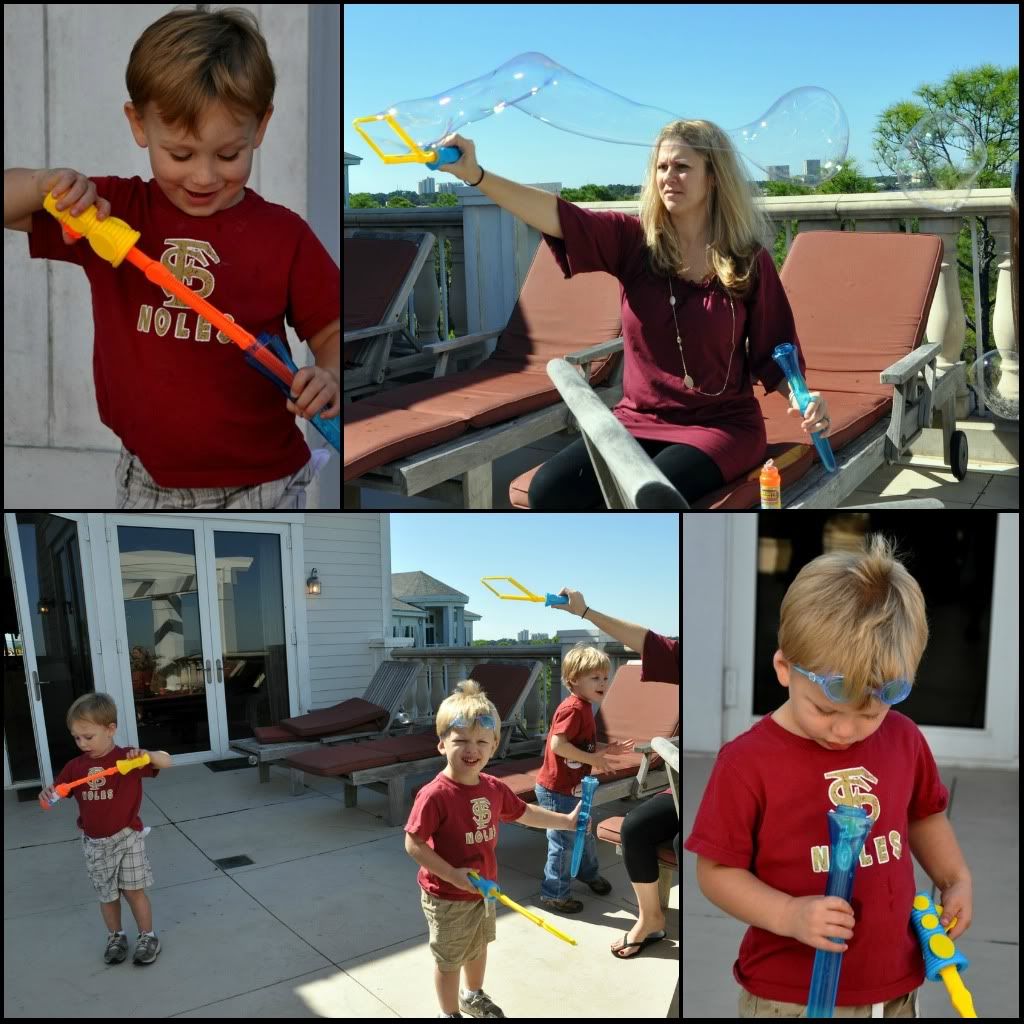 All in all, the weekend was wonderful, memories were made and family time was spent: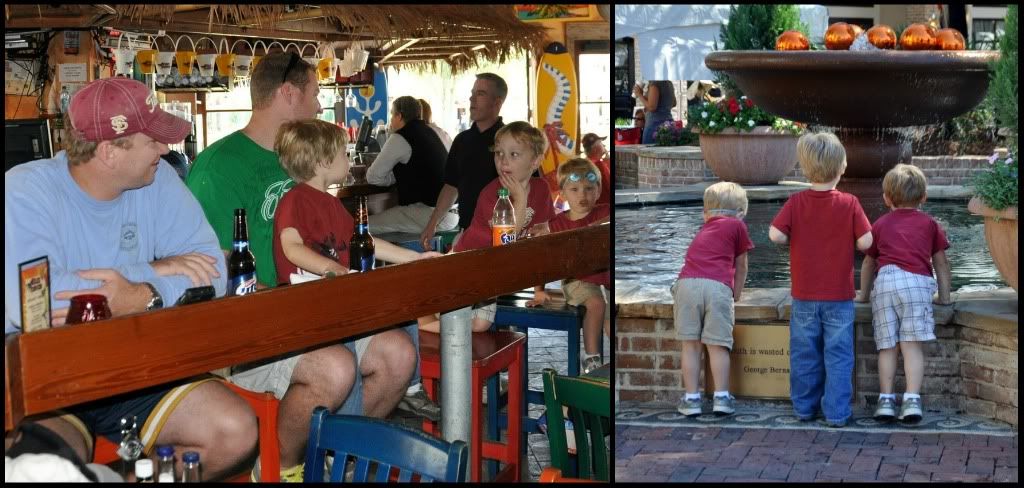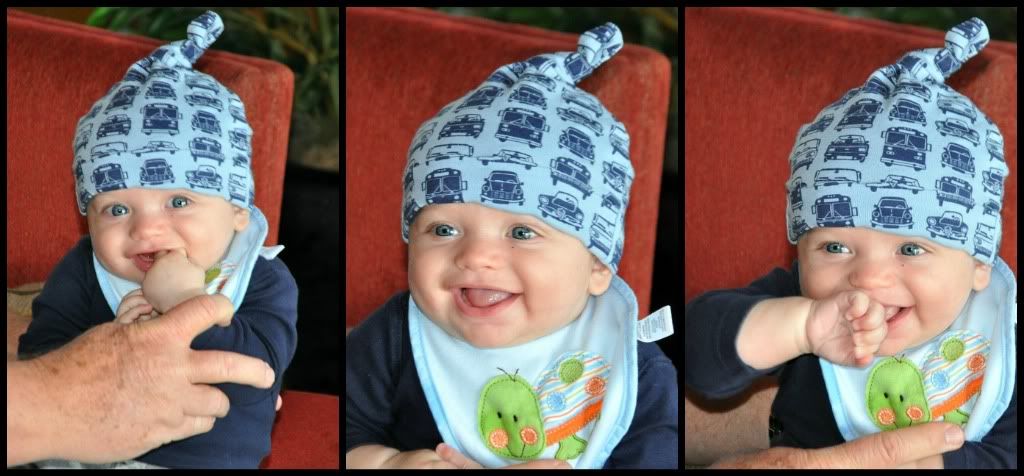 PS. Notice B's googles made a re-appearance?? He even slept in them again.......