The day finally came...the day Todd has been waiting on since he found out we were having twin boys...we took Brody and Wade to their first FSU football game! My Mom graciously watched JackJack for us...thank you Mom!! So, after dropping him off, filling up the cooler and the tank with gas, we set out towards Tally for the FSU v. Nevada game.
We drove them all through campus, showing off where Daddy played baseball, where Mommys sorority house was, the fountain, my old freshman dorm, the college of business...wow, the memories came flooding back! Watching all of the frat boys and the dolled up sorority girls, made me chuckle and realize just how old we really are. We used to be those young, not a care in the world "students". They have been tailgaiting since Thursday night and will continue until their heads hit the pillow in the early Sunday morning hours...ahhh...college.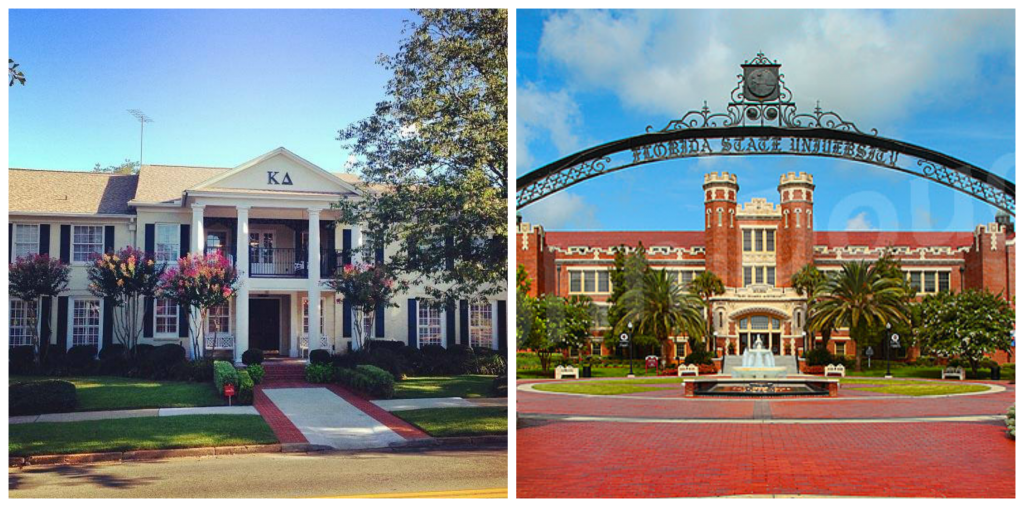 Every game I have attended since college, we have always had a parking pass, University Club tix or Grill seats. This past weekend we rolled into town, in our mini van....sigh....parked behind the Bank of America and met up with the Wood family! We bought the boys new hats/visors and new footballs and we were all set!
Teaching them the importance of tailgaiting at a young age.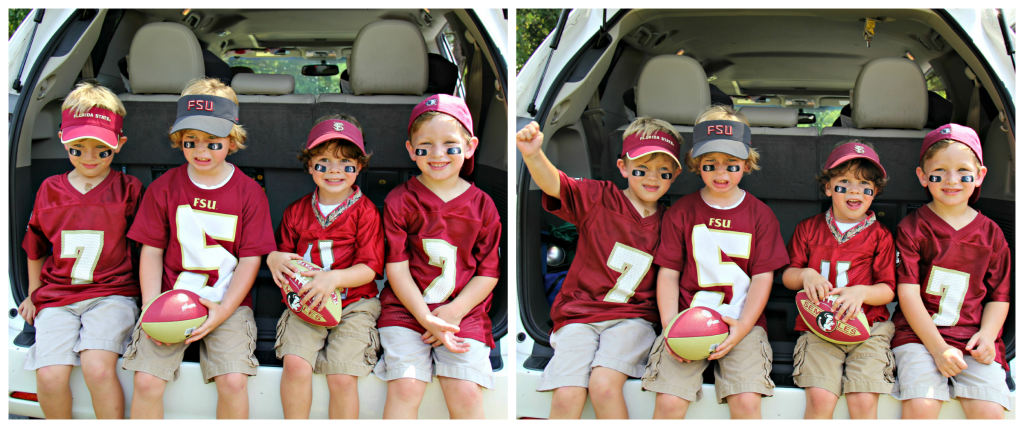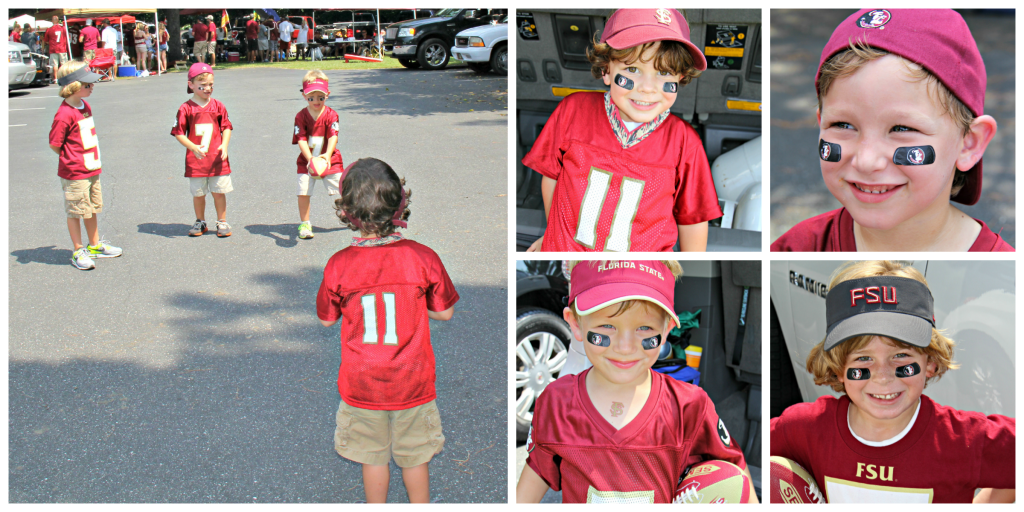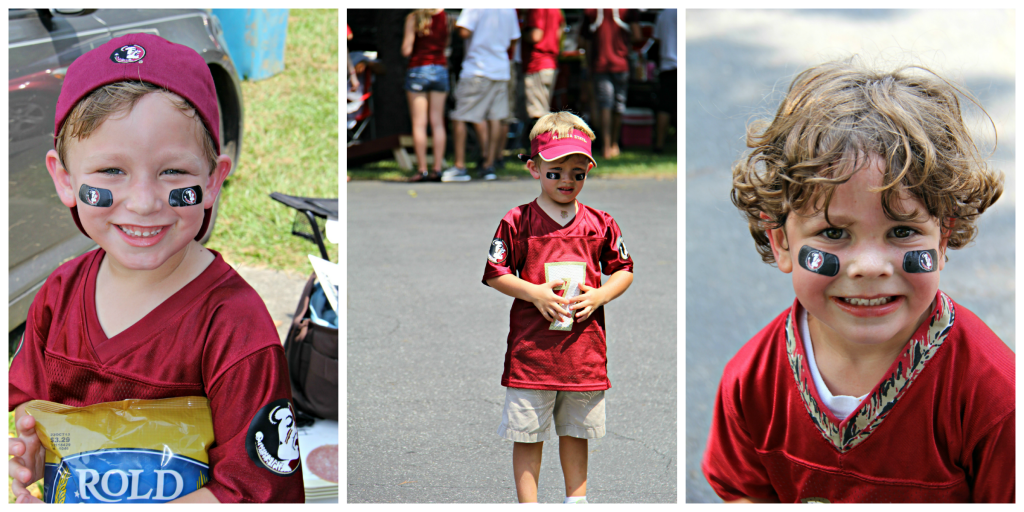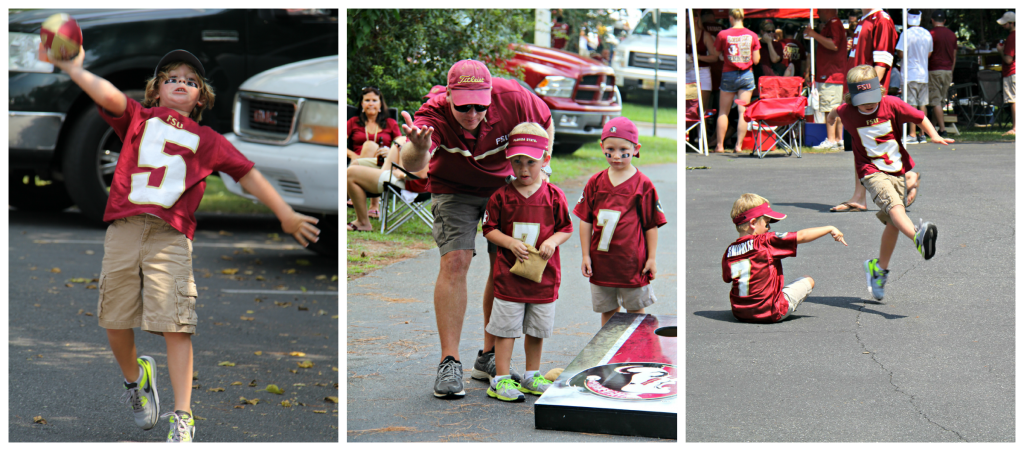 Walking up to Doak and playing on the green...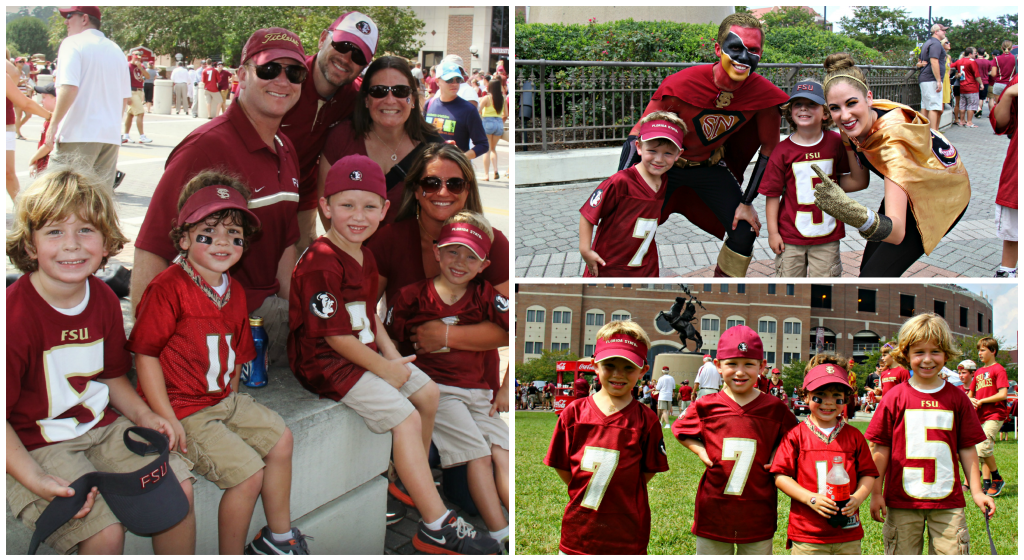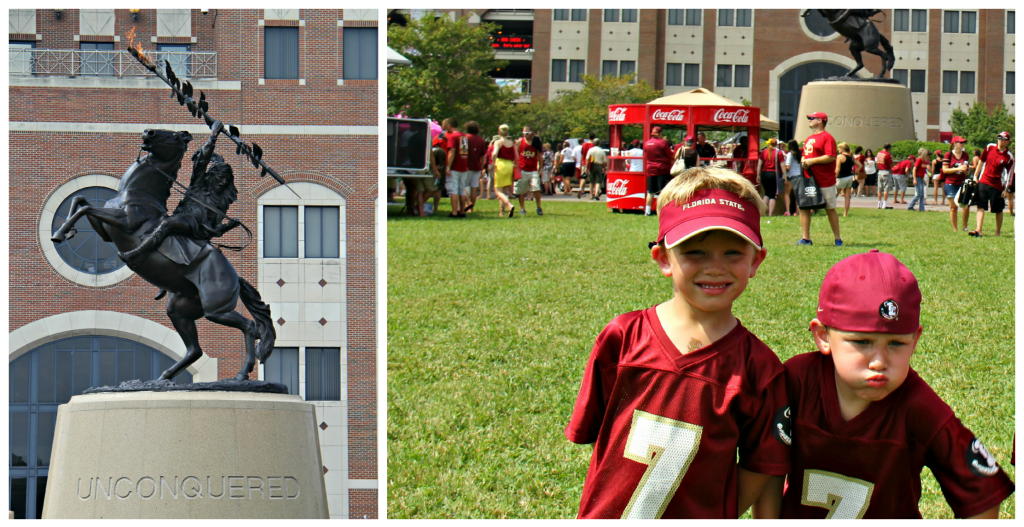 Introducing them to college footballs #1 mascot...Osceola and Renegade!

We had such a great time with the Wood clan, as always!! The boys lasted until the end of the 3rd quarter. Pretty good, considering it was 150 degrees outside and a sauna in the stadium...this Momma does not do well in the heat :) The boys asked immediately upon leaving Tallahassee, when the next game was.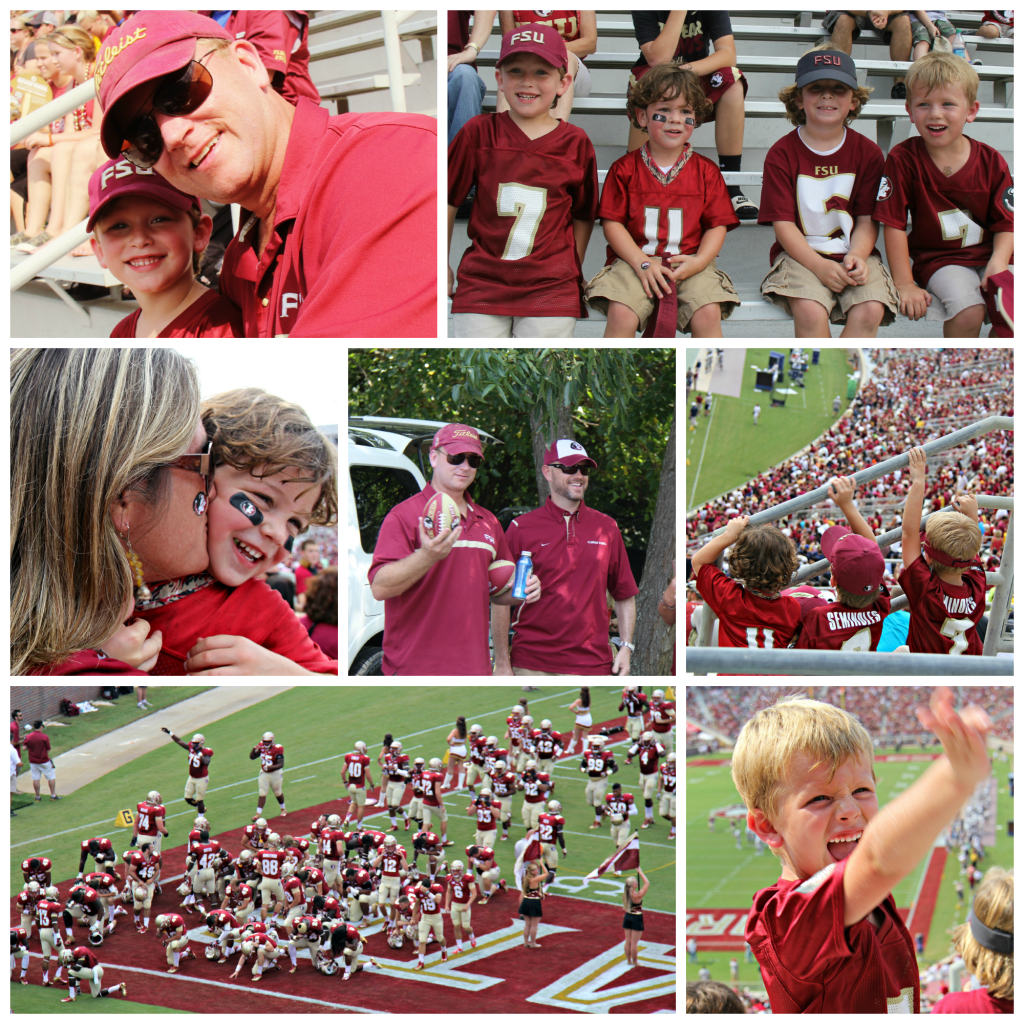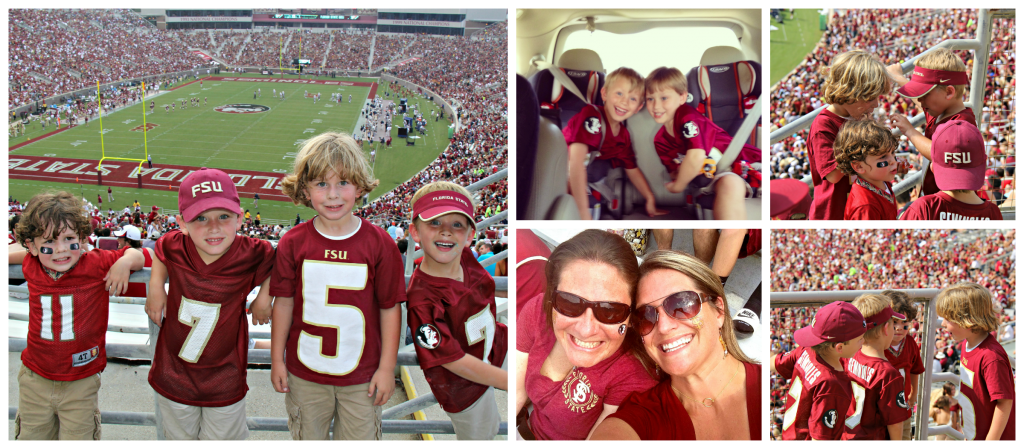 You've got to fight, fight, fight, for FSU
You've got to scalp 'em Seminoles;
You've got to win, win, win, win win this game
And roll on down and make those goals
For FSU is on the warpath now,
and at the battle's end she's great
So fight, fight, fight, fight to victory,
our Seminoles from Florida State.
Thank you again Nanny and Gator for spoiling the youngest. We have a rule...that you have to be 5 to enter through the gates of Doak. So, thank goodness Jack loves spending time with y'all!! (Side note...My mom has always been 'Nana'...ever since the twins were born. Well, around a year ago, they started calling her Nanny...so Nanny it is!)
Nanny just became a certified Red Cross swim instructor, so she used her newly aquired skills on the perfect candidate...Jack! (She is working on teaching him how to float)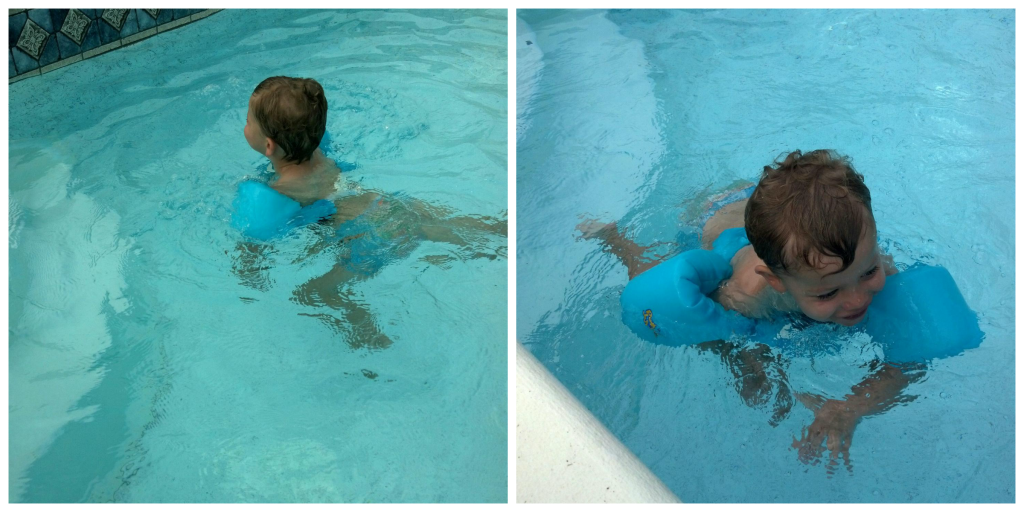 Before she realized it, they had ended up spending 3+ hours in the pool! Little dude was slap wore out!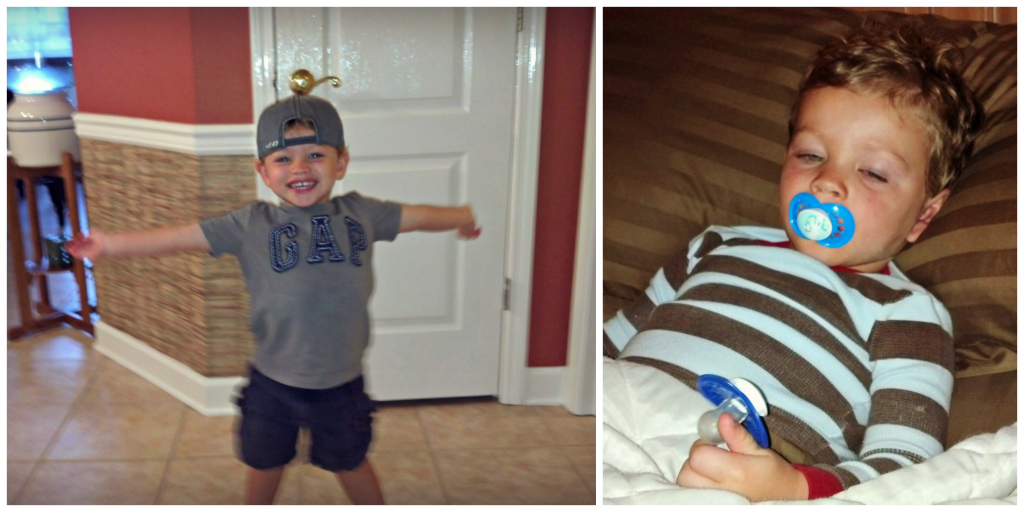 After church Sunday morning, we spent a good 1/2 hour washing off all of the love bugs from our trip back and forth to Tallahassee on I-10. They are out in full effect and are swarming our every move. I love how the boys think that everyday chores are fun and exciting...they actually beg to help vacuum, sort laundry, etc...They will learn the truth soon enough. Might as well take FULL advantage of the cheap, whine-less help while we can.

Later that evening, the house was strangely quiet. I finally found all 4 guys...heads together, building legos. Can you imagine if we would have had 3 girls, just how different this very picture would be?? hehe