Our Niece, Ensley Anne, turned 1 on May 13th and we all gathered to celebrate the following Saturday! Allie did such a great job at putting together her "tutu" birthday party...I loved all of the little details! Her highchair was made into a giant tutu, there was a lollipop tree, strawberry flavored water, pink M&M's and Oreo's and the prettiest, pink cake you ever did see...
Sweet girl followed in her cousin Jack's footsteps and didn't really care one way or the other about her smash cake. They were both extremely anti-climatic and both feel right asleep after the whole ordeal!
The Dad's switched up the babies of the family for a little one-on-one time :)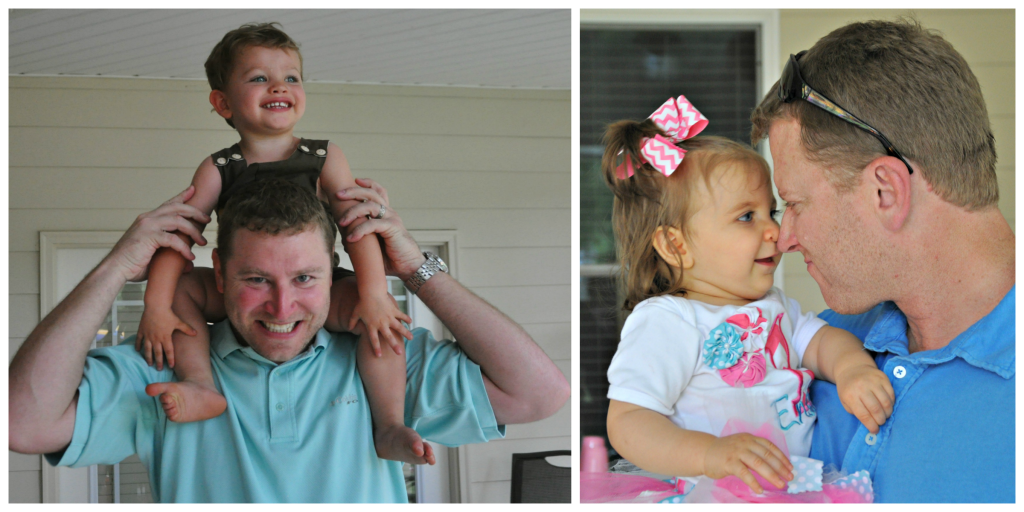 All of the kiddos played on a huge blow up slide and obstacle course and literally fell into their sleeping bags at the end of the day.