Oh my...how did this happen? My baby is already 2 years old. It is happening too fast.
I feel like just yesterday we were eating Nana's 8 layer cake and helping you toddle at your first birthday party...I now chase you everywhere! Ah, yes, nothing speeds the clock like motherhood.
These past two years have been the most fun, exhausting, memorable and challenging years of my life. Each milestone is bittersweet, as you are my last boy to accomplish them. Sometimes I wish I could keep you little forever. At the same time, I love watching you discover new things. I'm trying so hard not to forget what your lion "rawr" sounds like and how you squeal at the top of your lungs when you are excited or how much I enjoy our nighttime routine...you will not fit in the crook of my neck for forever. I'm trying not to forget how you like me to sing ABCD to you or how much you love bathtime or how much you love to dance to Gangnam Style. See, I'm storing these memories away, tucked snug and tight in the back of my mommy brain under lock and key. I have a feeling they might come in handy later in life, when dancing with mommy will no longer be cool.
And while this past year has brought remarkable changes, you are still the same rambunctious, remarkable little boy I fell in love with at first sight. Your Daddy and I joke a lot about your "spirited" and CRAZY disposition. You aren't the kid who sits quietly and plays – or the kid who lets us sleep in – or the kid who calmly sits in a shopping cart – or a kid you can distract with a simple toy. No, you are the little boy who figures out how to climb out of any situation, opens doors he knows he shouldn't and laughs with glee as he runs from me in any populated, public place.
The truth is, we wouldn't have you any other way. Because spirited people get stuff done. They don't take no for an answer and they don't give up on what they believe in. I hope and pray that you, my little boy, laugh in the face of "no," keep fighting for what you want and never let any dream die.
I love the way you confidently announce what you want to do – you, always absolutely certain of what you want. I love your curiosity – how you always ask, "what's dat" and "what's dis??" I love the way you say "please" and "thank you" and "excuse me" and "sit down momma". I love the way that your sweet smile rises and your eyes light up when you are SO excited that I think you might explode! I love the way that you are always on the move – dancing, twirling, running, spinning, climbing – a ball of energy, a blur of activity and life — my blur. our blur.
Thank you for providing endless (exhausted) smiles. We love you so very much Jickity Jackers....you are our sweet Jackie!!!
We celebrated you all day Sunday with all the family that could come! A big thank you to you all for helping us create memories :)
He was WAY into opening his presents this year!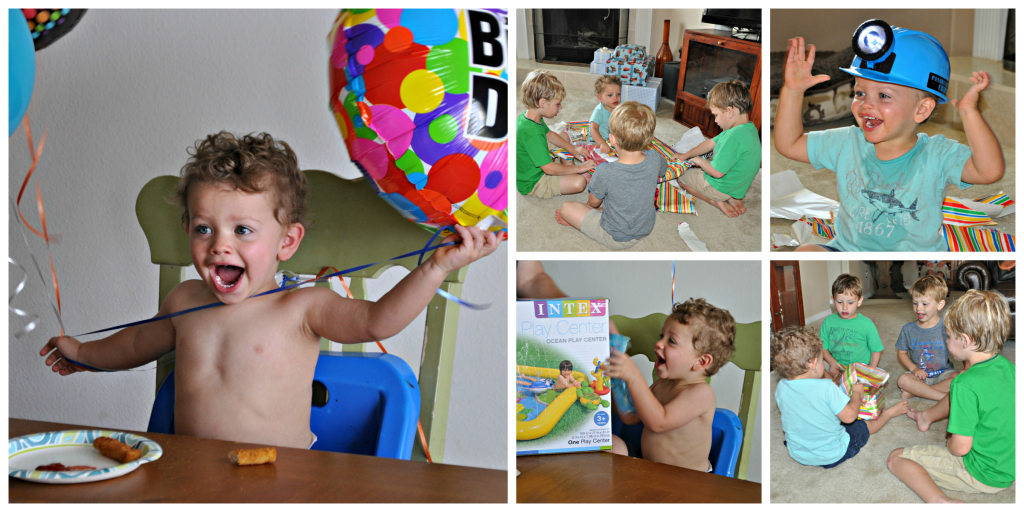 We got all Clampett style and had a kids splash park in the front yard...complete with 2 pools, a slip-n-slide, a water table and even the soccer goal, for good measure. (We cannot set all of this in the backyard because it slopes and is quite un-even.) Oh, what the neighbors must have thought!!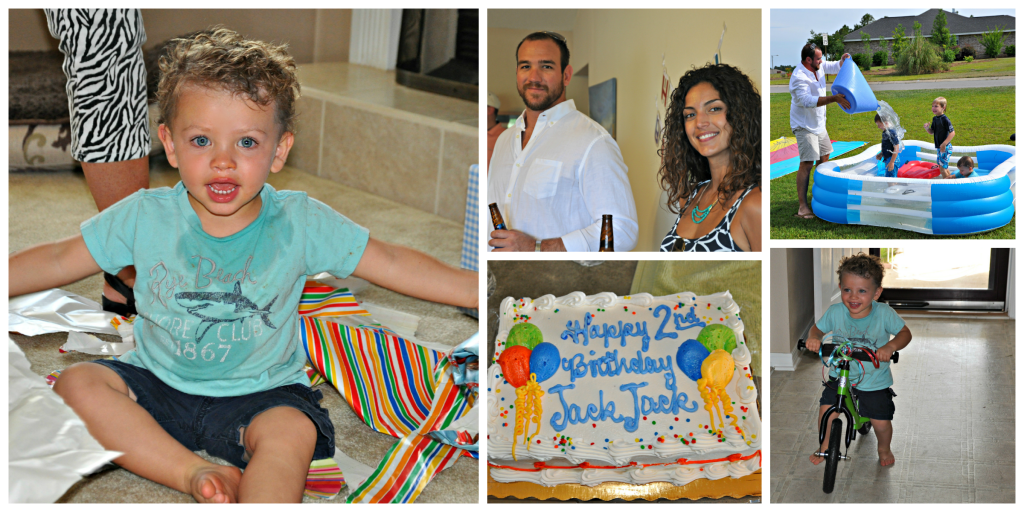 And it would not have been a proper party with out cake and ice cream! We also found out that you absolutely LOVE 7 layer dip, when you scraped a huge handful out of the dish and stuffed it in your mouth...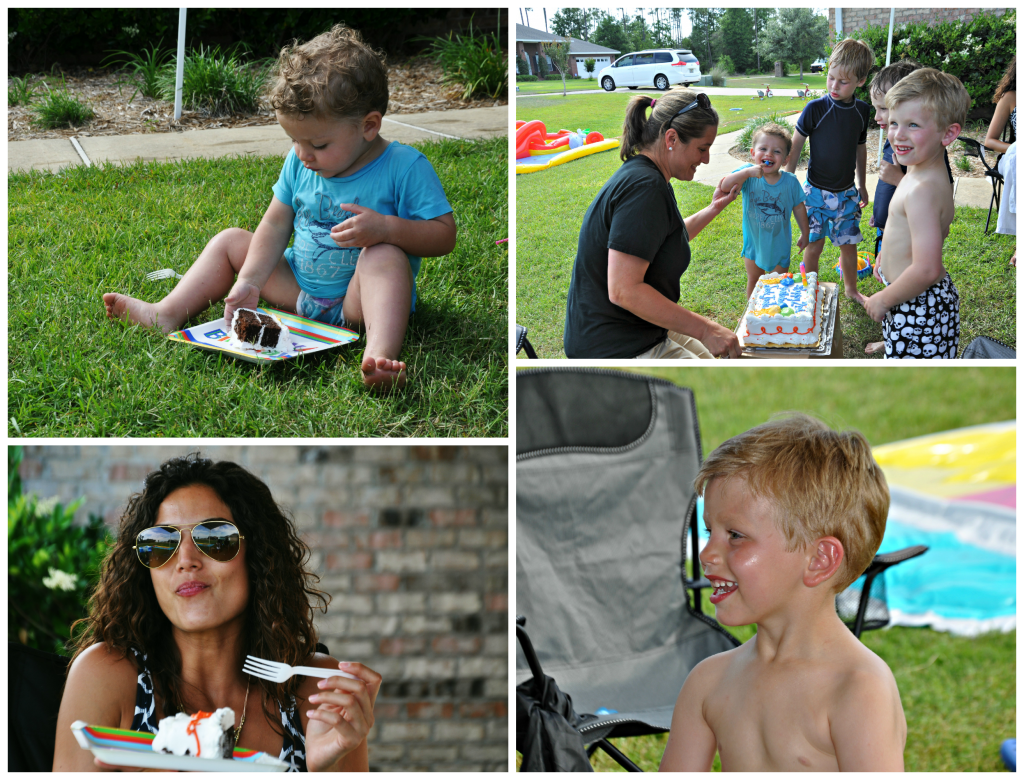 We loved spending time with Uncle Dave and Rebecca, too!!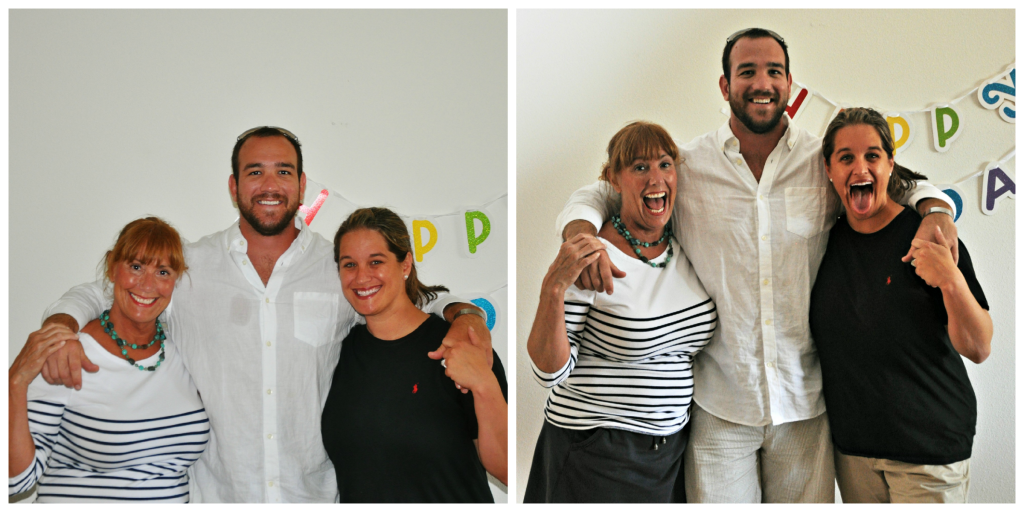 Happy 2nd Birthday to my forever baby boy!!