This post is mostly all about crazy Jack Jack and our spontaneous adventure to see his bud, Carsen!
First, though, since the little man will be 2 years old this month, he feels it extremely necessary to
adorn
dress himself properly. The more shirts and hats, the better. At one point this week, he had on a t-shirt, a polo shirt, a jacket and a rain coat, as well as 2 hats, 3 pairs of socks, googles and rain boots. He is quite the multitasker, as he was able to hold 3 noonies and a fruit roll up. Don't underestimate the power of a good outfit!!
OK...back to our spontaneous Saturday adventure...
Great Grandmother Harrell was recently in the hospital for blood pressure issues and was just discharged to go home, so Todd and the big boys decided to head over to Macclenny early Saturday morning to surprise her and help in bring joy to her recovery!! Uncle Scotty and Cousin Caden joined in on the fun too! These are the only pics that Todd took.... :)

So, while they were driving to Macclenny, Jack and I headed over to Gulf Breeze to hang out with the Dasinger clan and go to the Annual Crawfish Festival! It is always fun to get Carsen and Jack together, as they are only 6 weeks apart. (Carsen has an awesome birthday...he was born on the 4th of July!)

Neither one would have stayed in the wagon if they were not in there together...so it was a perfect pairing! They both are obsessed with their hats and never took them off...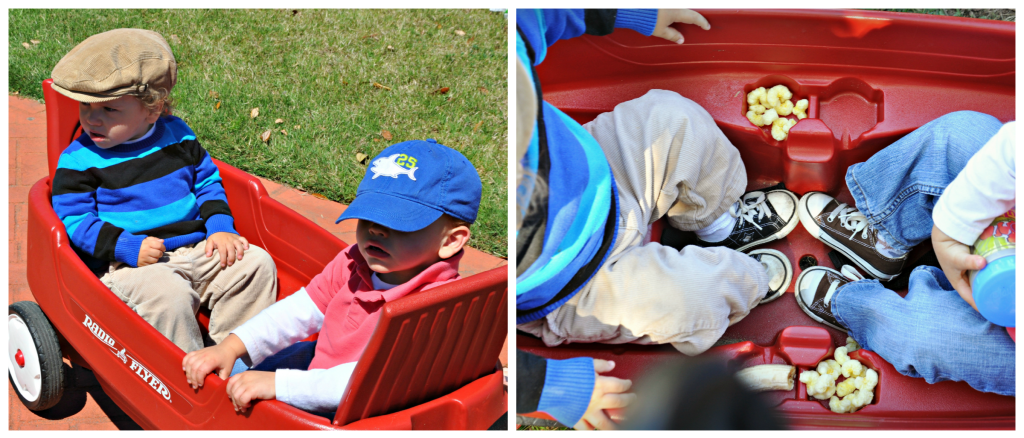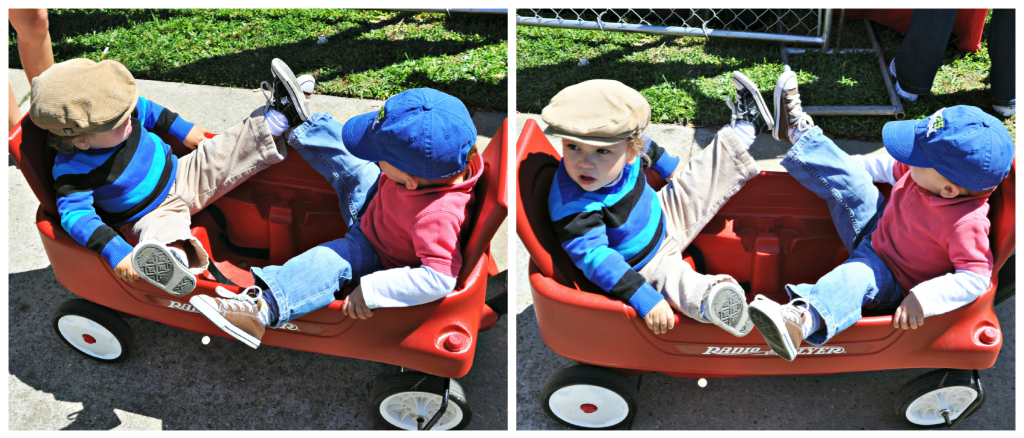 We had high hopes of being able to let the kiddos run around and dance to the music. You know, hang out on a big open grassy area and watch the festival around us? Well, it was way too packed with adults and bigger kiddos...they did have fun dancing with the band for a bit, though!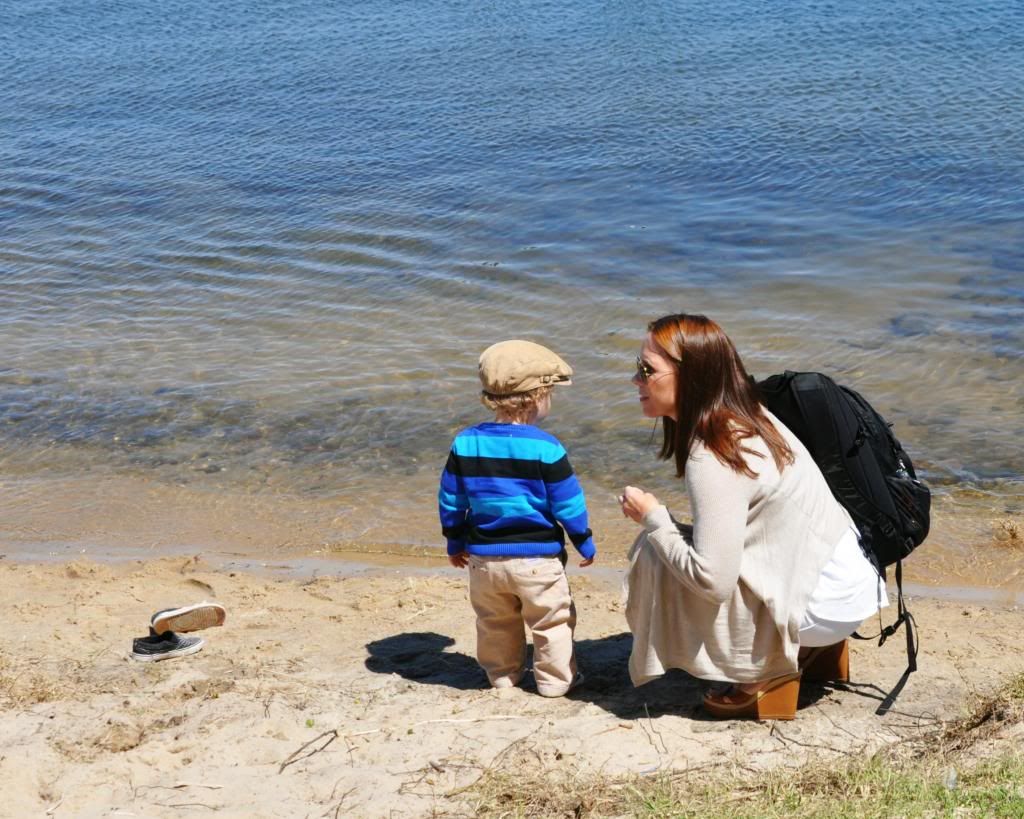 After about a half an hour of chasing the kids, we decided it would probably be a better idea to venture across the street and play at the park. They had free rain to roam and run...and enjoy chicken on a stick! And bananas, fruit snacks, pirates booty, crackers and anything else they could get their hands on. Those boys can eat!!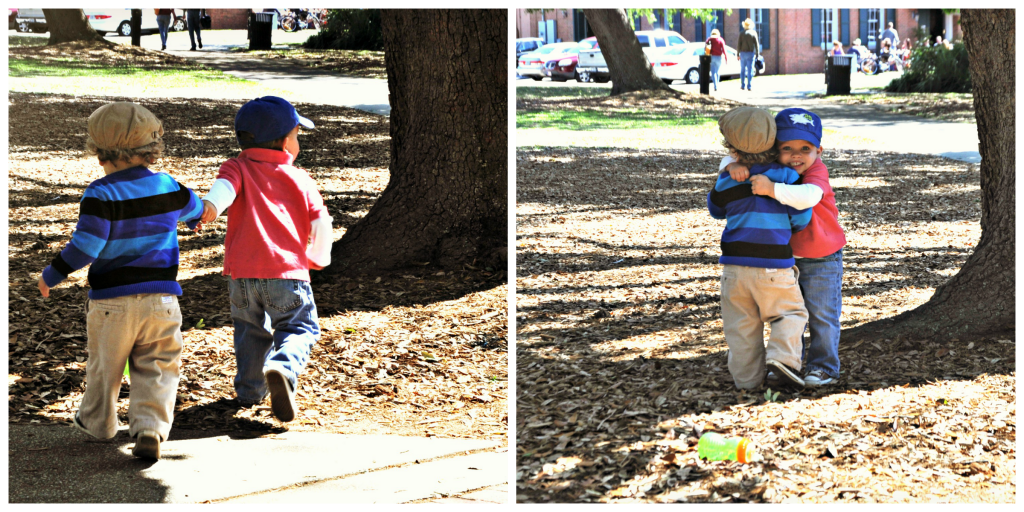 We then ended up back at their home, where the adults enjoyed shrimp Po Boys, music and The Derby. The kiddos, well, they kept running :)