Our boys ALL love the water...and for this, I beam with with pride, as I was a swimmer for my entire childhood and into high school!
B-man is our independent swimmer, always diving for his rings or sticks. He really shows no fear for the water, but respects it at the same time. He can float and hold his breath for a very long time! His kicks are strong and we are working on the freestyle stroke daily...
Wade started off terrified to even venture off of the stairs. Even though he wore his floaties, he was honest to goodness scared to death. Ever since the cast came off, he has been way more cautious and weary of anything new. Nana and Gator gave them the dive sticks and the rings, and once we explained to him that he could not possibly dive down to get the toys with his floaties on, he took them off and never looked back! He has an amazing stroke, and as long as he can "push off", he continues to go longer distances each day!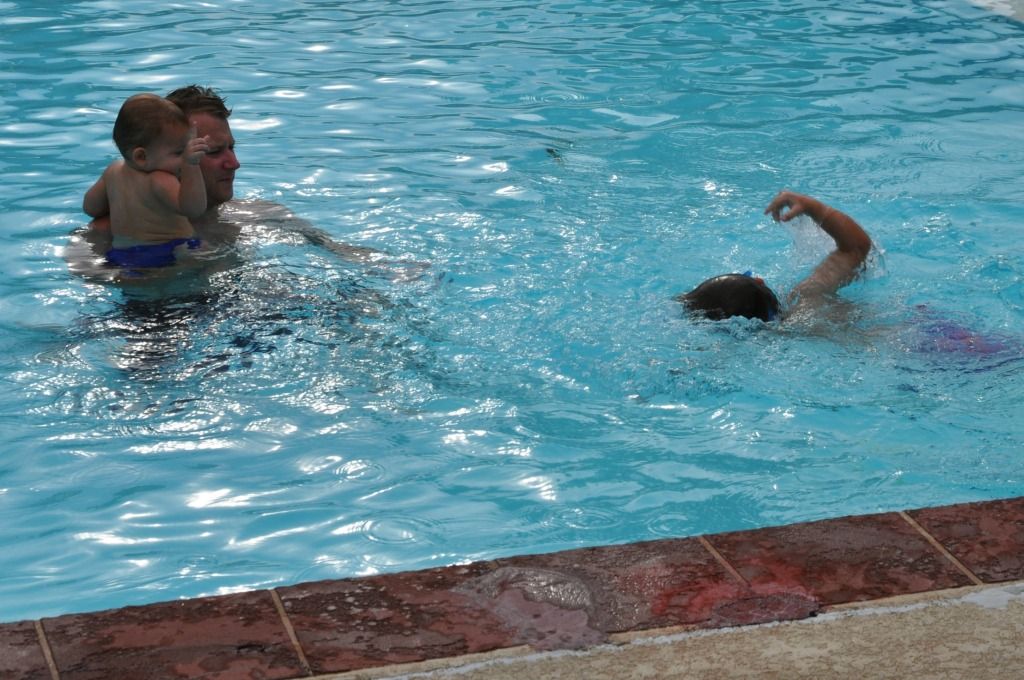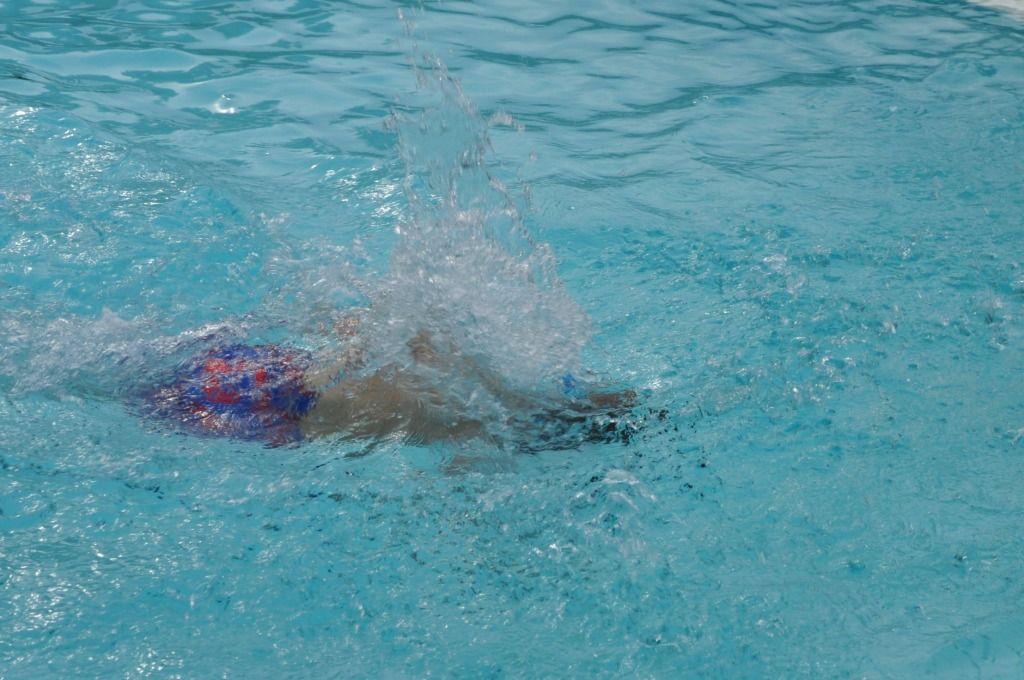 And, last but not least, sweet baby J absolutely loves the pool! He is under the water more than out! Todd and I count, "1....2....3..." and we swoop him under the water, give him a little push and he "swims" to the other parent, anxiously waiting for him to appear...and without fail, he comes up a smilin'!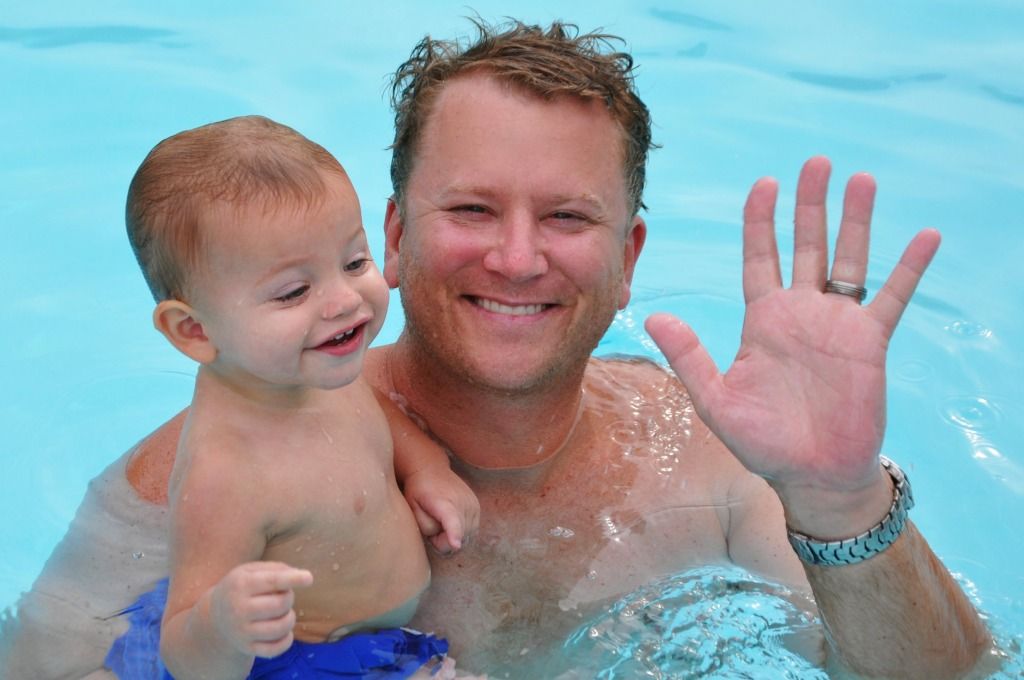 What a great way to spend the hot and muggy summer days!