The boys 4th birthday weekend was a success! We started off with a visit from Nana on Saturday...filled with presents and a trip(between storms) to the pool! Their new dive sticks and pool rings had them diving to the bottom of the pool without their floaties in no time!!!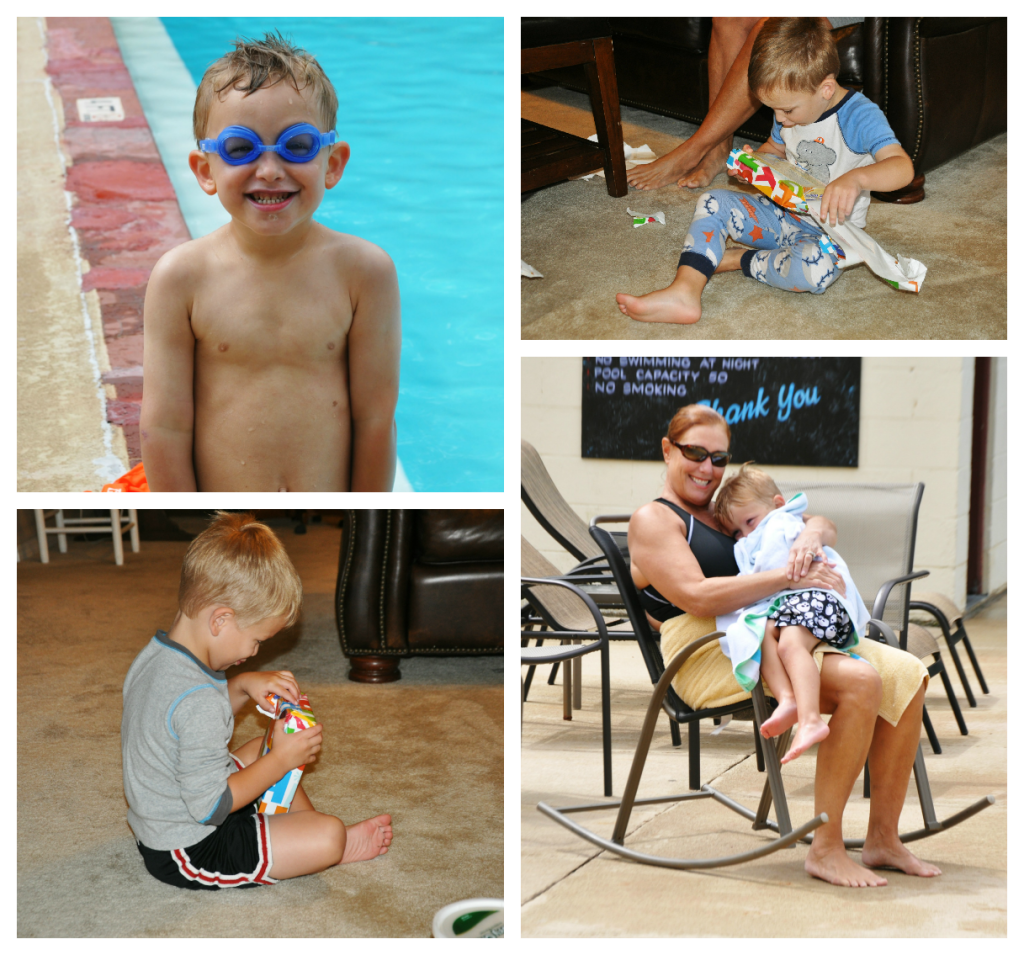 The next morning, we decorated our little home for all of the family that came to celebrate their birthday!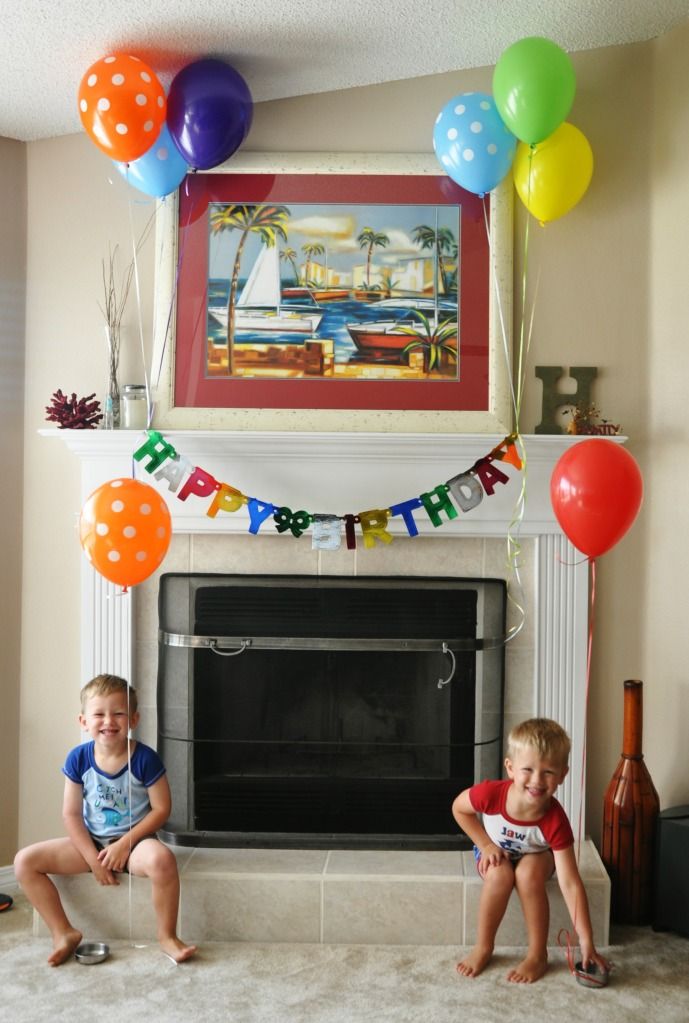 They were overwhelmed by all of their presents...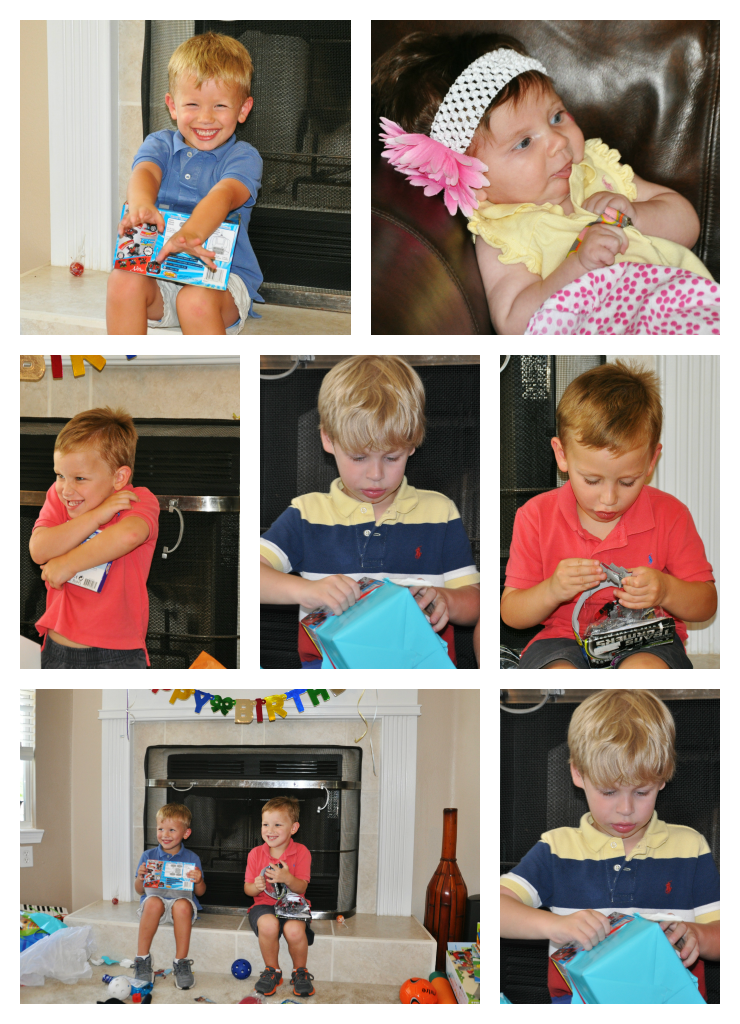 Loved having their own cakes......Check out our "typical" family pic...ha!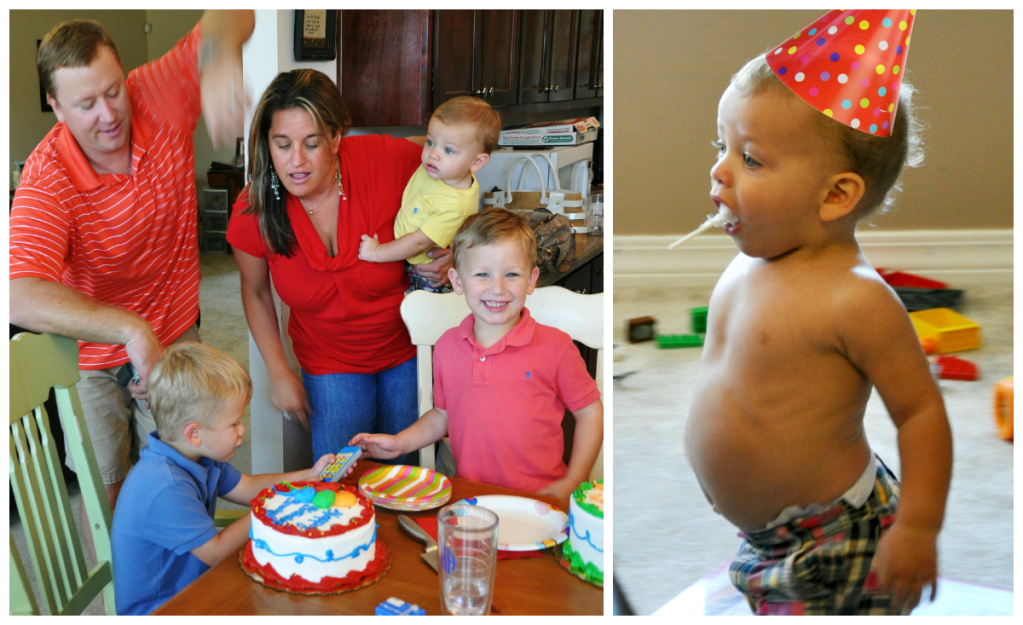 And enjoyed spending time outside with their cousins! This was the first pretty day in over a month!!
The Harrell Cousins! Poor Ensley kept sliding off of Caden...hehehe!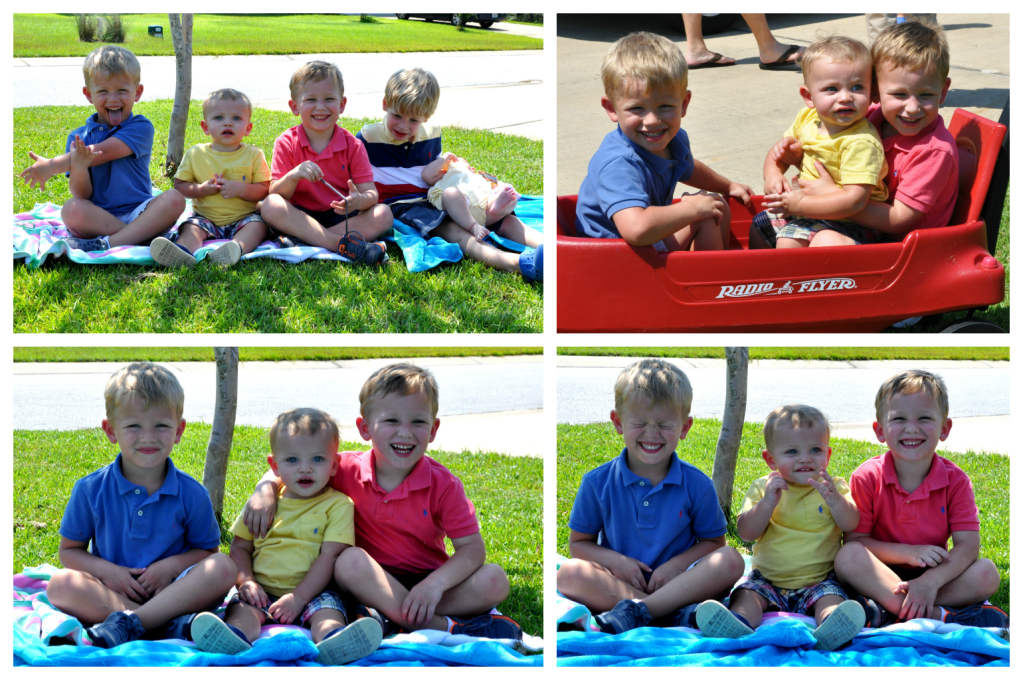 Thank you to everybody that came over to help celebrate their 4th birthday...they enjoyed the special attention tremendously!!
Happy 4th Birthday to our sweet, spunky, smart, full of energy boys...Brody Lee and Wade Aubrey!