Little man was sick. Really sick. Fever over 103 degrees for 4 days...found out it was a double ear infection (His fever was 103.8 at the Dr.'s office, after Tylenol and Motrin)! It was so sad...he would fall asleep right on my chest and if I put him down, he would start crying. For those of you that know him, he RARELY cries, so I knew he was in pain. Darn near broke my heart.

Incredibly pitiful...both the baby and the cell phone pictures...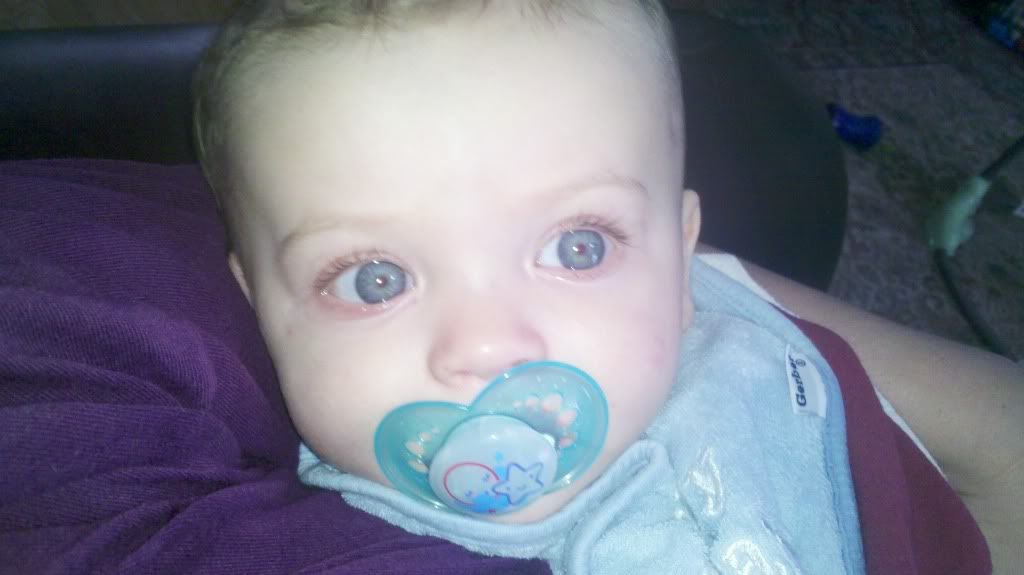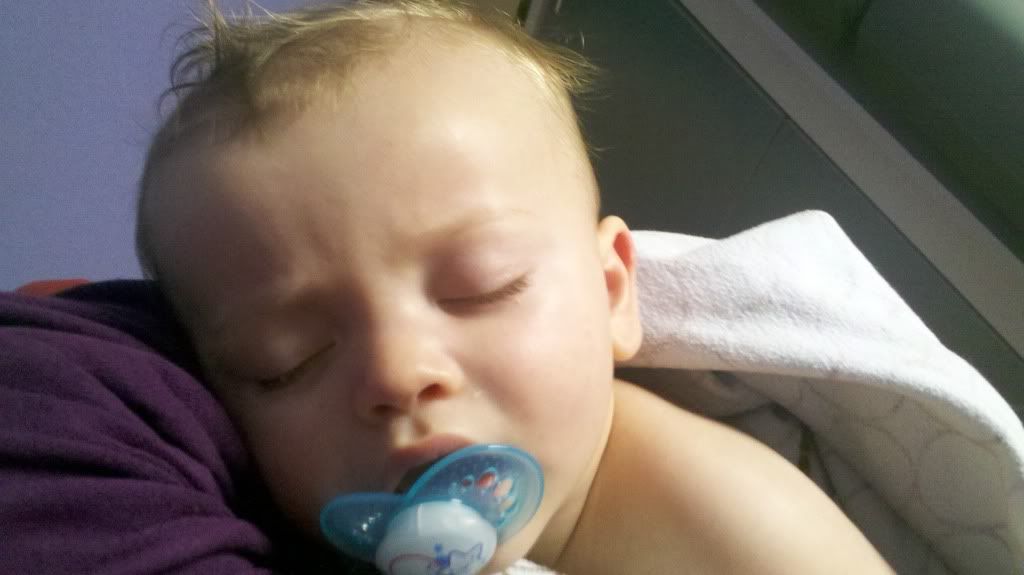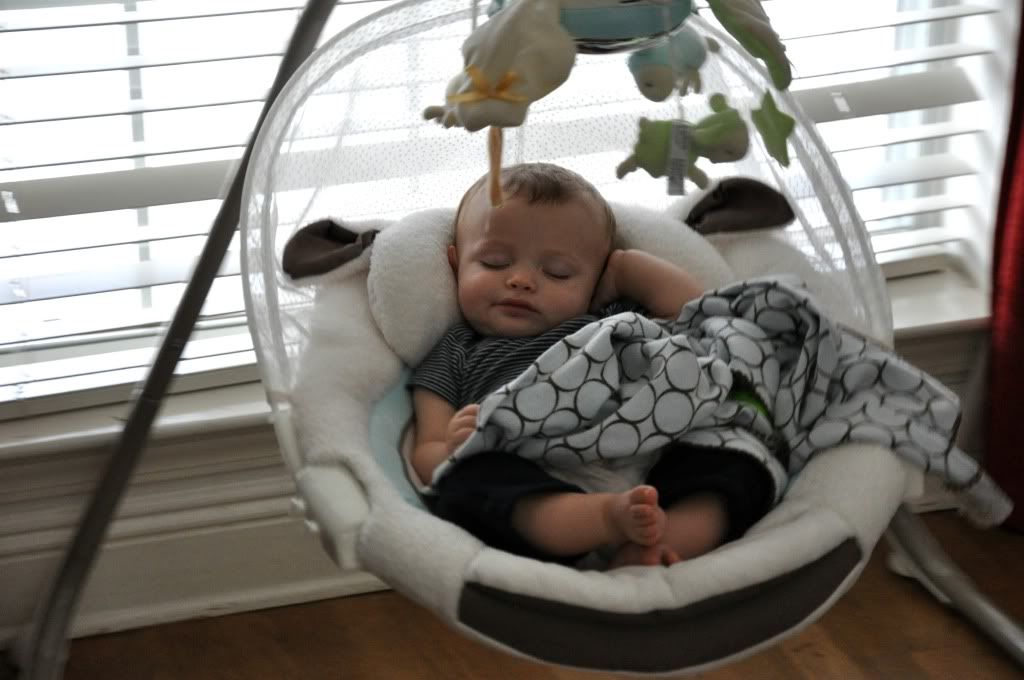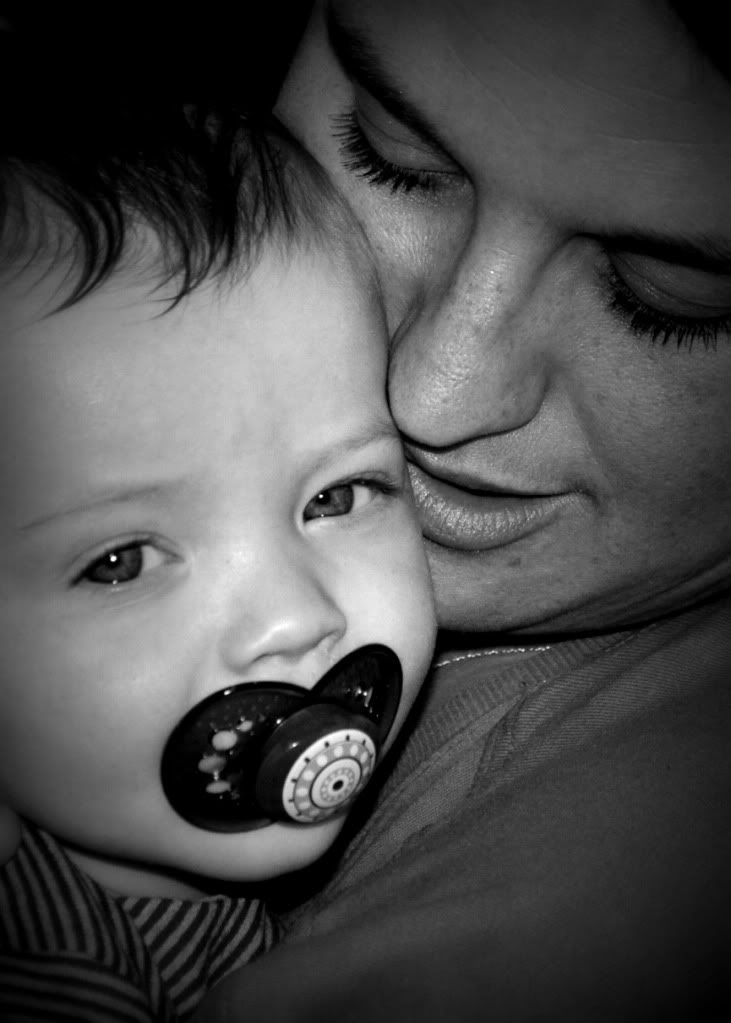 After about 48 hours of antibiotics, he was good as new!