Last Saturday was a pure wasted day. Besides a little bit of work, lots and lots of movies watched, lots of naps were taken and the whole house was fast asleep extremely early. So, when Sunday rolled around, we were ALL raring to go. So we went. We told the kiddos we were going on an adventure. We packed up the car with snacks and bottles, bundled up the kids, as it was only 29 degrees out when we left, and headed to the
Ponce De Leon Springs!
(After we drove 1 1/2 hours, we realized we left Jack's stroller. Oops...had to carry him the whole time!)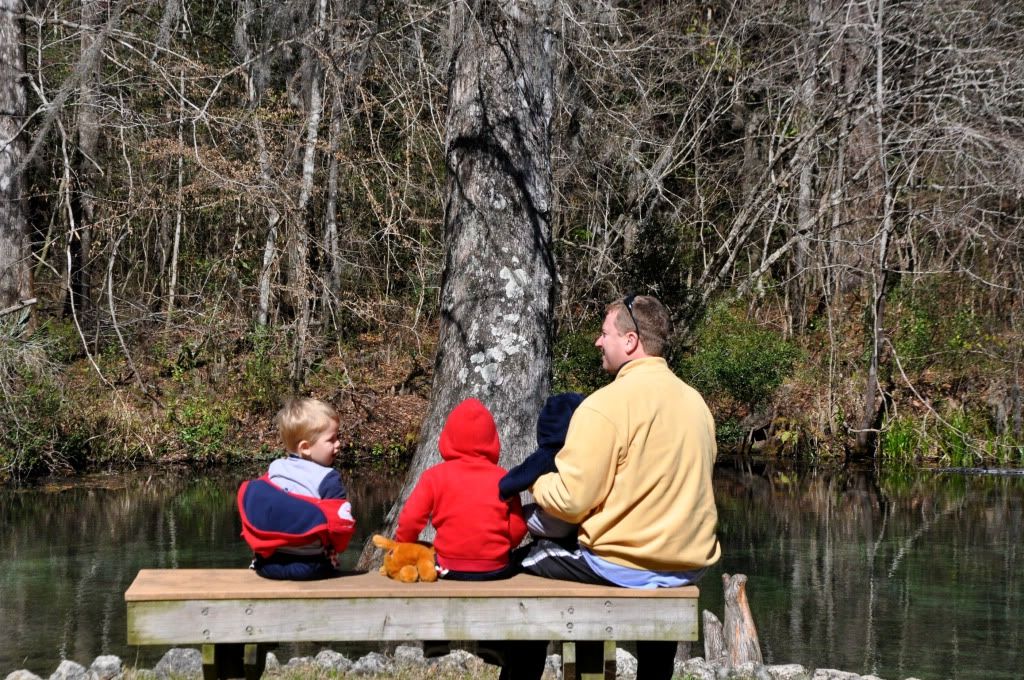 The boys had an absolute blast, exploring all of the trails, finding rocks and leaves and sliding down hills...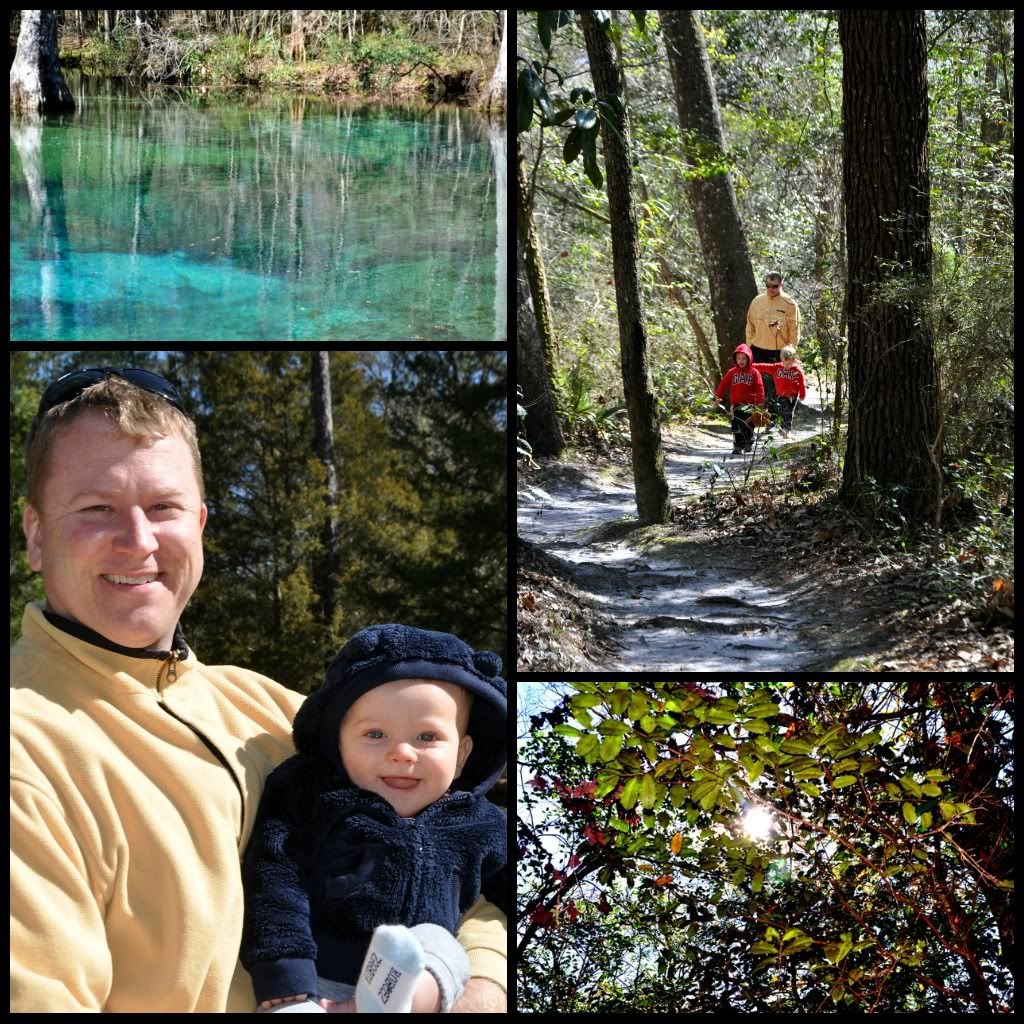 The water was crystal clear and I think we saw a total of 3 people the entire time we were there!
After the kiddos little noses turned red, we figured it was time to head back to the car and defrost a little bit! On our way home, we decided to make a detour to the park and to try out Jack's new $15 stroller we scored from Wal-Mart during our adventure! The stroller that we hunted and hunted for, scouring little stores along the way, that we ended up not even needing after all, made it's debut at the park and the boys felt obliged to try it out! Jack loved the ride!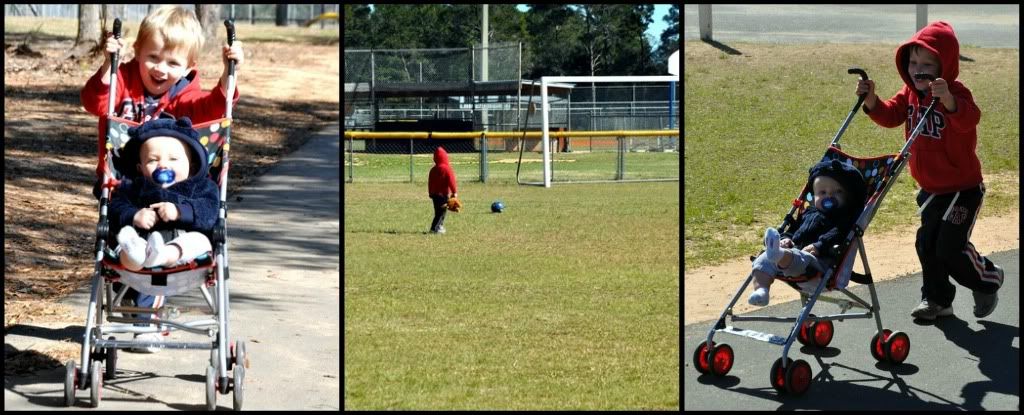 While the boys were out kicking around the soccer ball, someone was entertaining me with a few of his million expressions...

Later that evening, the B-man started feeling sick, and we are now on day 3 of high fevers and a nagging cough. Poor little guy is missing all of the Valentines festivities today...And so is Jack Jack, who has a low grade fever and the same nagging cough...(Say a prayer for the Daddy, as he is home with both kids, and sick himself. I hate leaving sick babies, as I had to come to work, because we have sick staff members out as well!!)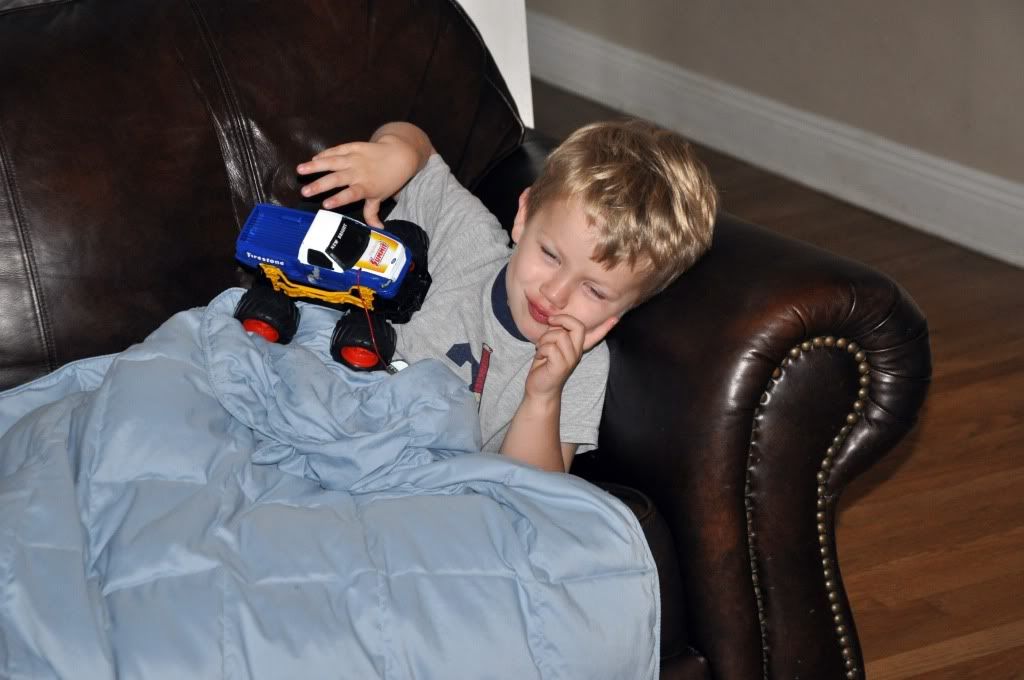 I am thinking that J has a little cold and might be teething? And that Brody has that virus going around. If we are still sick tomorrow, off to the Dr we will go.
Wade, on the other hand, hasn't gotten sick,
yet
... Monday was crazy hair day at school: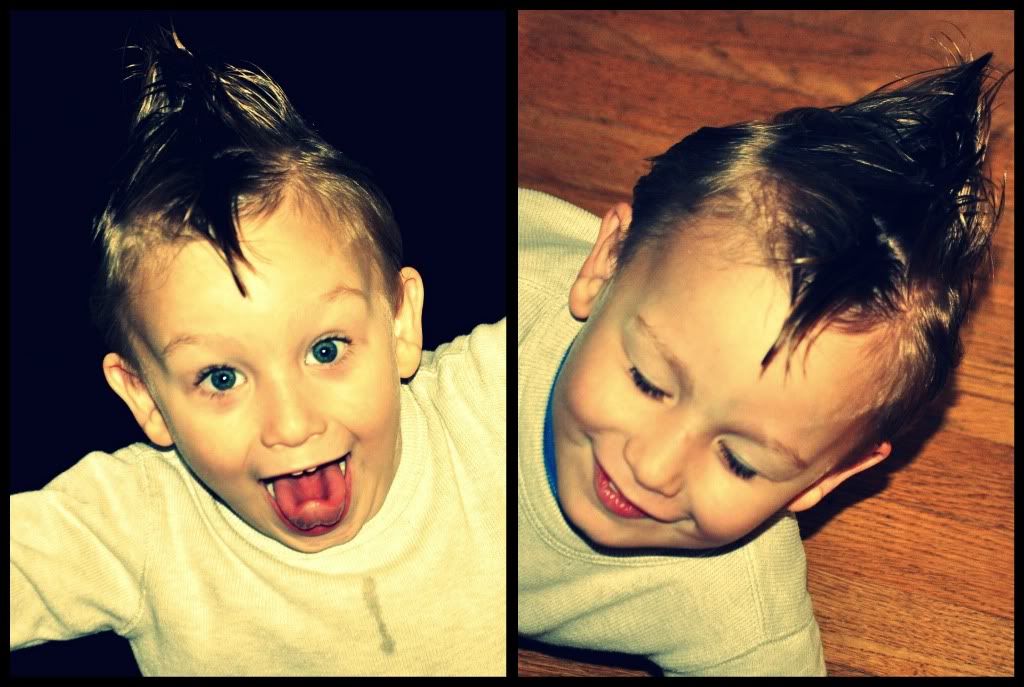 And he is handing out these to his little friends today, as well as a red, paper bag, decorated with stickers and filled with treats! The product of our Valentine craft: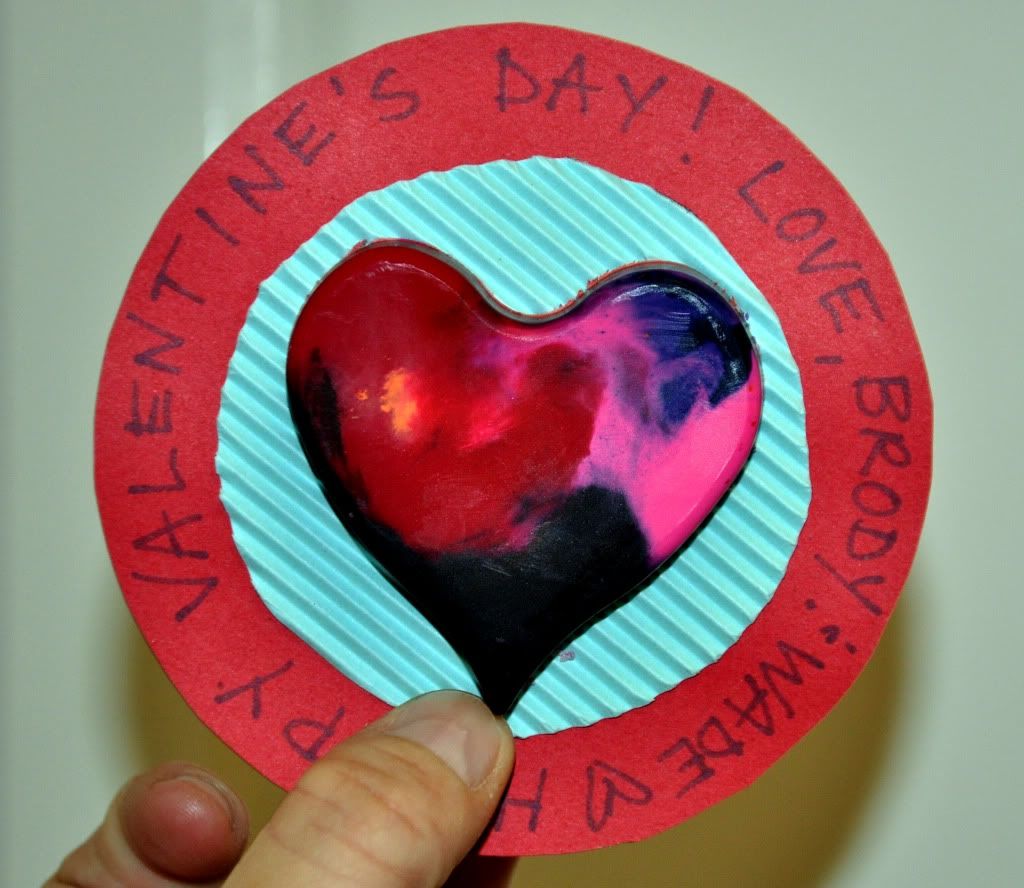 The school is focusing on things revolving around the postal service this month, so there has been a cardboard mailbox for parents to "send" letters to the kids, as well as drop of a Valentine card for them to open on Valentine's Day. I opted to make my own this year! (And I have no idea why this picture is posting upside down!)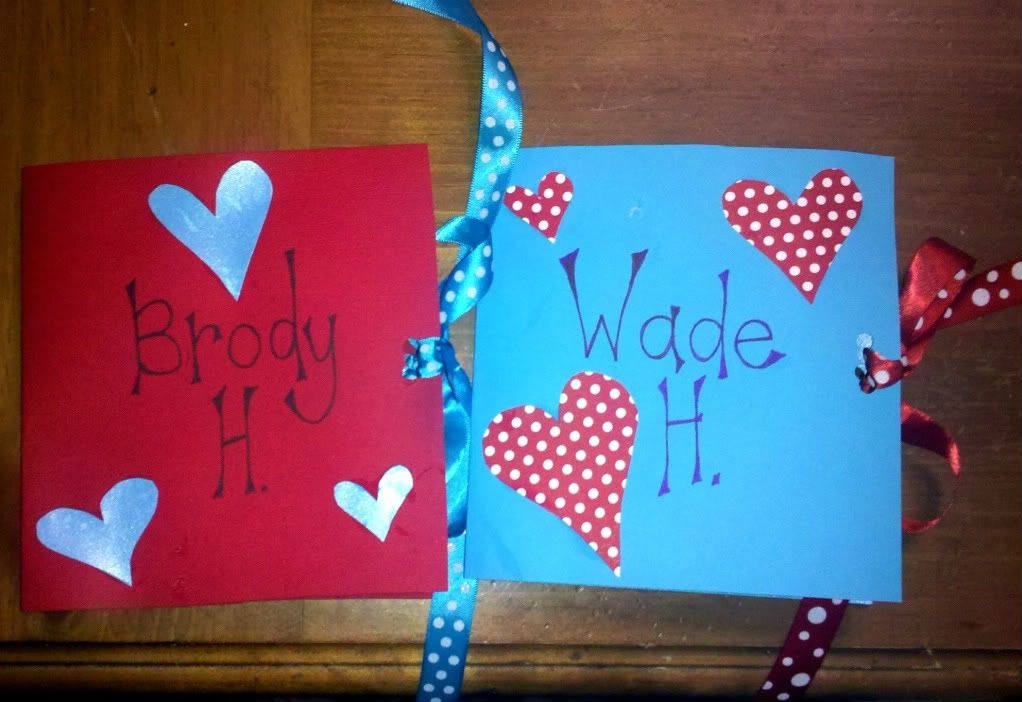 I am sure Wade will be bringing home all of Brody's loot, so the poor sicko will still be able to enjoy Valentine's Day after all!