Well…the day has finally come…the boys said GOODBYE to their diapers!! We finally had two free weekends, back to back, and decided to bite the bullet and do the weekend potty training boot camp. After lots and lots of rewards and stickers and praises, the boys are going potty all by themselves, with reminders throughout the day, but still…We started off by telling the boys Friday night that in the morning, we were no longer going to wear diapers, but instead, big boy underwear! They were so excited…So, when they woke up, off came the diapers and into the garbage they went. We made a huge deal out of this…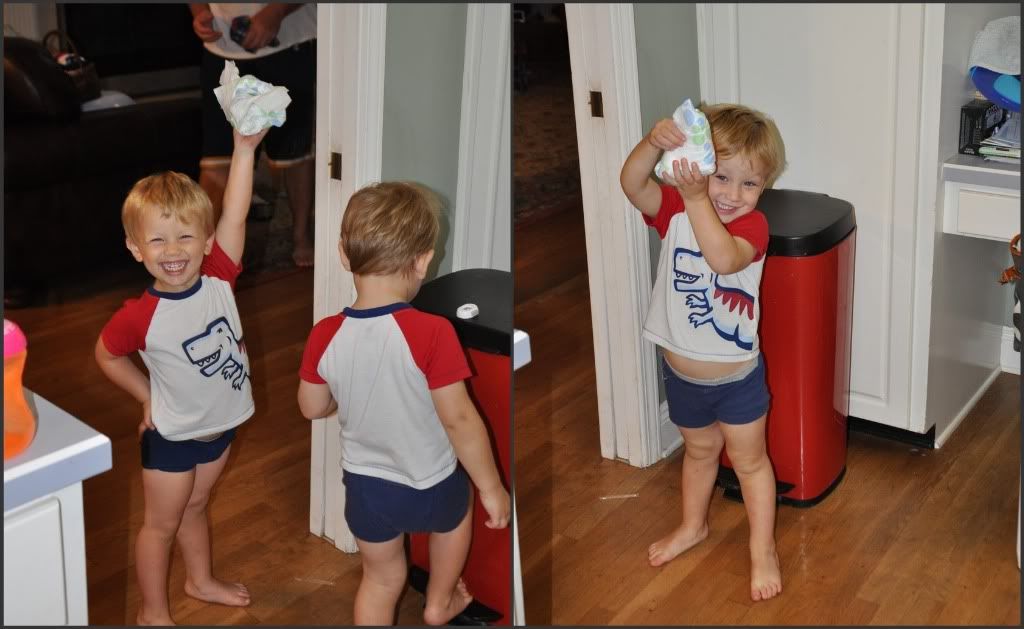 Then, after every time they went potty or attempted to go potty, they were able to reach inside the special grab bag a pull out a surprise! We stocked it with matchbox cars, fruit roll-ups, pringles, oreos, fruit snacks, bouncy balls, monster trucks, M-n-M's, etc…They caught on very quickly and whenever they wanted a prize, they would go sit on the potty and 98% of the time they would go…so it worked! After nap, we had run out of the grab bag items and moved on to stickers and praise. It was pretty intense for me and Todd. Asking 2 toddlers every 5 minutes if they had to go pee-pee or poo-poo and NOT LEAVING the house can make one stir crazy, but we did it and they are potty trained! The first day back at school was a little rough in the accident department, but since then, we have very minimal accidents and are enjoying not changing almost 3 year olds diapers!! WOOOOHOOO! I honestly thought this day would never come!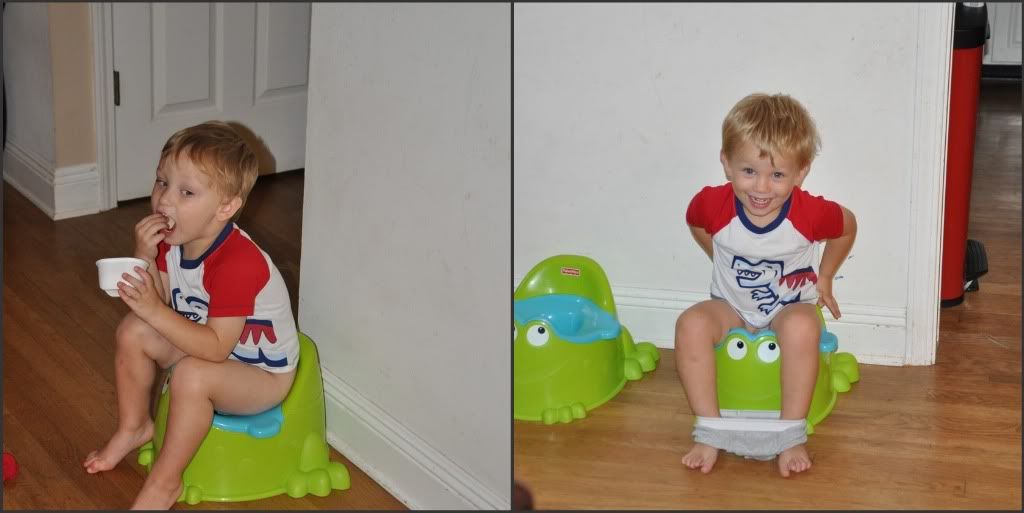 We actually picked the perfect weekend to start, as it rained the entire time… so outside we went…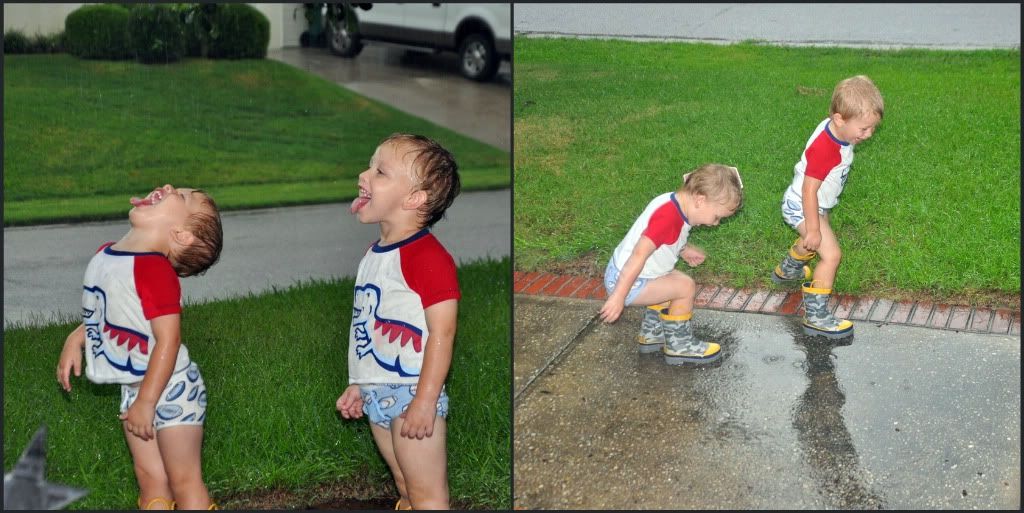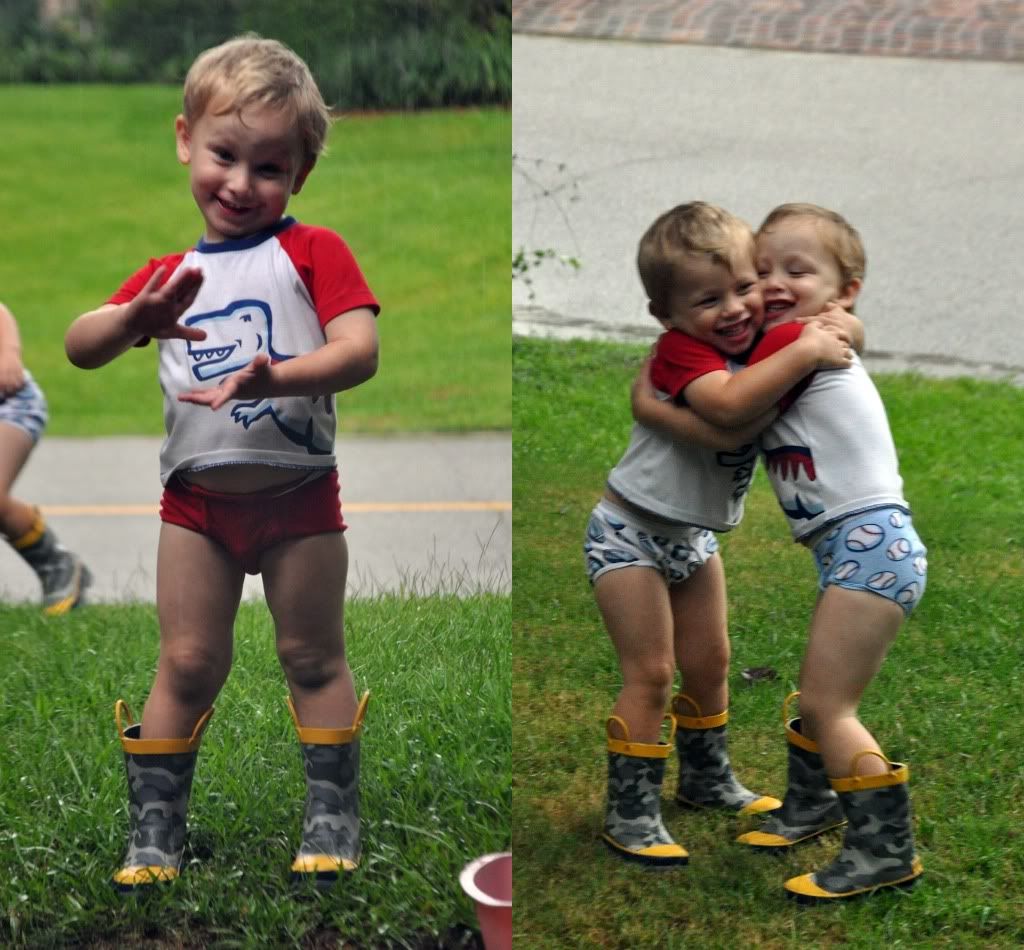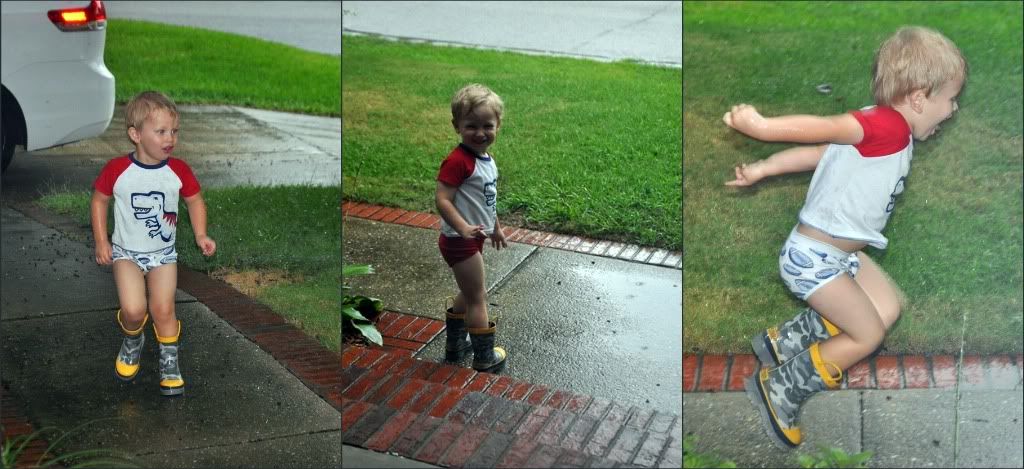 And so did the potty…hahahaha!! Wade, Wade, Wade...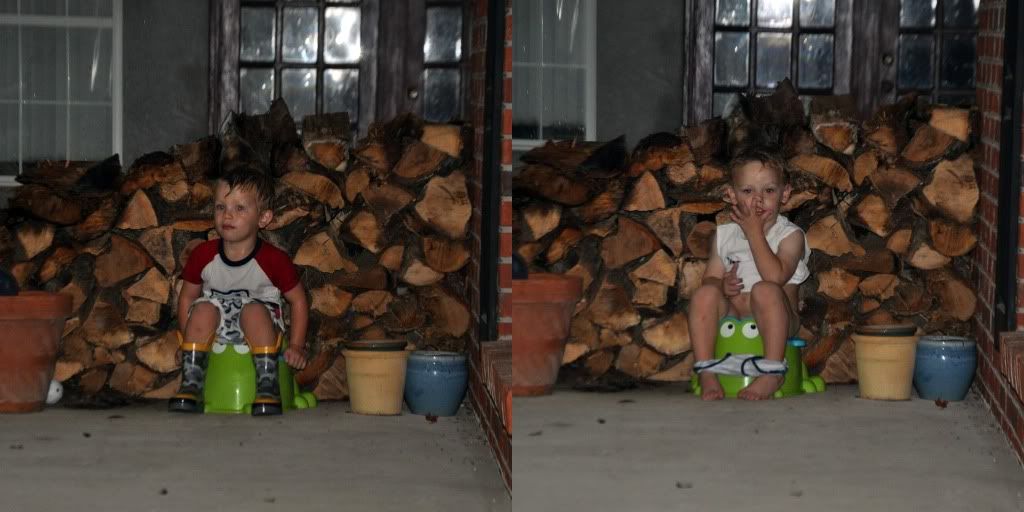 We also passed the time by painting and coloring and watching lots and lots of cartoons and movies!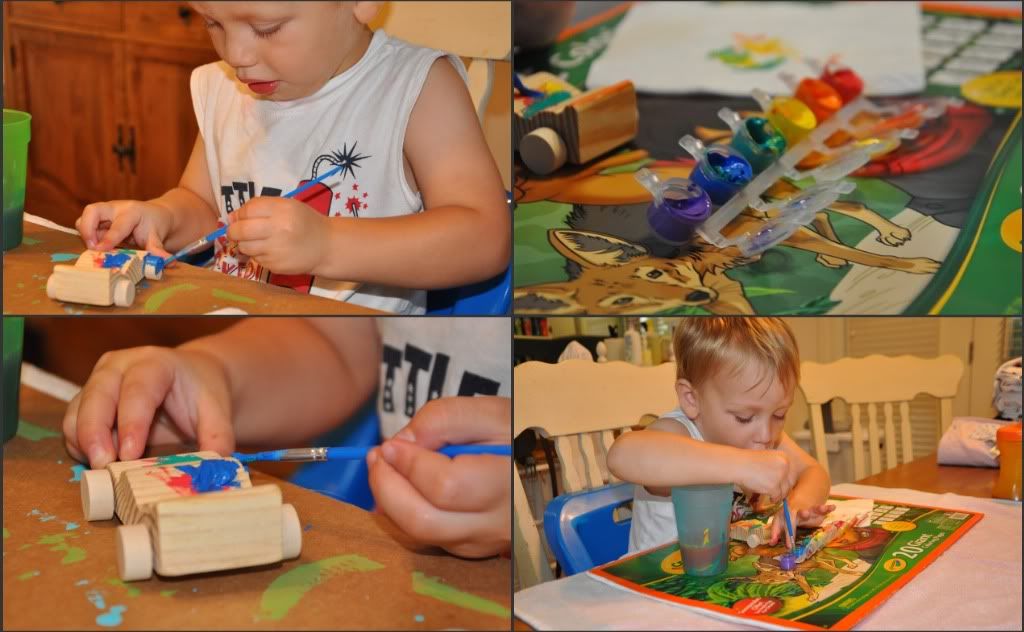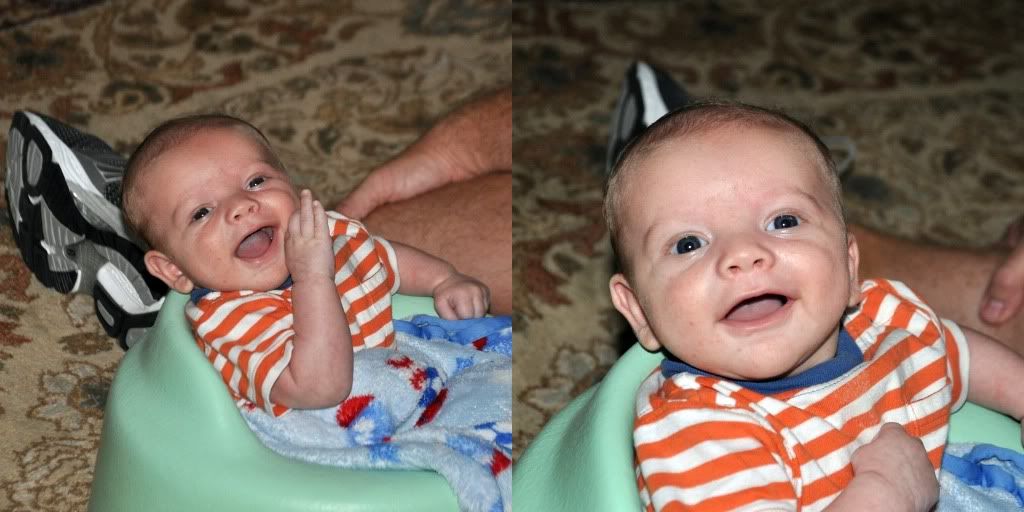 I am so proud of you two sweet boys!! Way to go!!