We visited sweet baby Rylee Deal yesterday! Hopefully these two will grow up to be the best of buds! The next generation of Harrell and Deal...Lord help us all....hehehe

Rylee 3 weeks old, but born 7 weeks early! She is doing perfectly and is already at home! Jack 6 weeks old. I think at one point they were sucking on each others cheeks!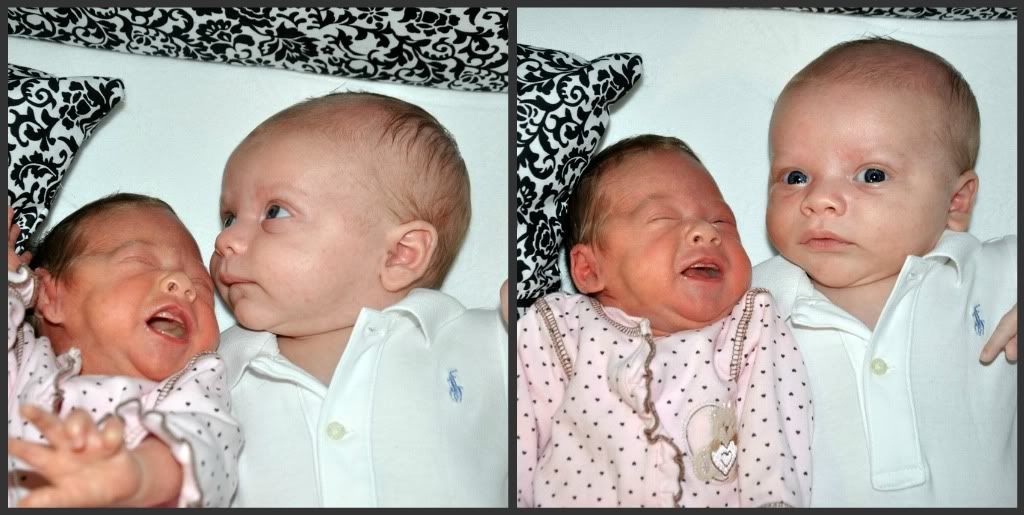 Congrat's Nikki and Aaron! She is beautiful!! The proud Poppa's...