This was probably my most favorite July 4th to date...pretty "All-American" text book if you ask me! Family, sun, pool, night time swims, fireworks...well-sort of, shrimp boils, sunscreen, goggles, flags, ice cream...we had a blast! Just like many of the past years, we continued the tradition with our newest family member and headed over to Grammie and Pop's house to celebrate our Nation's Independence...

Except this year...the boys took on the pool in full force! (Last year, we were not able to enjoy swimming because Wade had his tubes/adenoid surgery and we thought it would be best to try and keep his little ears from being submergd in the pool water for as long as possible.) Having a newborn has led me to keep putting off swim lessons...much to my dismay...so to see them flourish like they did made my heart sing! They were hesitant for about all of 30 seconds. By the end of the weekend, they were jumping off of the edge, holding on to the edge and scooting the entire circumference of the pool, going under water and holding their breath, letting Pop's and Daddy take them down to the bottom of the deep end to touch the ground, praticed their kicking and blowing bubbles...we were so proud! We are going to try and head over for the next few weekends so we can teach them to swim on our own! Wish us luck...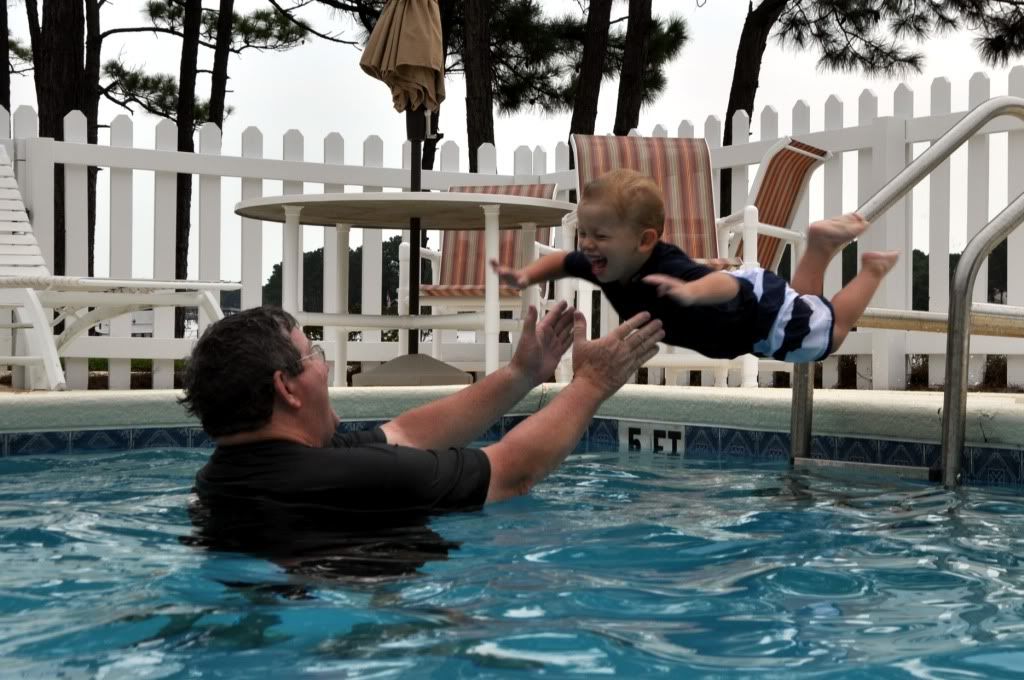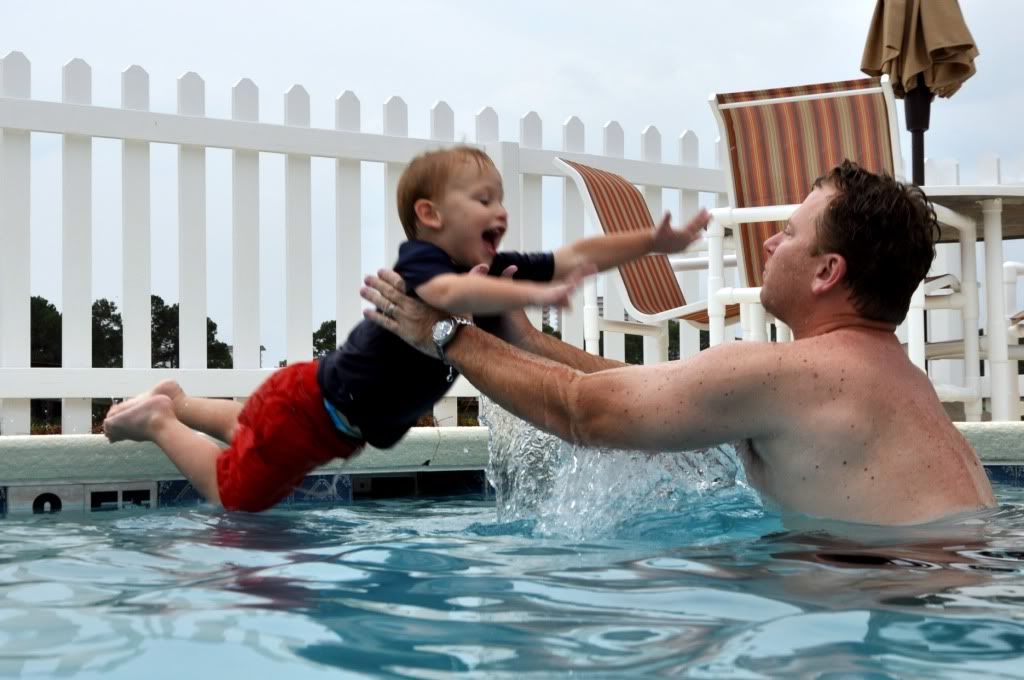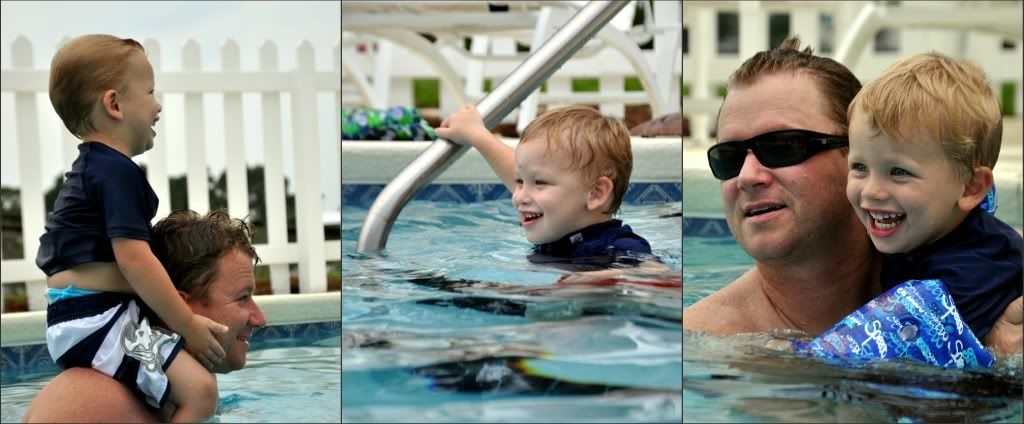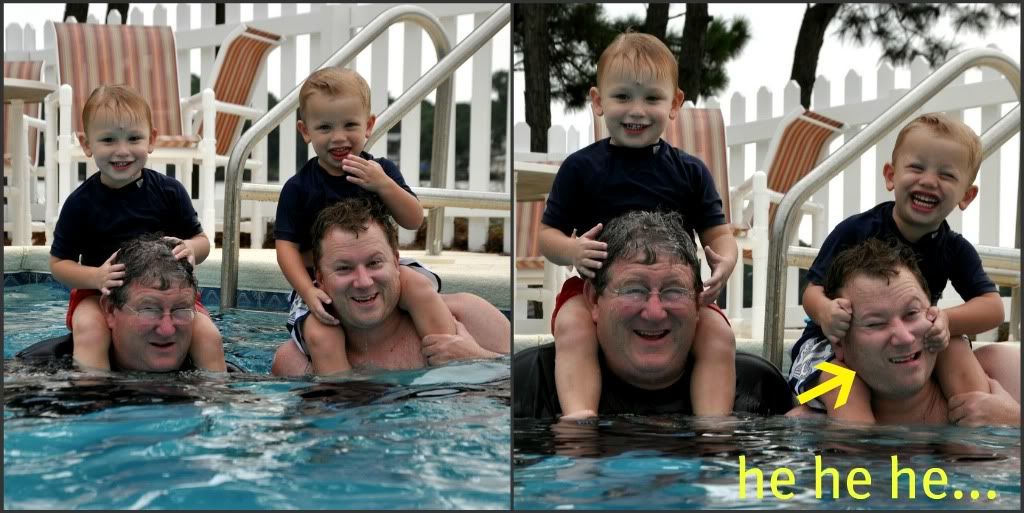 When we were not in the pool, we were either napping, eating or playing in the sprinkler!



Sweet boy at 5 weeks old...enjoying the breeze coming off of the water and listening to his brothers play. Don't worry Jack, you will be able to join them next year!!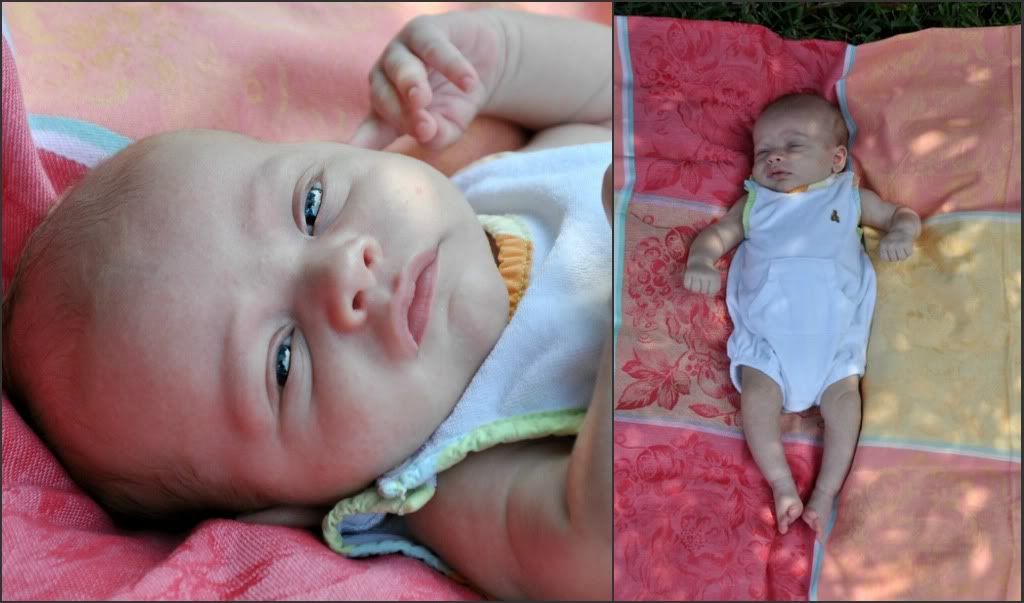 The night before the 4th, we let the boys do some night swimming and watch fireworks that people were setting off on the beach.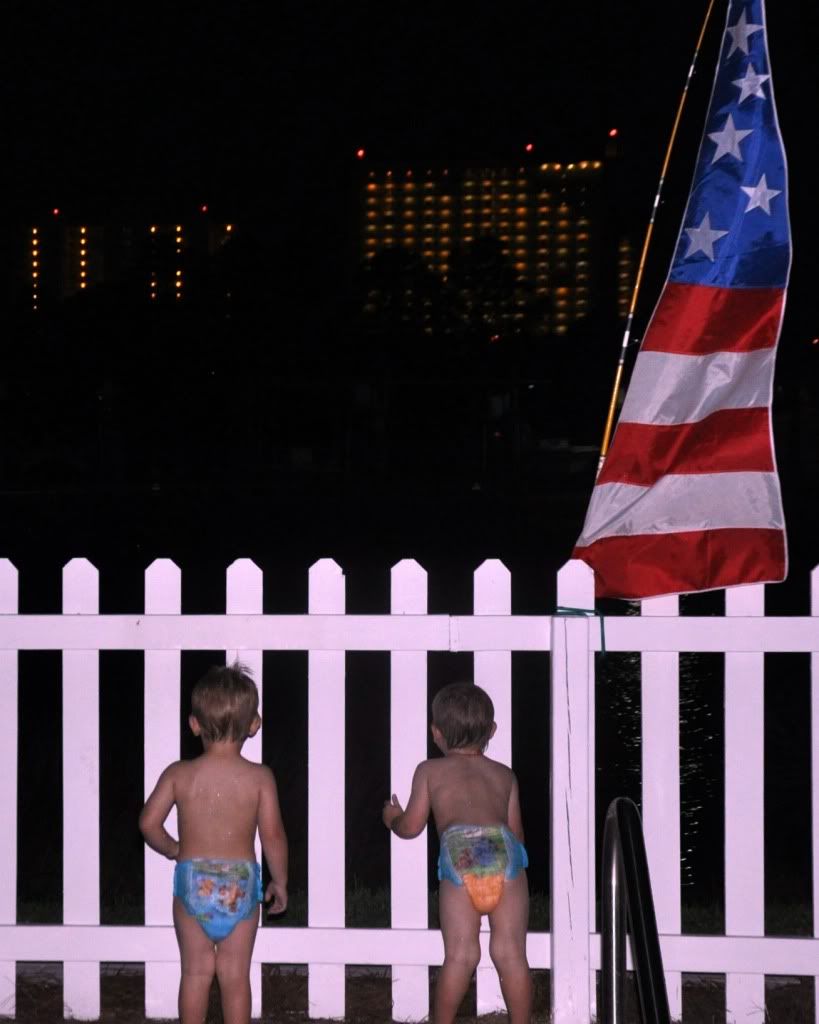 On Monday, the actual July 4th, you guessed it...we played in the pool ALL DAY LONG. Their neighborhood puts on a HUGE celebration with tons of kids and the biggest shrimp boil known to man! These are the only pics I took the entire day...hahaha. Notice the 2 grumps in the picture? That was the result of waking up children that had been asleep for over 3 1/2 hours for their afternoon nap!




Something cute to leave you with. On Sunday, the boys and I ran to Wal-Mart to get a few things, and included in our purchase were two pairs of toddler goggles, both for a whole $1.50. I knew they would not keep the water out the minute they put them on, but Brody did not care. The boy literally ate, slept and played in them for 48 hours. Melt. My. Heart. You can imagine the laughter, smiles and giggles that this brought to all of us...



And get this...the only place he did not wear them was in the water.......

Happy 4th to everybody! Happy 1st Anniverary to Nana and Gator and welcome to the world Rylee Marae Deal (6/16/2011) and Carsen Haywood Dasinger (7/4/2011)!