This past weekend, we tried to remain at home the entire time…again…to reinforce the potty training, but did manage to get out for just a bit!
We headed to the park late Sunday morning to play baseball, run the bases and climb the monkey bars. Check out my 3 smilin' boys!!




Wade, you are a down right daredevil! Nothing seems to scare you and you do not think twice about jumping off of a swingset or dangling from the monkey bars. B-man, you are more reserved when it comes to taking risks and each and every move seems to be calculated and well thought out. Hopefully the two of you will stick together and your little personalities combined will guide you guys through any obstacle life throws at you!



The littlest man, sweet Jack got in some playtime with his new buddies, Rylee Deal and Carsen Dasinger! He was so thrilled to meet Carsen that he fell asleep slouched over on him and he somehow manages to always make poor Rylee cry…hehehe. Just kidding Jack! So fun to get teeny, tiny babies together!




Odd's and End's:
Enjoying the crazy hats that Aunt Lowie sent to us!




And a few sweet pictures of Jack, just because: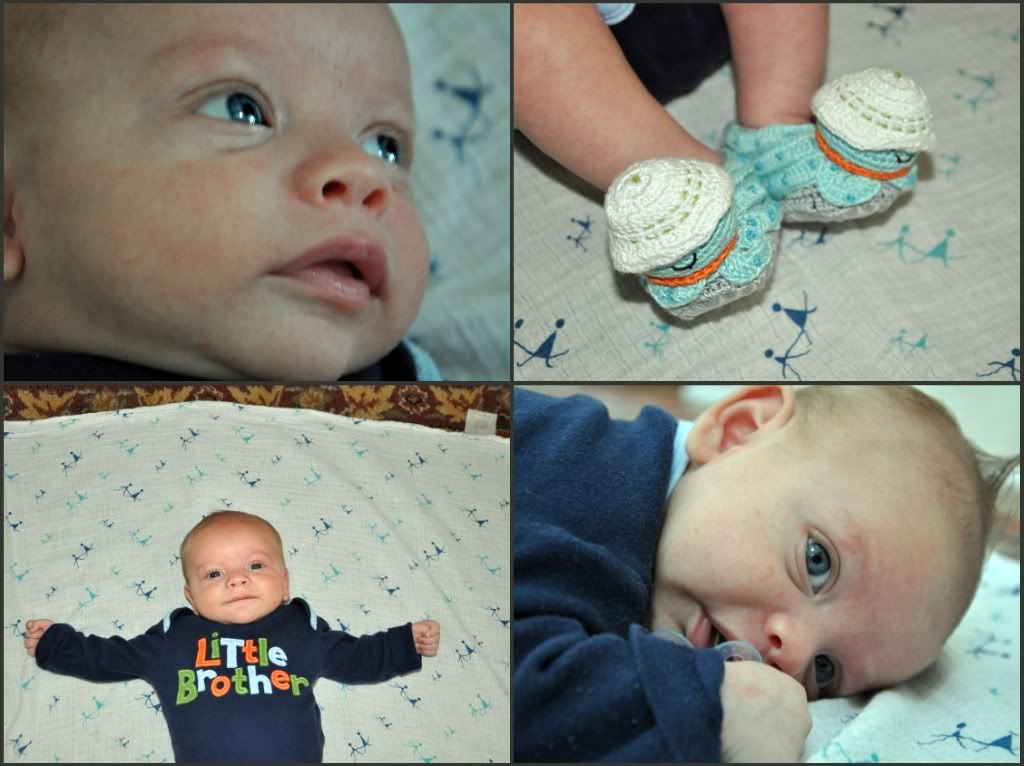 Jack will be 2 months old tomorrow! He is already in size 1-2 diapers and 3 month clothing! He will sleep 6-8 hour stretches most nights and has the sweetest, most laid back disposition. He is smiling and cooing all of the time and has even started to giggle! We go for his 2 month check up tomorrow, and that, in turn, means his two month shots. Not excited.........His latest stats will be on the next blog post!