Before we headed out of town, we enjoyed a yummy Thanksgiving dinner with Nana and Gator! Everybody stuffed themselves so full, that we were all in bed by 8pm that night!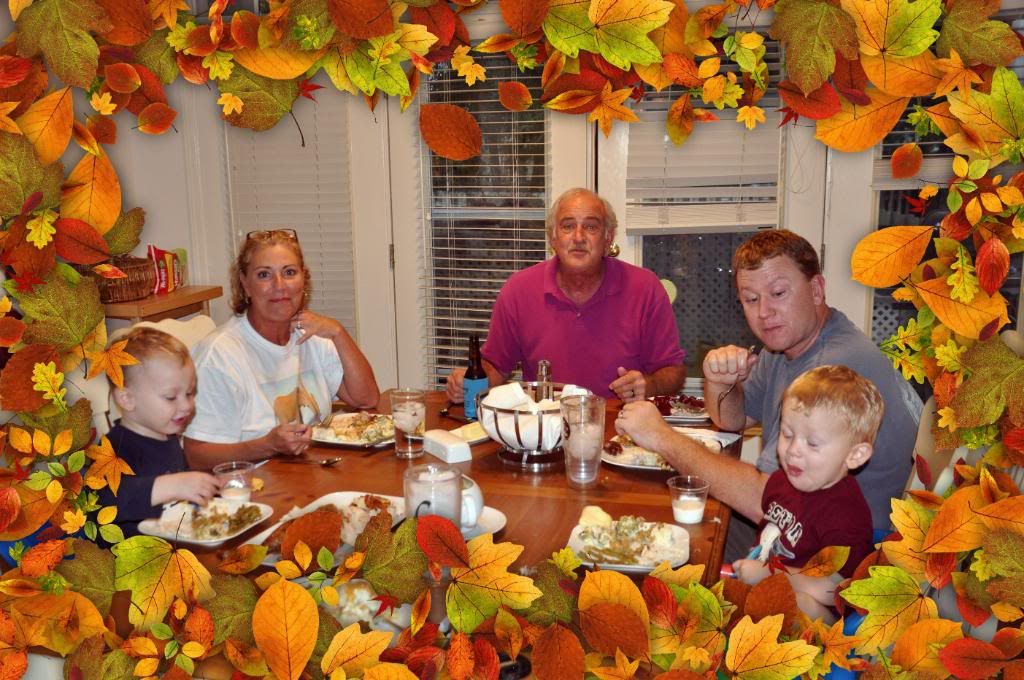 We THOUROUGLY enjoyed our trip over to Macclenny to visit with Grandmother, Pop's, Uncle Andy and Aunt Marilyn...and even a quick visit from Andrea too! We feasted on Grandmother's home cooking, camped out in the RV with Pop's every night, explored the parks and hunted Christmas lights, played the piano at Andy and Marilyn's and even found time to visit the Jacksonville Zoo!



Chasing bubbles...who knew bubble makers could bring this much joy??


Enjoying Grandmother's huge backyard!




Snuggling up with G-mom, whom they both call "Grandmudder"...


The parks in Macclenny were fantastic!



Every night, Pop's would take the little guys hands and head out outside, to camp in the RV. They thought it was the neatest thing and so did Todd and I, as were able to sleep in every morning! Thank you so very much Pop's...they had a blast!!


The boys helped with breakfast each morning...



And we finally made it to the zoo! Pop's pushed the stroller, Daddy led the way and I took pics...



One evening, Marilyn and I took the boys out for a Christmas light hunt...and we stumbled upon this little village, all lit up. The boys were in heaven...such a treat to experience the magic of Christmas through our little ones eyes!! (As you can see, they would NOT stay still for a pic!)


Thank you Macclenny Harrell's for another memory filled Thanksgiving...we cannot wait to come back!!