I want that special feeling to last all year long. I want to feel the merriment of friendships and giving. I believe in Santa and the Christmas spirit. I love the dazzle of the lights and the twinkle in the children's eyes. Only 362 more days left until next Christmas!!

Our Christmas Eve afternoon was spent celebrating my 32nd birthday with Gator and Nana and making my annual request of homemade reuben's and salty, kettle cooked chips. We feasted on caramel cookies and had a blast opening presents!!



As soon as the grandparents headed out the door, the gears shifted from a birthday party to the anticipation of Christmas morning and Santa stopping at our house! The boys took a warm bubble bath, snuggled up in their footed pj's, left Santa milk and cookies and fell fast asleep, while the glow of Christmas lights twinkled above their beds!

This year was extremely different from last year. The boys tore into their presents, beamed with excitement with each rip of the wrapping paper and were happily overwhelmed when all was said and done.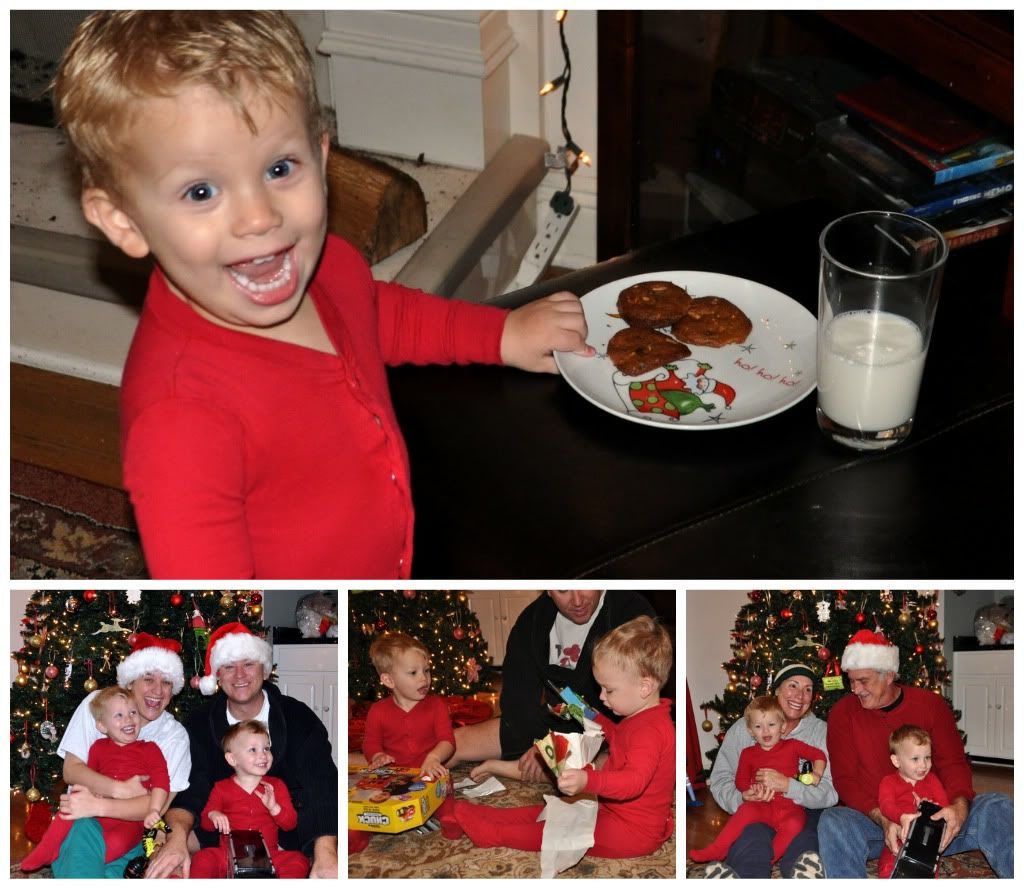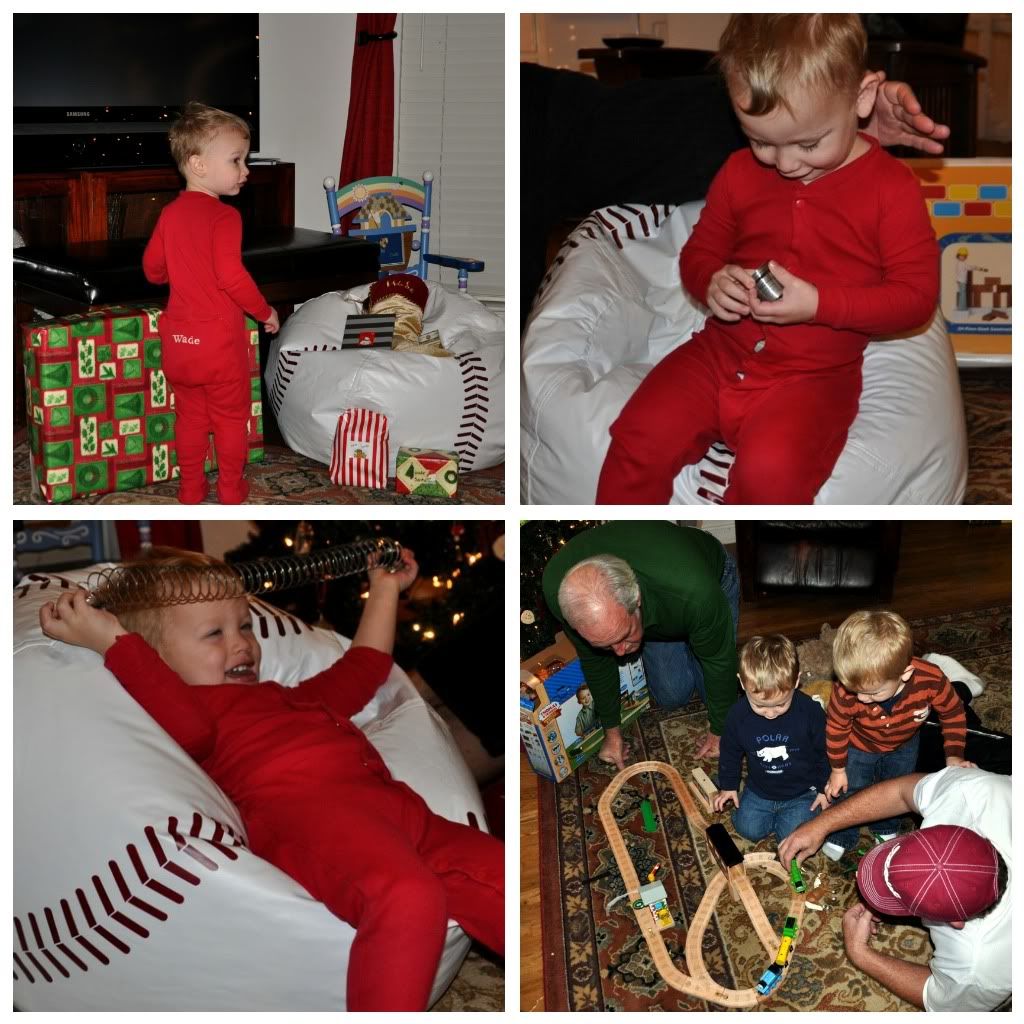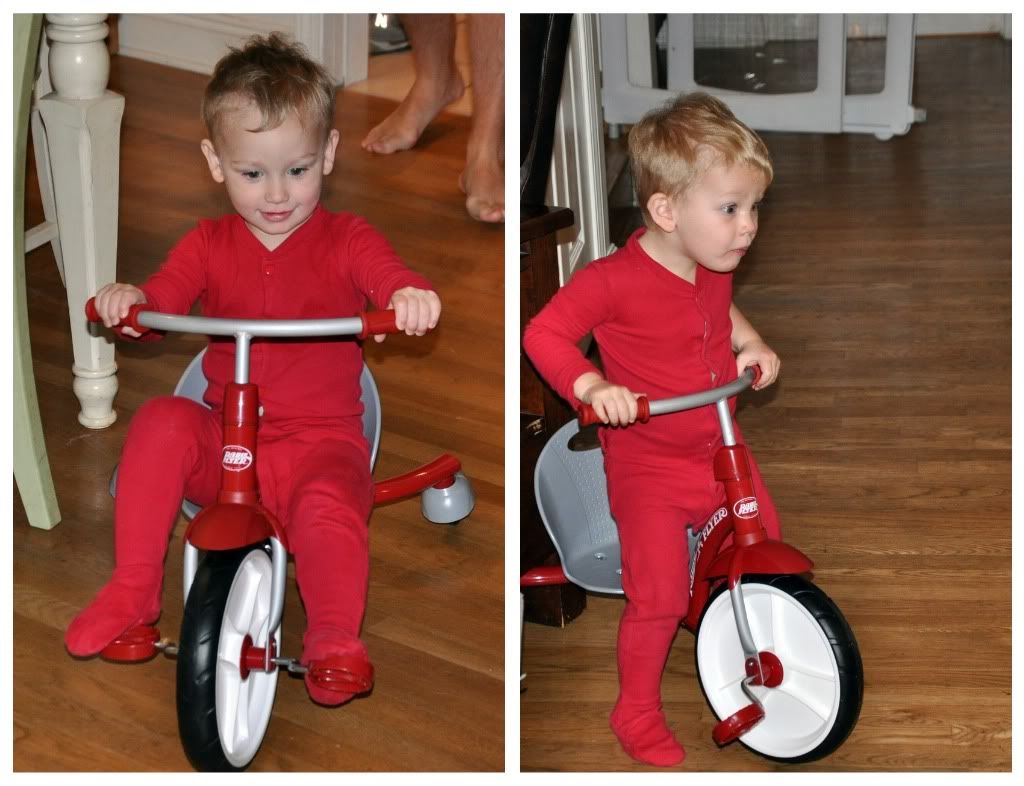 After Nana and Gator got their Christmas morning fill of the munchkins, we got the car loaded up, the boys dressed and headed to PCB to celebrate with Todd's side of the family! (We were originally in the Suburban...all loaded up...and as soon as we got about 1/2 a mile from our driveway, the darn engine light came on and the engine went all haywire. Needless to say, we could not drive it to PCB...so back to the house we went and into the "the box" we climbed. Oh, the joys of traveling without a DVD player. I DO NOT RECOMMEND!!!!)



We were greeted by Grammie, Pop's, Mimi, Uncle Scott, Aunt Allie and Cousin Caden!! It was seriously the quickest 24 hours of our lives. I feel like we pulled in, opened presents and pulled back out. To say it was a whirlwind is quite frankly an understatement!!! I guess Christmas with 3-2 year olds will throw anyone for a loop!! We did not even have a chance to take a family picture, which has become a tradition for Grammie..she was bummed :( The meals, diaper changes, hugs and cleaning up was a joint effort among all who stayed at the Harrell household...it was a wonderful trip!!!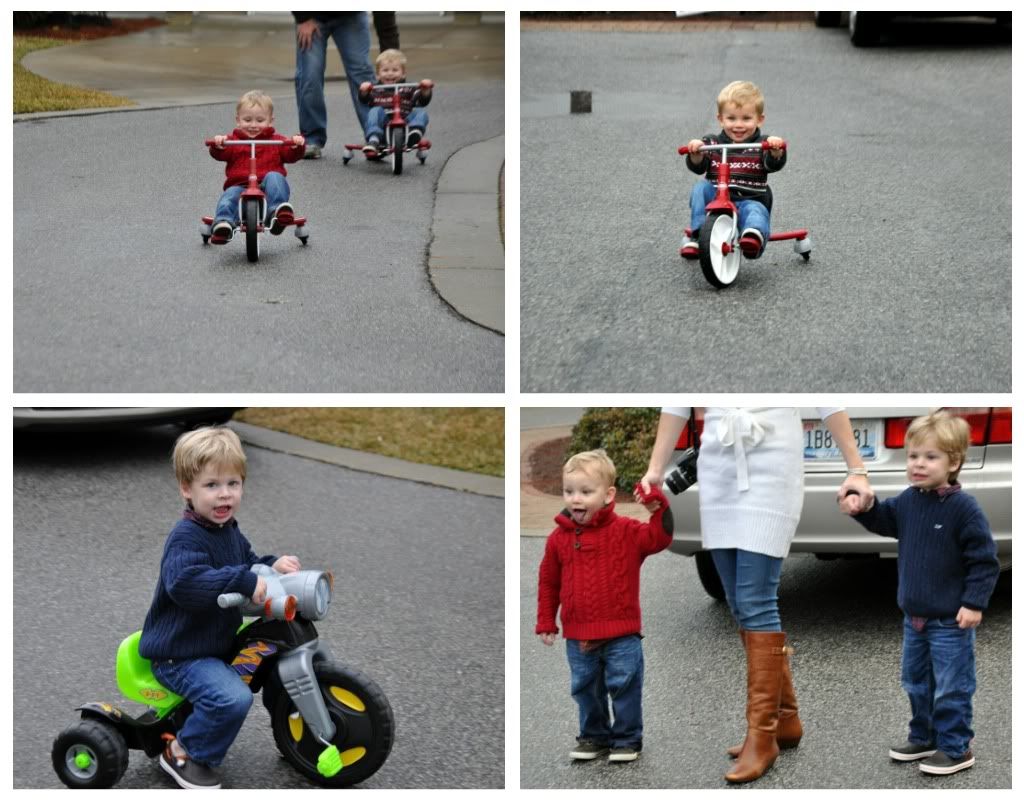 This Christmas was incredibly memorable!! Thank you to ALL of our Santa's, near and far...we appreciate you more than you will ever know! Thank you for making the boys' Christmas special and magical...!!