I can hardly wait....I am so excited. I cannot wait to see their little faces. I cannot wait!!!!!!!!! A few pre-Christmas activities throughout the past week:

Celebrating Christmas at their school, showing off all of their crafts, decorating cookies and opening presents! Thank you Ms. "Biz" for all you do for the kiddos!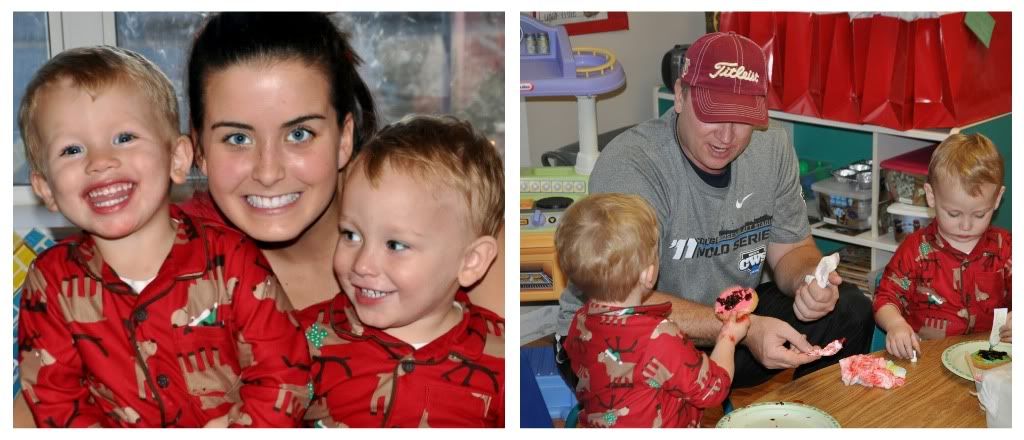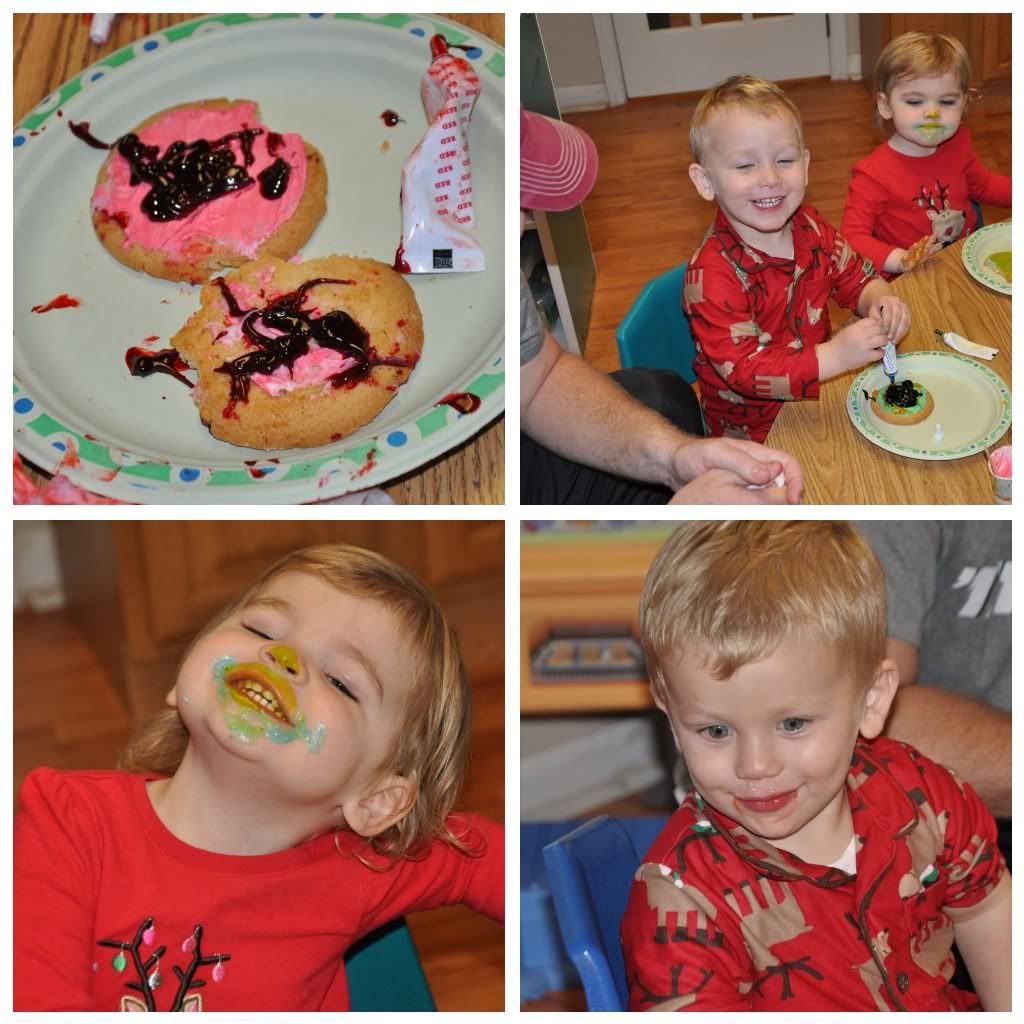 After the school Christmas party, the boys spent the night with Nana and Gator!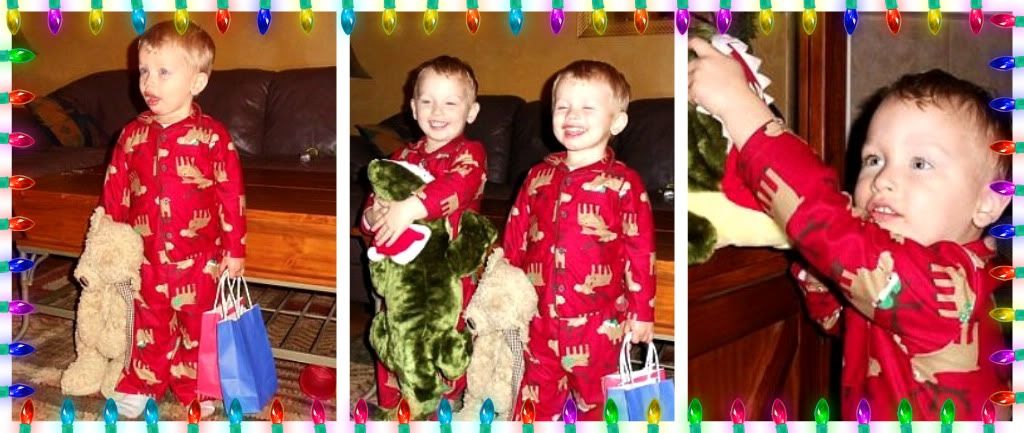 Baking cookies and helping with breakfast the next norning!




I unfortunately left my camera at home, but we drove over to PC to surprise Pop's for his birthday on Monday. We feasted on meatloaf and mashed potatoes and yummy ice cream cake...Watched Polar Express for the 80th time and slept as a family on the living room floor. (Well, B-man slept, Wade scooted across the entire living room all night long, Todd continously covered Wade back up and I tossed and turned on the couch......hehehe. Who needs sleep anyways??). Brody and Wade's school is closed this whole week for Christmas, so they spent Tuesday and Wednesday with Grammie and Pop's, while we worked, and had a blast! Thank you guys!

The air is filled with electricity as we count down the hours until Santa comes down our chimey...tonight, we will bake cookies, read 'Twas the Night Before Christmas' and have visions of sugar plums dancing through our heads!!!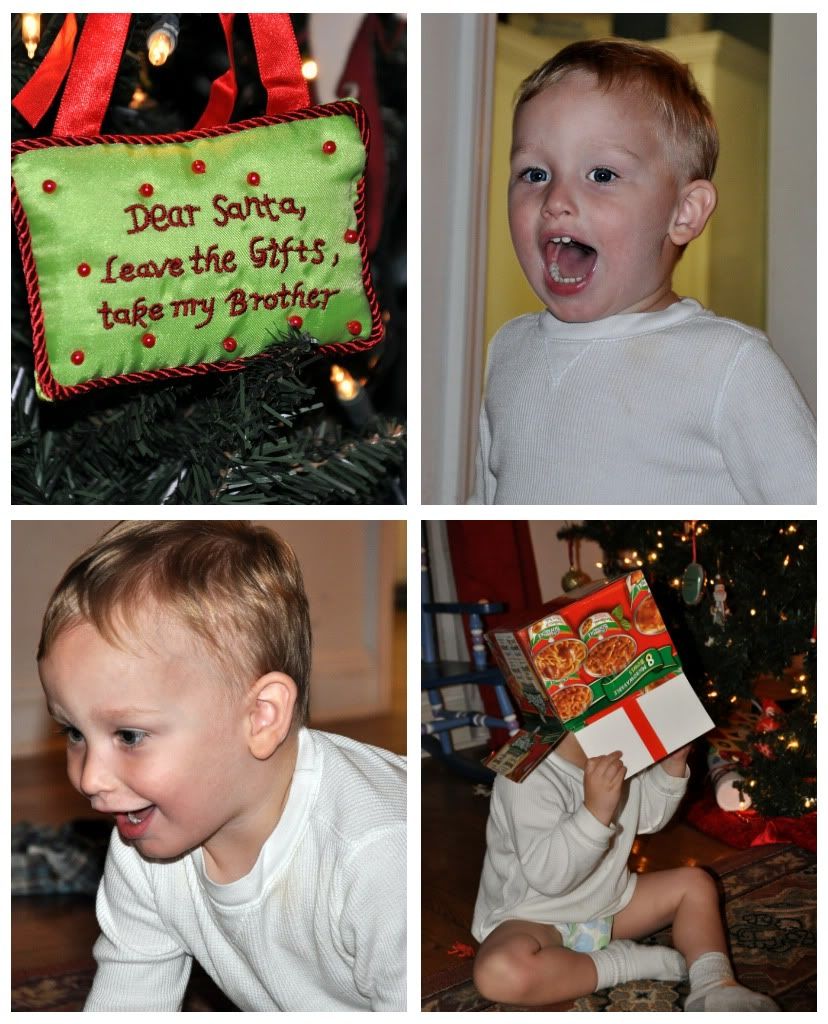 This time next year, we will have a 7 month old baby boy, who will complete our family!! We cannot wait to meet you little guy!



Merry Christmas to each and every one of you!!!!