Daddy scored a ticket to the FSU v. Clemson game at the last minute, so it was just Momma and the boys on Saturday...
While I was puting J down for his morning nap, the boys got themselves dressed and I found them in the backyard, playing alligator catchers. Quite the imagination 4 year old's have!
Miller and Buckley supervised...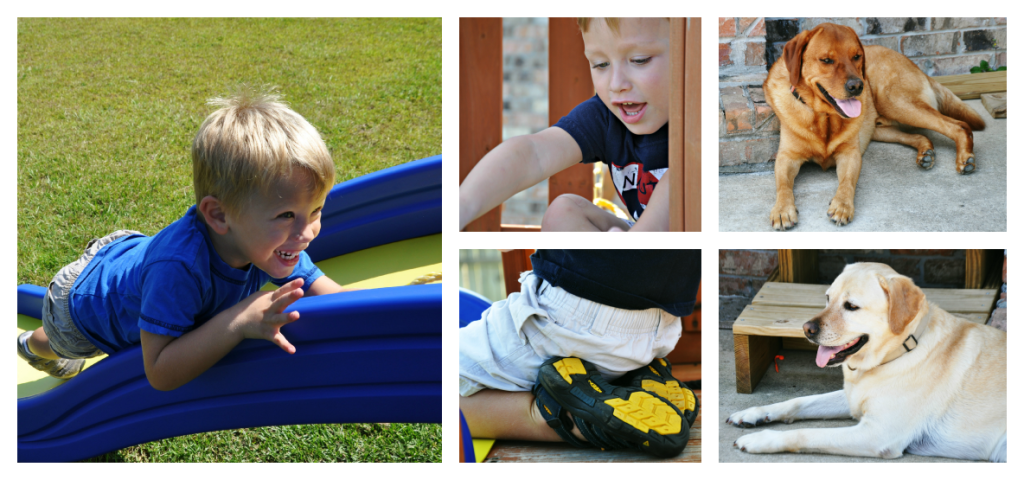 They played for hours in the backyard, while J napped and I did my 80th load of laundry for the day :)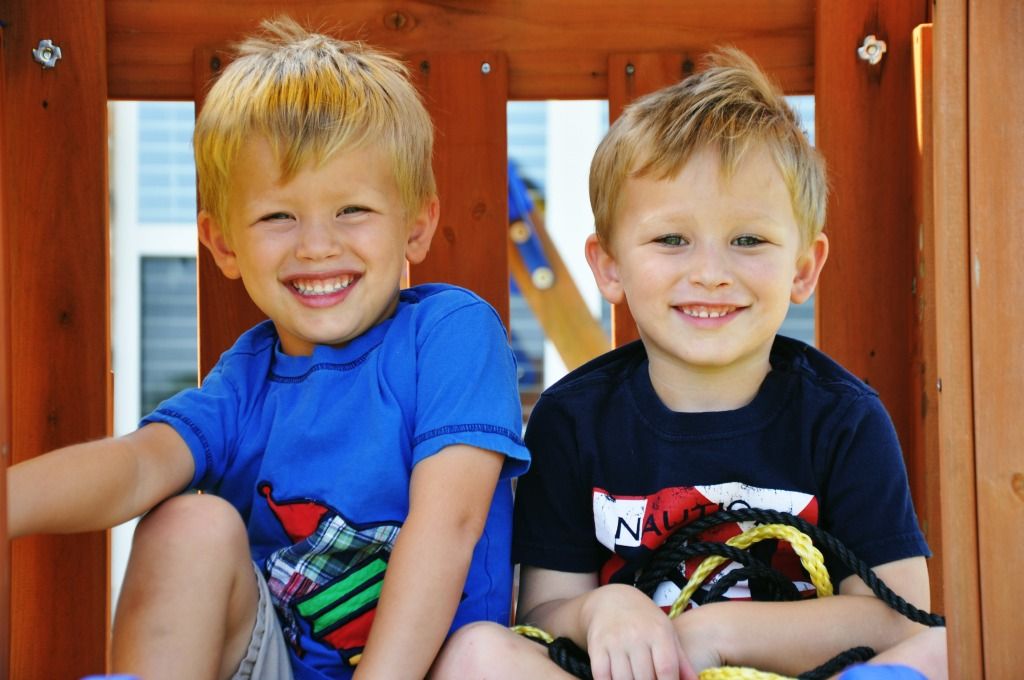 Sweet JDH has been on the verge of cutting 4 teeth, subsequently, extra saliva = runny poops = nasty diaper rash, going on 9 days and counting. I decided to give his hiney some fresh air and let him roam diaper free outside... Well, the big boys were not going to pass up an opportunity to be naked either!!
They were even able to enjoy their lunch outside...how wonderful to be a child and not have a care in the world...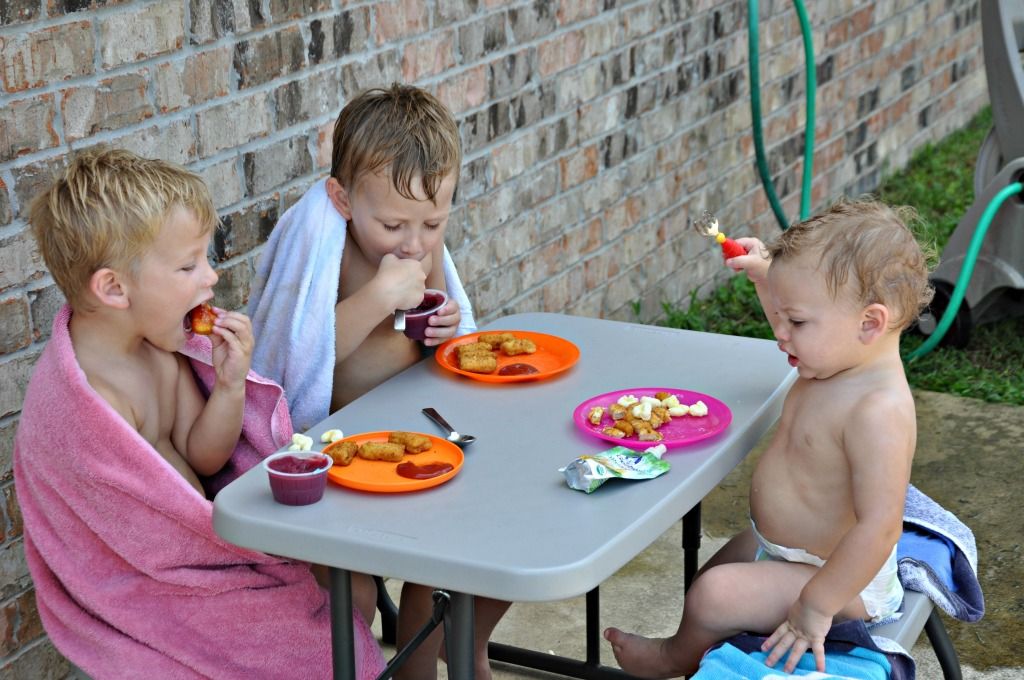 and...the Noles won!!!
Image courtesy of Google images