While we were in the ER, Pop's, Grammie and Mimi were already in route from PCB to celebrate Grammie's 65th birthday! So when we arrived home, he had quite the audience to show off his broken wing...While we were at the hospital, Wade kept asking me to call Daddy, to tell him to wait for us to get home for Grammie's party. So sweet...So they waited for us and we celebrated the minute we walked in the door! Happy Birthday Grammie!!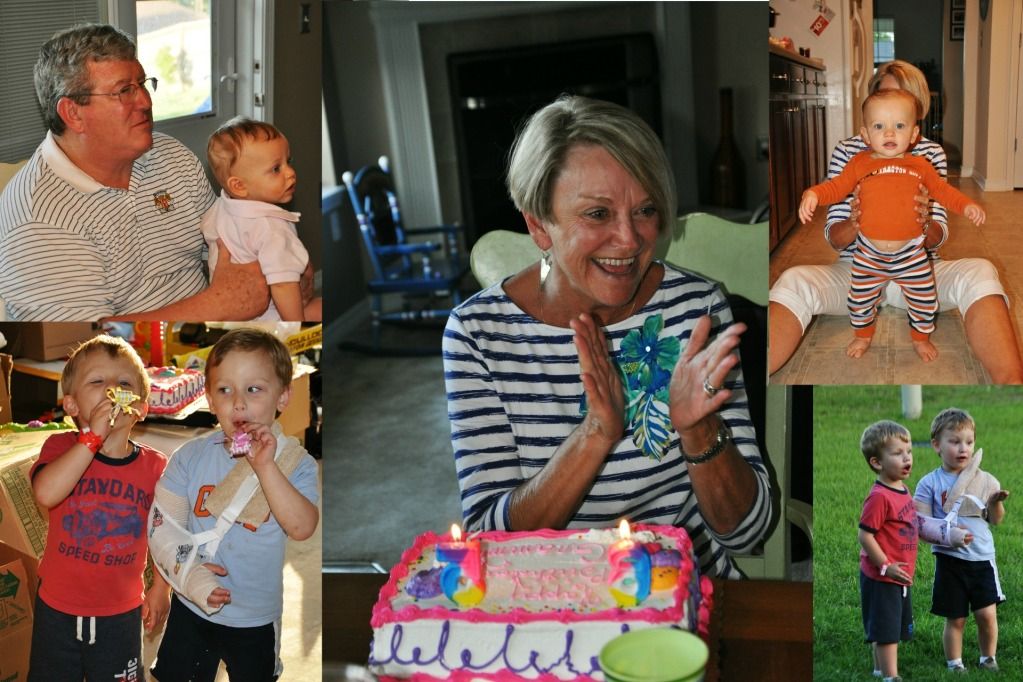 Mimi was able to stay with us through Monday morning...we had such a wonderful time, visiting with her!
We already miss you Mimi...HURRY BACK!