JackJack's first day of school with Miss Carmen went perfectly!! The title of the post should read I survived...not we survived...It was a heart wrenching day for the Momma but the babe didn't skip a beat! Miss Cristy sent me pics all day long: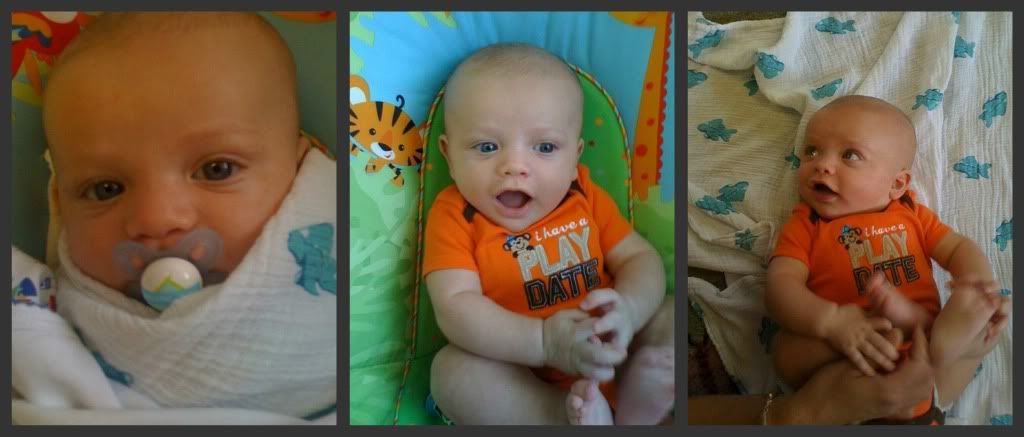 And she also sent pics of the big brothers!!



And check out his little foot and hand prints that Miss Carmen painted and all of the sweet pictures she took of him yesterday! Little man isn't even 4 months old yet and is already doing arts and crafts...hehehe:




And, since I wasn't a mess this morning, I was actually able to take a few pics myself:



He loves his new school, just as much as Brody and Wade do! We are so blessed................