Once again, I am completly enamored by the teachers at the boys school. They are fantastic...patient, kind, silly, educated and knowledgeable. I feel at complete ease dropping ALL 3 of our kiddos off each morning. The entire staff seems to know each and every child, inside and out. They know their little idiosyncrasies, their temperaments, their quirks...when they are down or happy or feeling under the weather. Their school is like a family...all of the parents know the other parents, kids and siblings, for the most part. When I arrive in the morning and when I leave, I am greeted by at least 10 little voices, "Hi Brody's Mom" or "Hi Wade's Mom" or "Hi Miss Carly"...it is such a special part of my day!! Miss Jamie, Miss Carmen, Miss Jessamyn, Miss Monica, Miss Holly, Miss Cristy, Miss Kim and Miss Emily...Miss Biz and Miss Sara...We appreciate you all!

Thank you all for helping to mold our boys into smart, sweet, determined little guys that they are becoming!

A few pics from this week at school, courtesy of Miss Carmen and Miss Jamie! There were other pics of Jack and his 2 "friends" from the infant class...but I didn't want to post pics on my public blog because I do not know their Mom's yet!
Wade built a tractor...pretty impressive!
B-man painting up a storm, tongue out and all...he loves to paint!
Jack sleeping...melt my heart... and just looking cute!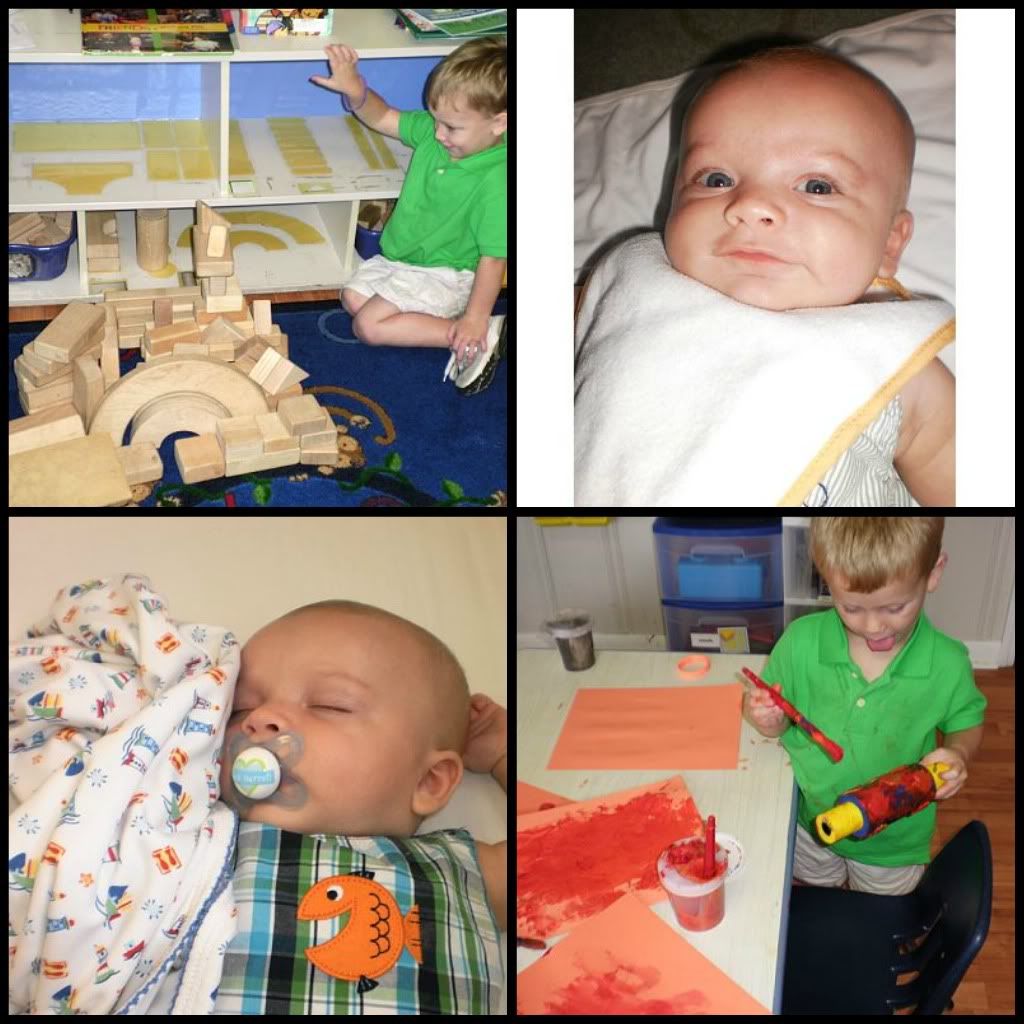 And here are pics from Jack's first outing to the playground! Miss Carmen said he was talking up a storm when he touched the sand!