Hodge-podge is a word used to describe a confused or disorderly mass or collection of things; a "mess" or a "jumble".[
So there ya have a it. Hodgepodge best describes this blog post.......
We had the most wonderful visit with my Brother, Uncle Dave, who flew up from Thursday - Sunday. We ate lots of homemade dinners cooked by Nana, enjoyed a trip to the Harbor, watched football and just had a good old time together!
We picked Dave up from the Pensacola airport and took the scenic route home...Gotta love Navarre beach!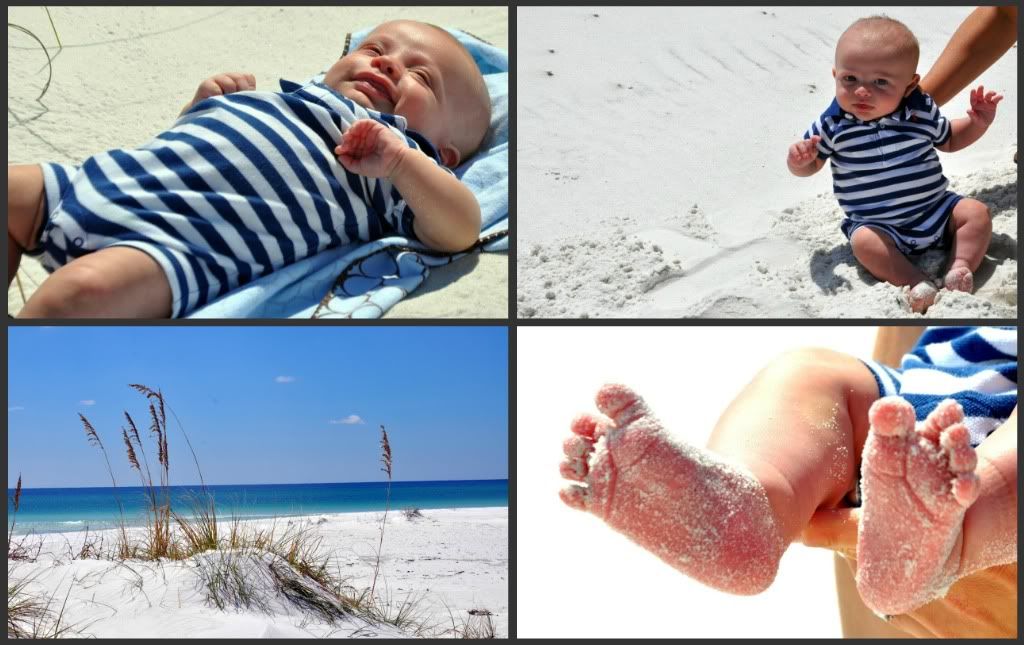 One of our dinners at Nana and Gator's house...hamburgers on the grill, mac-n-cheese, stuffed mushrooms and zucchini skewers! The boys love, love, love to help me in the kitchen!

Our trip to the harbor was breathtaking............The view never gets old! (I did not take many pictures though) I love it when people come to visit, because I actually see it through someone elses eyes who doesn't live here. And who doesn't take it for granted. We live in Paradise!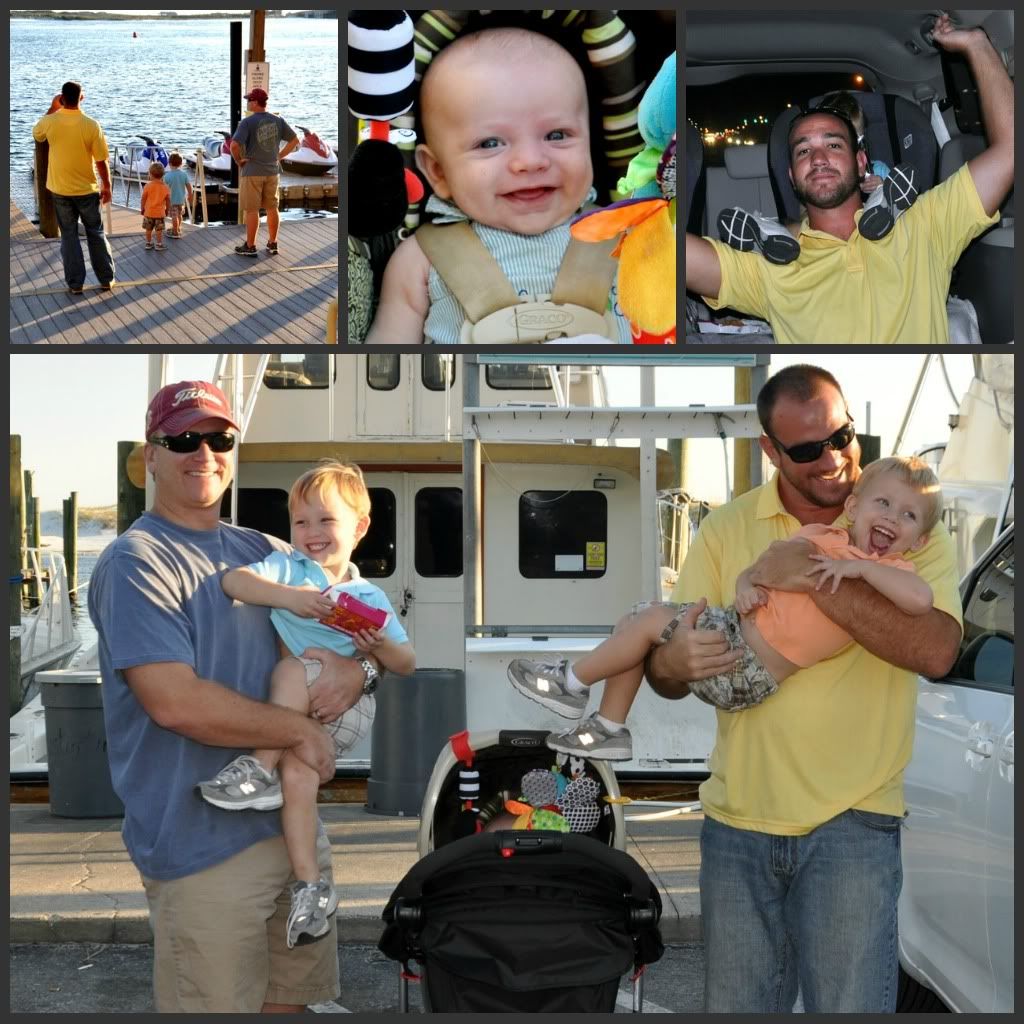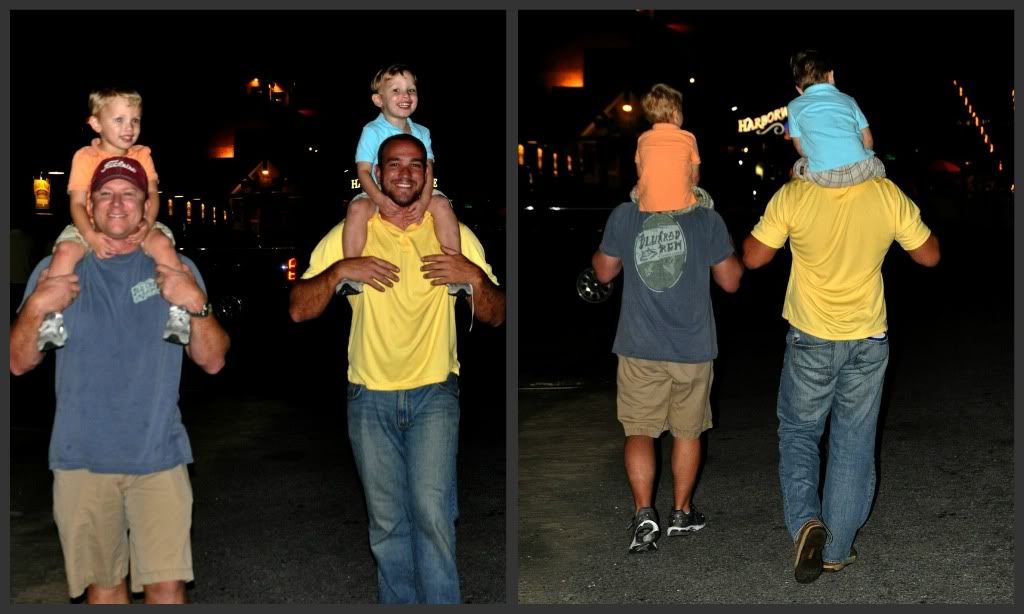 Now is when the blog post really gets "hodgepodged".
A few weekends ago, the boys took full advantage of the sprinklers!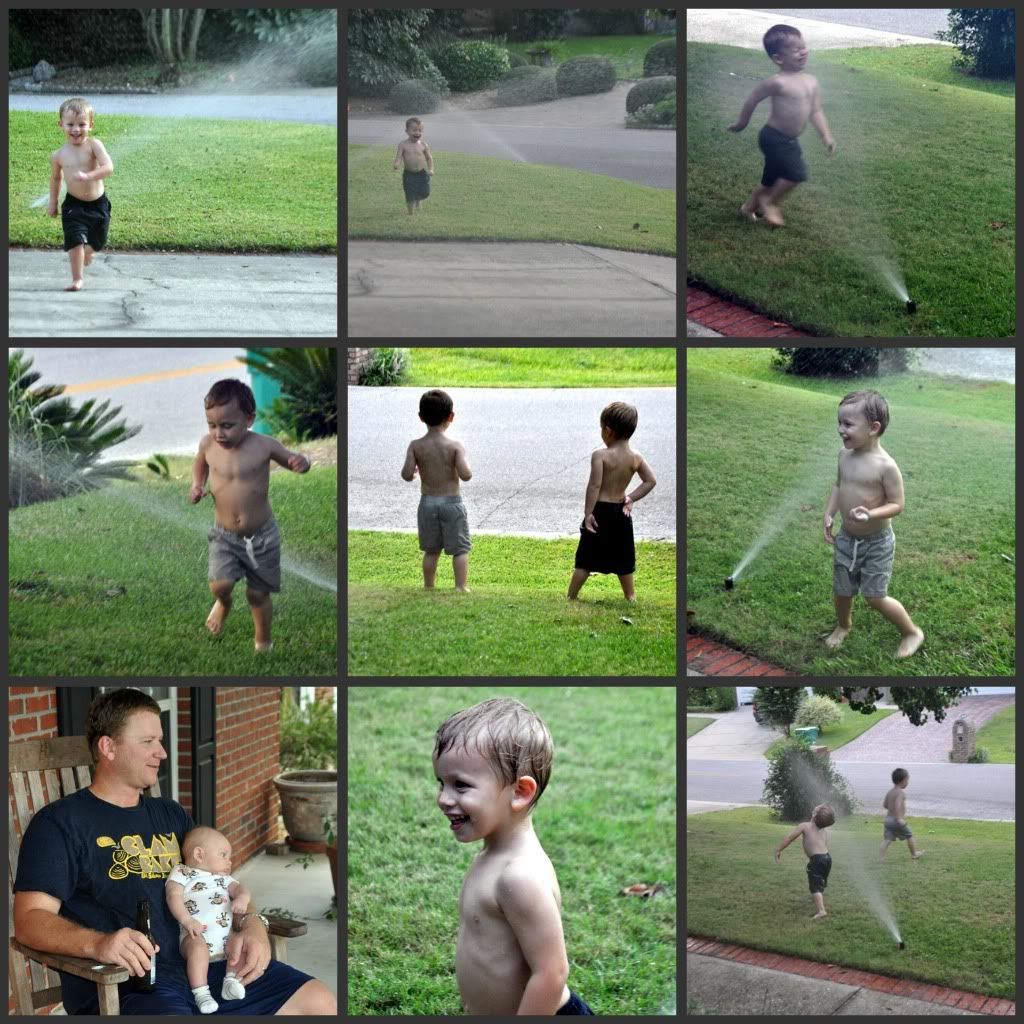 And somebody is getting better at tummy time and has found his feet and loves to hold and grasp anything he can get his little hands on!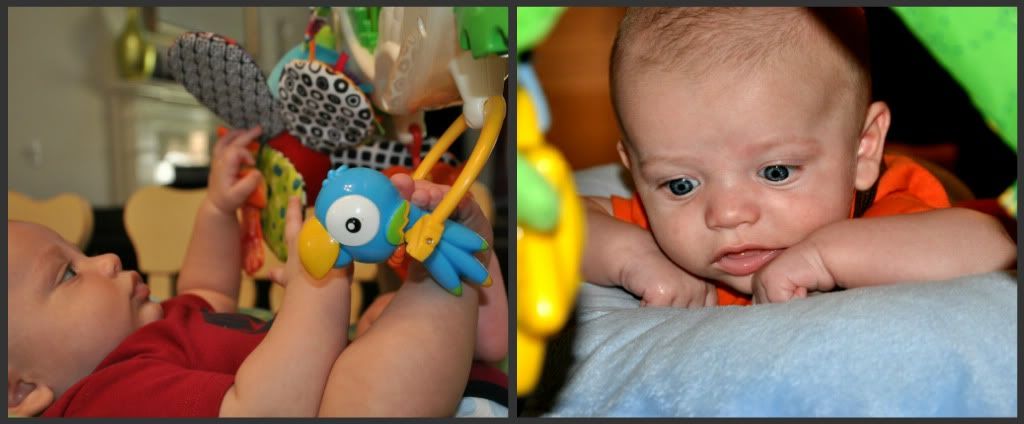 Jack was the first family member to wear jeans after the long hot summer, we broke out our game day attire and loved on Mr. Bear: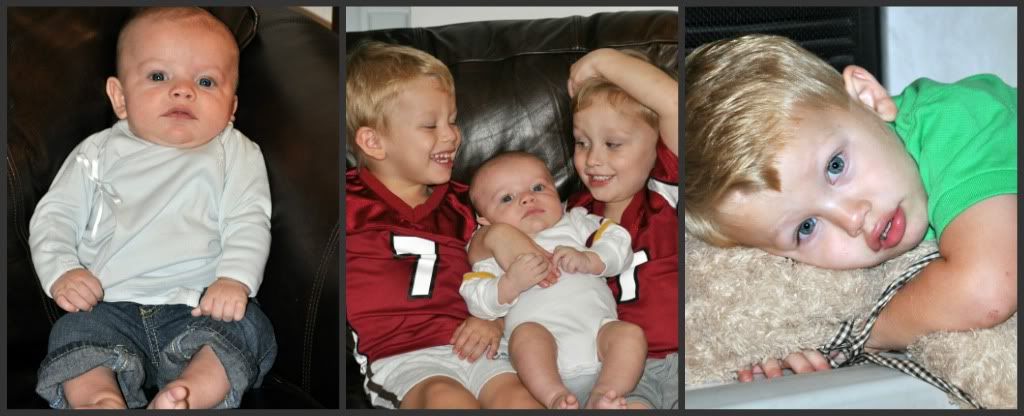 We enjoyed a Sunday evening playing in the Bay, across the street from our house:
We continue to practice our "aim"...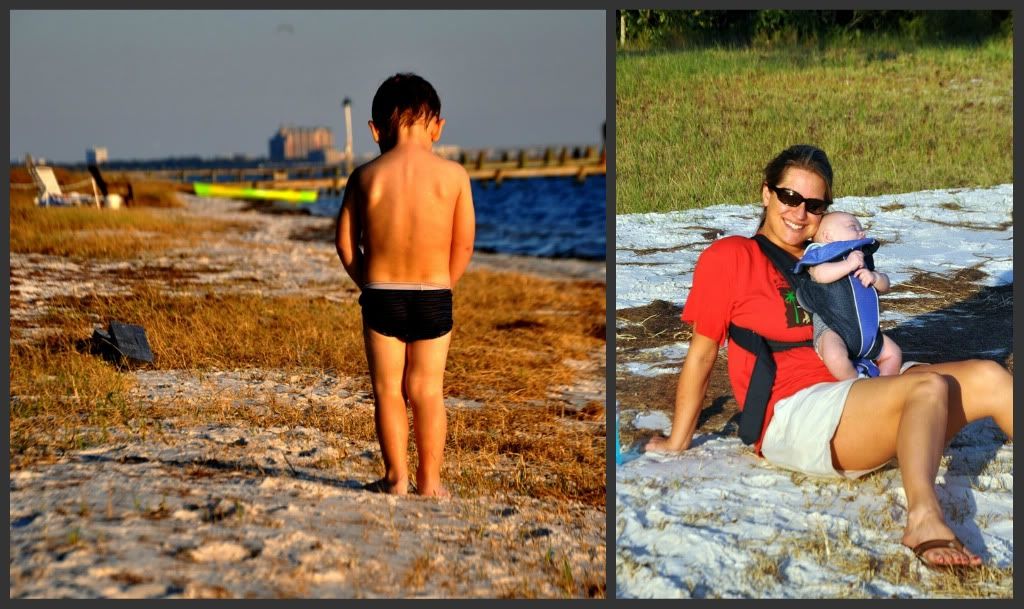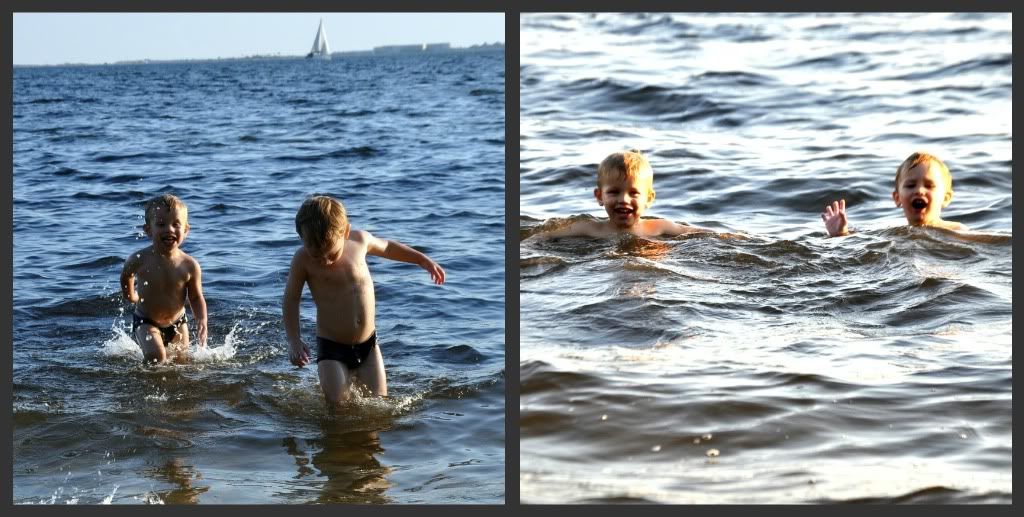 And the smallest Harrell is such a trooper and just enjoys the ride!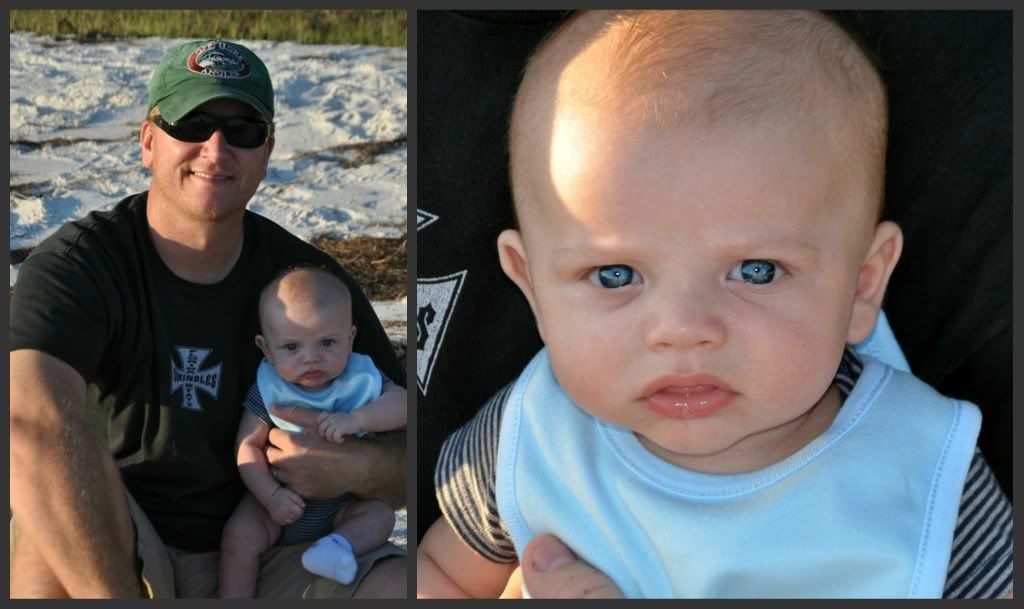 We dressed like twins and declared that we were best friends...well, for that day anyways.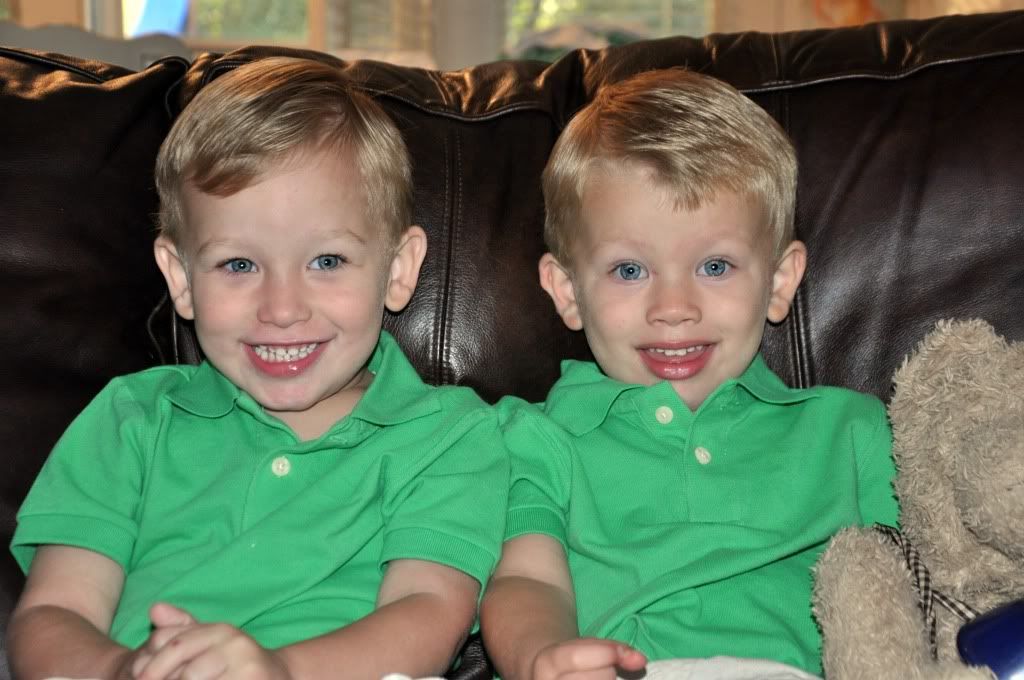 And bragged to Jack about being 3 and being big boys. Check out all of their boo-boo's, covering their shins. Hey, at least they aren't sissies.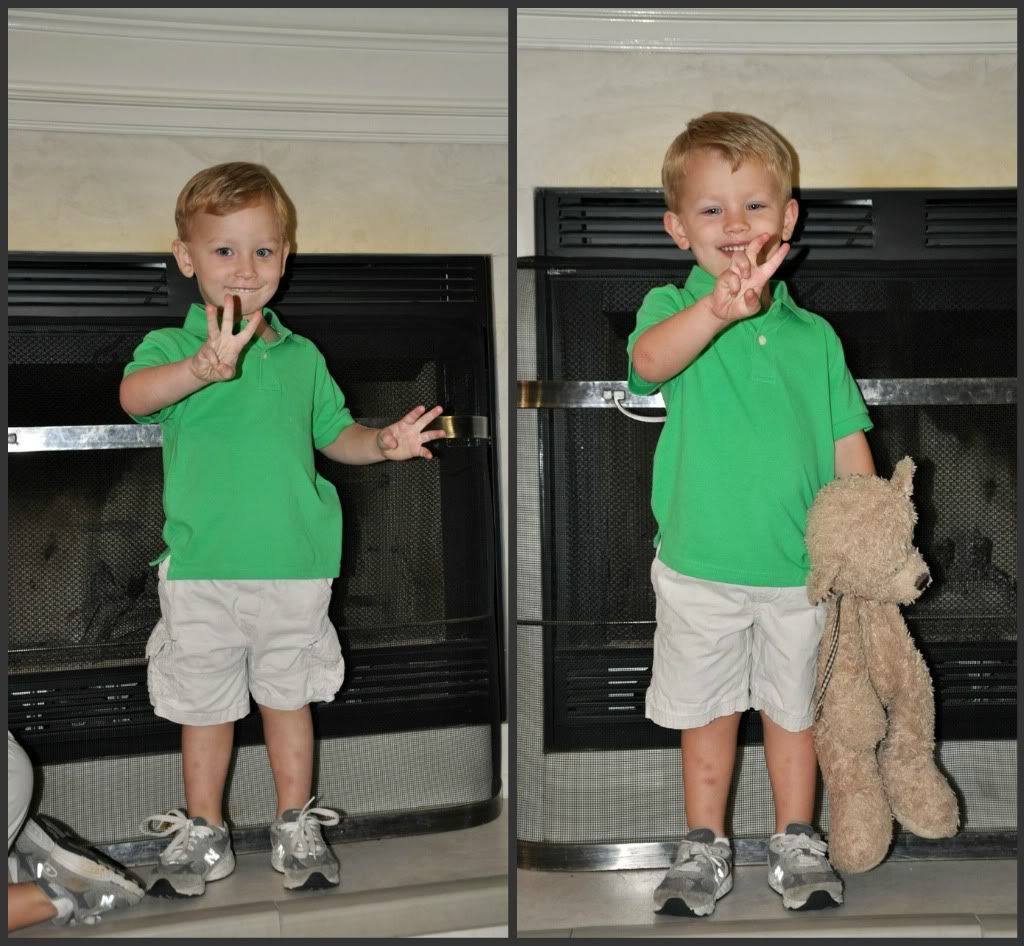 And would not get near each other for a picture...and declared that we were not friends, well for that day anyways.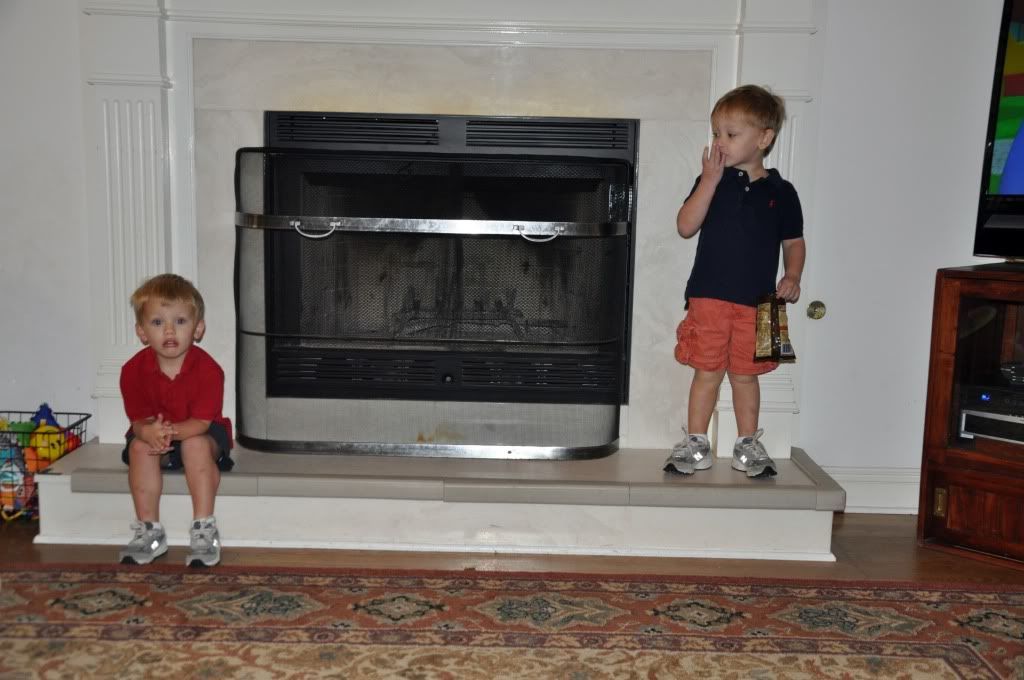 Y'all come back now, ya here??