We patiently waited for the crisp, fall air to arrive, and it delivered!
We started off the weekend with a bang and continued until the sun went down tonight...
Friday afternoon, we attended the much anticipated, annual Halloween party at the boys school! (This was our 4th one!) The boys were able to debut their Oompa Loompa costumes, hand made in 3 days by their Aunt Lowie! Thank you so much Low...they fit perfectly and the boys looked incredibly cute. (I sent her an email, with a picture attached of an Oompa Loompa, and by the next morning, she was at the fabric store, before the clock read 7:30a...she had no pattern, a few measurements and she was off. And she nailed it!)
Jack and Wade were a little gun shy, when they walked out the door and saw the huge crowd of parents, grandparents and siblings...but B-man, he totally ate it up this year (Last year was a complete role reversal...shocker, I know.)!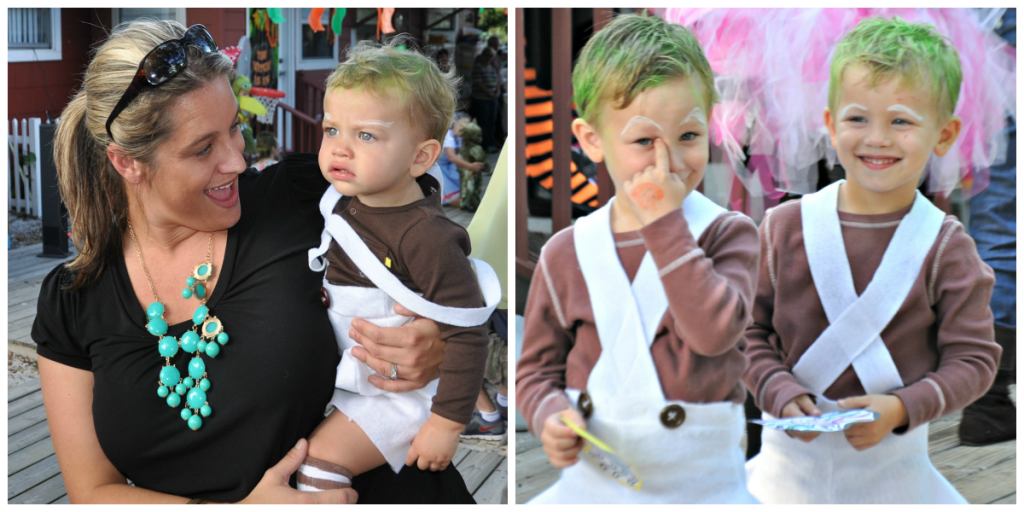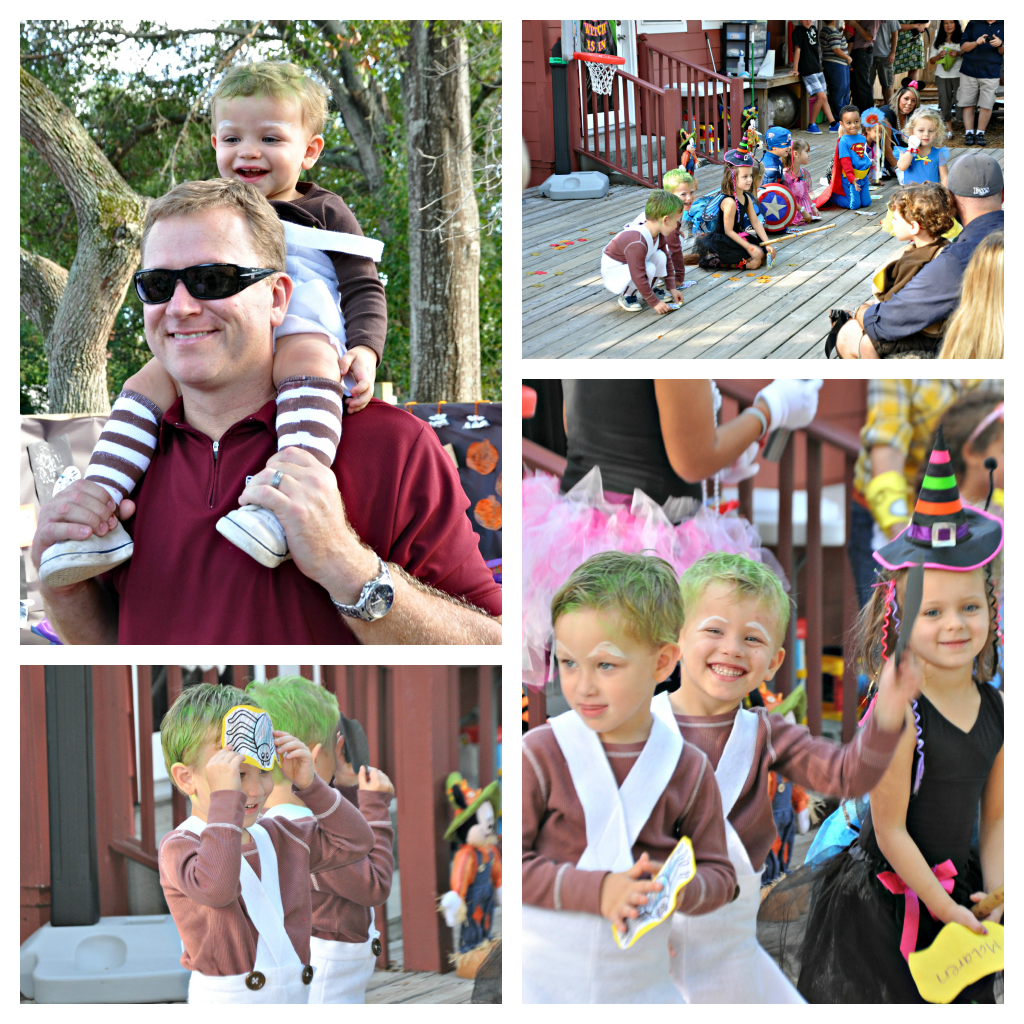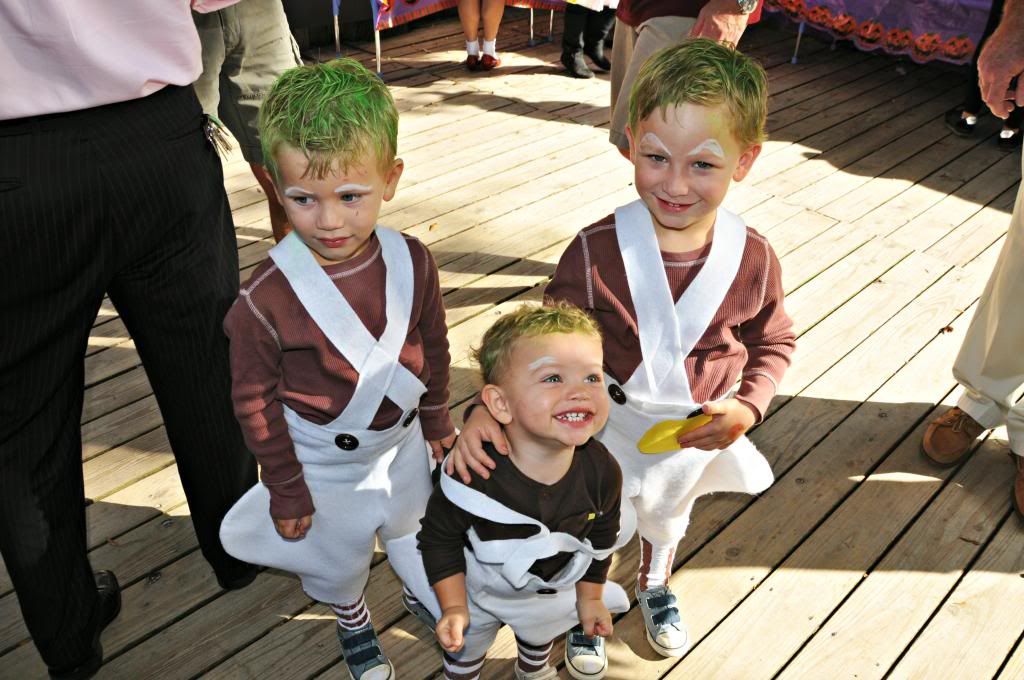 I still cannot believe the boys are in the "Big Kid Classroom"...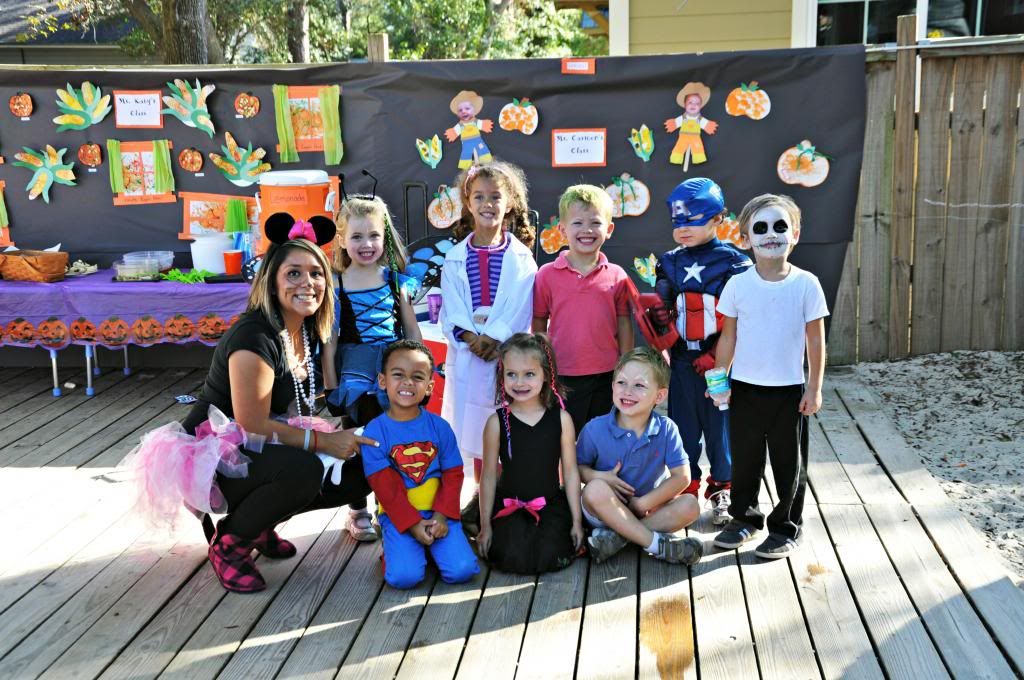 And a special thanks to Pop's, Nana and Gator for cheering our boys on...they LOVED having you all there!