Over the river and through the woods, to Grandmothers house we go!! During our annual trip to Macclenny for Thanksgiving, we helped put up our 1st tent and camped out in sleeping bags with Daddy: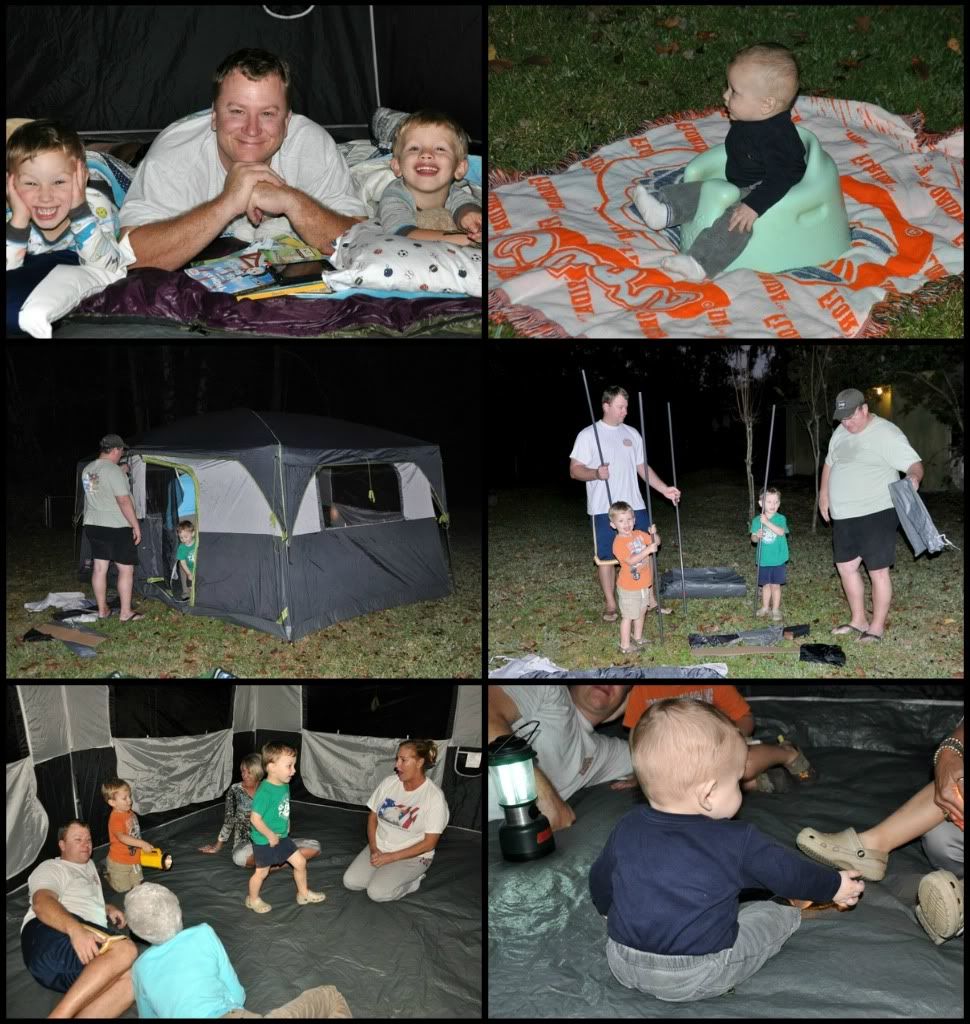 We learned to fill celery, peel potatoes and make a fake chicken poop M-n-M's...not all at once...and Jack even tasted his first real sweet potato!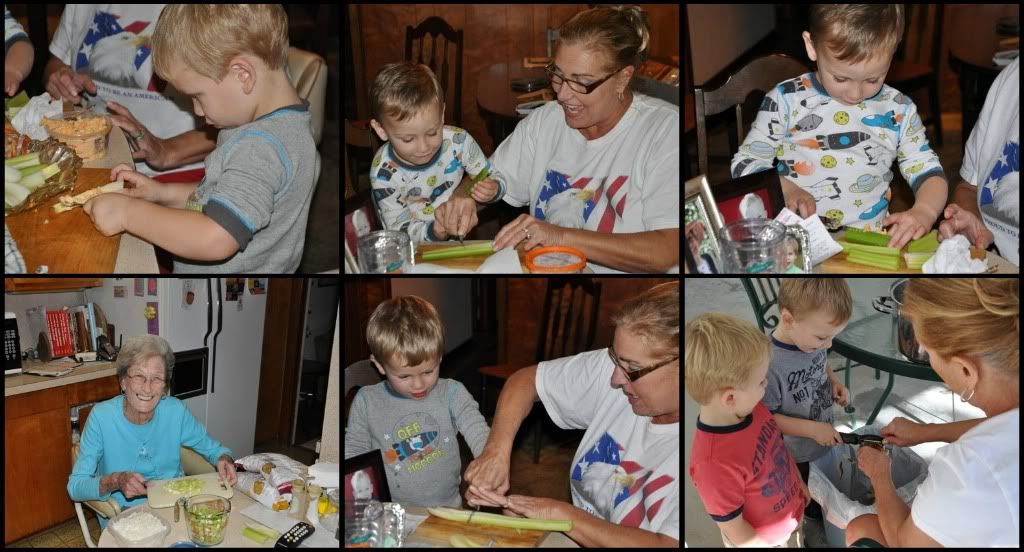 We were angels on the 5 hours there and 5 hours back, fell in love with the movie Dumbo, had a blast playing with our cousin Caden and pet animals at the Jacksonville Zoo. We hugged on Grandmother, wrestled with Pop's and Uncle Andy, snuggled and cooked with Nana and Grammie. We played with Aunt Marilyn and cousin Andrea, posed for Aunt Allie's camera and smirked when Uncle Scotty came home from the FSU/Gator game...GO NOLES!!! We always hate to leave Grandmother's house and are already talking about our next visit!! Happy Thanksgiving to all...and most of all, Happy 1st Thanksgiving sweet Jack-Jack!

I think these pics pretty much sum up our trip!