We attended Whitney and Scott's Ugly Christmas Sweater Party this past Saturday and the kiddos were invited! I found this as an opportunity to get all "tacky crafty" and had an absolute blast decorating for our family of five: sweatshirts, turtlenecks and a little onesie...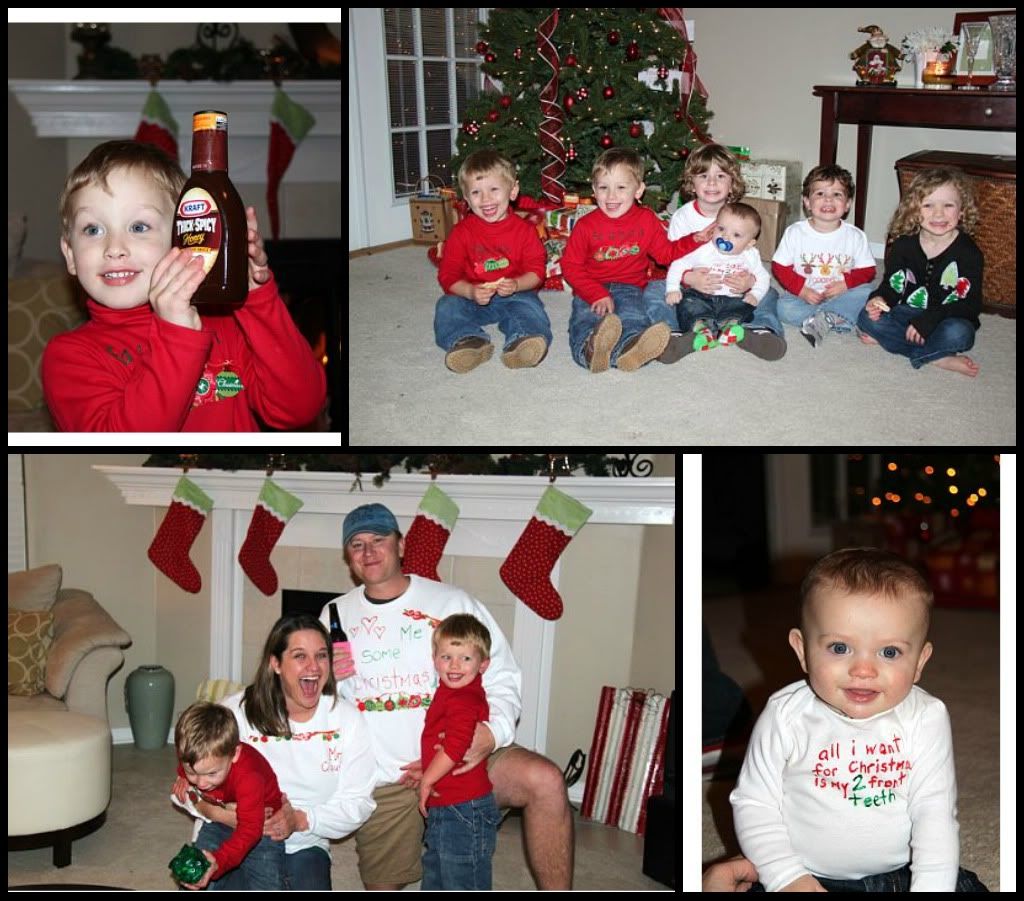 Wondering why Wade is holding a bottle of BBQ sauce and smiling? Well, Jimmy Kimmel asked parents to give their kids a terrible present and to film it and submit it.
Watch it here
So, we sat all of the kids down and they opened their horrible presents...BBQ sauce, a banana, tunafish, napkins, etc...we expected a better reaction, but all of the kids were actually thankful for their canned goods!!! It was funny, nonetheless!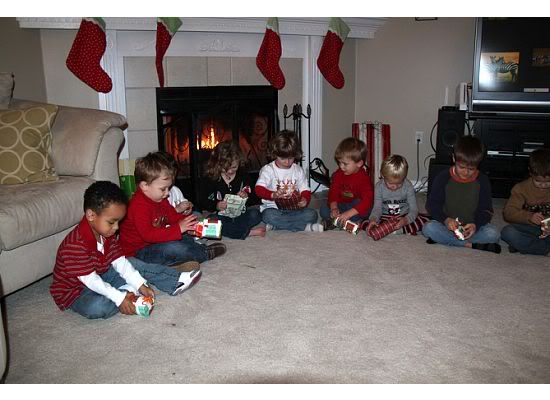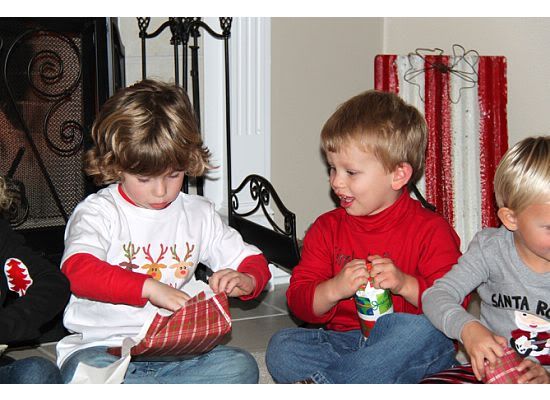 Hey look! Karo Syrup!!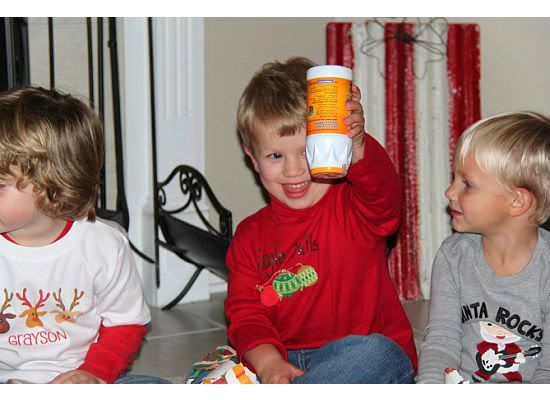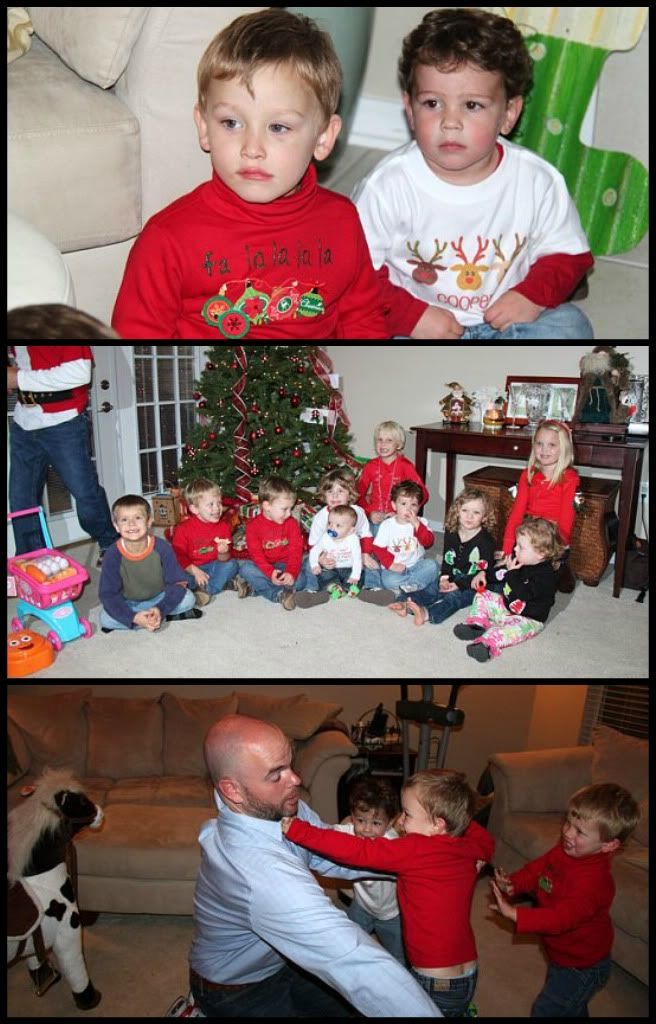 We finally went to see santa! The boys were extremely excited...started talking about all of the toys that the were going to discuss with the jolly old man. Wade even wanted to bring him his Toy Story puzzle to give him...melt my heart! When we got there, 2 out of the 3 Harrell boys ended up sitting on his lap...maybe next year sweet boy.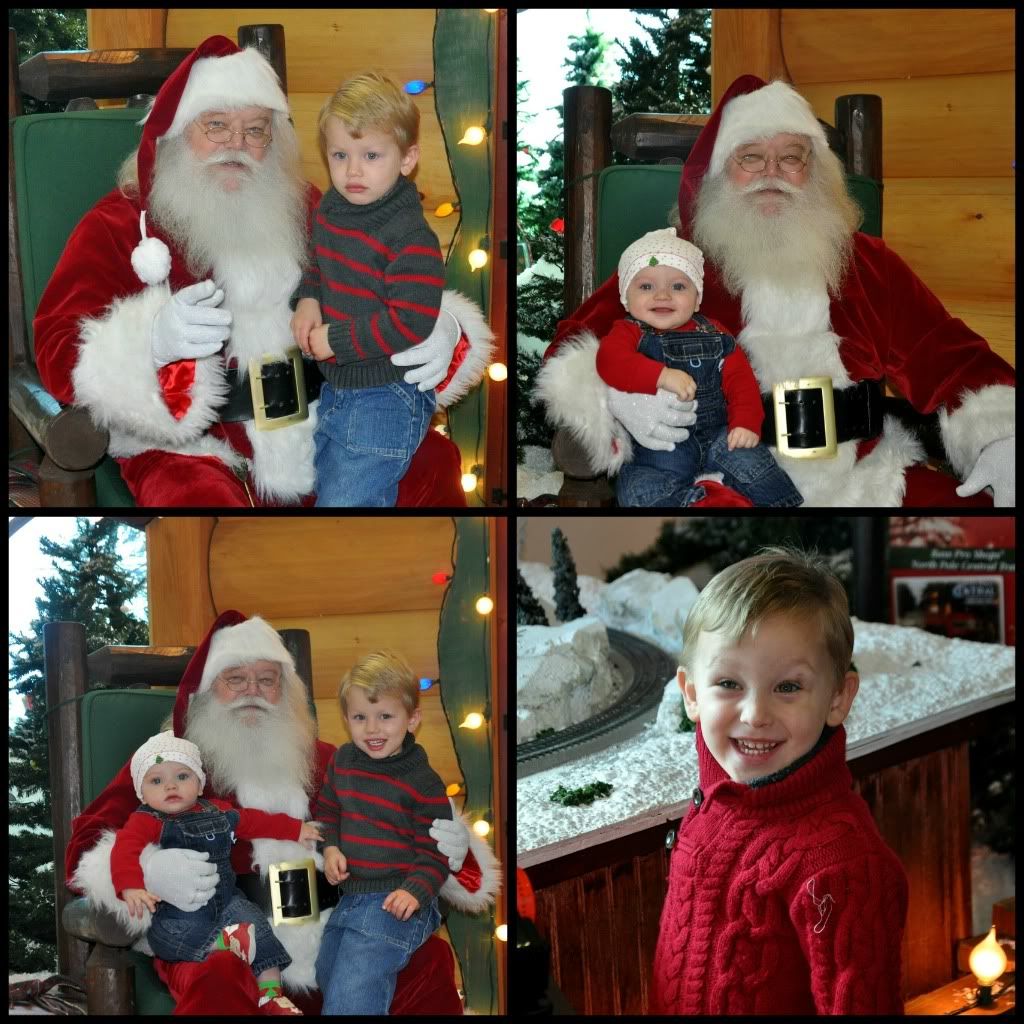 After our visit with Santa, we played around the Commons for quite a long time. They even lured me into riding the spaceship...oh Lord, you can just imagine the giggles erupting from Todd during our little ride:
Have I mentioned how lucky I am that these 4 guys are ALL mine???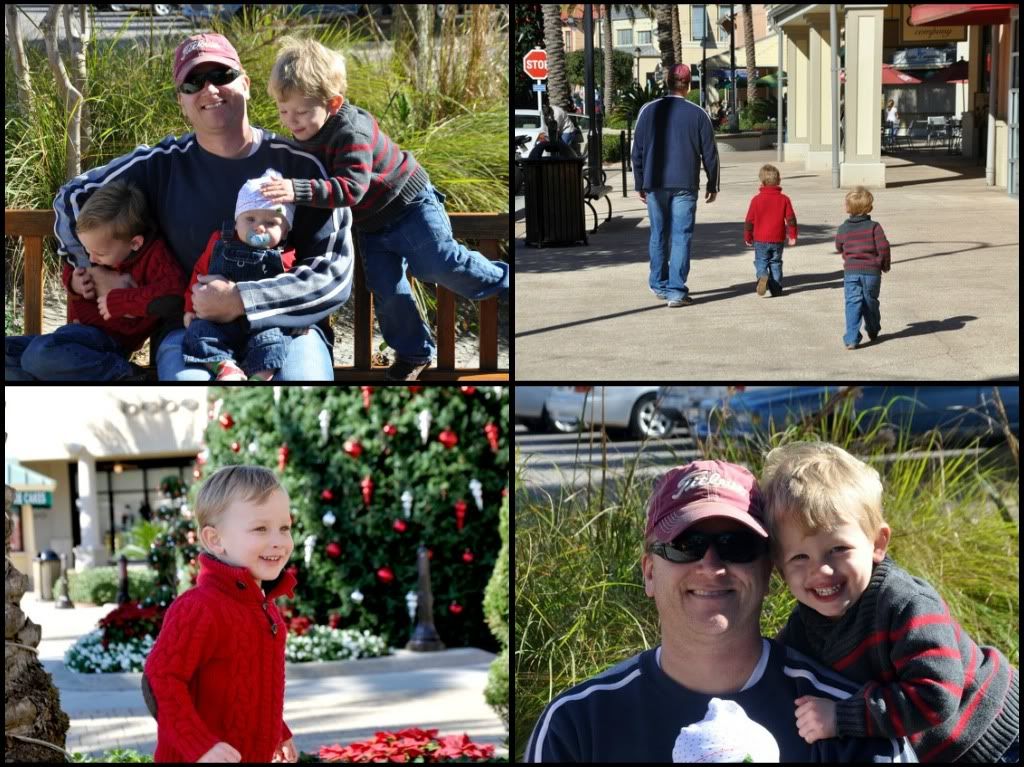 Snuggle time in our bed later that night...(I bought the boys these footed jammies last year and they were waaaay to big, but this year, they fit perfectly! Pretty funny to watch B and W in footed PJ's...!)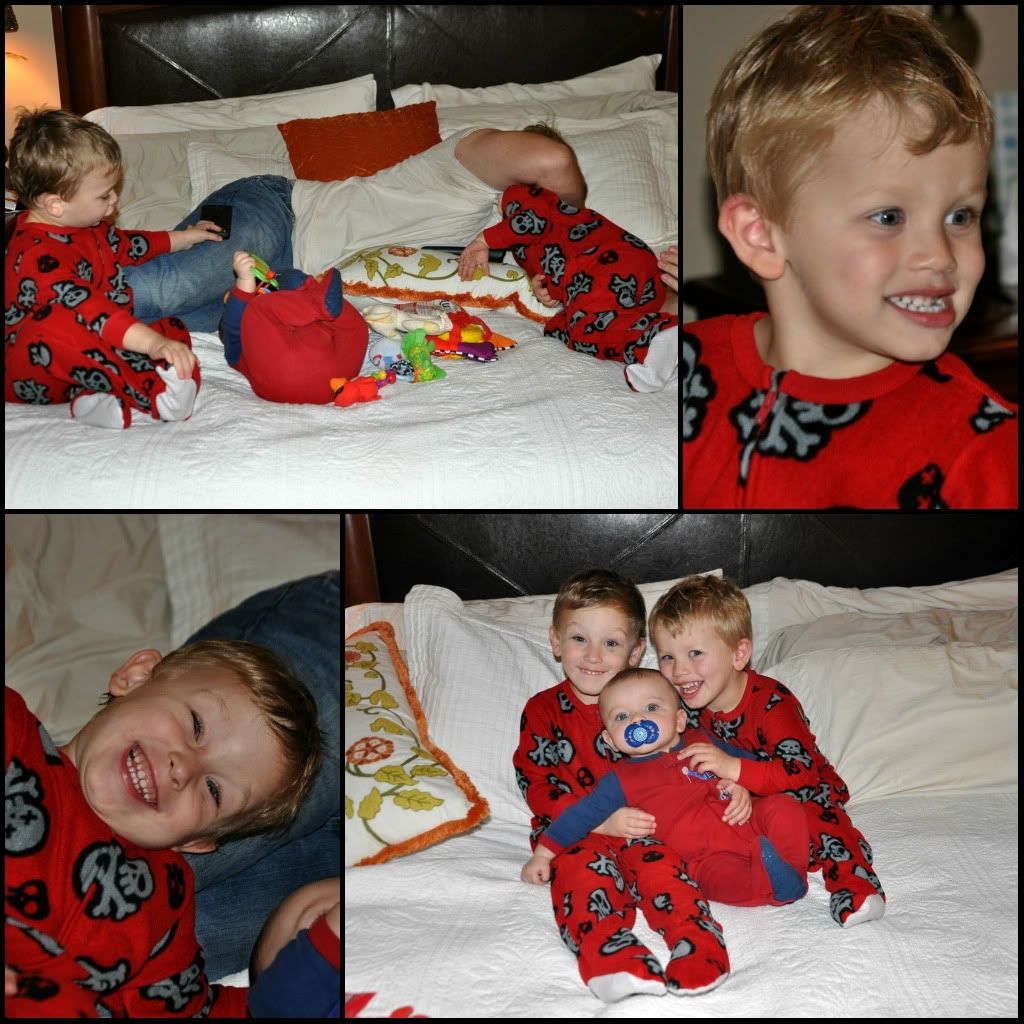 Between our activities, we managed to sneak in a little time at Nana and Gator's house too! Thank you guys for giving us a break here and there!!!