Friday:
Picked the boys up from school and headed to the Laird's for a playdate with sweet Maddox...we managed to get the kite stuck in the tree within 2 seconds, 3 boo-boo's within 20 minutes and destroyed the playroom within the 2 hours we were there. LaBeth and Kristina are not used to having three 2 year olds to occupy. Whew!

Saturday:
Ate a yummy pancake, sausage and scrambled egg breakfast and headed out the door to Baker(45 minute drive) to a strawberry patch! Wade and Brody were so excited...kept yelling..."we are going to a farm!!" (I think they were expecting to see cows and chickens...)
All geared up for our adventure: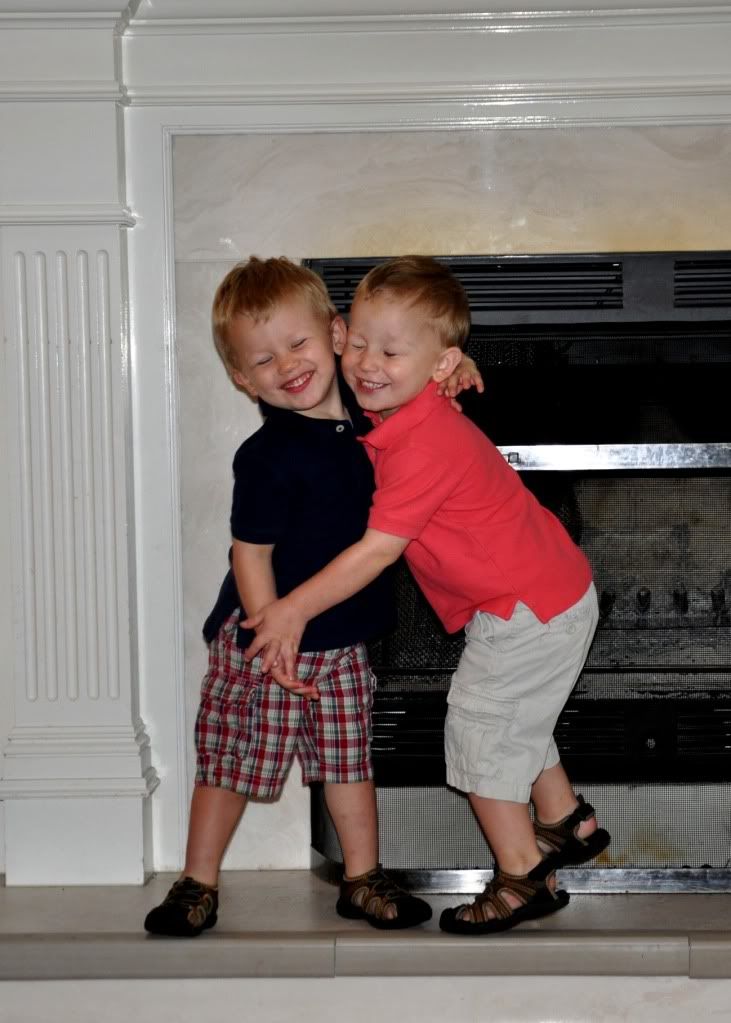 Well, we fit right in, wouldn't ya say???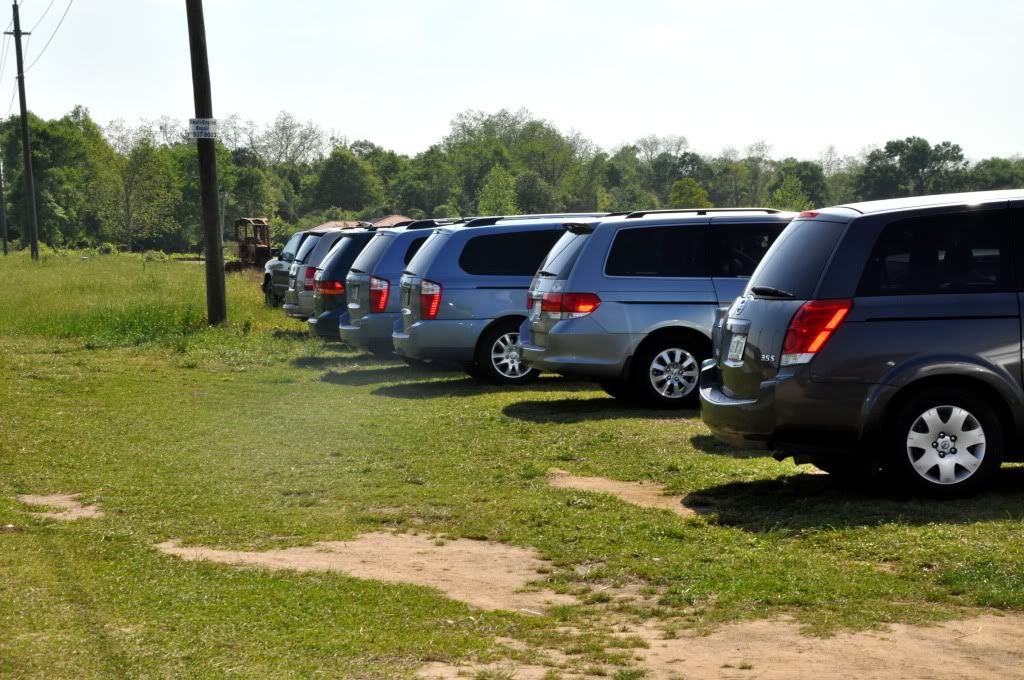 Fields and fields of strawberries: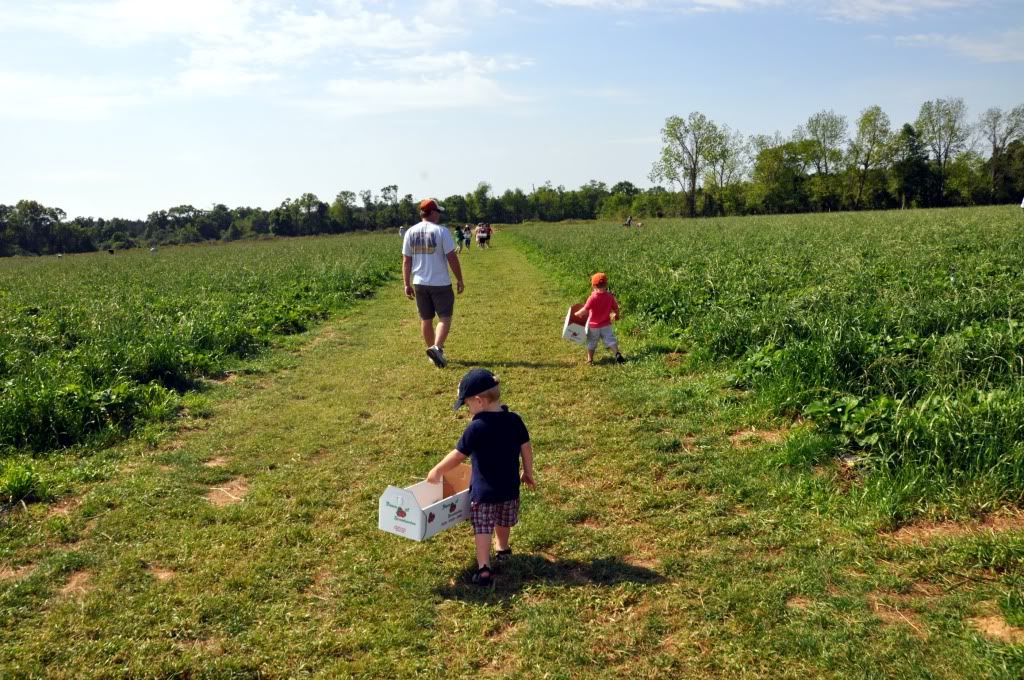 They were so excited, announcing everytime they found and picked the perfect berry. So proud to place it in their own bucket. So proud to raise it above their little heads, showing all that could see their perfect pick. Melted my heart!! The B-man could not help himself and managed to gobble down a few berries before we paid...can you blame him?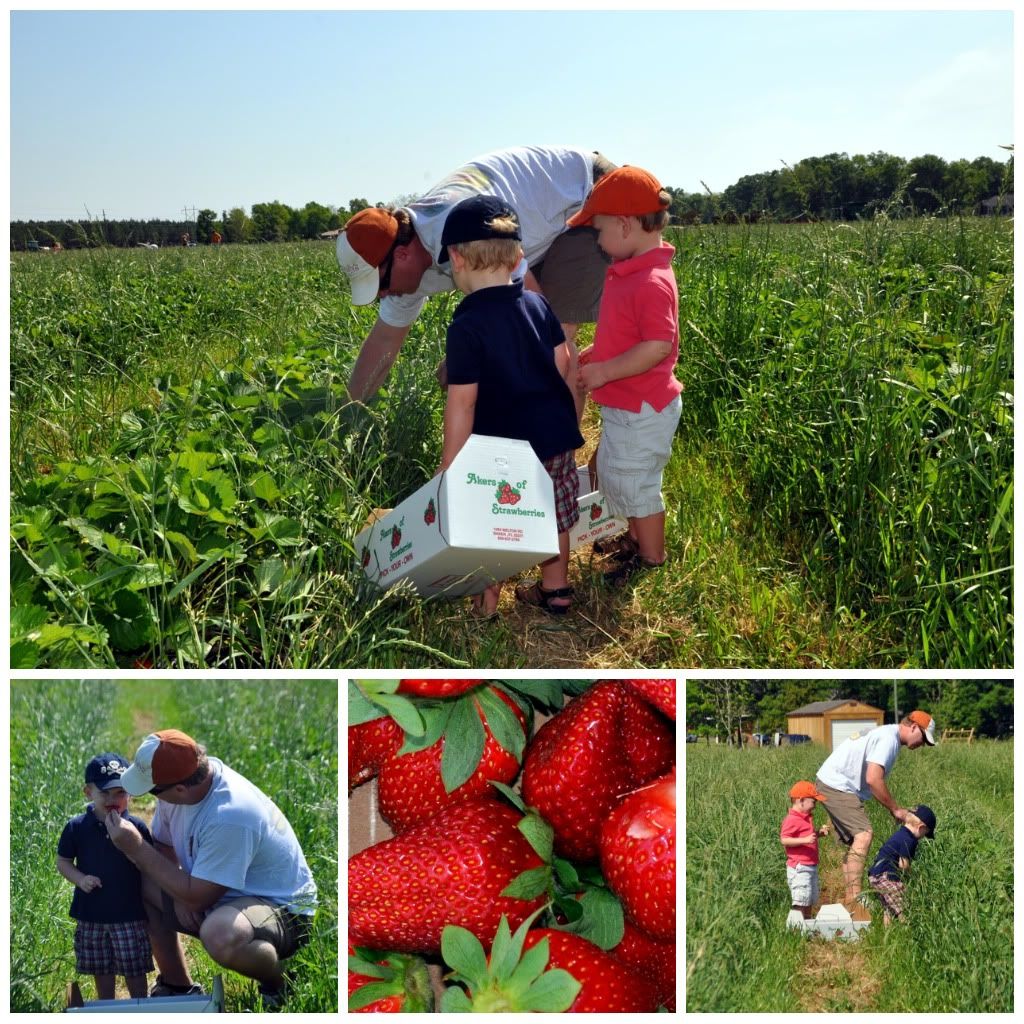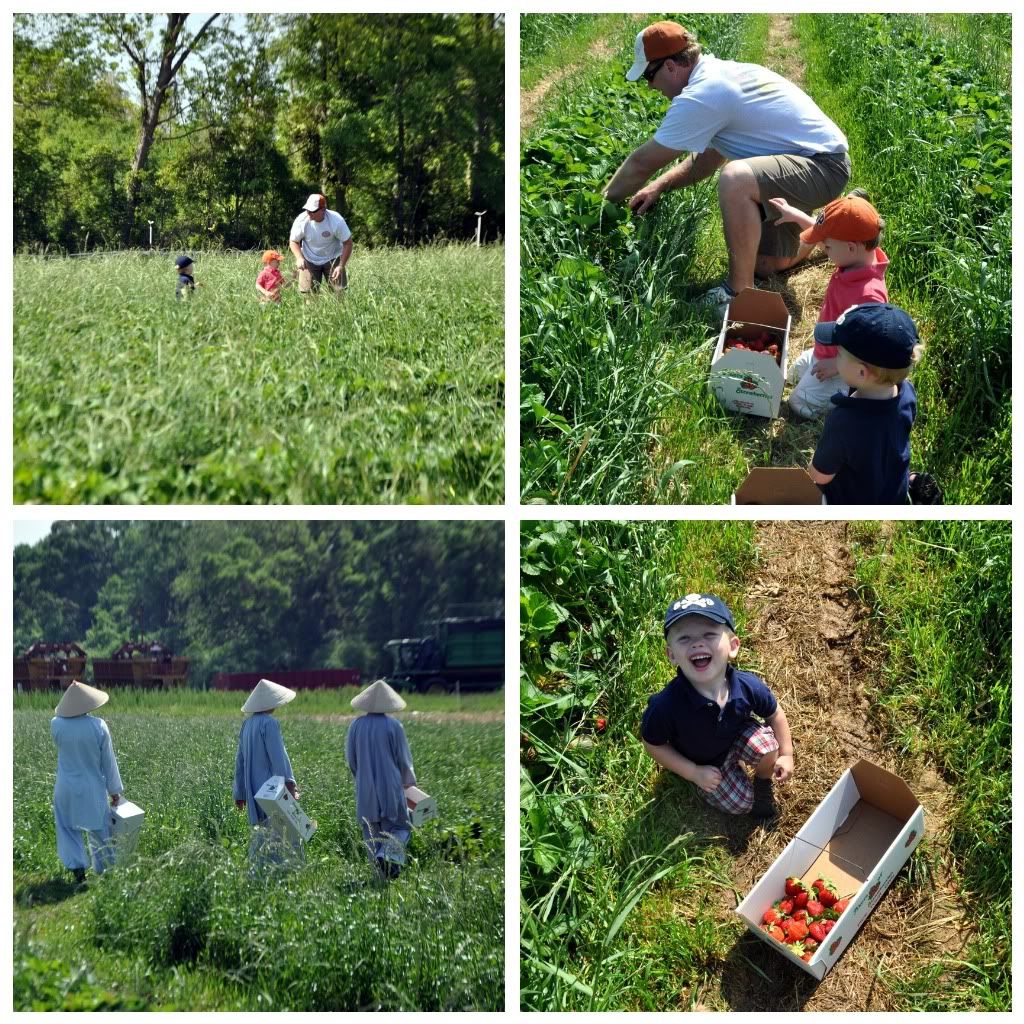 My boys...
Seriously Wade??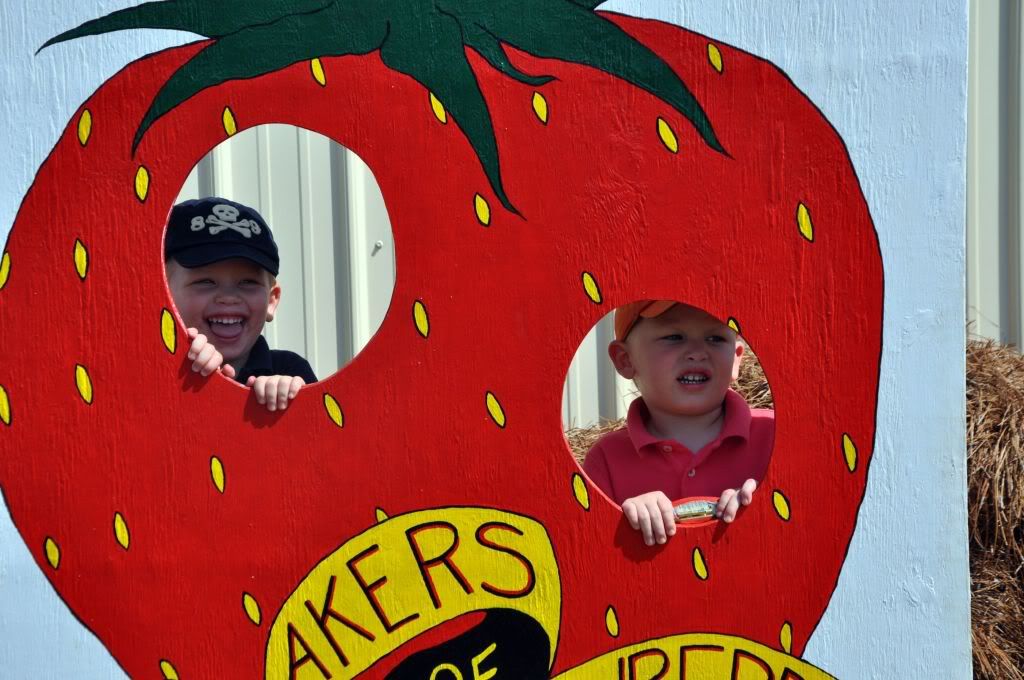 This is what strawberry pickin' will do to a toddler: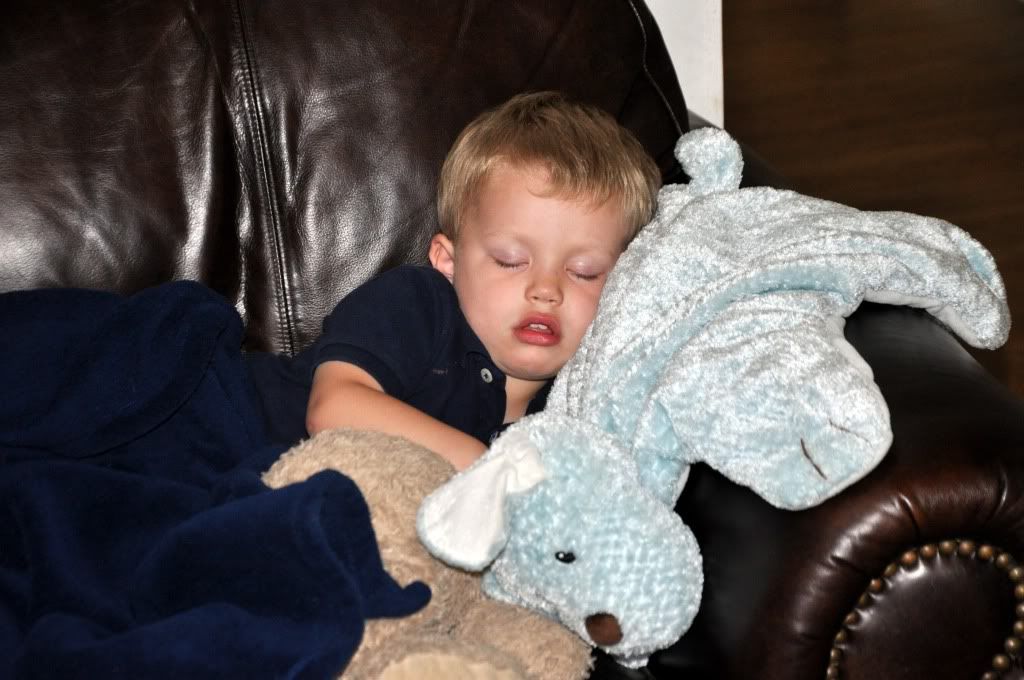 The fruit of our labor!!
Sunday:
Headed out to The Commons to play...and thoroughly enjoyed each and every second: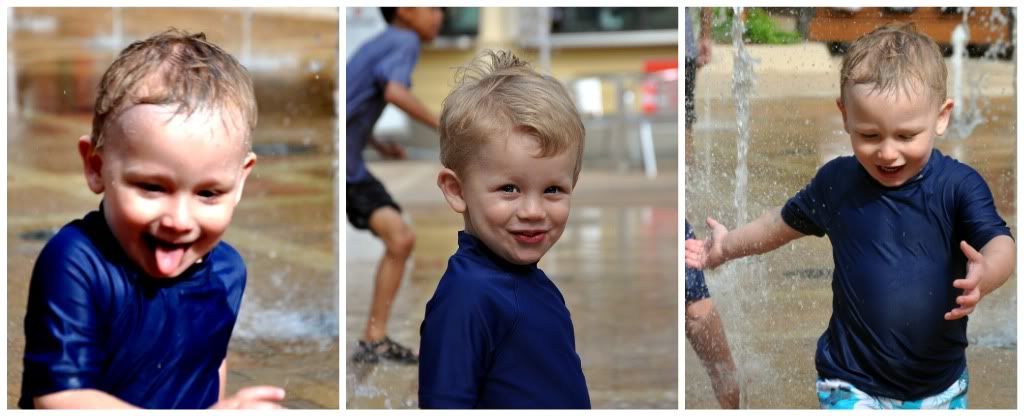 Capped off the weekend with a big Sunday dinner, backyard playtime and squizzles on the couch. I love the weekend!