Almost everytime the boys are at the office, we try to remember to take a picture. Same chair, same position, everytime.

Here is one from last week: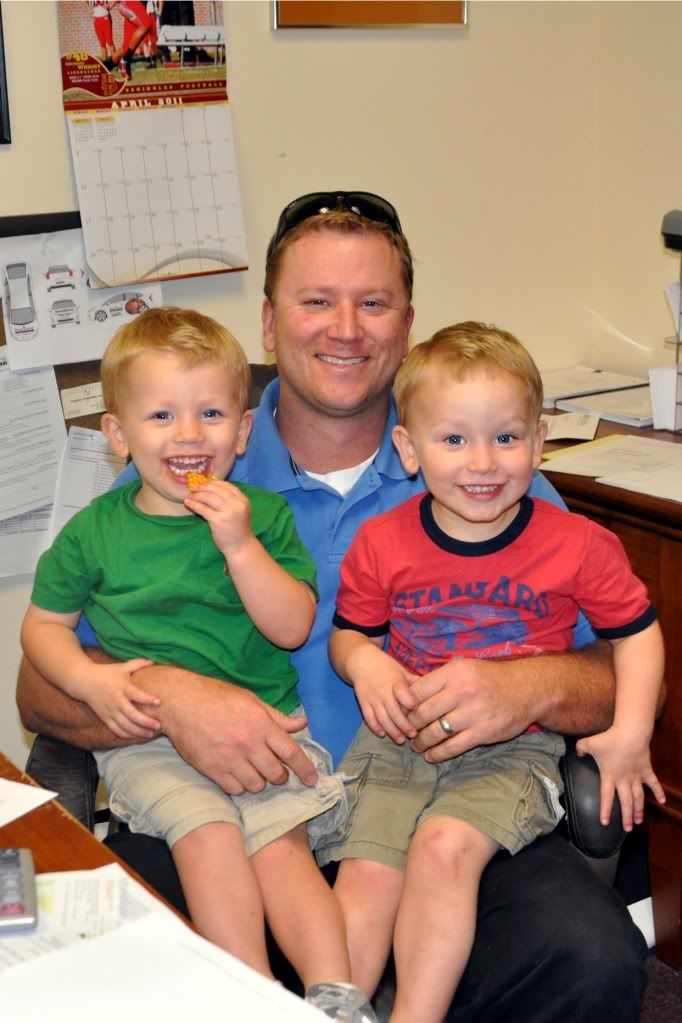 And a few from the past 2 1/2 years: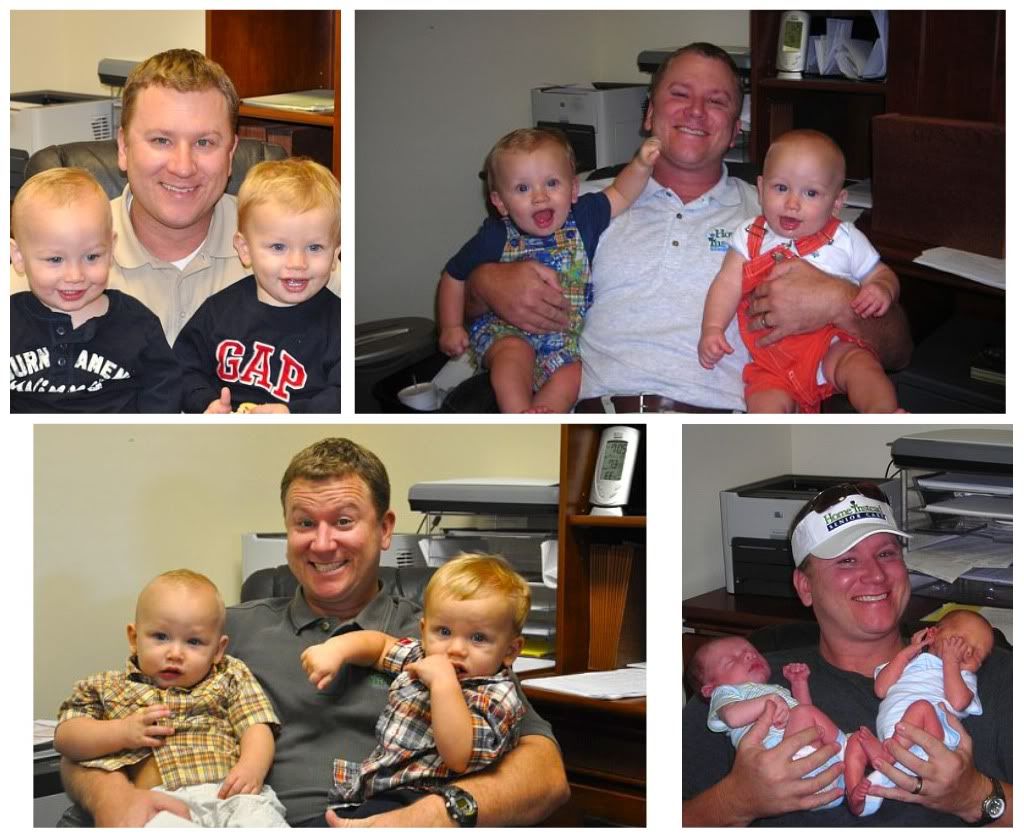 And even while still in the belly (34 weeks)!!: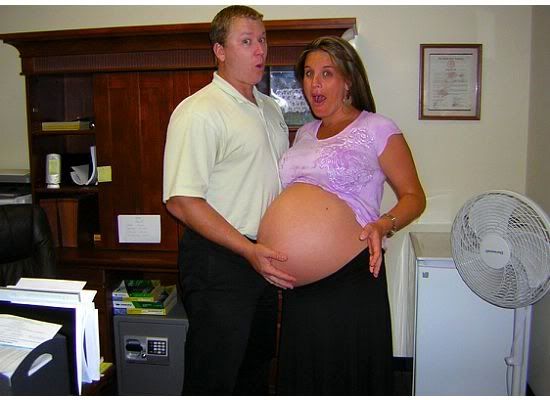 We have been having the most fantastic weather. Very Spring-like...cool in the mornings, low 70's for the high and cool again at night. I just love this time of year! We always have the windows open and the candles lit. And this, of course, means LOTS more outdoor time...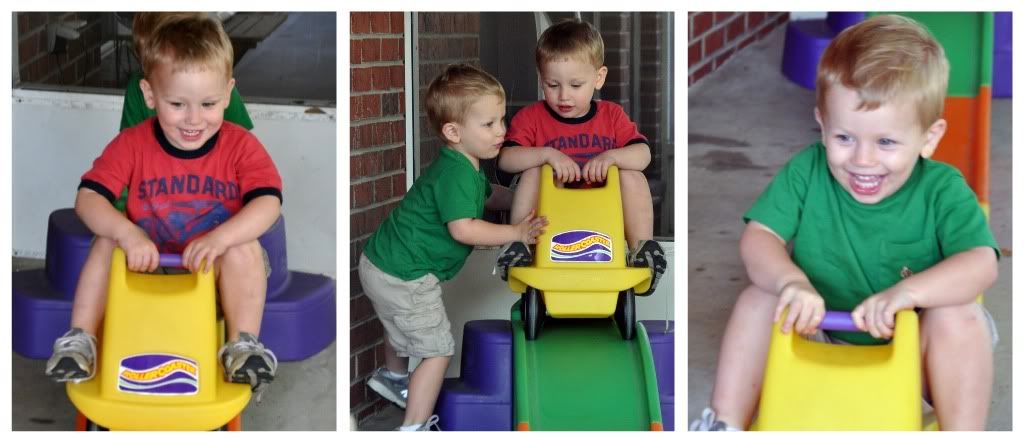 Todd and I spent the weekend getting Baby Jack's room put together(It is 80% done!), golfing, laying out, doing laundry, taking a sunset boat cruise to dinner with the Hipsh's....Brody and Wade spent Saturday morning through Sunday afternoon with Grammie and Pop's! A few pics from our Sunday afternoon together...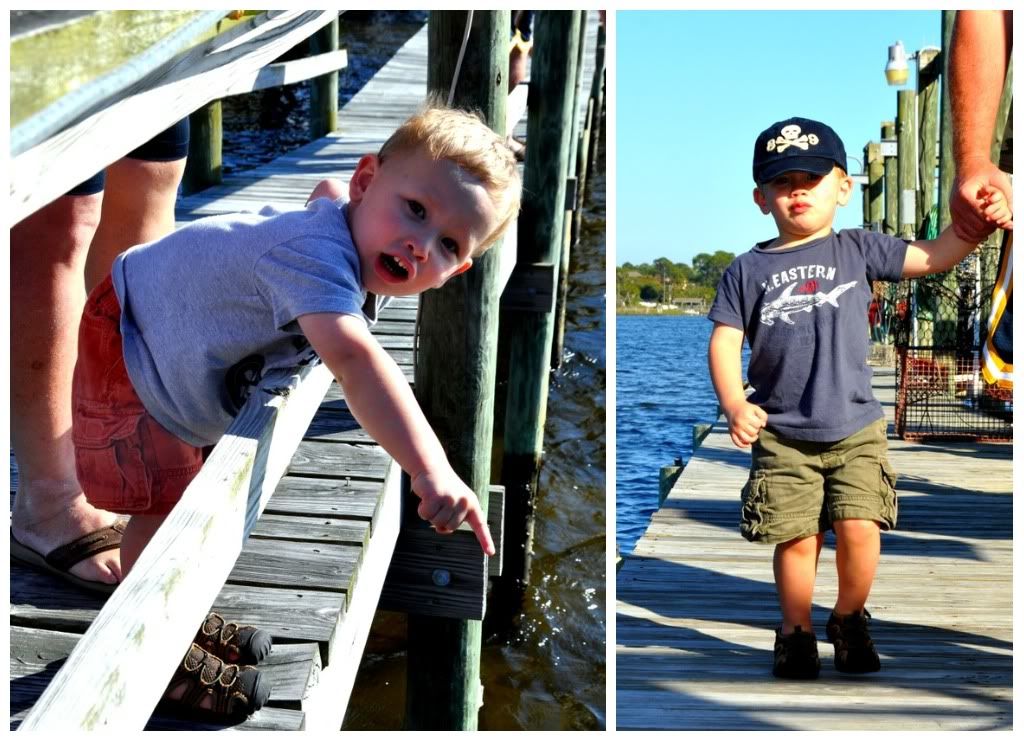 Had my 32 week follow up appointment for Baby Jack this morning and all is still well! My blood pressure was 118/70 and sweet baby boy is measuring about 4 1/2 lbs! During the ultrasound, he was sucking on his little hand, playing with the umbilical cord and opening and closing his eyes! If everything goes to plan, his scheduled arrival into this world will be on May 26th. So close, yet soooo far away...7 weeks until we get to squizzle him...wooohooo!!

Check out how much he is starting to fill out and fatten up...it has been so hard to get a good picture of him, because he always has his hands or umbilical cord right on top of his face. If you look really closely, you can see that he has his eyes open!