Hamsters and crawfish...interesting combo, eh? Let me explain...

Little hamster (a small, stuffed animal...not the real deal!!), Brody's class pet, came home with us for the weekend! Remember Daisy the duck, Wade's class pet? Same thing, different pet, different weekend. He came along with us on all of our adventures and taught us lessons about not hitting. In his little overnight bag, was a book titled, "No Hitting Hamster". It taught the boys' how to use their words instead of hitting and how if you treat your friends badly, no one will want to play with you. Super cute!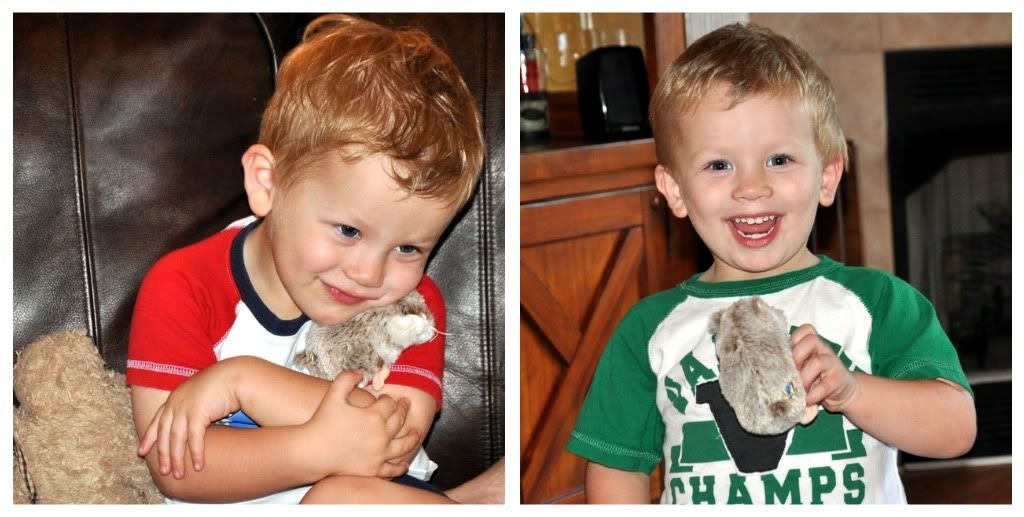 Little Hamster went for a dip in the dogs water bowl this weekend as well. Brody said he was dirty and needed to be cleaned. Poor Hamster. He then proceeded to tell his entire class on Monday morning that Wade was the one to dip little hamster in the bowl...let the fibbing begin!!

Funny little tid bit that had Todd and I dying laughing: Along with the "No Hitting Hamster" book, Miss Jamie sent home 2 other books about saying please and thank you and one about saying excuse me. The excuse me book showed different scenario's about friends being in your way and how you need to say excuse me to get past them or to play with them, or whatever.

Well, we came to a page where the scenario showed 3 kids blocking the entrance to a tent, and Todd prompted the boys, with, "You see, there are friends in the way to the tent. What do you say to them?"

Brody, serious as all get out, points to the page, says "You tell them to move and then push them!" Never cracked a smile and was so proud of his answer. Todd and I died laughing. We of course corrected his answer, all the while peeking at each other, trying to contain our laughter. The raw honesty of a toddler...

It was a beautiful evening after school on Friday, so we pulled our chairs off of the porch, grabbed a few cold drinks, turned the radio up and enjoyed some quality family time...in the driveway. Gotta love an impromtu driveway party baby! Todd even rigged a temporary fence to keep the monkies wrangled. The boys' had more fun with the excess fence than anything else!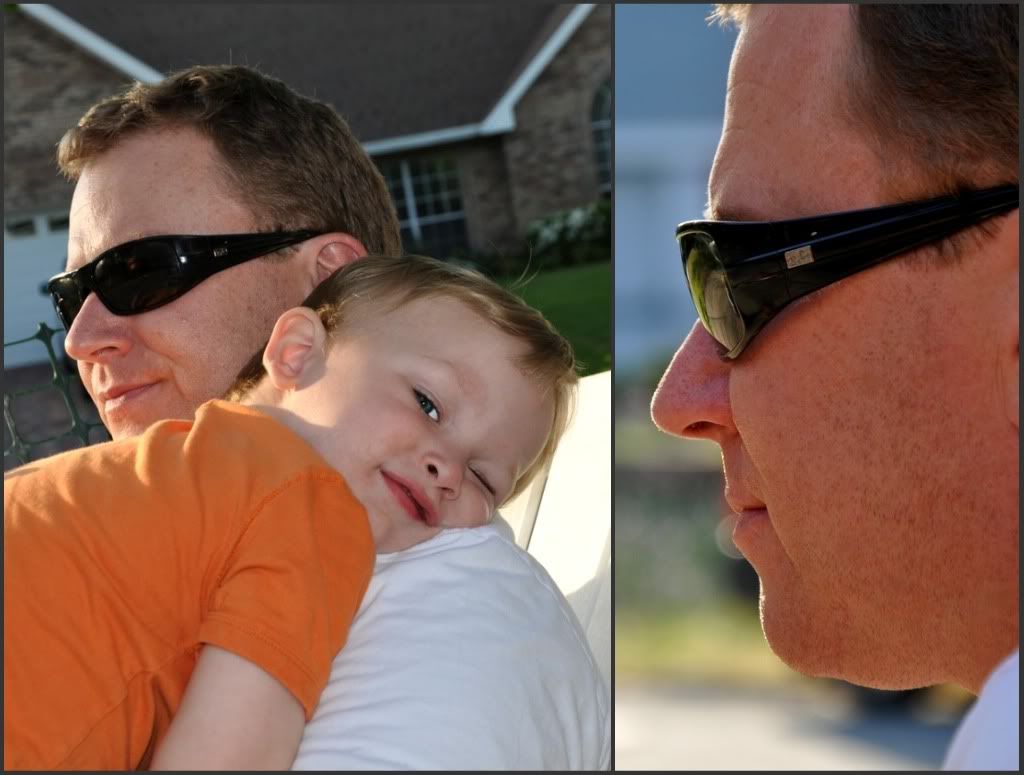 We even pulled out their water table from last summer...all dirty and 'mildewey'...boys didn't seem to mind! They were a little disturbed to find that part of the pirates face was bitten off by Buckley or Miller. Check out how dirty my boys fingernails get everyday. Gross. Thank God for baths, soap and fingernail clippers!!




We went to a crawfish boil at the Cotton's on Saturday afternoon...what a fantastic time we all had! While the adults socialized and chased kiddos, the kids explored crabs and snails from the bay, collected sticks, went for wagon rides and enjoyed the Spring weather! Thank you Byron, Julie and Callie...we had a blast!